The
Pre-Columbian
Deer Hunter
What stories do old deer bones tell?
Las Perlas Archipielago, Panama
To better explain how deer populations have declined throughout tropical America, one researcher delves into a collection of 2,500 deer bones at the Smithsonian archaeology lab in Panama.
Some 2,500 bone fragments lie on the table in front of María Fernanda Martínez, where she has organized them into little piles. They are from a deer species about the size of a Labrador that inhabited the Panamanian island of Pedro González about 6,000 years ago whose phylogeny is still unclear. Unearthed between 2007 and 2010 by a team of archeologists led by STRI's Richard Cooke, Martínez is reanalyzing each fragment as part of a Mellon Foundation project to catalogue the institute's collection of pre-Columbian biological and cultural materials.
Martínez, who obtained her M.A. at the National University of Colombia, explains her research goals as she scrutinizes the bones. One is to track changes in pre-Spanish deer populations over 8,000 years. The other is to better understand how deer were used by communities and individual households across Panama. Martínez measures bone fragments, determines whether the specimens were juveniles or adults, and checks for signs of human use such as cuts or perforations that suggest the pieces were used as ornaments.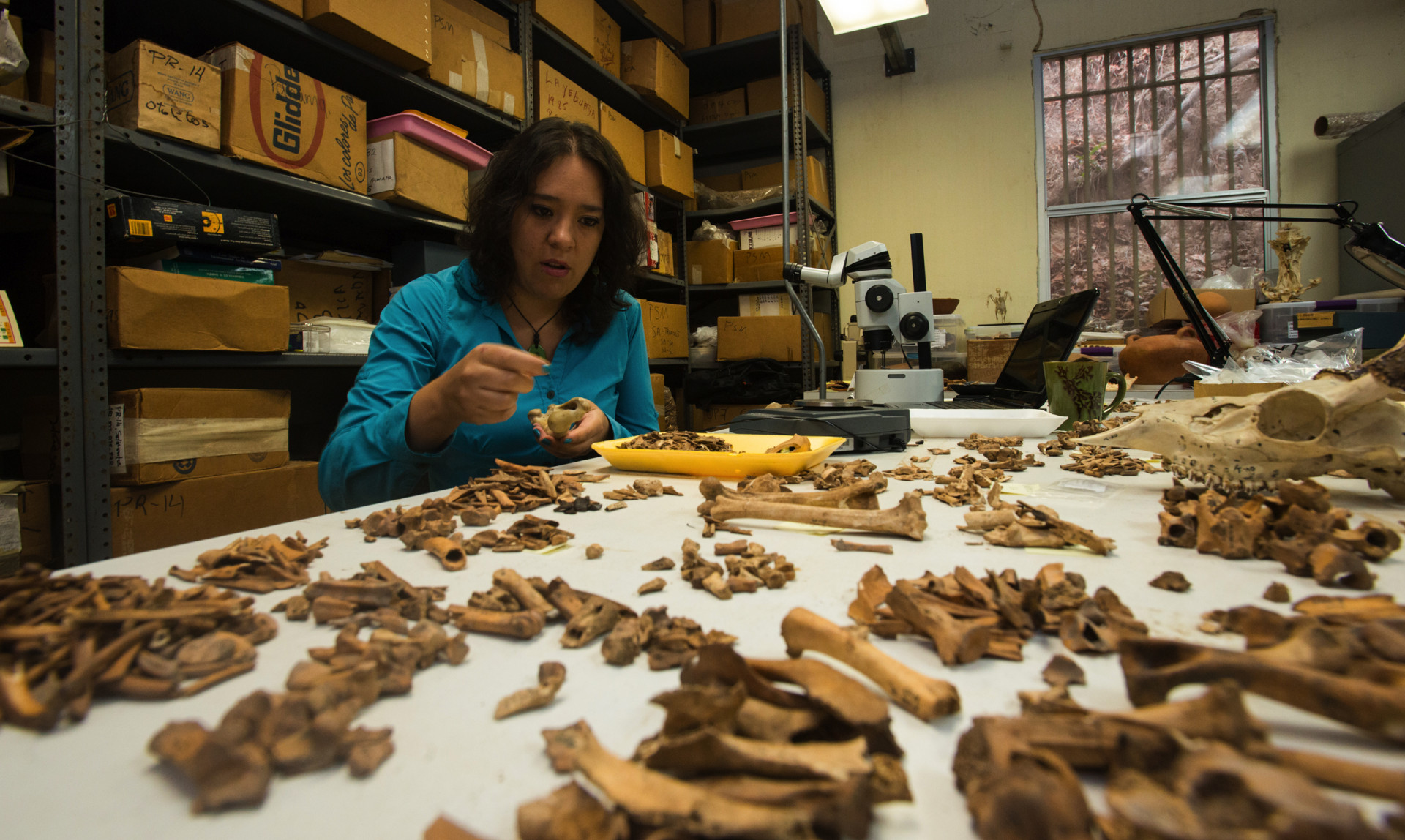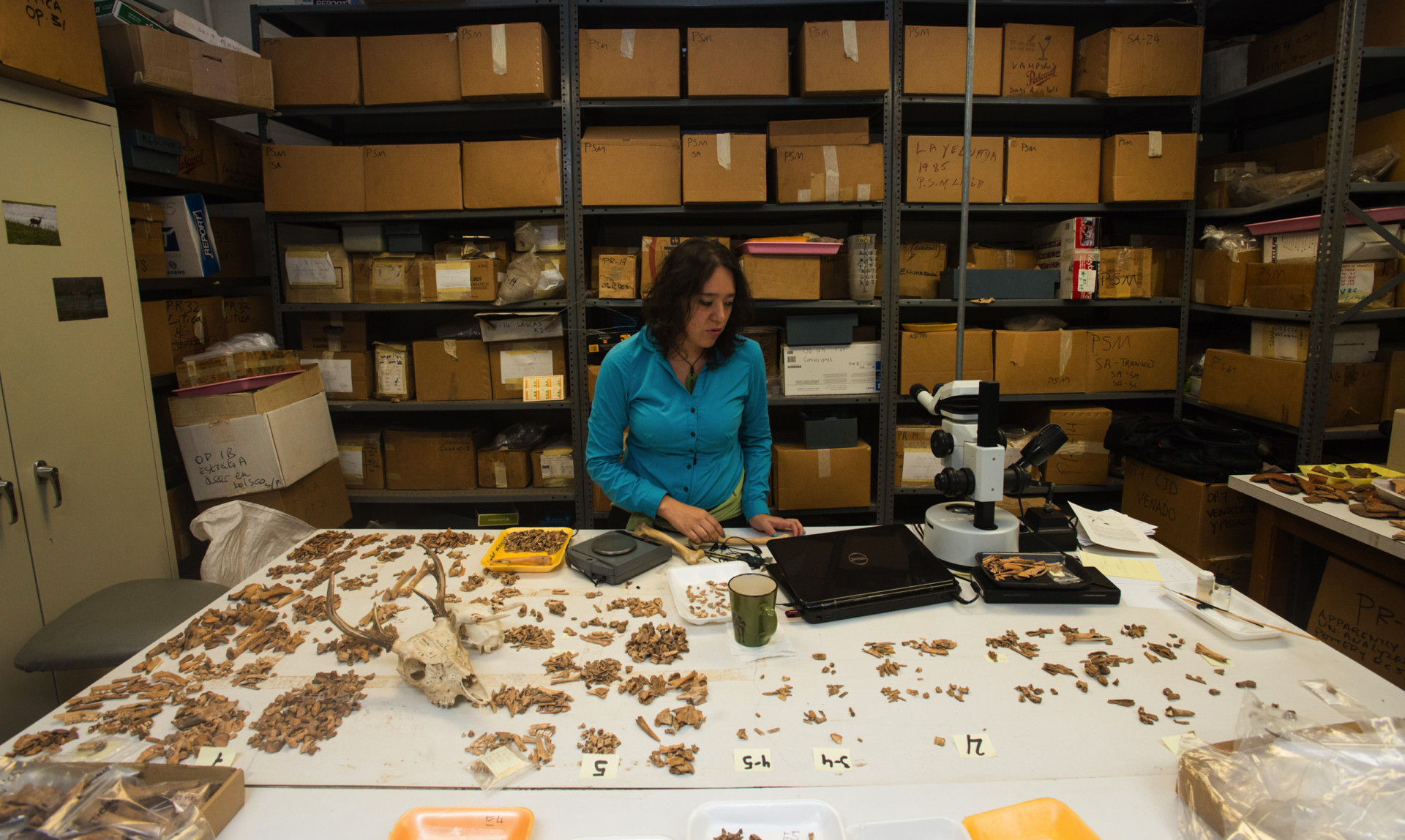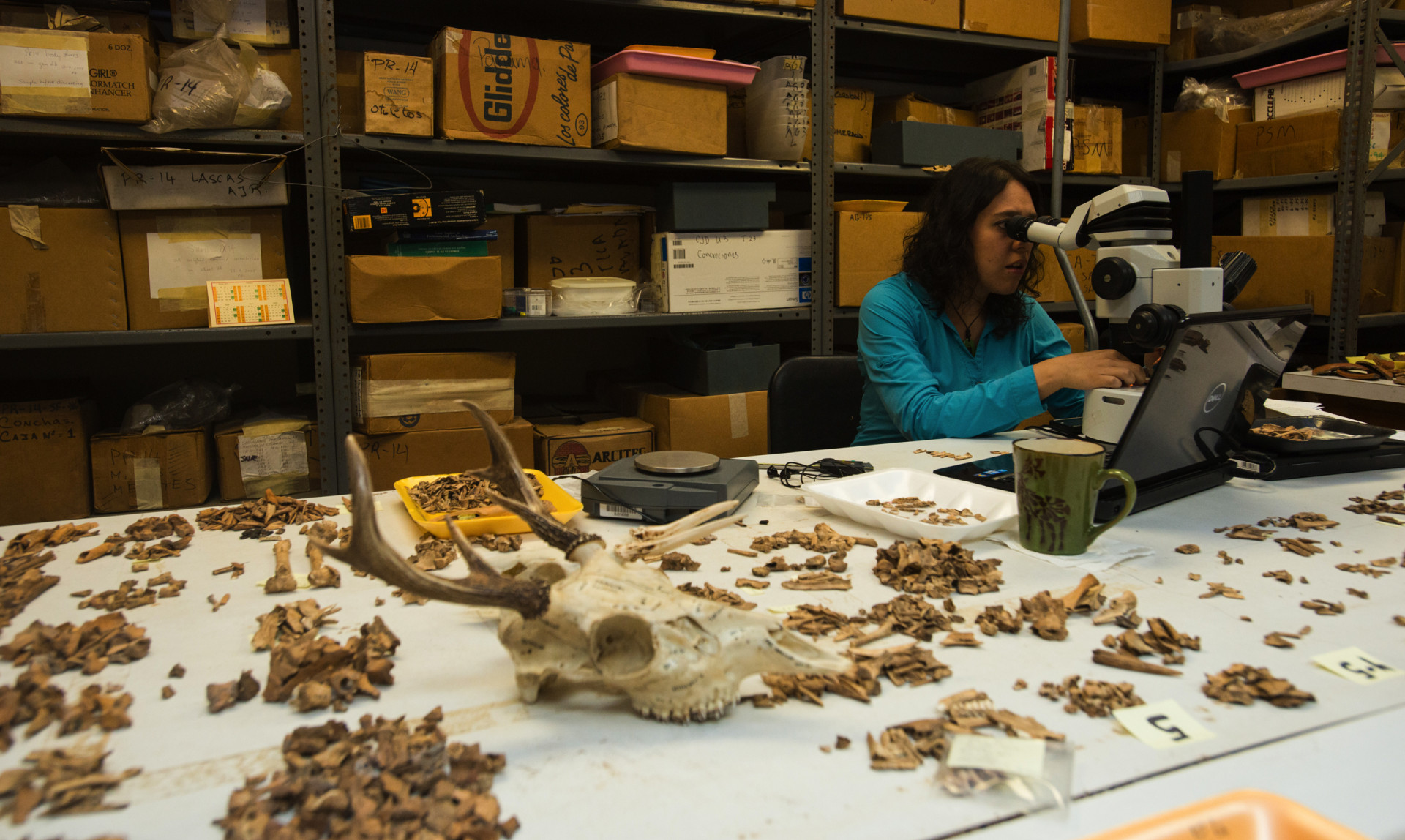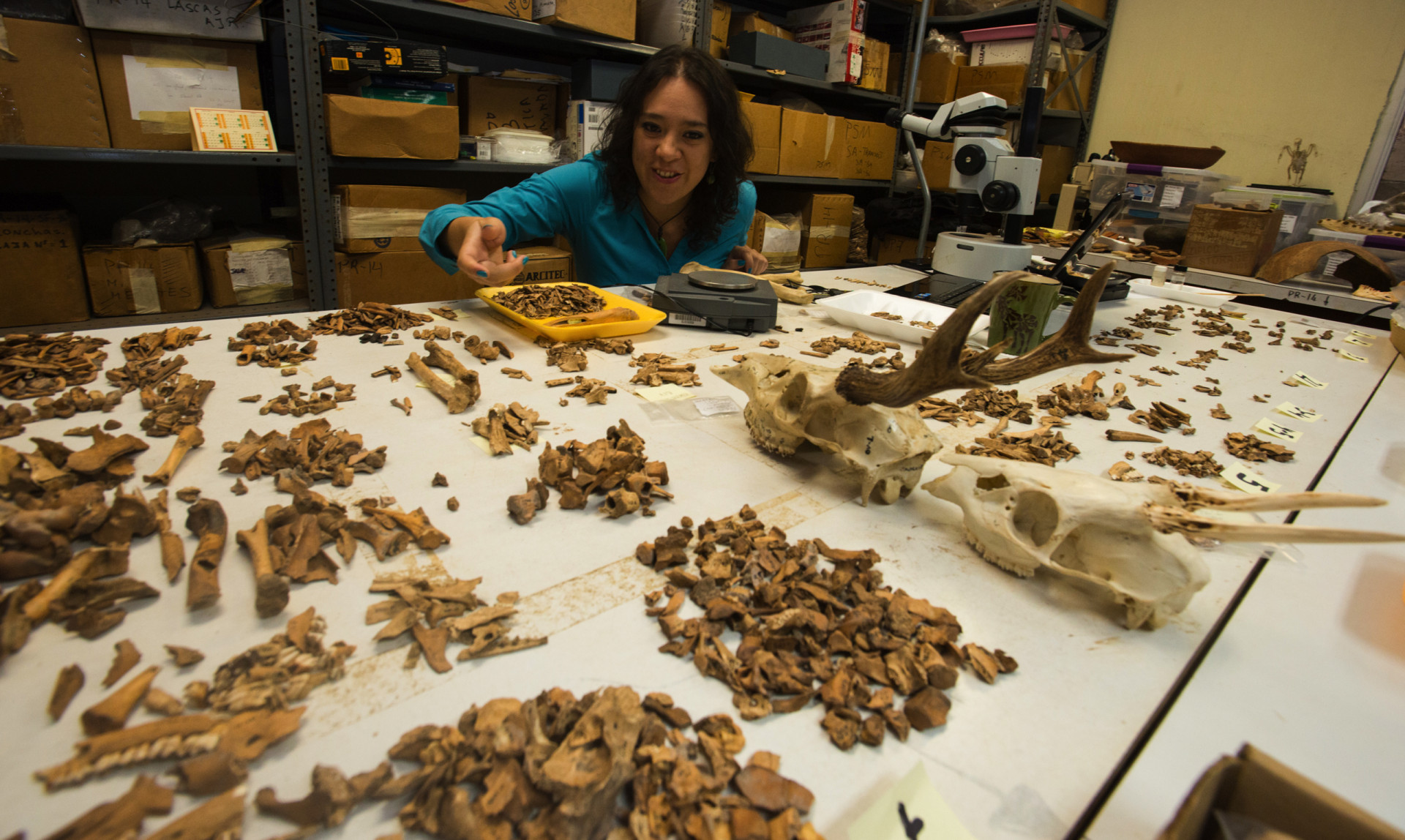 "Broadly, what I'm doing is to determine the impact pre-Hispanic communities had on deer populations over time in Panama," says Martínez, as she worked in the cavernous STRI archeology lab on Naos Island. Martínez took an interest in deer in her native Colombia where they are now extremely rare. Finding out which deer populations vanished and which remained common in spite of heavy hunting has clear implications for present-day conservation.
"There are historic dynamics over thousands of years that affect environments and places and have consequences now," she said.