As director of STRI since 2014, my top goal is to help STRI continue to facilitate the very best science in the tropics, a biodiverse region whose unique natural resources are under tremendous developmental pressure.
STRI's facilities in Panama are currently used each year by some 1,300 visiting scientists from 50 countries around the world, including more than 800 students, interns and pre- and postdoctoral fellows. We also welcome more than 100,000 visitors per year to our four public programs sites.
I am honored to lead an institute, that for the last 100 years, has received generous support not only from our home institution, the Smithsonian, but also from the Panamanian government and people. My other top goals are to expand our contribution of high-quality science to decision-makers in Panama, and the tropics overall; to inspire young Panamanians to pursue scientific careers and to explore Panama's rich biodiverse parks and protected areas; and to enhance our collaboration with academic and other research institutions in Panama as we jointly build scientific capacity in this country and the region.
Prior to coming to STRI, I was associate director for climate and land use change at the U.S. Geological Survey, where I was responsible for USGS climate-change research, adaptation and mitigation programs as well as land-change science programs. I led a team of 750 staff involved in research, habitat monitoring, remote sensing and environmental forecasting to address the effects of climate and land-use change on natural resources.
Born and raised in Philadelphia (go Eagles!), I received my bachelor's degree in geology from Antioch College and Ph.D. in geography from the University of Colorado-Boulder. In my research career, I worked extensively in Venezuela and Puerto Rico--where my wife is from--and am happy to be back in Latin America again.
It is a privilege and an honor to work with STRI's dedicated and talented scientists, staff, collaborators, and students to assure that we continue to advance scientific understanding in a variety of fields in terrestrial and marine biology, archaeology, anthropology, and paleontology. This work enables us to address a Smithsonian grand challenge: understanding and sustaining a biodiverse planet.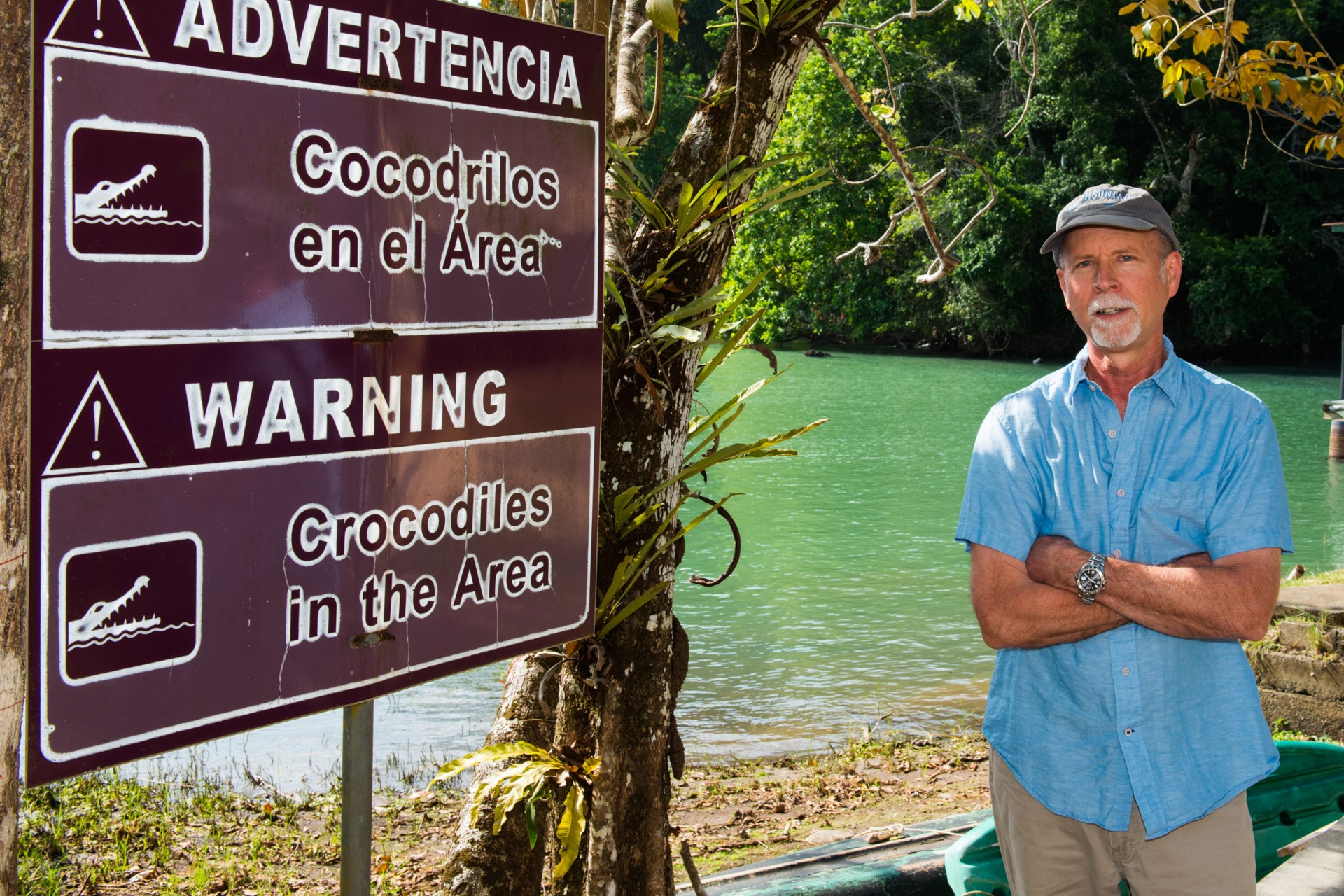 At the 1,500 hectare Barro Colorado Island, where a biological laboratory was established in 1923, STRI scientists conduct long-term studies in a variety of disciplines, including forest ecology and animal behavior. Smithsonian administration of this research facility began in 1946 and continues today.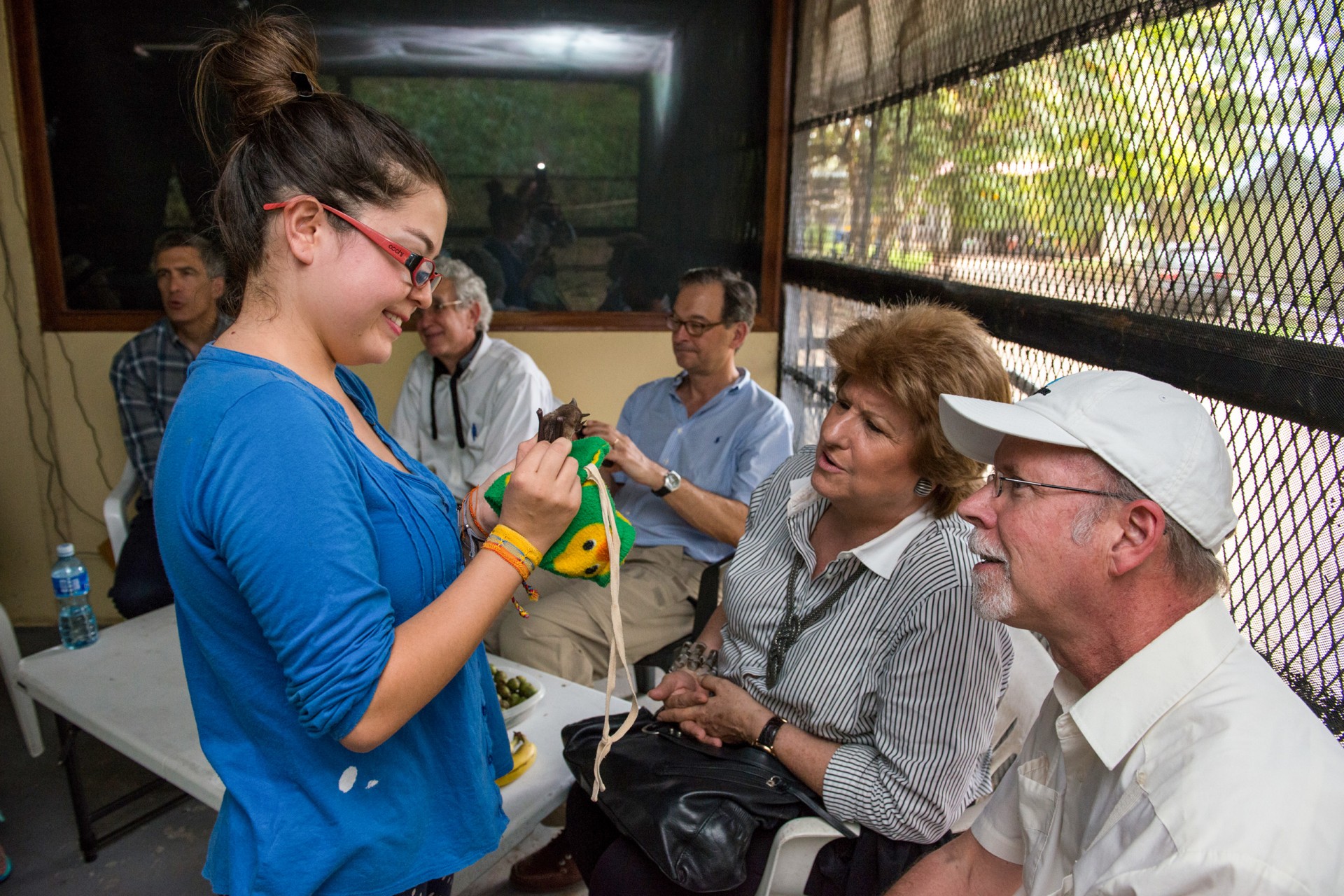 Panama is home to 13 percent of bat species in the world. Bats provide important ecosystem services by eating insects and pollinating many types of plants, such as the cactus from which Tequila is made! STRI facilities in Gamboa are central to our understanding of bat ecology and behavior.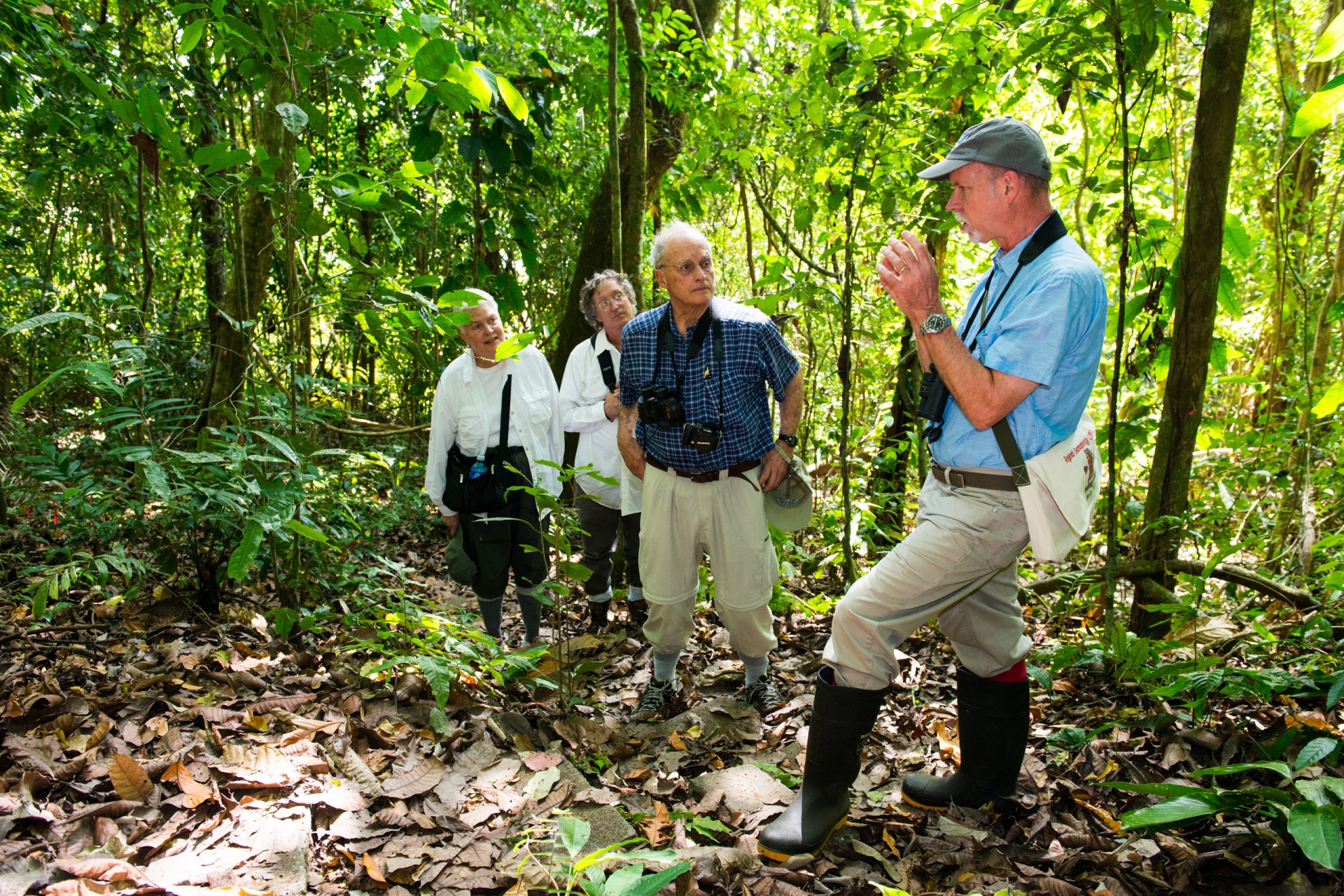 Smithsonian Regent John McCarter and wife Judy visited Barro Colorado Island (hosted by Larsen and STRI Deputy Director, Bill Wcislo) to learn more about the only unit of the Smithsonian with permanent facilities outside of the United States.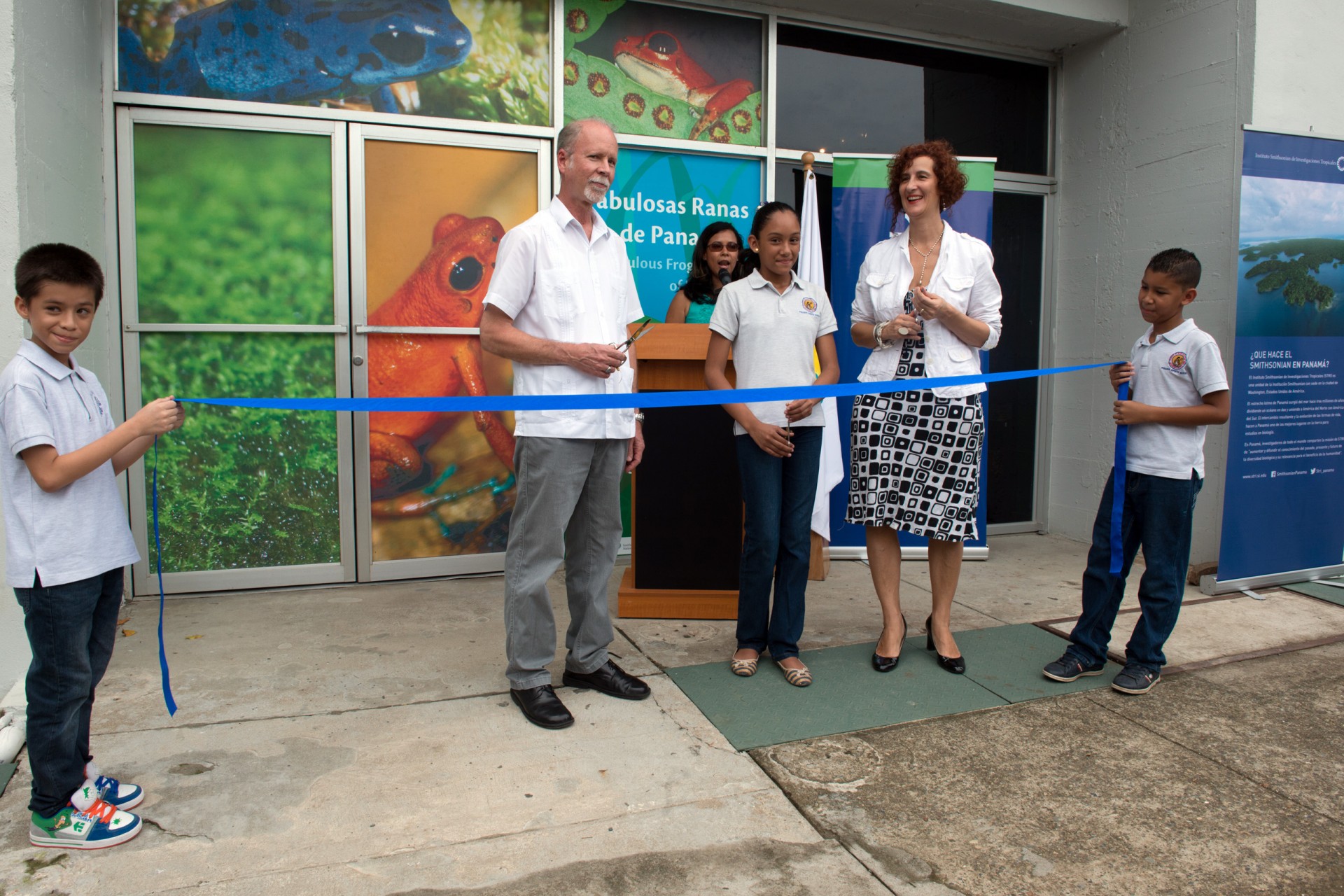 STRI hosts more than 70,000 public visitors per year at our Punta Culebra Nature Center on the Amador Causeway. Each year we host special events to educate children about the Rana Dorada (golden frog) a national symbol for Panama. Here, the Canadian Ambassador to Panama helps us inaugurate a new amphibian exhibit at Culebra.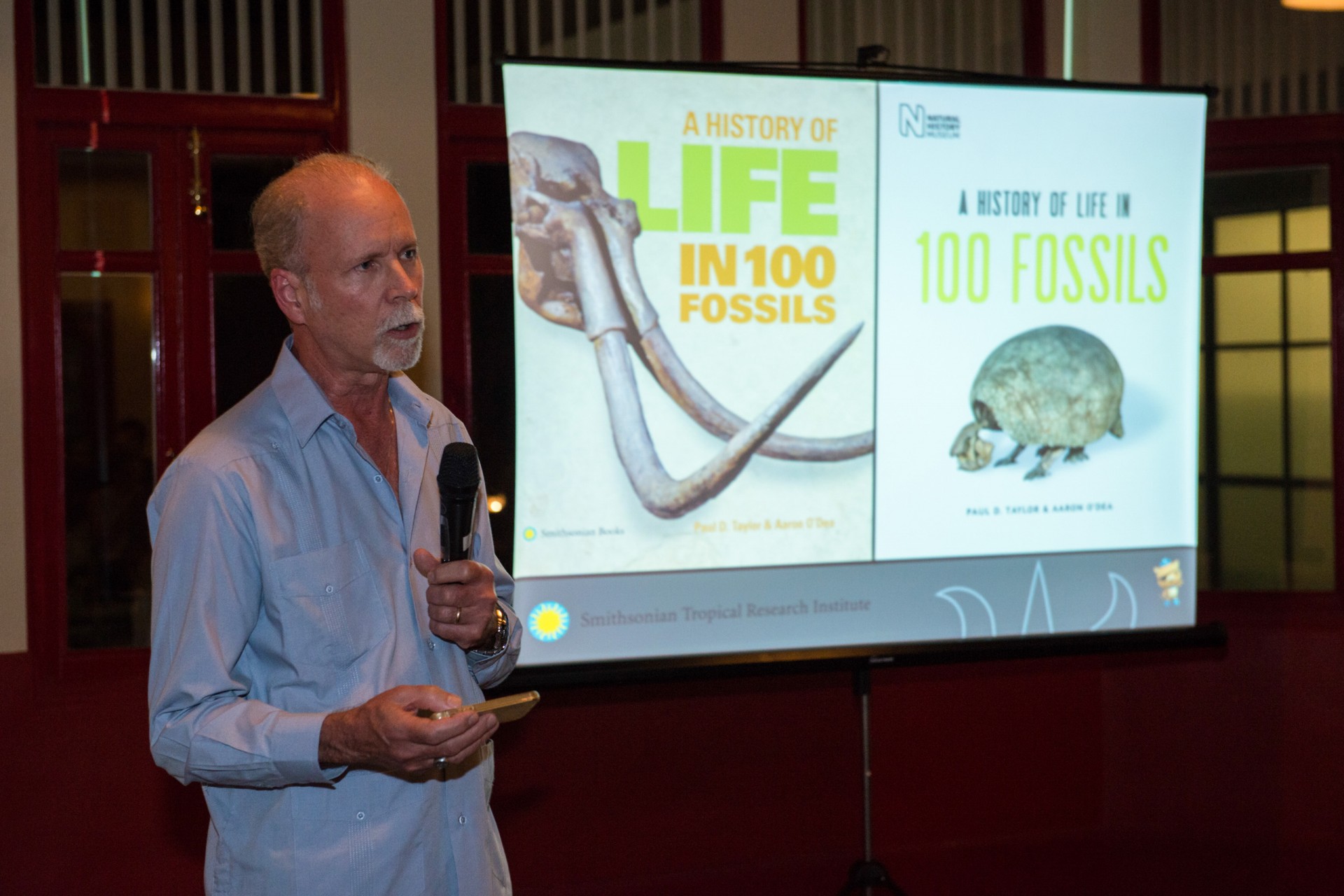 STRI scientists conduct long-term research to improve our understanding of past and present tropical environments and ecosystems. In his book, "A history of life in 100 fossils", aimed at the broad public, STRI researcher Aaron O'Dea used fossils to illustrate key stages in the evolution of life on Earth.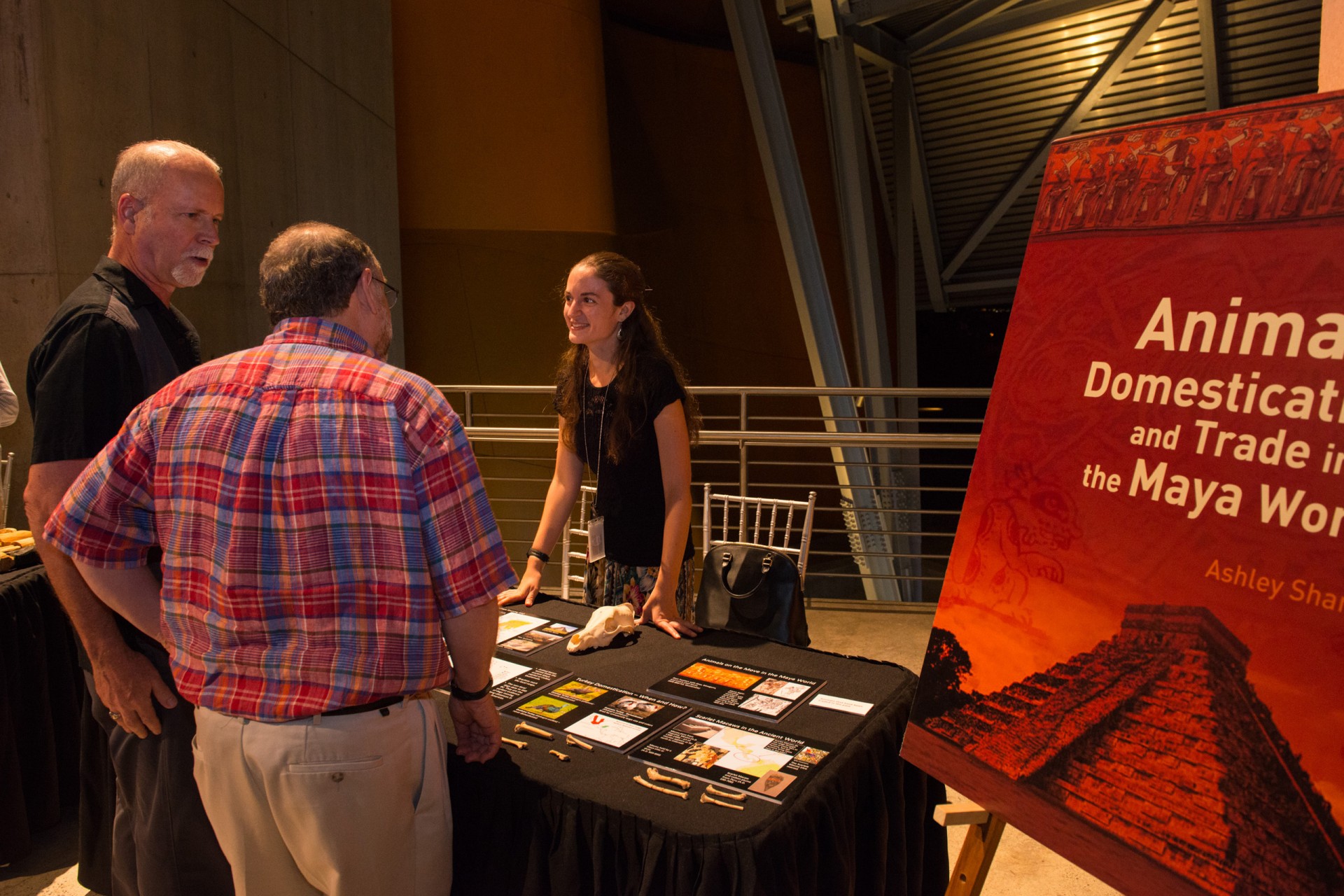 One of our most recent scientist hires, archeologist Ashley Sharpe, studies ancient Central American civilizations and their interaction with, and management of, their environment.
Biography, Dr. Matthew C. Larsen
Matthew C. Larsen is the Director, Smithsonian Tropical Research Institute, a unit of the Smithsonian Institution headquartered in Panama City, Panama. The Institute furthers the understanding of tropical nature and its importance to human welfare, trains students to conduct research in the tropics and promotes understanding of present and past biological diversity by increasing public awareness of the beauty and importance of tropical ecosystems. Dr. Larsen oversees 400 employees, an annual budget of $35 million, and the Institute's research facilities throughout Panama and field sites in Africa, Asia and the Americas. In addition to its resident scientists, the Institute's facilities are used annually by some 1,300 visiting scientists, pre- and postdoctoral fellows and interns from academic and research institutions around the world.
From 2010 to 2014, Dr. Larsen was the U.S. Geological Survey Associate Director for Climate and Land Use Change, where he led science programs focused on climate change, land use change, and a national ecological carbon sequestration assessment. Additionally, Dr. Larsen managed the Landsat satellite program in partnership with NASA, and the National Climate Change and Wildlife Science Center. Dr. Larsen earned a B.S. in Geology from Antioch College, Yellow Springs, Ohio, and a PhD in Geography at the University of Colorado in Boulder. He began his professional career in 1976 at the Skidaway Institute of Oceanography in Savannah, Georgia, where he worked on studies of barrier island beach erosion. In 1977 Dr. Larsen moved to a position at the USGS, Branch of Pacific and Arctic Marine Geology in Menlo Park, California, and participated in a study of natural hazards to petroleum development in the Northern Bering Sea, Alaska.
In 1987 he moved to the USGS Water Resources Division in Puerto Rico where he led research projects in geomorphology, including investigations of landslide processes and hazards in Puerto Rico and Venezuela. Larsen became the USGS Caribbean District Chief in 2000 and managed USGS water resources programs in Puerto Rico and the U.S. Virgin Islands.
In 2003, he transferred to USGS headquarters and in 2005 was named USGS Chief Scientist for Hydrology and led the National Research Program. In 2008 Larsen became the USGS Associate Director for Water, with responsibility for water resources research and assessment programs, including a national network of 8,000 streamflow stations. From 2005 to 2014, Dr. Larsen served as Chair of the US National Committee for UNESCO International Hydrological Programme. Larsen's 90+ publications are in the fields of natural hazards, water resources, climate change, and marine geology.