The Short Term Fellowship deadline for October 15 has been cancelled.
Overview
Much of STRI's success is due to its ability to attract some of the brightest scholars from diverse fields of tropical research. We invest more than $3 million every year to support creative young researchers at critical stages in their careers. Fellowships range from three months to three years and allow young scholars to explore their own research questions across Panama's rich tropical ecosystems while based at our state-of-the-art facilities.
Before you apply
Prior to submitting the formal application, applicants must first reach out to the staff scientist they are interested in working with to determine if that scientist is available to serve as a research advisor and mentor. Staff research profiles and contact information can be found here and a list of research associates is here. Also, applicants should review the specific guidelines of each fellowship. You must use the Smithsonian Online Academic Appointment System (SOLAA) available through the Office of Fellowships and Internships webpage to apply for all internships for which you are eligible.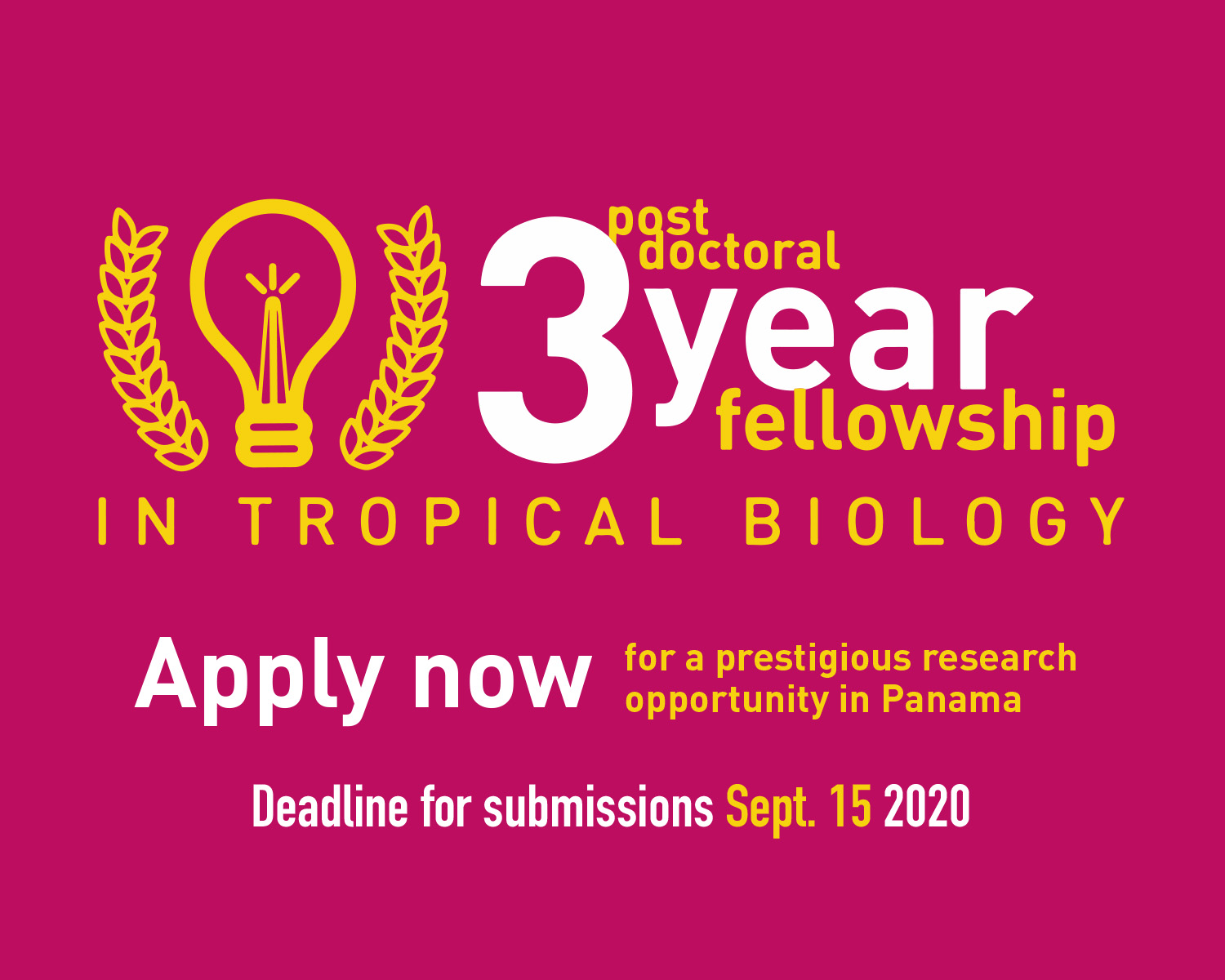 Smithsonian Institution fellowships
The Smithsonian Institution's central fellowship program awards scholarships to conduct independent study at one or more of the Smithsonian's 19 units and research centers. Fellowships are designed for young scholars at different stages of their academic career from graduate students to senior postdoctoral researchers. Please follow the links below for information about duration, eligibility and stipends related to specific SI fellowships.
There are numerous Smithsonian Institution fellowships that can be hosted at STRI, ranging from 10 weeks to three years, depending on the fellowship. These academic appointments are targeted to a range of young scholars from graduate students to senior post-doctoral researchers. All applicants for fellowships are eligible and considered for the Secretary's Distinguished Research Fellowship, which provides the awardee with an additional year of support.
The Smithsonian Institution Fellowship Program (SIFP) is listed in SOLAA under the Office of Fellowships.