Amador Causeway, Panama City
Explore and discover
the natural world
through science
Punta Culebra
Seminars & Events
Elephants, Trees, and Trails: a Central African forest tale
Tuesday, December 14
@ 1:00 pm
Fiona Maisels, Wildlife Conservation Society
Punta Culebra Nature Center, located at the Pacific entrance to the Panama Canal, is dedicated to exploration and discovery of the natural world through science. The center, visited by more than 70,000 people every year, offers a mix of marine and amphibian exhibits, walking trails, hands-on science activities and recreational spaces, all in a spectacular setting just minutes away from Panama City.
Note: The Smithsonian Tropical Research Institute remains closed to all researchers and public visitors to support the effort to contain the spread of COVID-19. The Smithsonian's priority is to protect the safety and health of its staff, volunteers and visitors. All general scientific and general public visits to all STRI facilities are suspended until further notice. We thank you for your understanding and please continue to check this website for future updates.
Days Open
(From March to November)
Hours
Tuesday - Friday
1:00 pm - 5:00 pm
Saturday - Sunday (and some holidays)
9:00 am - 5:00 pm
Ticket booth closes 1 hour before closing time.
Last tour of the Fabulous Frogs of Panama exhibit is at 4 pm.
Days Open
(December to February)
Hours
Tuesday - Sunday (and some holidays)
9:00 am - 5:00 pm
Ticket booth closes 1 hour before closing time.
Last tour of the Fabulous Frogs of Panama exhibit is at 4 pm.
Closed Mondays, Christmas Eve and Christmas Day, New Year's Eve and New Year's Day, Carnaval Tuesday, Good Friday and Easter Sunday.
| General Admission Rates | Cost |
| --- | --- |
| Residents | $4.00 |
| Non-Residents | $7.00 |
| Retirees | $2.00 |
| Children (under 13) | $2.00 |
Attractions
Fabulous Frogs of Panama Exhibit
Panama is home to nearly 200 species of amazing frogs! Come meet some of them at our newest exhibit, Fabulous Frogs of Panama. Explore the role of frogs in Panamanian culture from pre-Columbian to modern times, learn about the deadly fungus causing global extinctions of amphibian, and discover what scientists are doing to save Panama's frogs.
Sea Turtle Aquaria
Take an up-close look at sea turtles through a glass wall in our sea turtle pool and learn about the natural history of these fascinating creatures from our experienced docents.
Exploring Touch Pools
Roll up your sleeves and get your hands wet as you meet a variety of colorful marine invertebrates including sea stars, sea urchins and sea cucumbers at our two touch pools. A docent will guide you through this opportunity to learn about the unique features of some of the colorful and diverse animals that live beneath the waters of the Pacific Ocean and Caribbean Sea. 
Walking Trails
Take walks through a tropical dry forest on two short trails at our site. The forest is a refuge and habitat for sloths, raccoons, iguanas, birds and armadillos, among other animals that visitors can admire as they walk around. Dry forests are typical ecosystem of the Pacific side of Central America but most of them have been considerably reduced by development.
Aquaria
Visit our indoor aquaria to see a colorful array of fish, corals and anemones from the waters of the Pacific Ocean, Caribbean Sea, Indo-Pacific and a tropical freshwater system.
For School Groups
Since 1992, Punta Culebra has opened its doors to school groups and shared STRI's scientific discoveries with students of all ages. If you are interested in sharing this experience with your classroom, please refer to the following resources below to plan your next field trip.
For Educators
With accreditation from the Panamanian education ministry, Punta Culebra offers professional development workshops for teachers in Panama.
For Kids and Families
Tours of Fabulous Frogs of Panama
Tours are 30 minutes and start at half-hour intervals. Groups are limited to 25 visitors. Tickets are available with the docent at the exhibit entrance.
Science Camp
Is your child curious about science and the natural world? Rainforest Researchers is a weeklong summer camp offered in January and July, in which campers do fun, hands-on science activities just like real scientists! 
Private Tours
Groups of more than ten people can reserve private tours in advance.
Daily Visitor Programs
Individuals and families are welcome to explore our exhibits, which showcase Panama's spectacular biodiversity. If you are planning to visit with a group larger than 10 people, a reservation is required in advance.
University Groups
University student groups can request a special tour by making a reservation.
Events
For a list of our annual events, please visit our annual events page. Two nationwide joined by Punta Culebra are the Golden Frog Festival and Oceans Month. You can find all our events in our events calendar.
Golden Frog Festival
The Panamanian Golden Frog Festival unites thousands of locals and visitors in celebrating and conserving Panama's amazing amphibians. You will find celebrations for the whole family at the Punta Culebra Nature Center and all over Panama during the week-long Golden Frog Festival centered around August 14. We also encourage you to visit our Fabulous Frogs of Panama Exhibit which features 11 species of frogs native to Panama.
Oceans Month
Panama is an isthmus with almost 2,500 km of coastline. Panamanians celebrate their unique relationship with the oceans during Oceans Month every September. Throughout Oceans Month, Punta Culebra Nature Center organizes fun events with the goal of educating our visitors about the important marine research carried out by Smithsonian scientists to understand and conserve Panama's ocean life.
Become a Volunteer
Punta Culebra offers a wide variety of opportunities for volunteers to become involved in our outreach programs. Volunteers must at least be 16 years of age and have medical insurance. For more information contact puntaculebravoluntarios@si.edu or call +507 212-8793.
Research
One of our goals at Punta Culebra is to share our discoveries, spark curiosity and inspire learning about the wonders of tropical science. As a result, we showcase some of the research that goes on behind the scenes of our interactive exhibits. Visit us to learn more about the research taking place on-site. You can also learn more about the History of Research at Punta Culebra, the Center's Research Highlights and the scientists who do research on Punta Culebra.
Team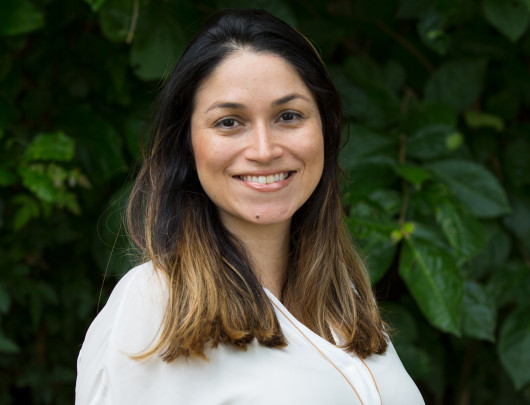 Jimena Pitty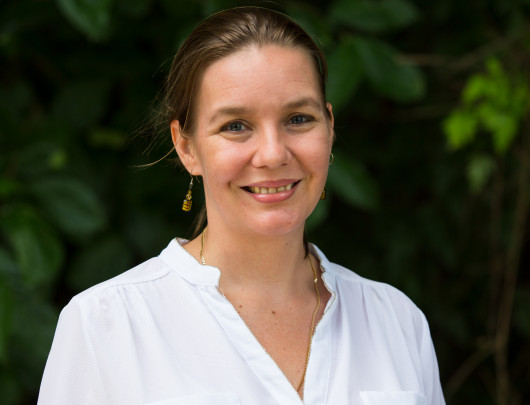 Rebecca Rissanen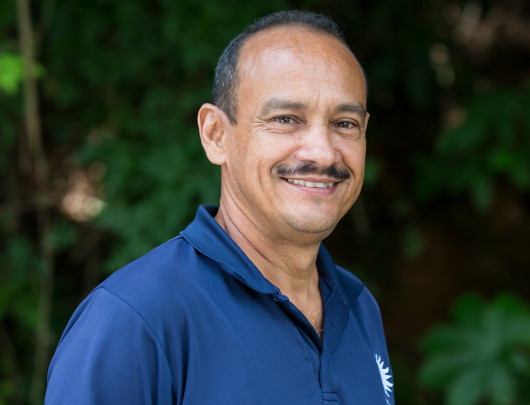 Javier Jara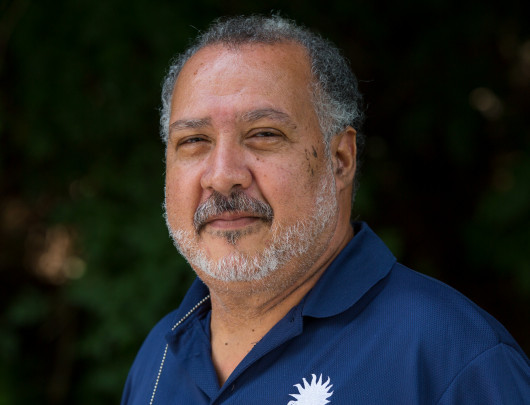 Renier Vargas
Martha Mesia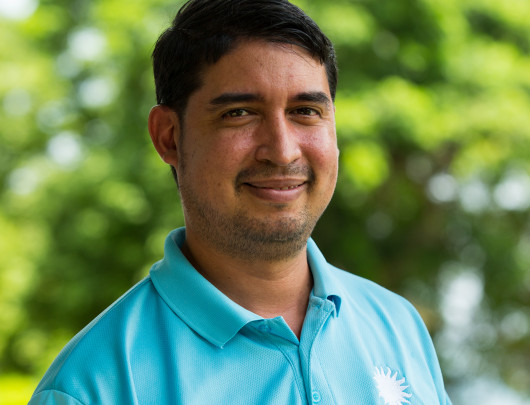 Alvaro Gonzalez
Francis Torres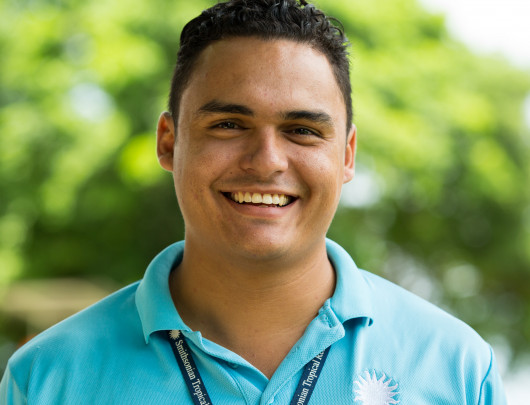 Adrian Lezcano