Reducing our
carbon footprint
In STRI's carbon offset
program, everyone wins
Ipetí Emberá, Panama
Photos by: Sean Mattson
STRI took a gamble on a carbon offset program in partnership with an indigenous community in eastern Panama. Ten years later, it has successfully met offset goals, empowered women, built environmental stewardship capacity, created a long-term research platform and offered hope for a community's threatened forest-based traditions.
When Nene Ruiz was invited to join a carbon sequestration project, he thought the scientists extending the offer were crazy.
"The question I asked was, 'How am going to capture this carbon? Throw it in a barrel or put it in a bottle?'" said Ruiz, recalling a meeting with Catherine Potvin, a professor at McGill University and affiliated researcher at the Smithsonian Tropical Research Institute.
Yet Ruiz trusted Potvin, who had long worked in his indigenous community of Ipetí Emberá in eastern Panama, so he signed up for the project. The arrival of thousands of little seedlings did not assuage his doubts. "They brought in these super-tiny trees, the biggest one was five inches tall, really small," he recalled. "I didn't like it one bit."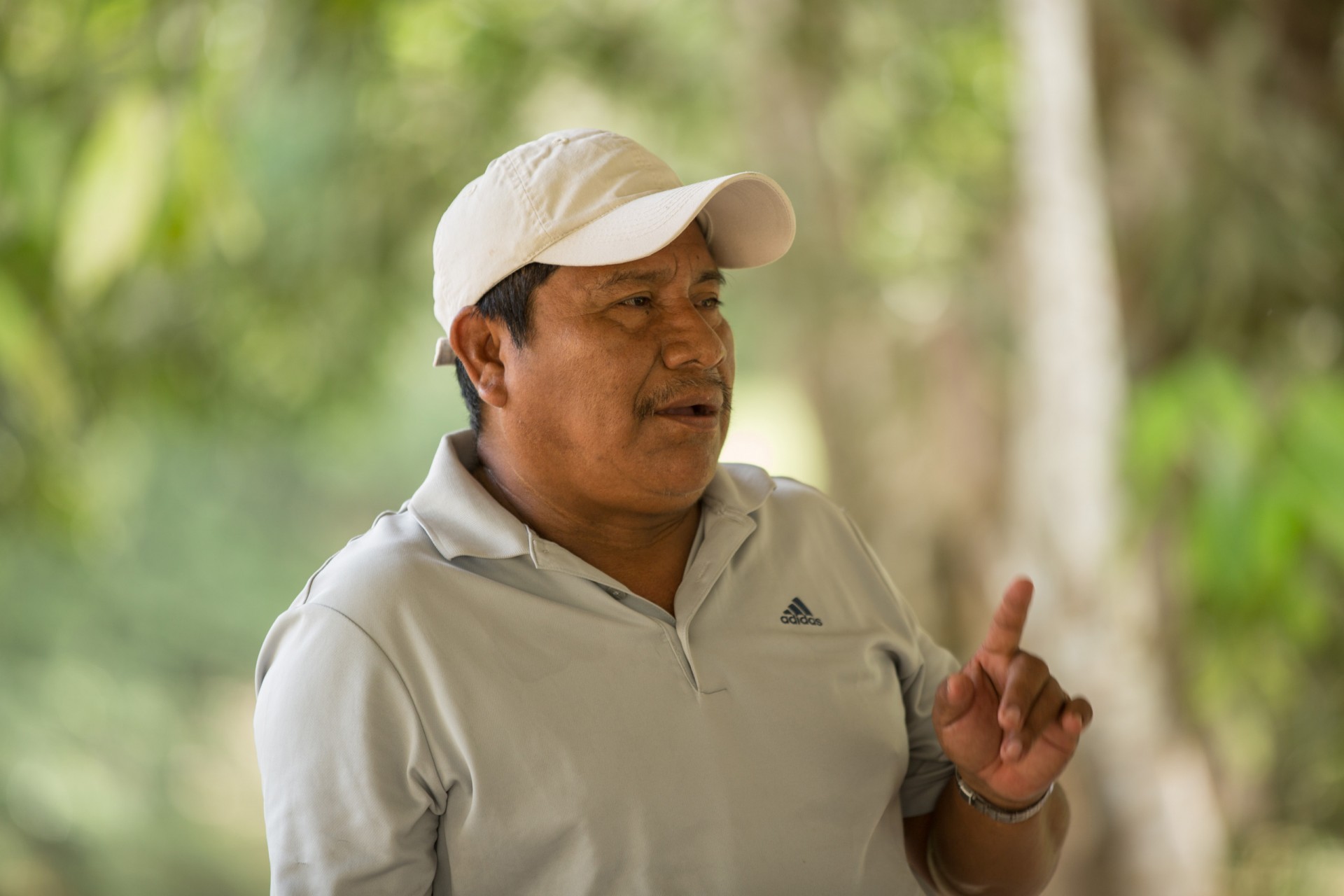 Nene Ruiz, Nokó (town leader) of Ipetí Emberá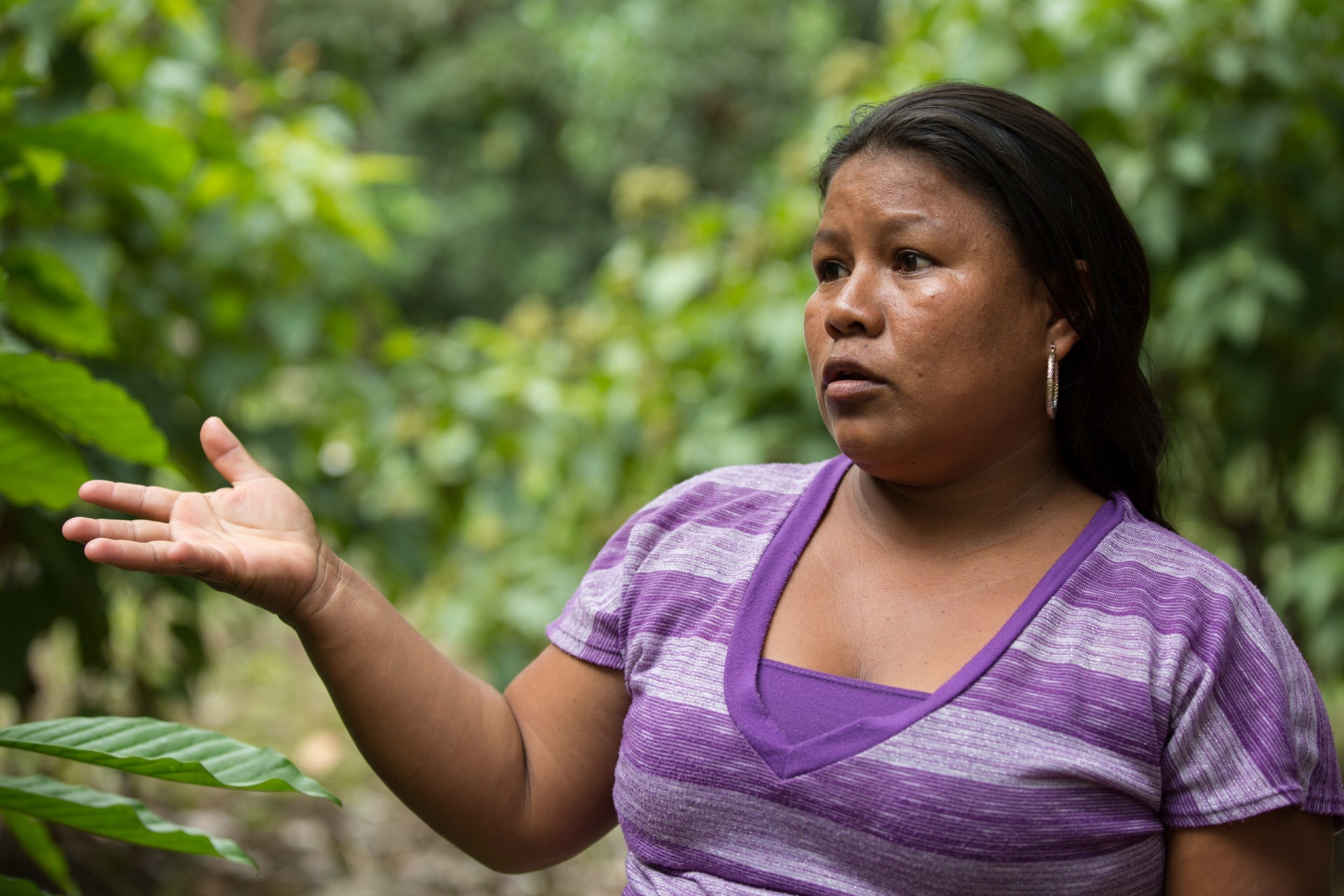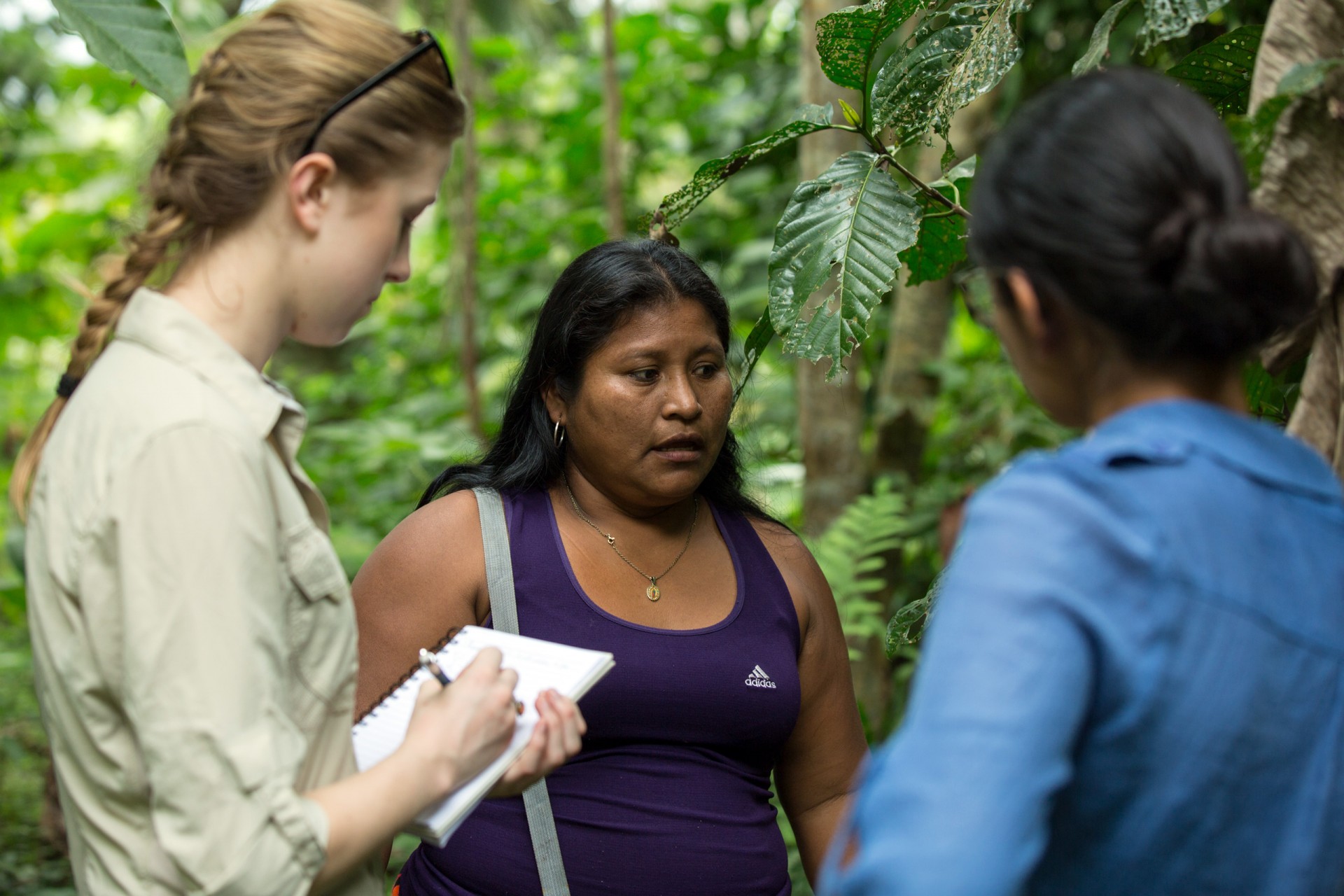 Lidia Barrigón speaks with McGill students about her agro-forestry project.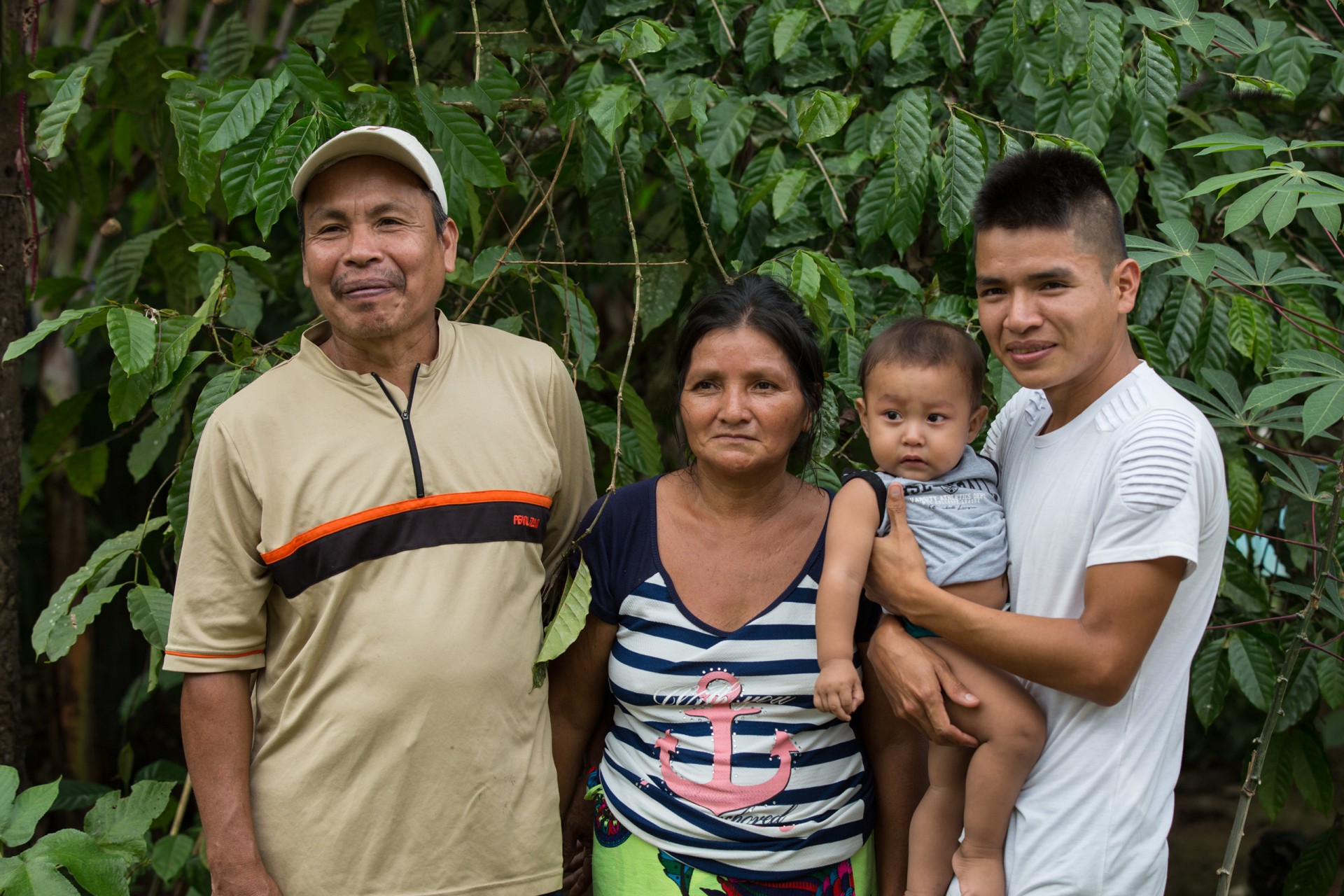 Tecairo Dogirama, wife Elena Pacheco and son Isaac Dogirama.
That was ten years ago. Today Ruiz is the proud co-owner of about 1,000 hardwood trees, all native to Panama with the tallest standing 20 meters. Even though he's contractually obliged to wait another 15 years before he can harvest them, Ruiz — who is now the community's leader, or nokó — is vocal promoter of the benefits of reforestation.
Ipetí Emberá was established four decades ago when its residents' previous homes were flooded with the construction of the Bayano Dam, which supplies hydroelectricity to Panama City. Upon relocation, the 3,000 hectares the community received seemed enough. But today the territory is an island of degraded forest, surrounded by cattle pastures and at the crossroads of a simmering territorial conflict over dwindling natural resources. "They are kind of a model for the world," said Potvin.
The carbon sequestration project was designed to offset STRI's carbon footprint for three years. The agreement sought volunteers in the communal indigenous territory to use their land for reforestation in return for a small financial incentive. Spread out over the first eight years of the project, the roughly $13,500 per year of offset (or $10.22 per ton of carbon) was divided between 18 participating families and a community trust. The payments conclude in 2018 but by all indications, the young forests will stand for years to come.
"It's a long-term investment that explores how a community can take control of its resources and take advantage of an international context of climate change mitigation with the support of a research institute," said Potvin. "I think we all won. Those forests are amazing and the people are super proud."
The community trust funds, a total of $9,000, are being used to construct a community meeting place with plans to include architectural elements to represent each of the 18 families involved in the project.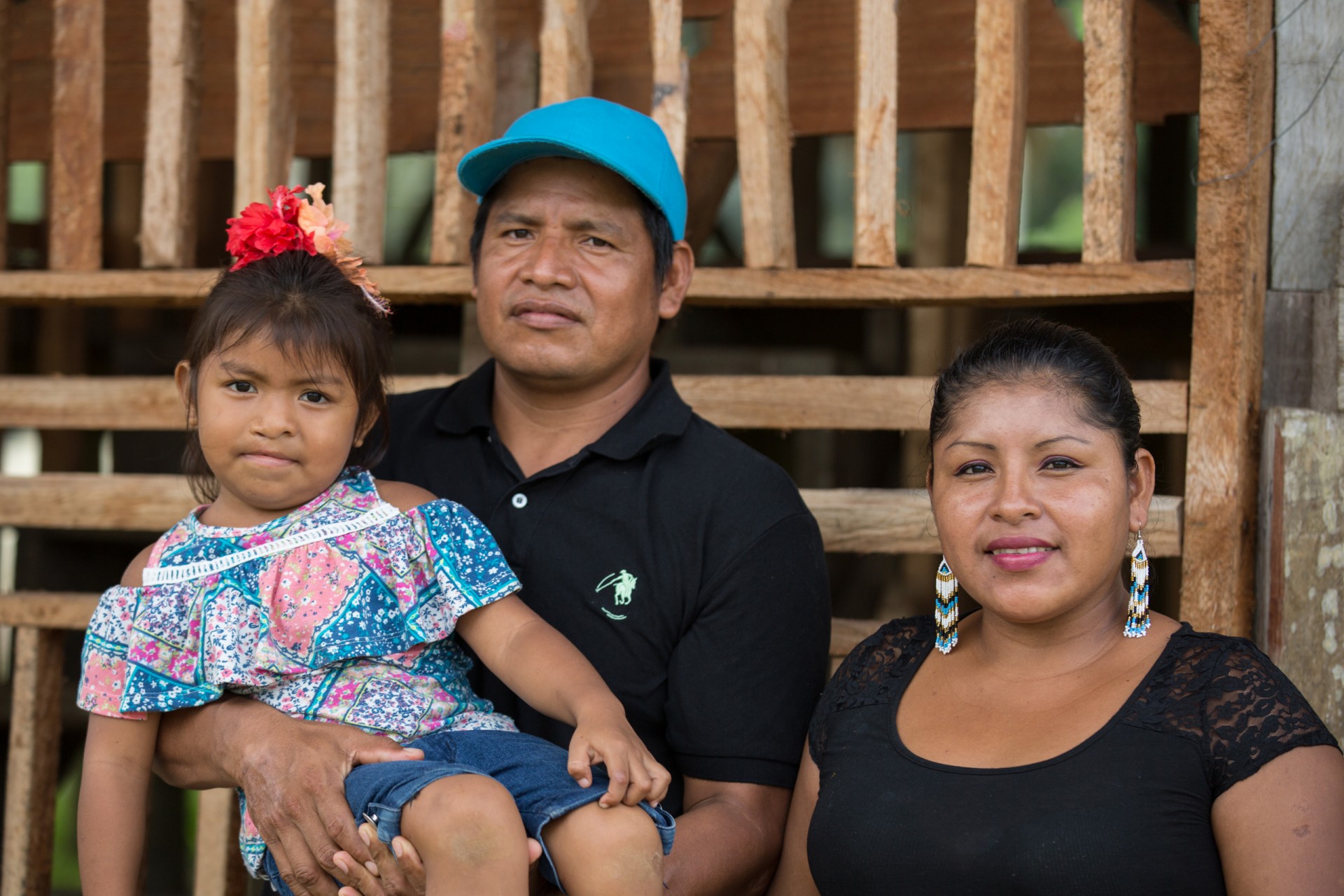 Angel Ruiz with wife Ana Dogirama and their daughter.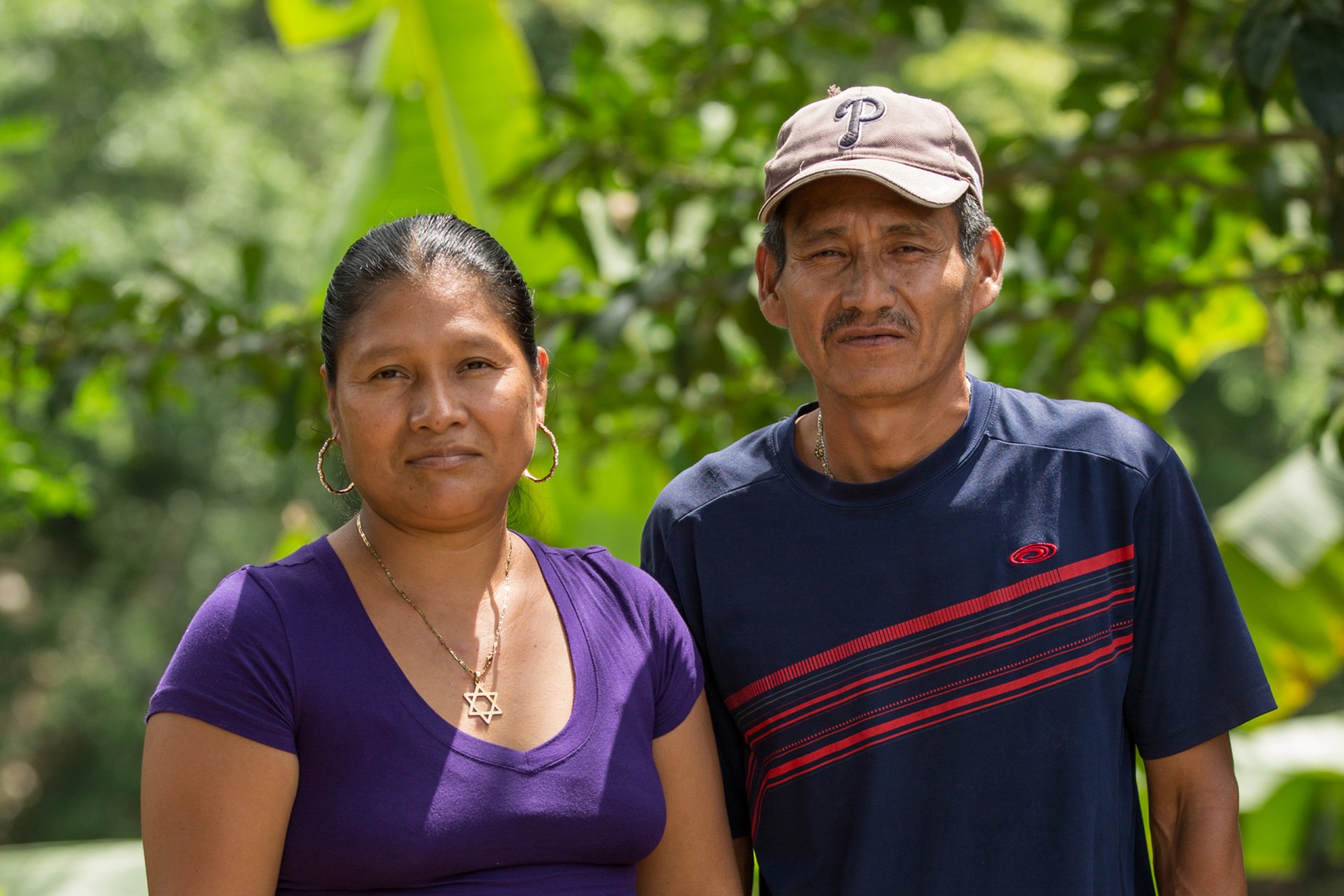 Iris Caisamo and Rodrigo Puchicama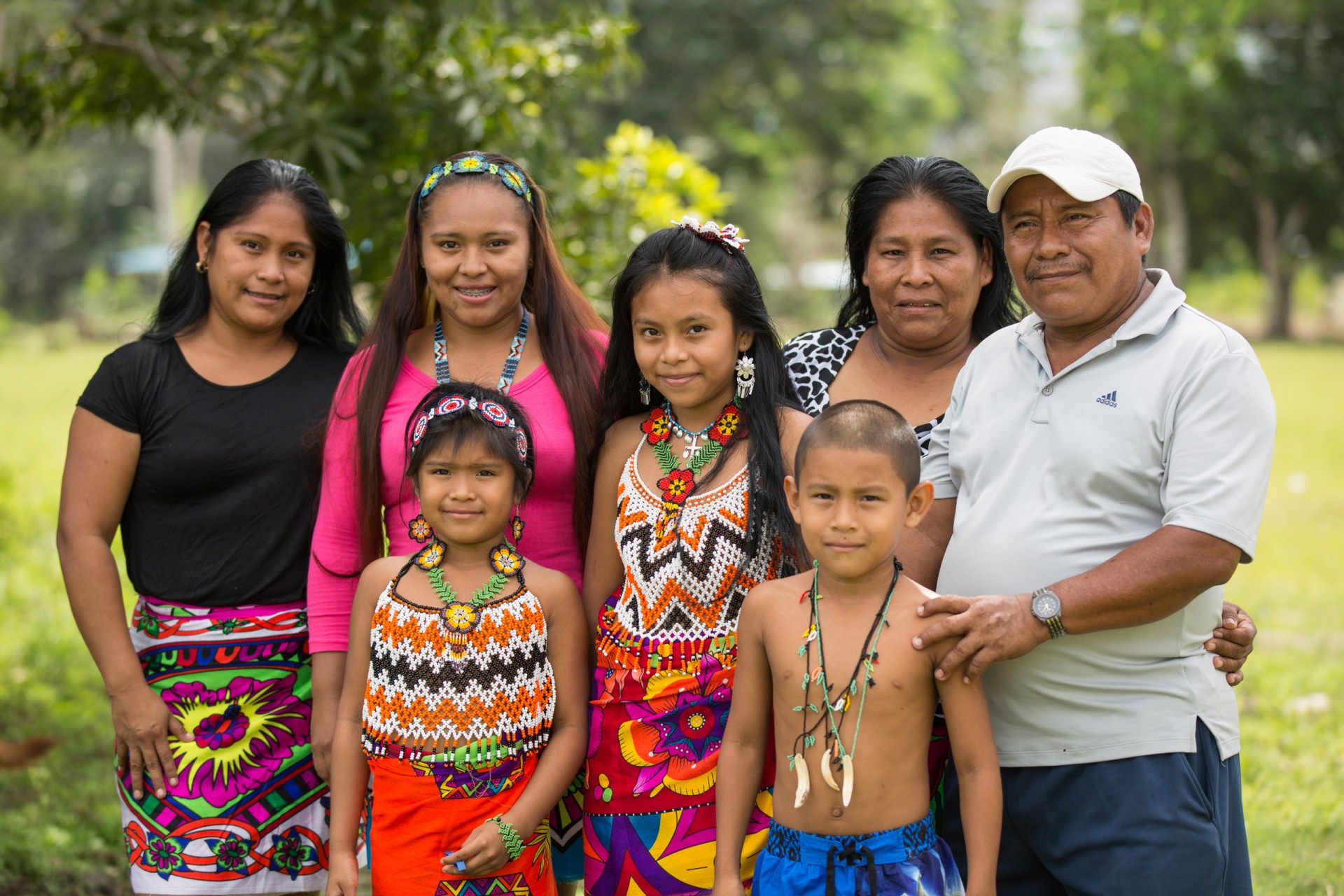 Nene Ruiz (right), with wife Julia Dumaza and family.
Uncertain Beginnings
Ruiz had every reason to doubt the tiny seedlings. In some cases, they were planted in remote areas of the community that had little access to rivers or streams in case they needed watering to survive their first dry season. The labor involved in carrying the seedlings long distances, planting them, and protecting them from overgrowth and fire. Ruiz said all this cost more than expected and it took a few years before he was convinced the project was a success.
"There was a lot of experience at STRI with reforestation with native species, but it's one thing to reforest in a plot where you have your own technicians, and it's something quite different to reforest with indigenous people that are going to plant the trees on their own land and then take care of those trees," said Potvin. "Reforestation sounds easy but it's quite costly for poor communities."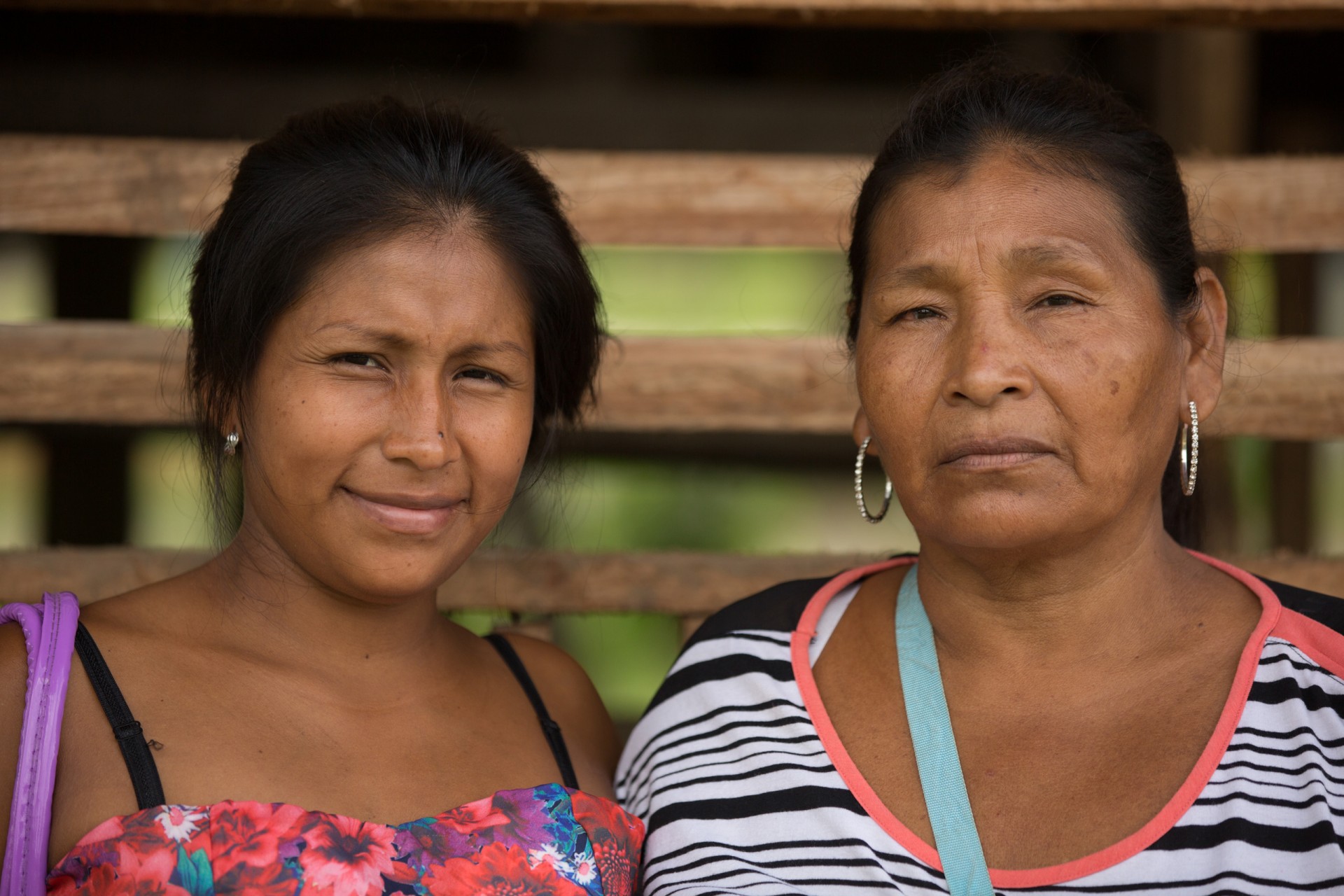 Melania Zarco (right) and daughter Zujey Matías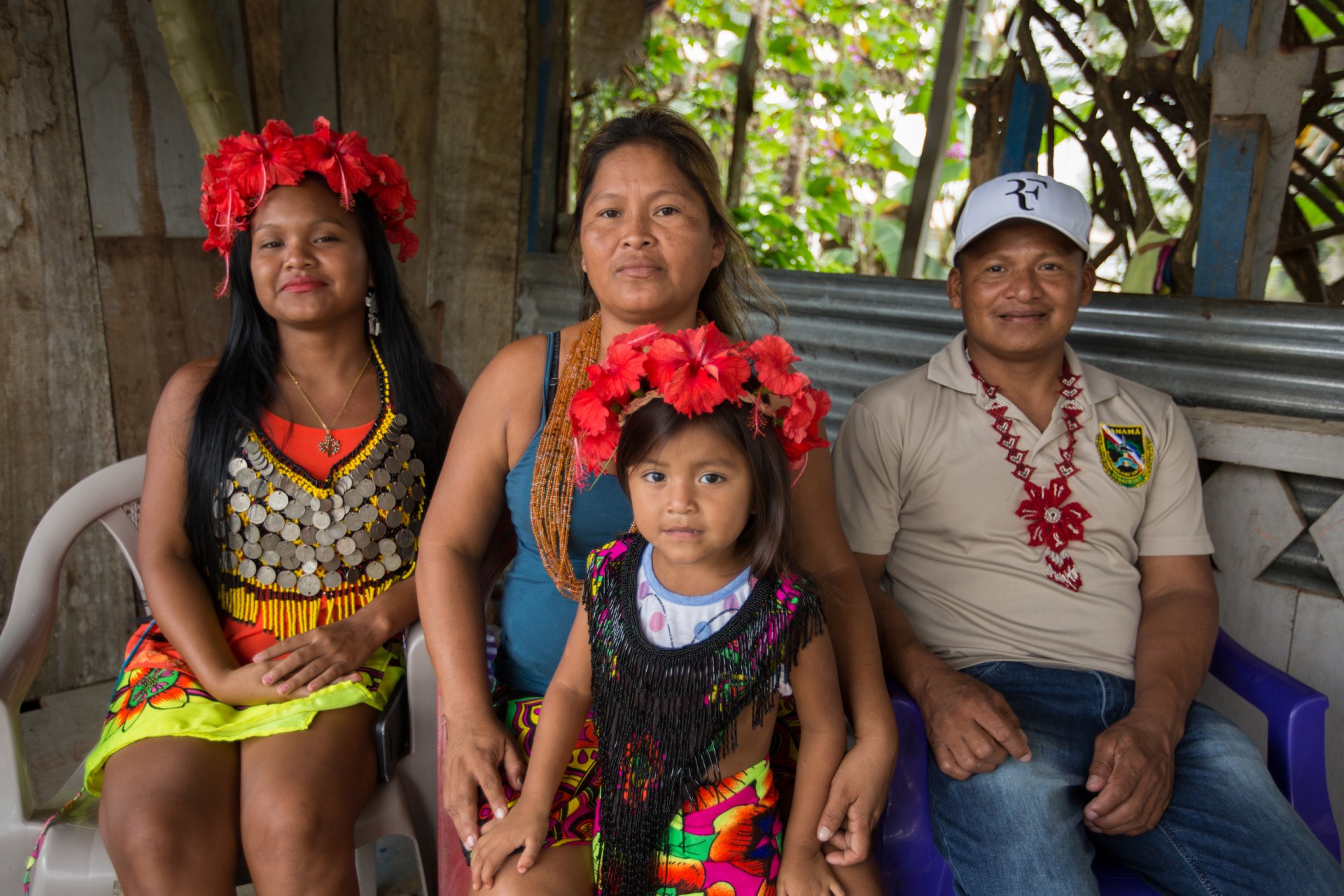 Roberto Samana (right) with wife Migdalia Casamáa and daughters.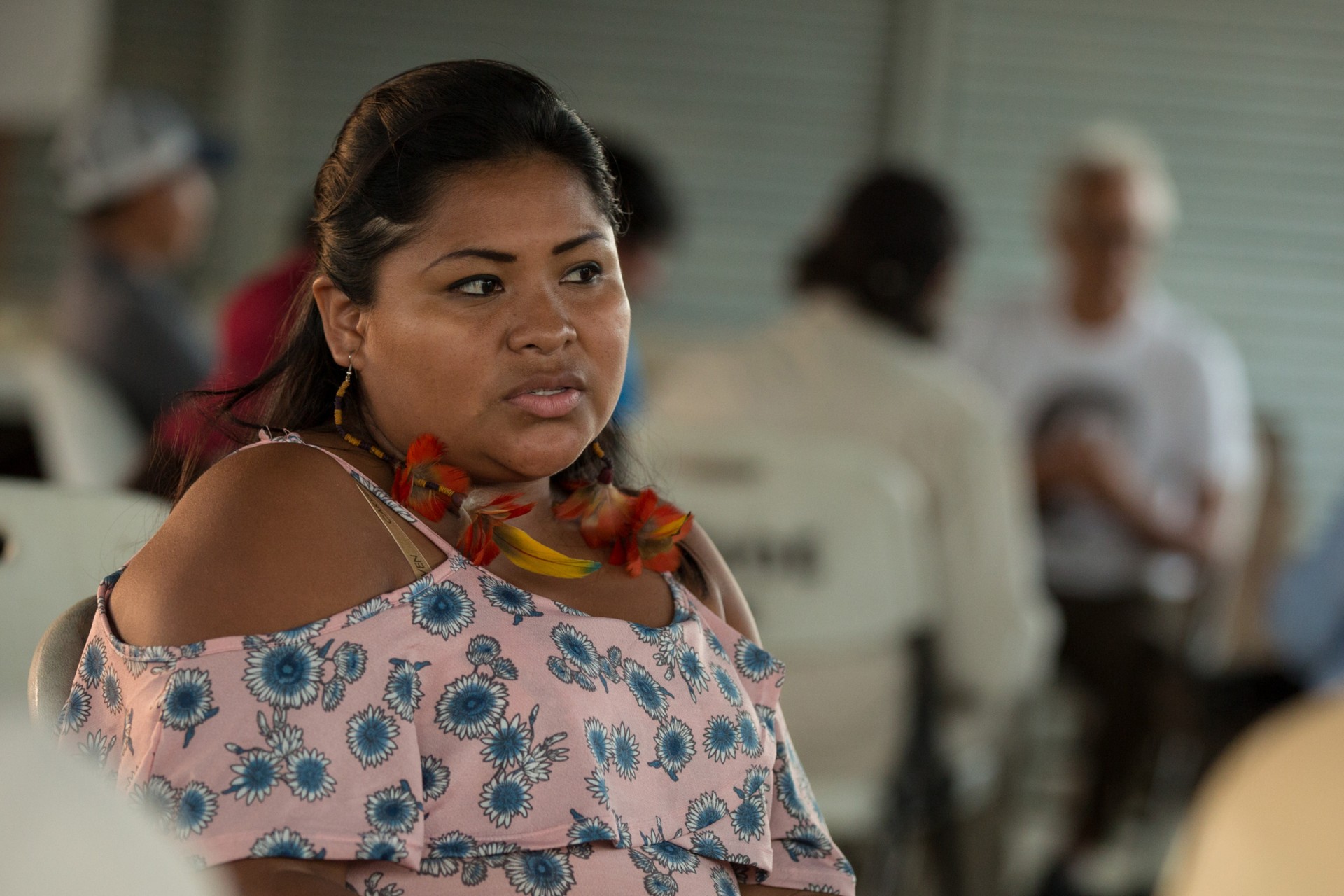 More trees, please
Today, 17 of 18 plots are still standing. It's small environmental victory with huge implications. 
The program demonstrates how decades of constant scientific research on native tree species can be successfully applied to carbon offset schemes and ecosystem restoration. The program created a research platform for dozens of students both from Panama and abroad, and has so far resulted in 14 scientific publications.
For the people of Emberá Ipetí, the program has empowered women, provided the community tools to maintain threatened traditions, and given participants enough experience to serve as technicians or advisers to neighboring communities that are starting to reforest.
"I'm happy, proud to have my big trees now," said Lidia Barrigón, while giving a tour of her plantation, which also includes fruit trees that were included in an agroforestry component of the offset program. "We've sold fruit and eaten it as a family. It's been a benefit for everyone."
Barrigón was one of the early adopters of the program and led her family's participation. "Very few people wanted to join this project at the beginning," said Barrigón, who led her family's decision to join the program. "But now the people are very interested. I don't know if another project is coming but people are saying they will participate if there is one. There's been a big change."
"My sons and daughters are children now but when they grow up there's not going to be any wood left," said Roberto Upicamo, an early supporter of the project who has now has roughly 1,200 cocobolo (Dalbergia retusa) trees on his plantation. The hardwood tree is highly valuable as timber and "areas where the species was formerly widespread are almost completely exhausted," according to the International Union for Conservation of Nature's Red List of Threatened Species, which rates the tree's wild populations as "vulnerable." Cocobolo is so rare in Panama that capturing poachers makes the news.
For the Emberá, forests are vital to tradition. Cocobolo is used for their world-famous carvings; a palm known as la chunga (Astrocaryum standleyanum) is used for woven handicrafts and building homes; other trees and plants are used for crafts, structures and traditional medicine. Healthy forests help maintain animal populations used for hunting and fishing.
"I've learned a lot about carbon sequestration, how to plant trees and measure them as they grow," he continued. "All of these are new experiences for us."