Field
Science In
Classrooms
Galeta transformed
into teacher-training
campus
Smithsonian science in Panama reaches public school classrooms around the country thanks to hundreds of teachers who participate in training courses at STRI facilities.
Betty Sánchez hopes the next field trip for her fourth- to sixth-graders is to a mangrove forest — even if this means hiking four hours from their remote schoolhouse in Panama's Ngäbe Buglé indigenous territory. Sánchez was one of some 45 teachers from around Panama who participated in a transformative two-week teacher-training course at STRI's Galeta Point Marine Laboratory.
"It's been a sensational experience," said Sánchez. "I've learned a lot." Science classes for her students, she promises, will be more dynamic, more interactive and less theoretical with the aim of helping students learn to better appreciate and conserve their natural environment.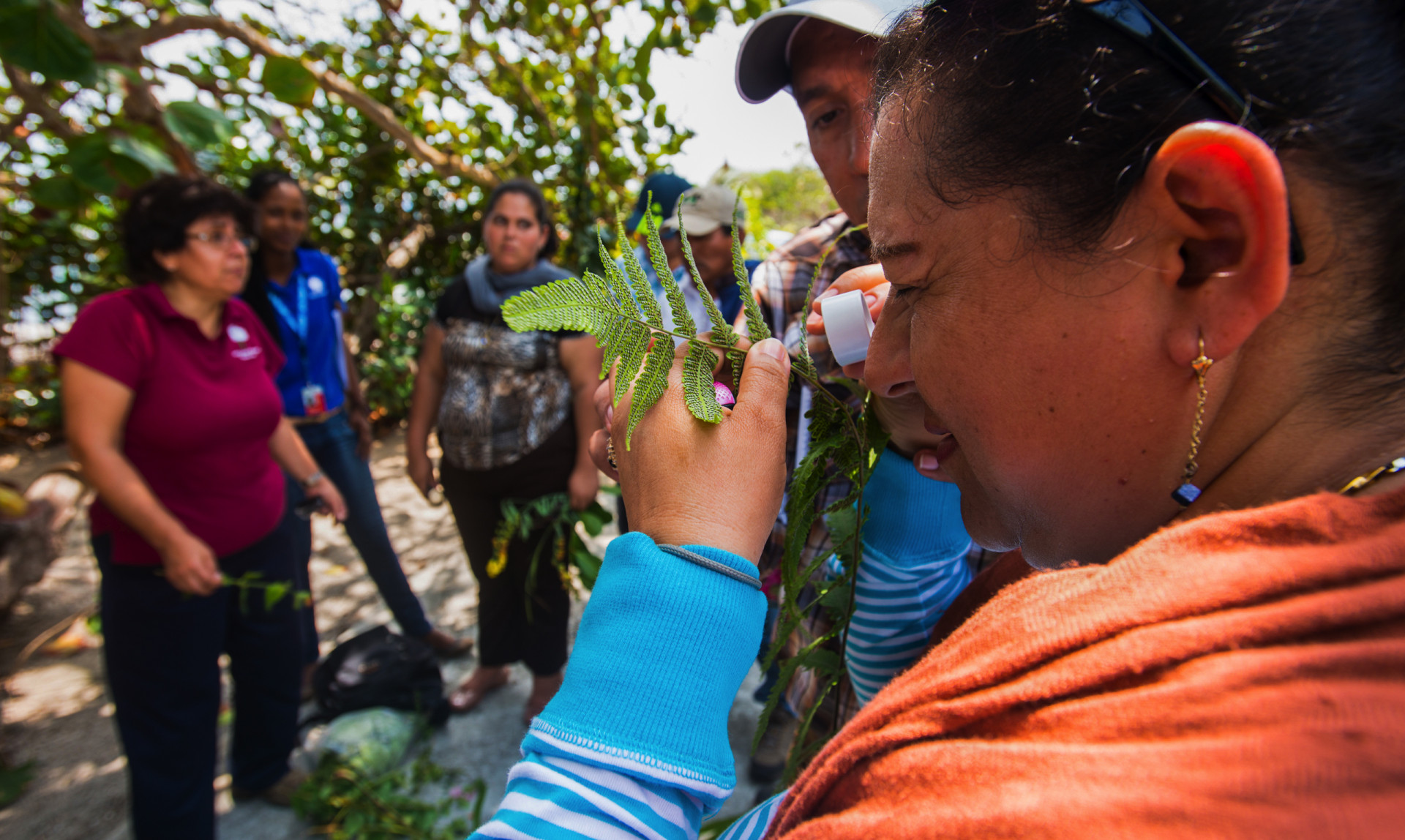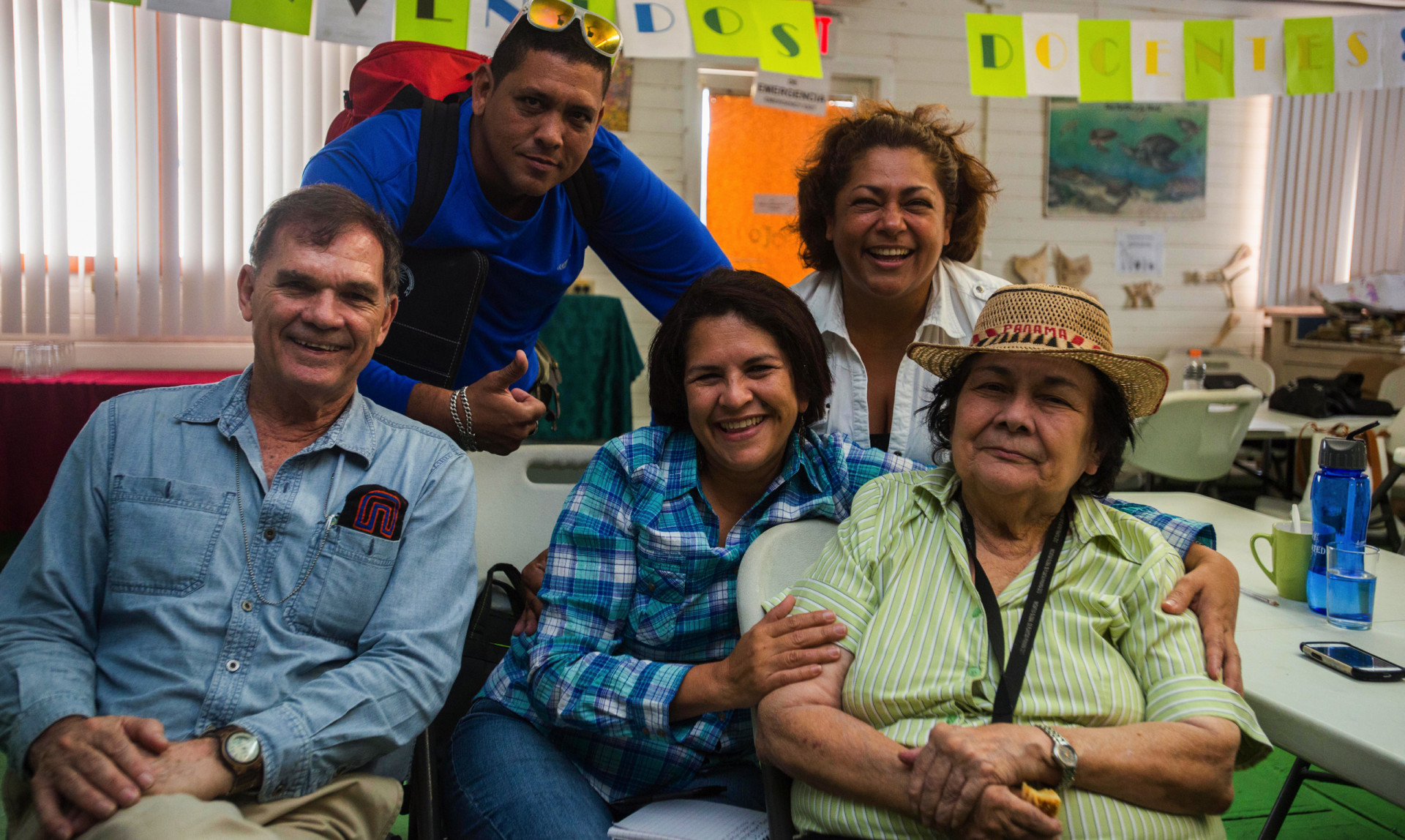 The Galeta teacher-training program began seven years ago when STRI scientist and station director Stanley Heckadon realized many students visited the station with the idea that science was "boring." Originally targeted at teachers from the port city of Colón, the course now brings together teachers from all of Panama's provinces and territories with the goal of transforming the way they teach science.
This year's course included a number of "firsts" for the teachers, including a fossil-gathering trip to Panama's Gatún formation, guided nighttime nature walks and an evening of stargazing with Panama's astronomy club, one of the course's invited participants, which also include Panama's Audubon Society.
"The results have been extraordinary," said Heckadon. The teachers leave the course with a new appreciation of natural sciences, Panama's rich biodiversity, and a slew of didactic materials aimed at making science classes more dynamic, even on a tight budget. All teachers receive follow-up evaluations by a non-STRI evaluator to gauge the impact of the course. In the majority of cases, the evaluator has found lasting change in classrooms.
The course is strongly backed by Panama's Education Ministry (MEDUCA) and is funded by the San Diego-based International Community Foundation. Essential support is provided by the Colon Free Zone (ZLC), which provides lodging to a number of female teachers at the ZLC's luxurious guesthouse. Critically, STRI scientists volunteer as course instructors and lead field trips.
Heckadon says Galeta has become a reference point for annual teacher training required by MEDUCA. "They have the minister of education overwhelmed," said Heckadon, recalling a recent conversation with the head of MEDUCA. "She says that as soon as the teachers leave the course they all want science labs in their schools."