An Orchid Beetle Discovered
New beetles highlight
orchid connection
In a remote Bolivian forest, a Smithsonian researcher discovers the first beetle species that live on orchids.
STRI staff scientist Don Windsor's search for new species of cassidine beetles has taken him across the New World tropics. The beetles typically associated with specific grasses and leaves that individual species almost exclusively consume, Windsor has recently found a surprising new plant host for cassidine — orchids.
This April, Windsor and colleagues described two new species found on orchids in Ecuador and Bolivia, Cladispa ecuadorica (Top) and C. amboroensis (Bottom). These were only the second cassidines ever associated with orchids. The first were described only last year — by Windsor and colleagues as well.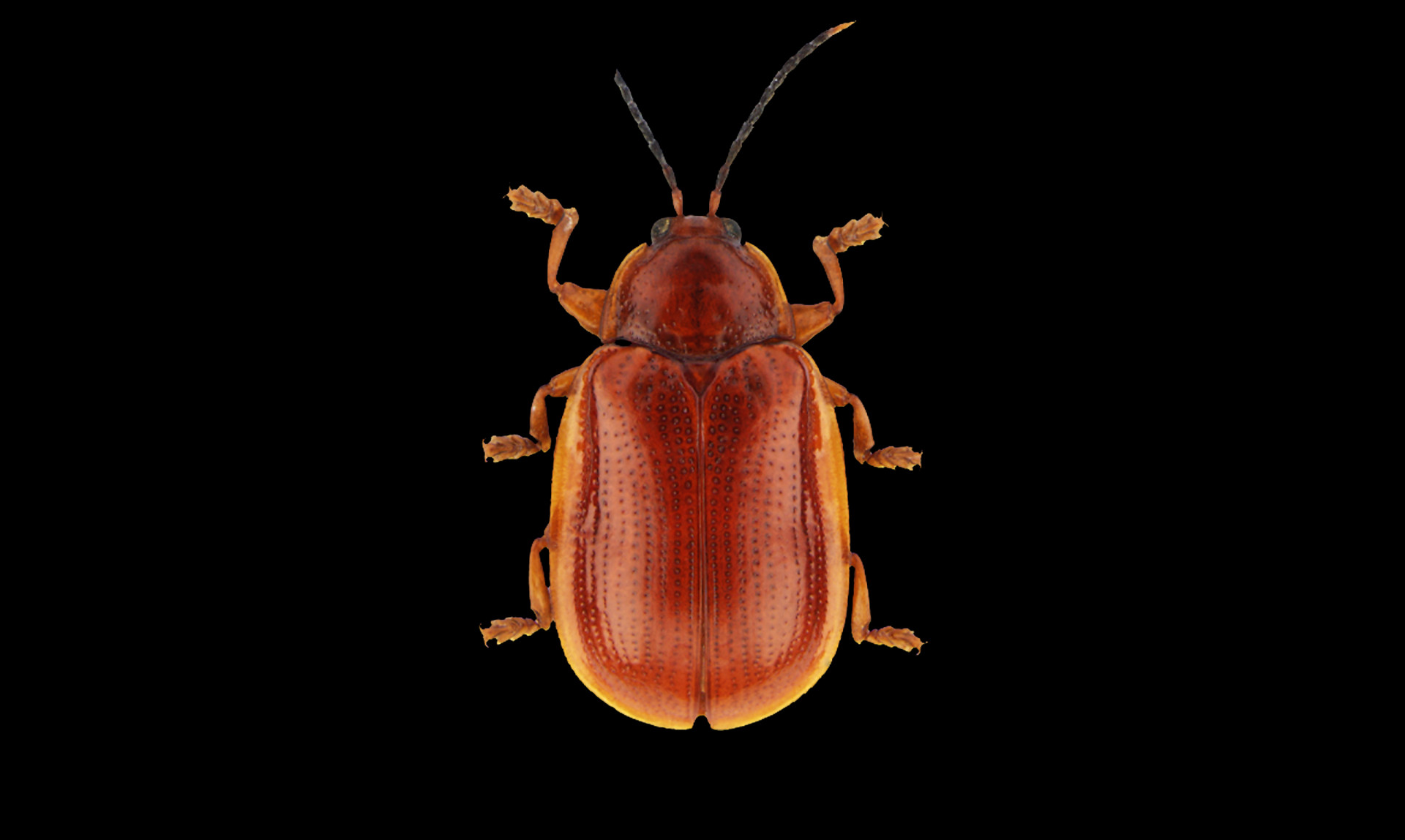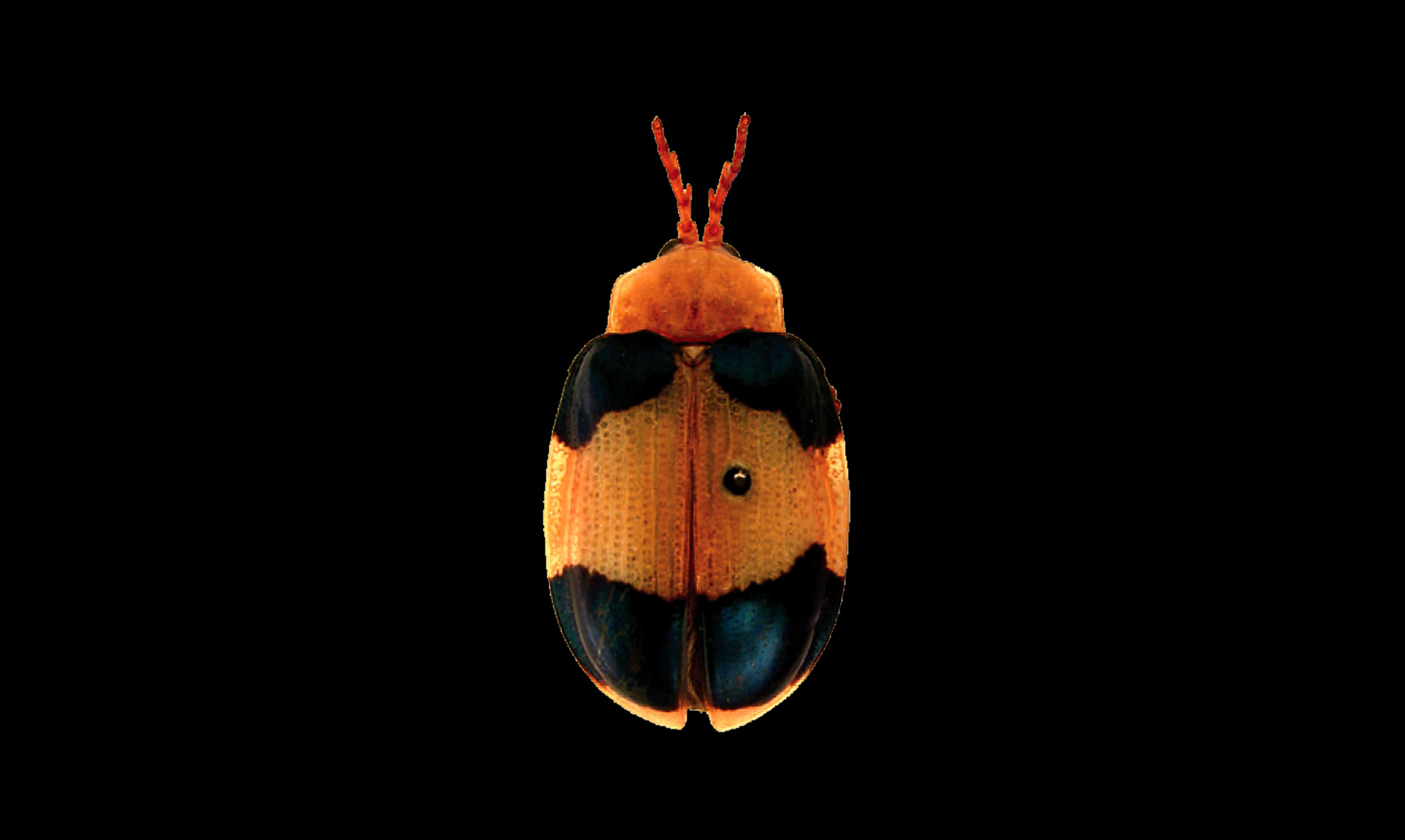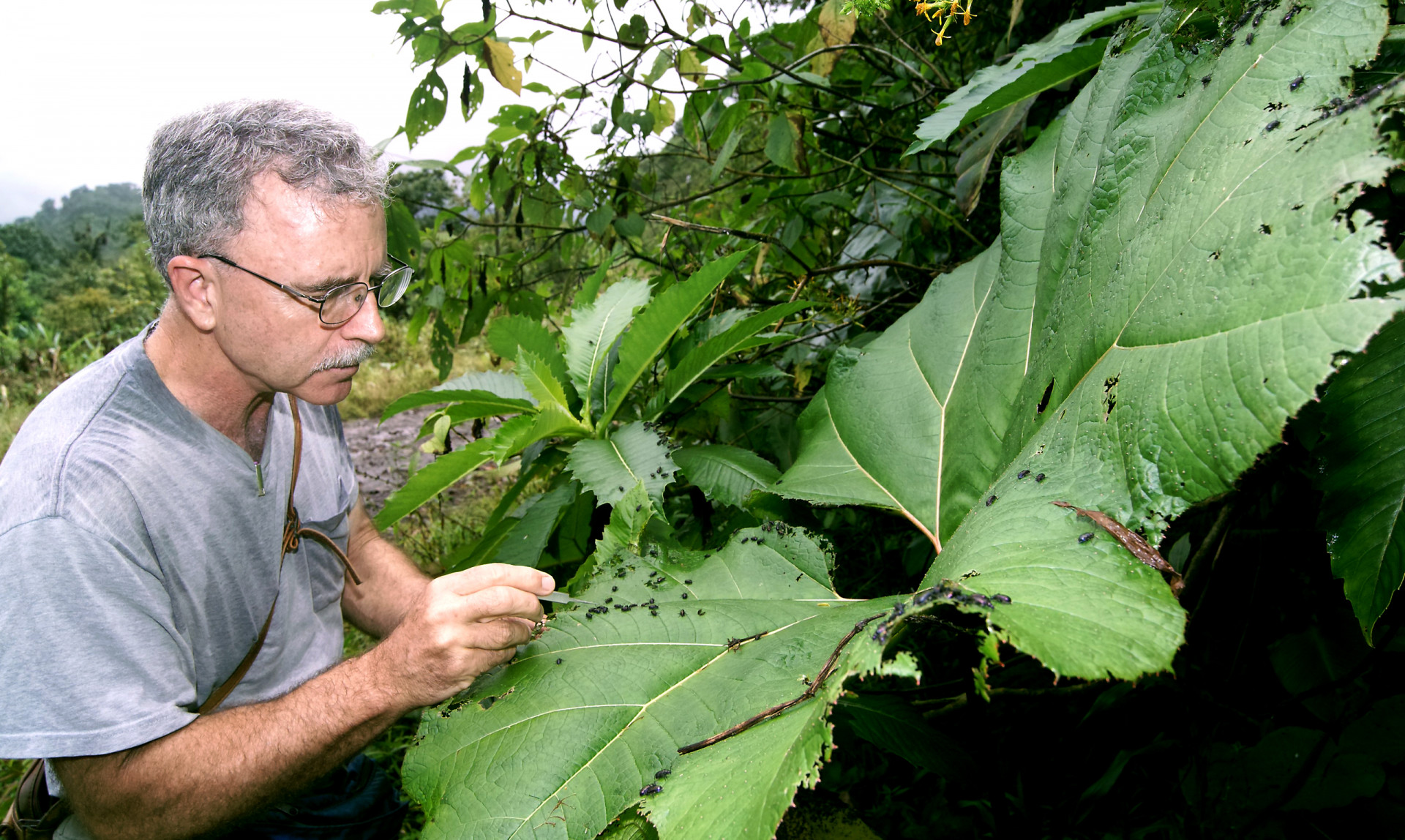 "I want to link up who these beetles are, how they are related, how they've colonized the plant world and work out the broader, deeper, evolutionary story," explains Windsor, noting how the evolution of plants and insects is likely very intertwined.
With many thousands of orchid species in the Neotropics — many of which are rare and highly sought after by collectors — Windsor may be opening a new, and urgent, frontier in beetle research.