Native
Species
Reforestation
Smithsonian releases guide to restoring tropical forests
Drawing on 30-plus years of research in the Panama Canal Watershed, Smithsonian scientist Jefferson Hall releases an illustrated publication that will improve reforestation and help successfully restore forests with 64 species of Neotropical trees.
On October 17, Jefferson Hall, the director of the Panama Canal Watershed Project, invited more than 100 reforestation practitioners to the Smithsonian Tropical Research Institute to receive free copies of the new Guide to the Growth and Early Survivorship of 64 Tree Species Native to Panama and the Neotropics.
This book compliments two previous publications that all advance the practice of managing tropical lands and will greatly improve reforestation and restoration success in degraded areas of Panama using native trees. Many of the species are economically viable hardwood alternatives to nonnative teak, pine and eucalyptus trees that are popular reforestation species in the region.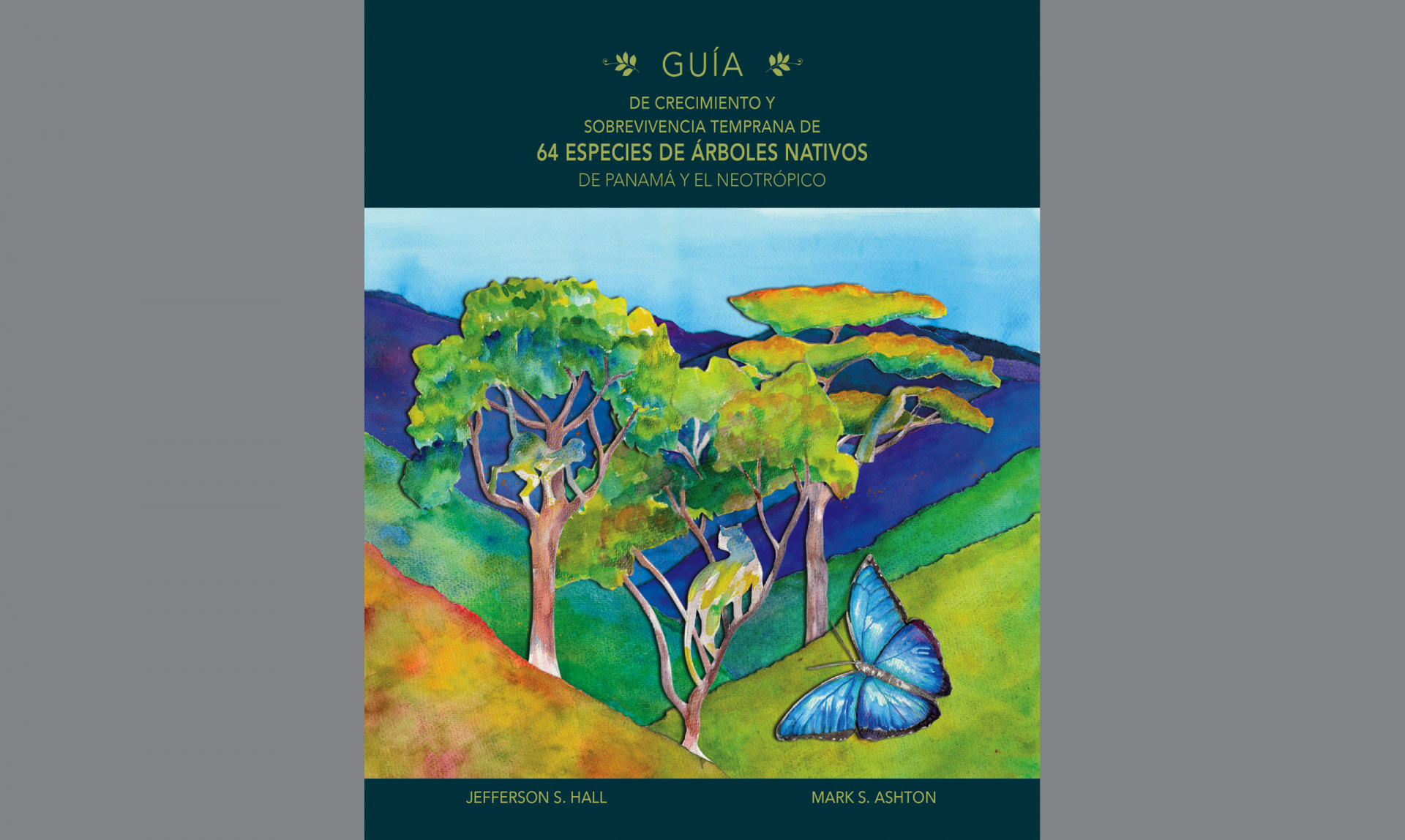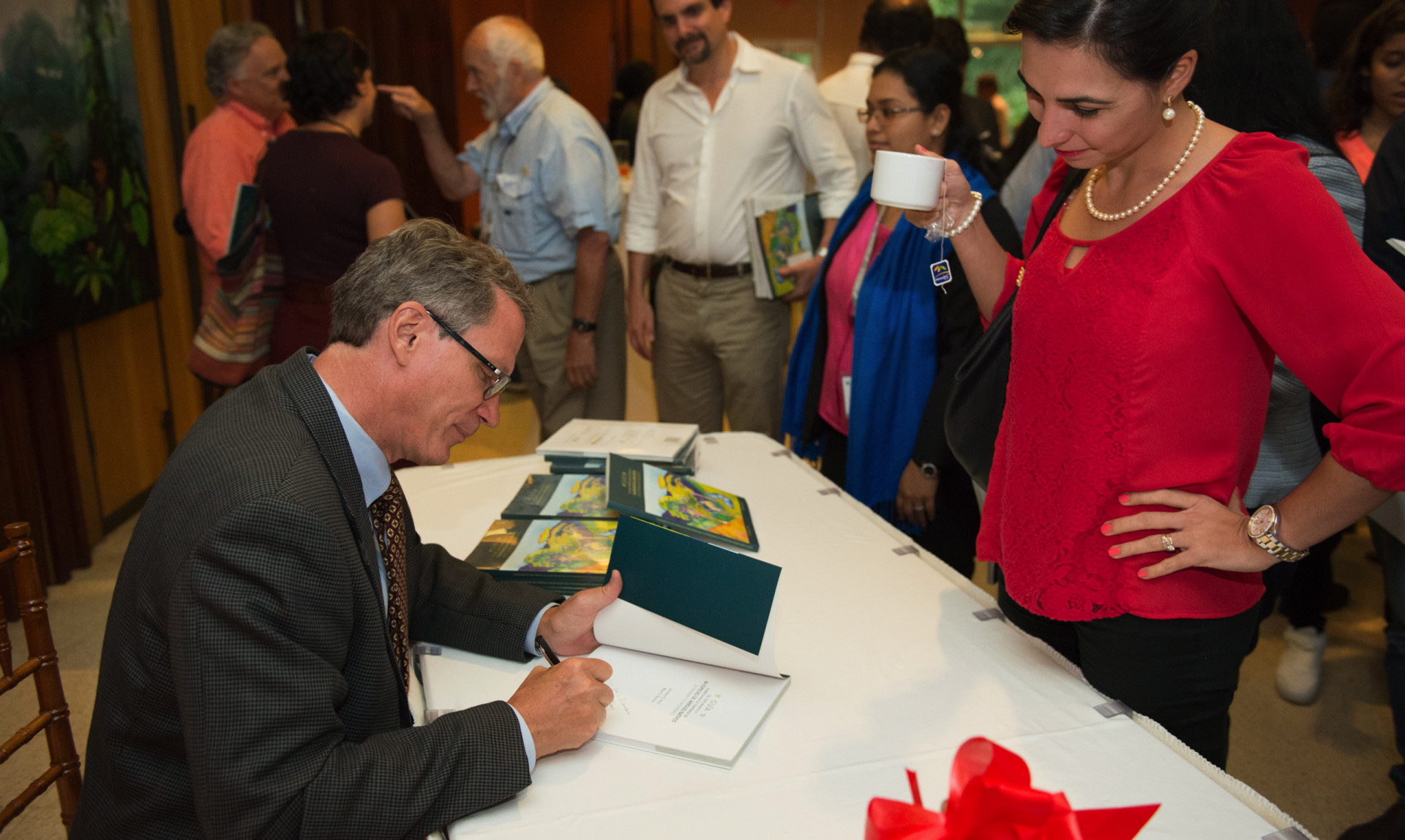 Hall highlighted a series of pages presenting particular species and specific information about where each grows, and their mortality and productivity rates when grown in different climates and in different soils.
Emilio Sempris, the Vice Minister at Panama's Ministry of the Environment, Matthew Larsen, STRI's Director, and Jorge Ventocilla, an author and environmentalist, praised the new book. Hall congratulated designer Blanca Martinez for the cover art, translator Ela Spalding, and editors Geetha Iyer and Ventocilla. The guide is available in the bookstore at the Smithsonian's Tupper complex in Ancón for $18.