| Days Visits | Hours |
| --- | --- |
| Tuesday | 7:00 am - 4:00 pm |
| Wednesday | 7:00 am - 4:00 pm |
| Friday | 7:00 am - 4:00 pm |
| Saturday - Sunday | 8:00 am - 3:00 pm |
Visitors are asked to be at the Smithsonian dock in Gamboa half an hour before departure. STRI's boats adhere to a strict schedule.
| General Admission Rates | Cost |
| --- | --- |
| Foreign adult | $125.00 |
| Foreign student | $75.00 |
| Panamanian adult | $55.00 |
| Foreign with Panamanian residency status | $55.00 |
| Local student | $30.00 |
| Panamanian retiree | $44.00 |
We accept VISA, MasterCard and American Express credit cards. 
Advanced Booking for day Visits
Due to the high demand for visits and limited capacity, we encourage you to book your visit well in advance. To make a reservation, please complete the Visitor Request Form. Once we receive your registration form, a representative from the visitor office will contact you to plan your visit.
Days Visits
A day visit includes boat transportation, a guided tour and lunch. The trip begins early in the morning, departs from Gamboa at 7:15 a.m. on weekdays and at 8 a.m. on weekends and arrives at BCI 30-45 minutes after departure. It is extremely important to be on time to catch the boat. If you miss the boat, you miss your visit.
Upon arrival, the guide will provide visitors with information concerning the natural history of the island and lead the group on a hike through the forest. The hike takes between 2.5 and 3 hours. The trails are about 2 km long and may be quite steep in places. There will be rest stops to enjoy the sights and learn more about the natural history of the island.
Following the tour, you can proceed to the dining hall for a cafeteria-style lunch (a vegetarian option is available). The boat to Gamboa departs from BCI at 3:40 pm on weekdays (4:10 pm arrival in Gamboa) and at 2:30 pm on weekends (3:15 pm arrival in Gamboa).
Group Visits
All groups, regardless of size, must reserve a visit to the BCI Research Station. Please fill out the Request Form, and we will get back to you soon regarding your request. Due to high demand, it's recommended you submit your registration form well in advance. 
What to Wear and Bring
Long pants, long-sleeved shirts, hats and comfortable shoes, hiking boots or rubber boots are recommended. Bring binoculars and plenty of water.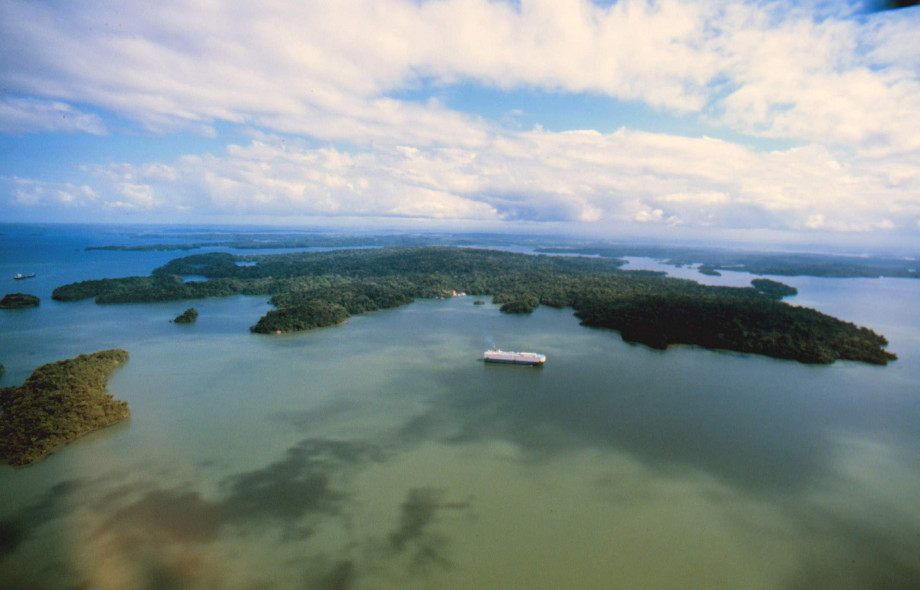 Our location
Barro Colorado is a 1,560-hectare island located in the middle of the Panama Canal. You can board one of the boats at the STRI dock, located in the town of Gamboa about one kilometer north from the Panama Canal's dredging division dock.
Amenities
Cafeteria
A cafeteria-style lunch (with vegetarian options) is served until 1 p.m. in the cafeteria. Lunch is included as part of your visit to BCI. Water, juice, coffee and tea are served with lunch.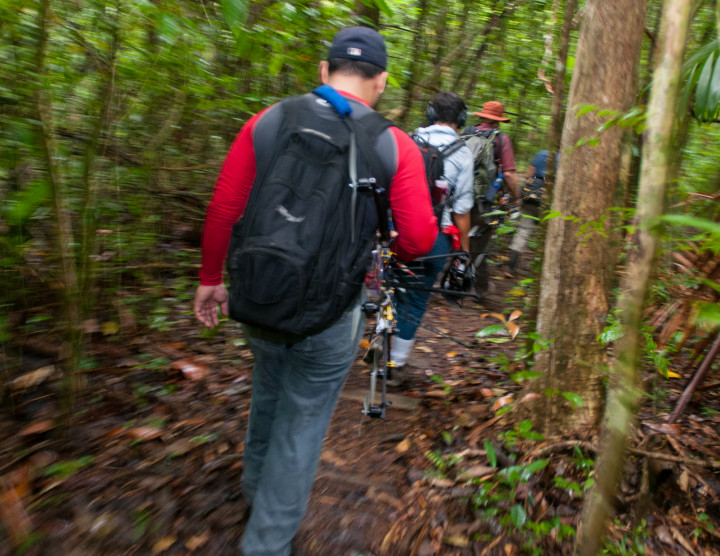 Storage
There are lockers for storing items you do not wish to take with you on your forest walk.
Contact Us
Office hours
Mon - Friday 8:00 a.m. to 1:00 p.m. 

The office is closed during weekends and Panamanian holidays.