STRI special events,
December 2022
In the face of catastrophe, Conferences of Parties strategize (COP27, COP15, CITES), Farewell Mireya Correa and Tony Coates, Kudos to Jaramillo and Spears labs, charting the future of microbiology research, Sanjur in the public eye and more outreach news.
Josh on an International Mission to Fund Conservation Science in the Tropics
Director Josh Tewksbury joined Ellen Stofan (Smithsonian Undersecretary for Science), Kirk Johnson (Director, National Museum of Natural History) and Aviva Rosenthal (Director, Office of International Relations) to represent the Smithsonian at COP27, the United Nations Conference on Climate Change held from Nov. 6-18 in Egypt—considered by some to be a last chance to coordinate international action to avert a climate disaster.
Josh's focus is on strengthening connectivity between nations and scientific partners in the marine corridor spanning the Tropical Eastern Pacific Waters of Panama, Costa Rica, Ecuador, and Colombia (CMAR). He facilitated a panel of young ocean scientists, tweeting "There is a critical need to support and empower next generation ocean leaders in the Eastern Tropical Pacific and beyond." Later, he joined ocean leaders from around the world at the Ocean x Climate Summit and sat on a panel about financing ocean science to support ocean conservation. Panama will host the 2023 Our Ocean Conference—intended to strengthen commitments among nations to protect our shared oceans in March.
At COP27 the Smithsonian hosted a reception at the Resilience Hub: Building Inclusive and Resilient Economies: how nature-based and finance solutions can inspire collective impact.
At the end of the week, Josh flew to the Bloomberg New Economy Summit in Singapore, where STRI advisory board member Melanie Chew sparked some interesting discussions about new collaborations by brokering academic and philanthropic engagements for Josh, Phil Recchio, associate director of advancement and partnerships, and Stuart Davies, ForestGEO director. 
Finally, Josh attended the United Nations Biodiversity Conference (COP15) in Montreal, for conversations with Peter Houlihan and the XPRIZE Rainforest team, and more. Former STRI Deputy Director Cristian Samper, now Managing Director of the Bezos Earth Fund, Tweeted: "My holiday present: a global deal for nature. It includes an agreement to conserve 30% of the planet and restore 30% degraded areas, as well as $30 billion/yr by 2030 to support implementation of the new global biodiversity framework. Let's get to work! #COP15."
CITES in Panama
Also leading up to COP15 in Montreal, 2,500 parties to the Convention on International Trade in Endangered Species of Wild Fauna and Flora (CITES) met in Panama for the "World Wildlife Conference," and reached a record-breaking 365 decisions covering more than 500 species. More than a million species are currently threatened with extinction and world population, which topped 8 billion on November 15, will need more food, and more resources.
CITES Secretary-General, Ivonne Higuero said in the CITES news, "I end with a note on how proud and honored I am to have organized CoP19 in my home country, how grateful I am to the Government of Panama for their wonderful and generous hosting of the meeting, and both proud and grateful I am for my amazing team, the DREAM team!"
From STRI Admin, Josh Tewksbury (Director), Oris Sanjur (Deputy Director), Juan Mate (Manager of Scientific Affairs), Xenia Saavedra (Associate director for science administration), Linette Dutari (Associate director for communications and public programs), Rodrigo Ramírez-Blásquez (Associate director for legal and external affairs) and Ricardo De Ycaza (Science and conservation coordinator) participated in various CITES meetings in Panama, and/or hosted the French and US delegations at Tupper and Barro Colorado Island. Ricardo Moreno, research associate, participated in discussions to save endangered big cats.
Saving Sharks and Rays
In preparation for CITES in Panama, Jorge Morales, research assistant in Hector Guzmán's lab, participated in a workshop to identify important areas for sharks and rays with Yehudi Rodriguez (UMIP) and Angel Vega (University of Panama), with Peter Kyne (Charles Darwin University) joined the first workshop for Important Areas for Sharks and Rays (ISRA) in Bogotá, Colombia.
Representatives of all the countries from Mexico to Chile, gathered to identify vital areas for sharks and rays in the central and South American regions of the Pacific. A group of shark specialists from the commission for species survival of the IUCN (International Union for Conservation of Nature), whose president is Rima Jabado.
Photo credit: IUCN SSC Shark Specialist Group
The STRI Community Mourns the Loss of former staff scientists Tony Coates and Mireya Correa
Geologist Tony Coates confirmed the date when North and South America were connected at about 3 million years ago. We remember Tony not only as a skilled field geologist, but as a friend and storyteller, who captured the imagination of scientists and non-scientists alike with his ability to spin a tale. We say goodbye with our web article: Gallant Storyteller.
After more than half a century devoted to her scientific and teaching work, Professor Mireya Correa left behind an extensive legacy in Panamanian botany.  She founded and directed the University's herbarium, which today maintains more than 130,000 specimens, the largest reference collection in the country.  We say goodbye with our web story: A Pioneer.
Secretary's Research Prize to Carlos Jaramillo and Erin Spear labs and collaborators
Each year, the Smithsonian Congress of Scholars works with Smithsonian Secretary Lonnie Bunch to choose the recipients of the Secretary's Research Prizes, which recognize and promote excellence in scholarship across the Smithsonian. These pan-institutional awards reflect the diversity of research disciplines at the Smithsonian.
Carlos Jaramillo, Dayenari Caballero-Rodríguez, Fabiany Herrera, Scott Wing, Camila Martínez and Conrad Labandeira were selected for an award for their work "Extinction at the end-Cretaceous and the origin of modern Neotropical Rainforests."
Erin Spear received honors for her article: "Host-generalist fungal pathogens of seedlings may maintain forest diversity via host-specific impacts and differential susceptibility among tree species."
Each recipient took home $2000 towards future research.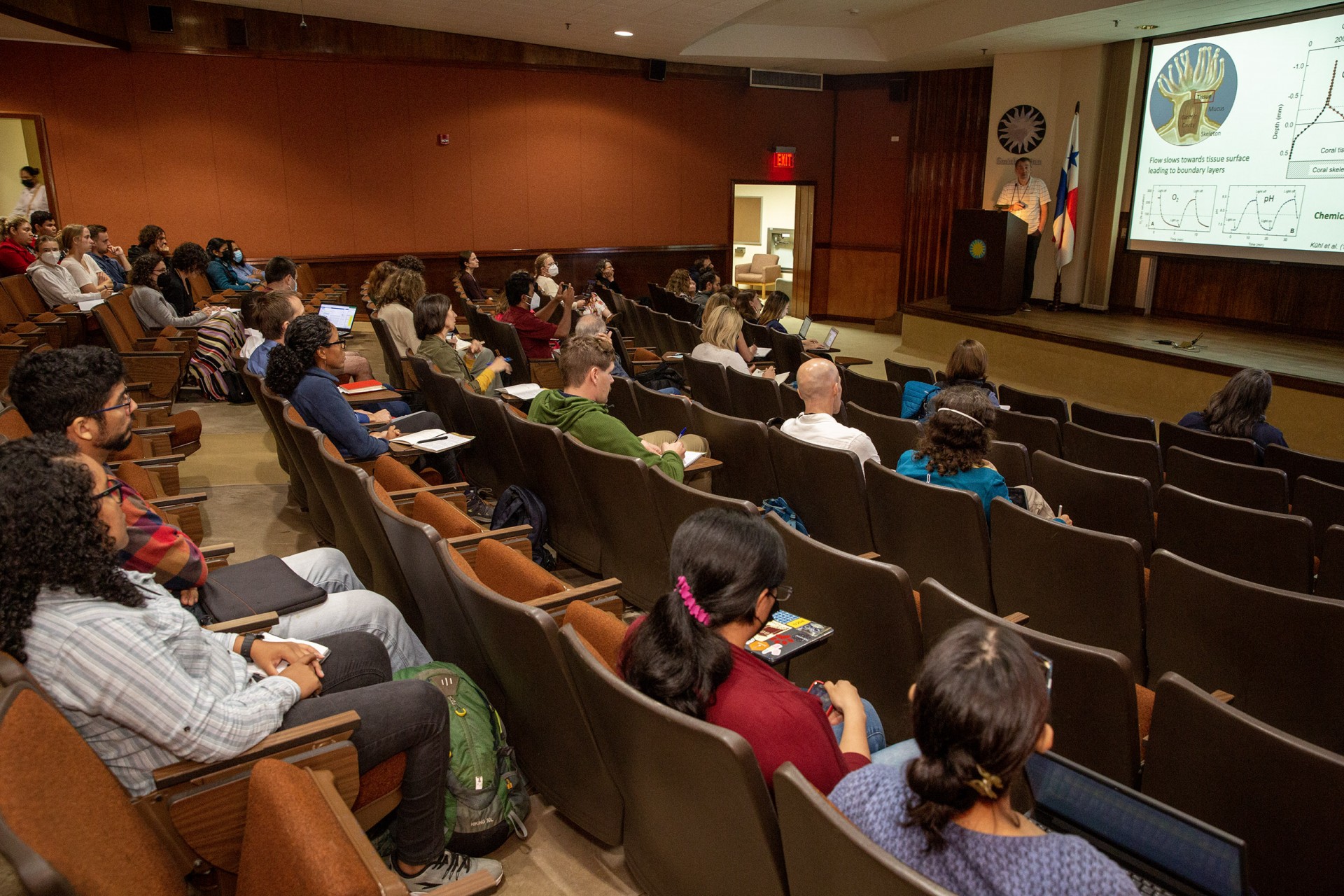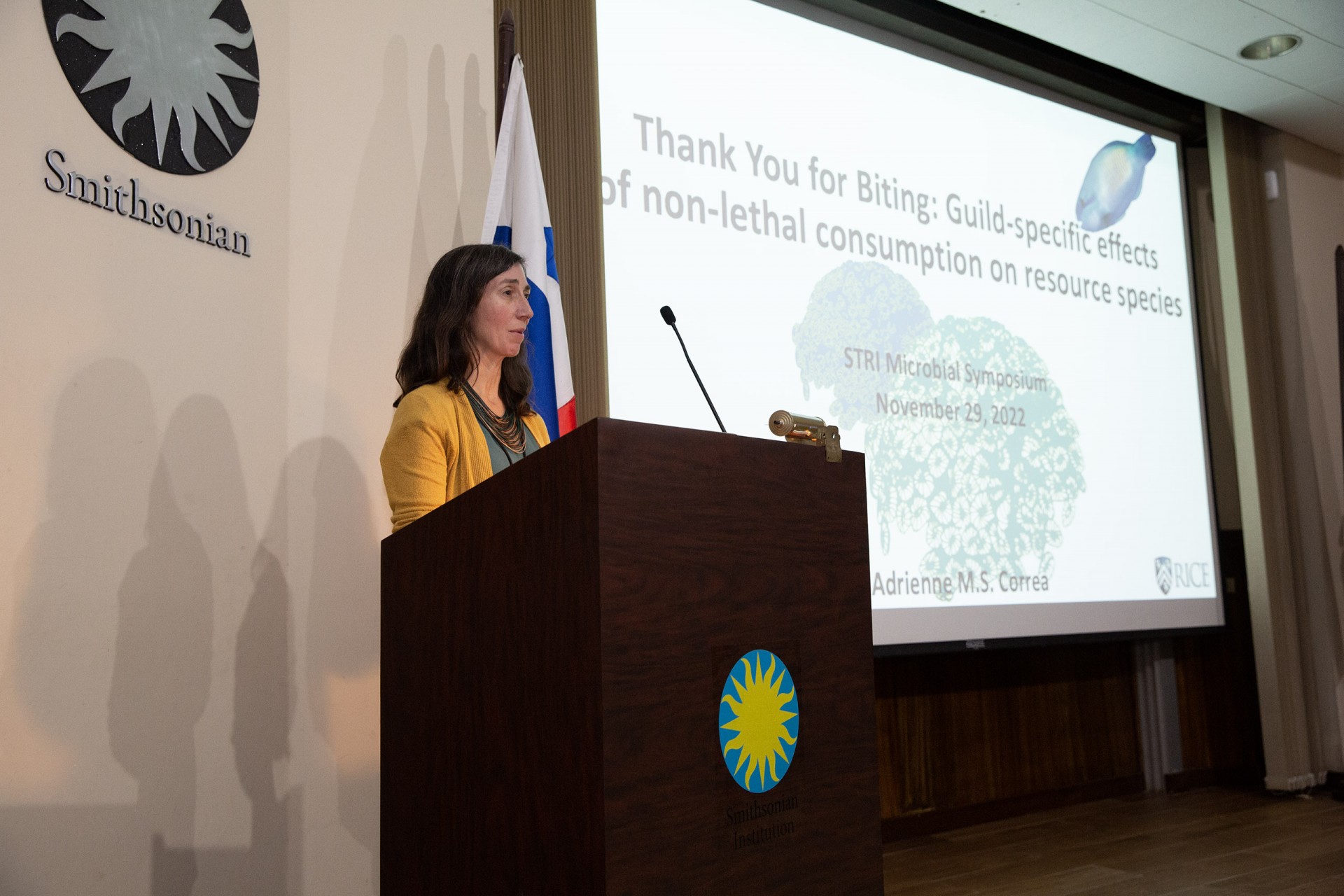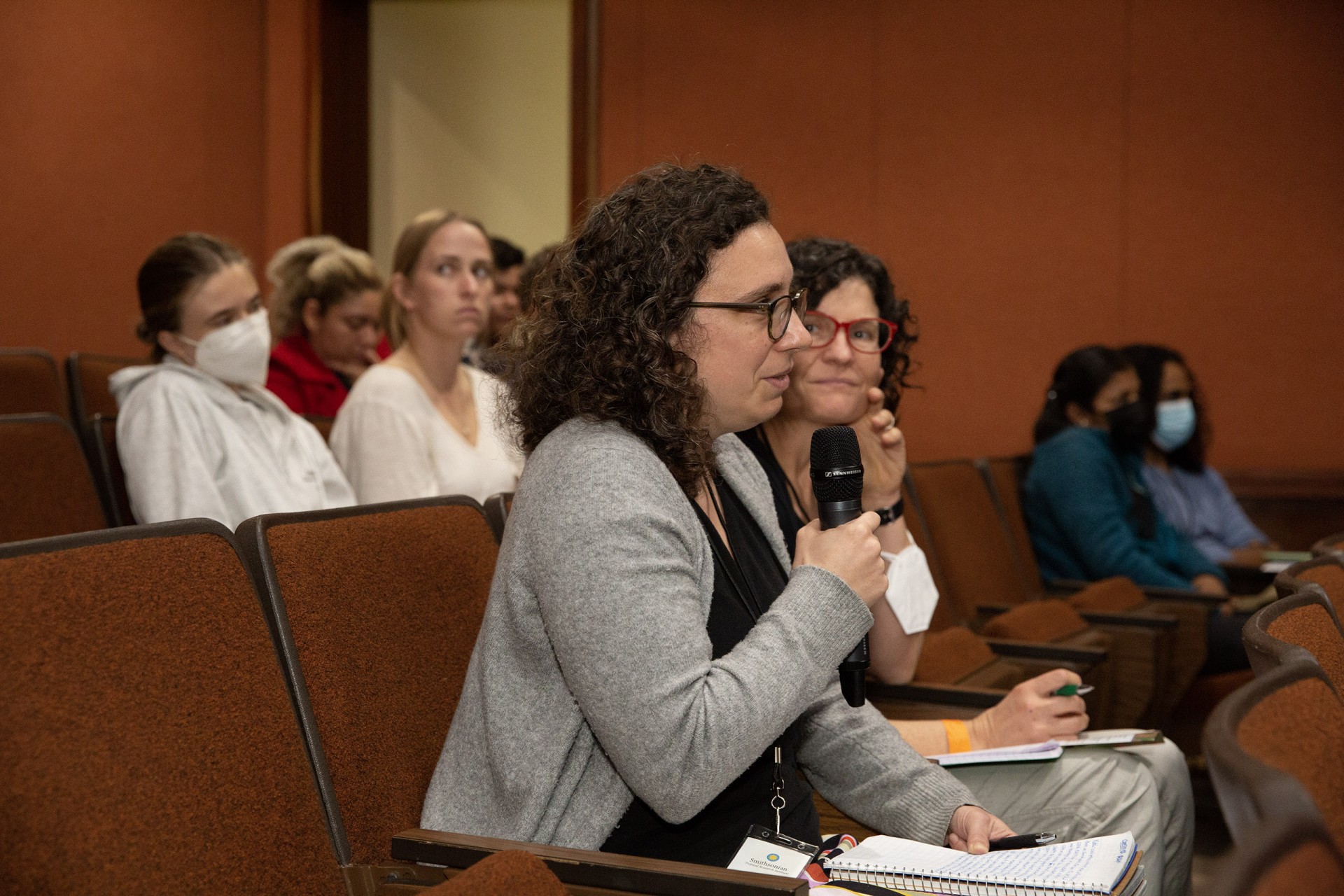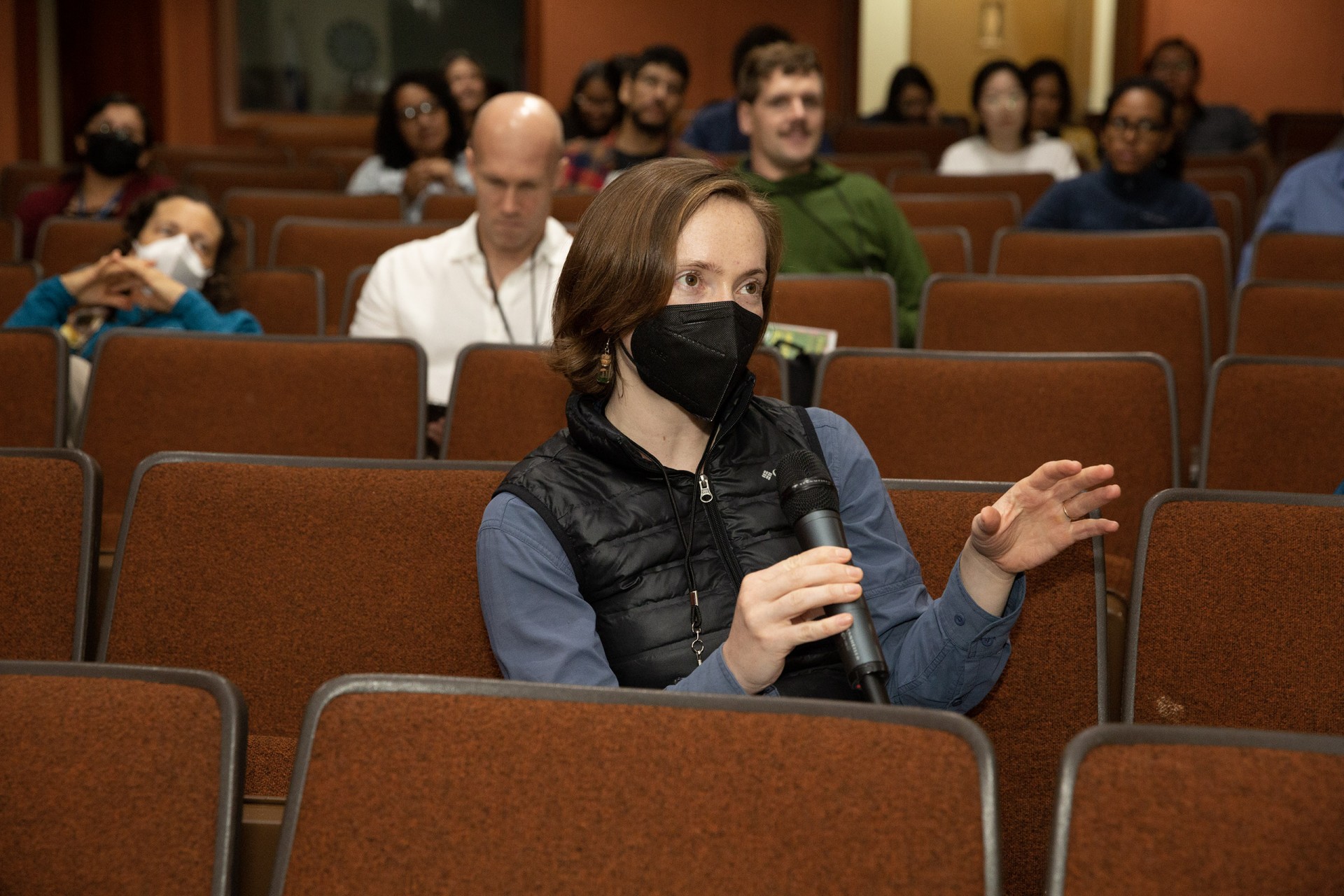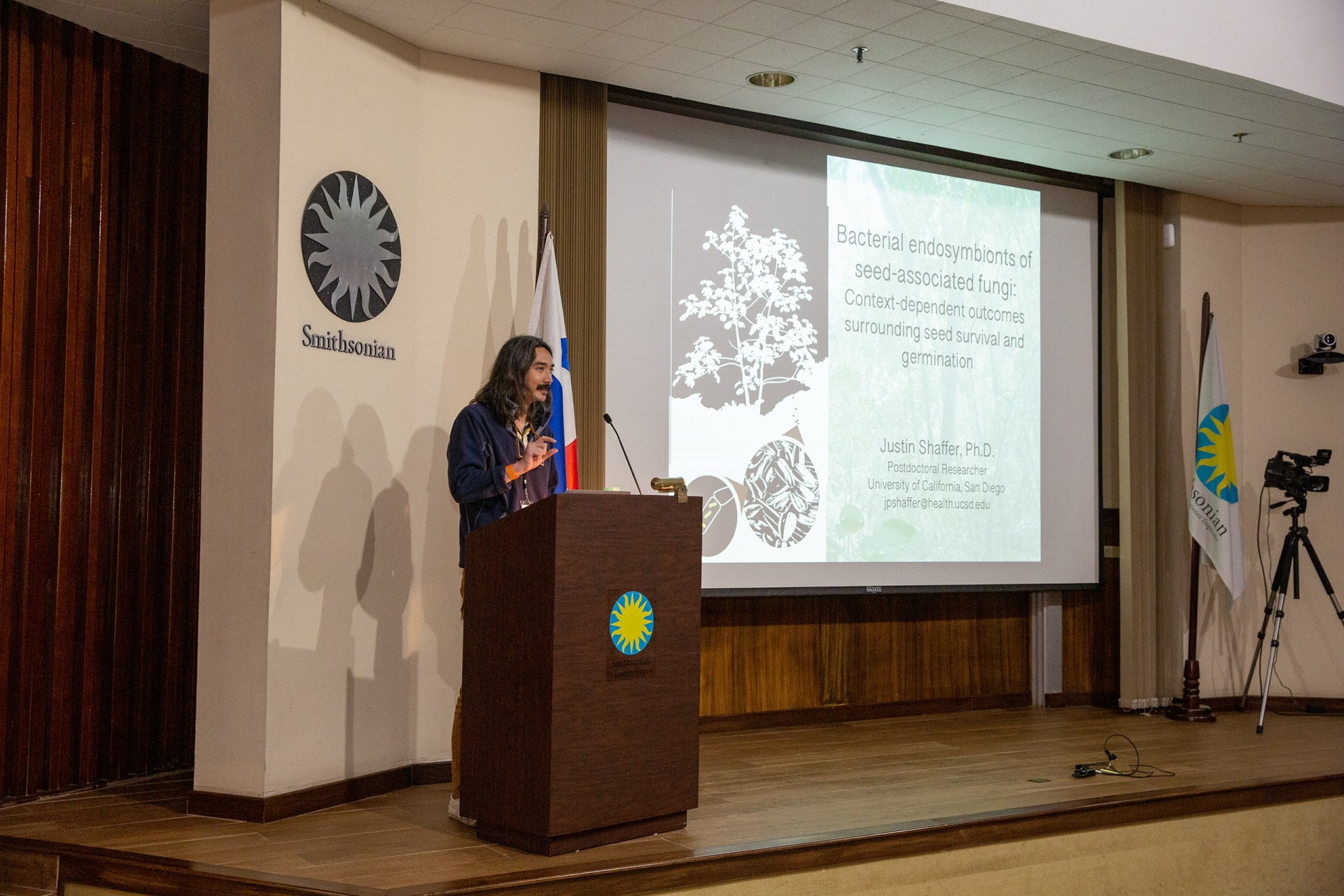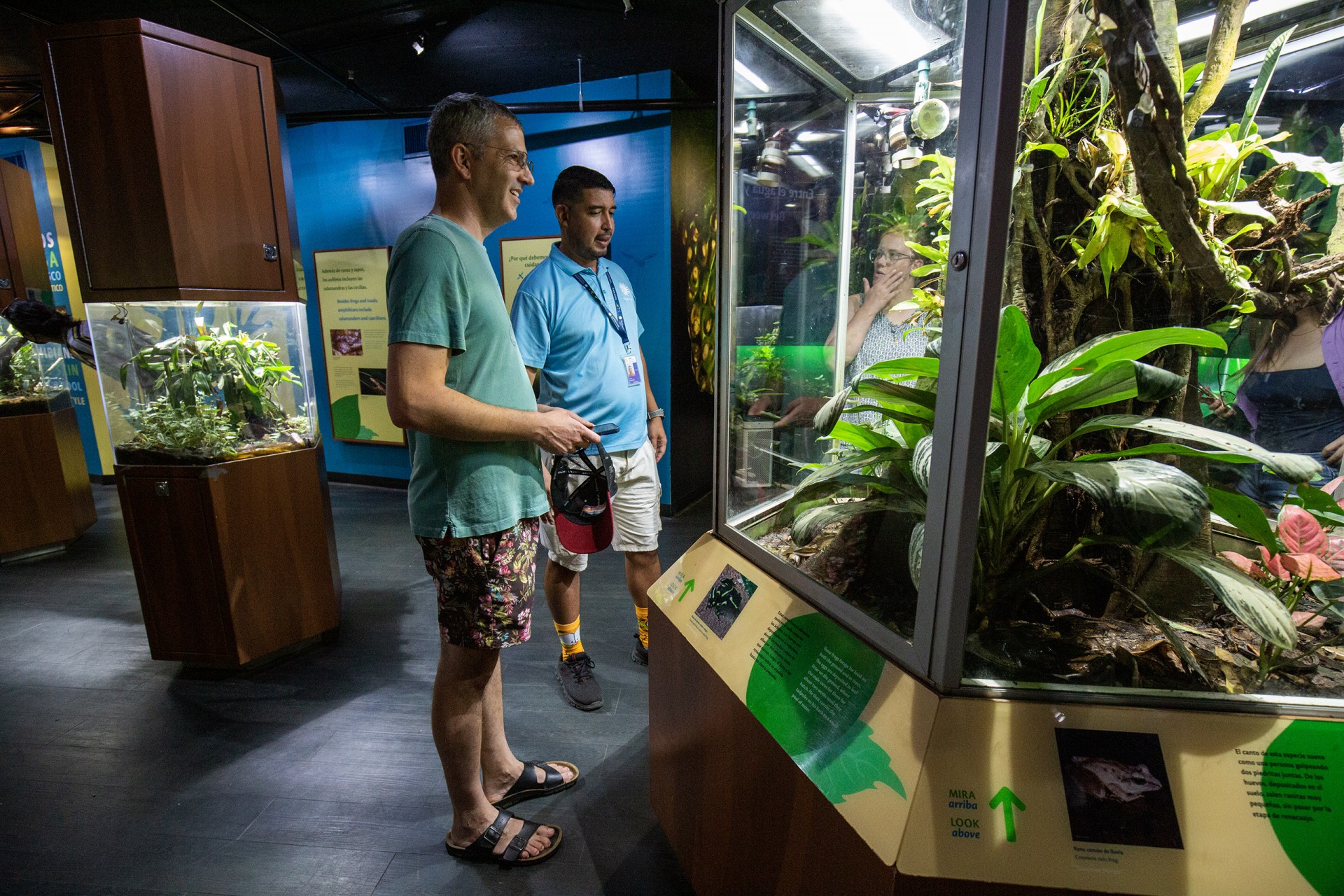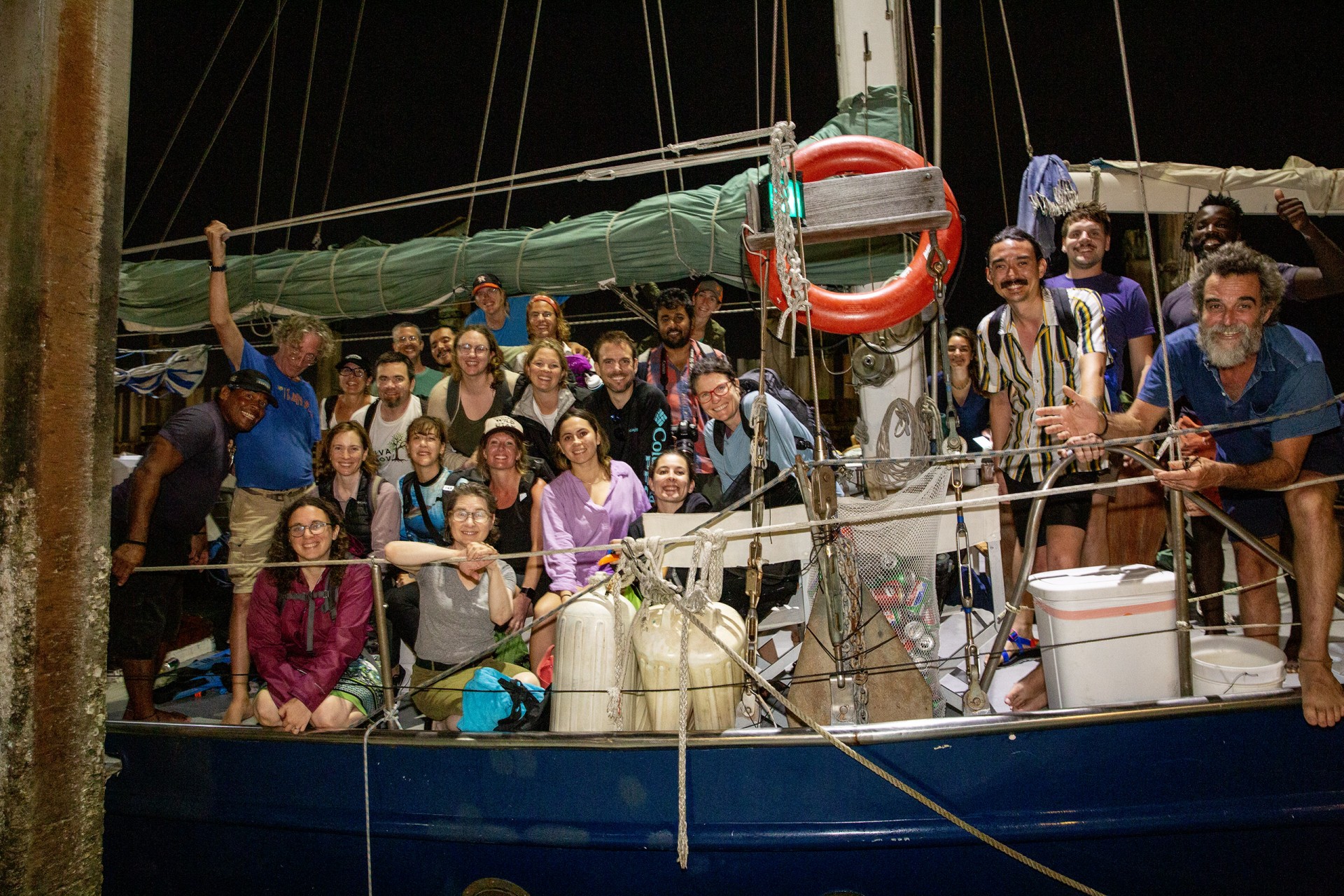 Microbial Ecology Symposium
STRI staff scientists Erin Spear & Matthieu Leray organized the symposium "Frontiers in Tropical Marine and Terrestrial Microbial Ecology," hosting presentations by 14 visiting researchers, each describing context-dependent host-microbe interactions in terrestrial or marine environments and went on to visit STRI facilities and discuss collaborative research proposals. 
Smithsonian Under Secretary for Education Visits
Monique Chism, Smithsonian's Under Secretary for Education visited STRI for meetings at public program sites including Punta Culebra Nature Center and Barro Colorado Island. She also met with researchers in Gamboa; with Maria Heller, director for science education at Panama's Secretariat for Science, Technology and Innovation (Senacyt); and with Ana E. González, director of the Museo del Canal Interoceanico, a Smithsonian affiliate museum.
Oris Sanjur in the Public Eye
STRI Deputy Director Oris Sanjur spoke at the Chicago Club, hosted by Smithsonian National Board member Donna Zarcone and Regional Council Member, Sara Sirotzky. 
Image courtesy of Kate Davies
During Panama's Independence Day celebrations, Oris received honors from the mayor of her home town, who appointed her Flag Bearer, Speaker and Meritorious Daughter of the District of Bugaba.
Photo courtesy of the Alcaldía de Bugaba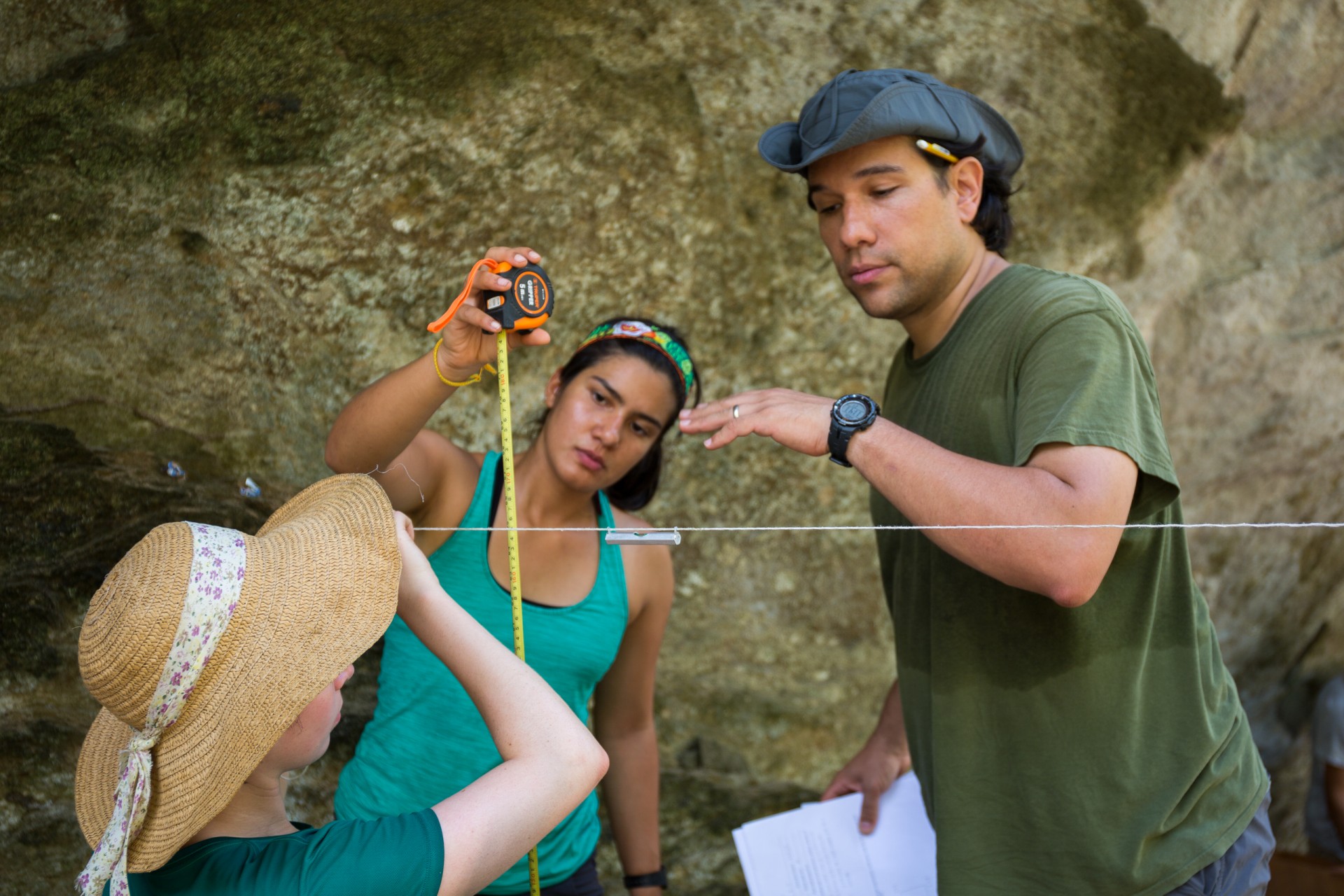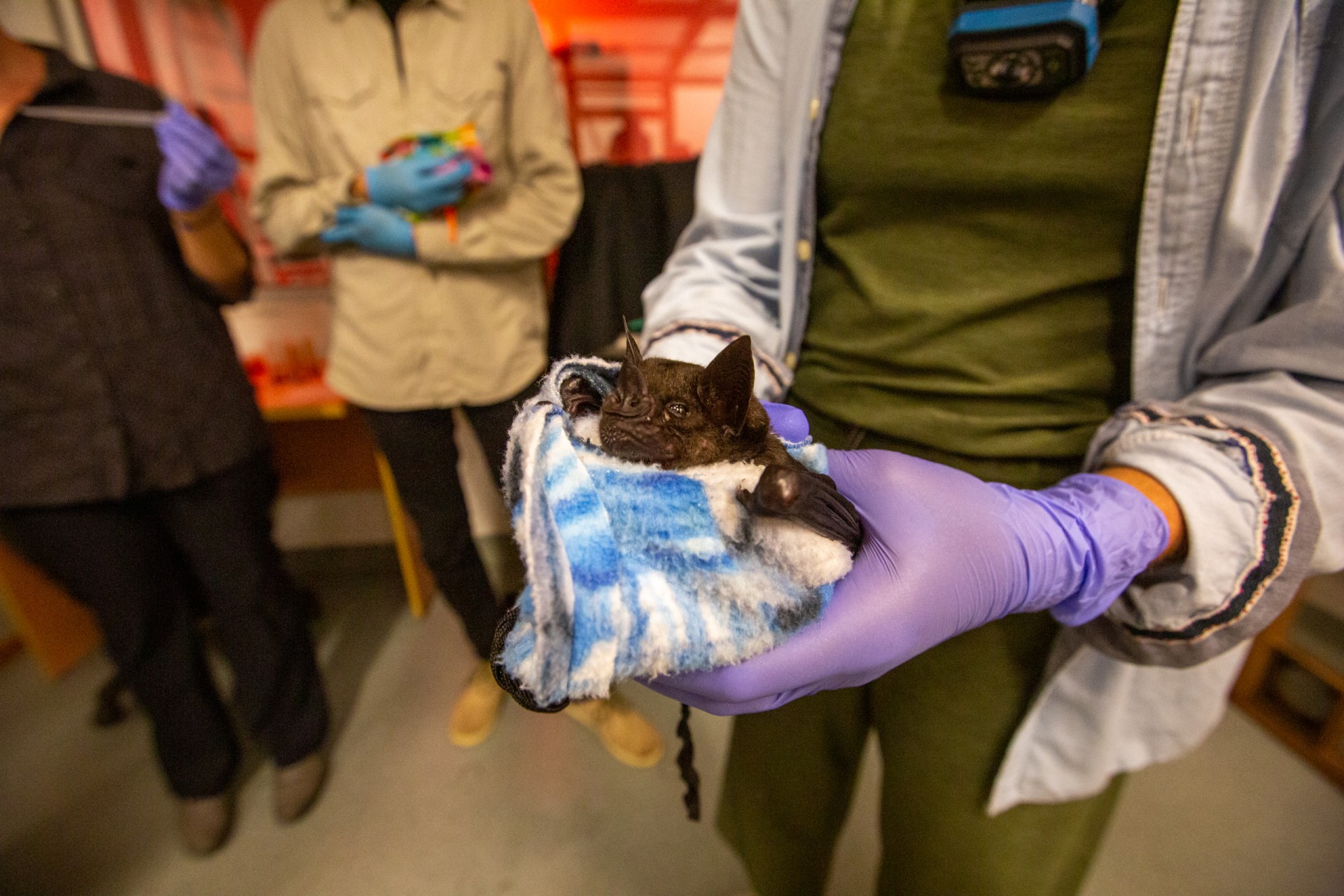 Public events
Last month's Deep Dive webinar featured STRI research associate Tomas Mendizabal who presented the most recent historical and archaeological data on the Panama's transisthmian roads.
STRI staff scientist Stanley Heckadon presented his book El Hombre que Hablaba con las Piedras, (The Man Who Talked With the Stones) about geologist Robert Stewart, at the Panama Canal library.
Punta Culebra Nature Center guide Álvaro González gave a talk about the history of the Smithsonian in Panama.
The Smithsonian bat lab resumed monthly bat nights in Gamboa, where the public is invited to learn more about these fascinating mammals.