Note: The Smithsonian Tropical Research Institute is now open for research. Our facilities are available with capacity limitations to support the effort to contain the spread of COVID-19. All scientific visitors will need to register through the Visitor Services Office (VSO) before planning travel.
If you are an academic or scientific program partner interested in resuming courses or field trips to a STRI facility, please submit your request via the VSO. We are working with our partners to ensure that courses and field trips to STRI facilities can resume safely.
General public visits to the Punta Galeta Marine Laboratory and the Bocas del Toro Research Station will resume at a future date. Please continue to check this website for further updates.
| Type of Visitor | Days open | Hours |
| --- | --- | --- |
| General Public | Thursday-Friday | 3:00 pm - 5:00 pm |
| School Groups | By reservation |   |
Accessibility
Most of the buildings at the research station are wheelchair accessible but not all paths between the buildings are.
Policies
Please read our brief list of policies before visiting the station.
Safety and Security
Please take a look at our essential safety and security information.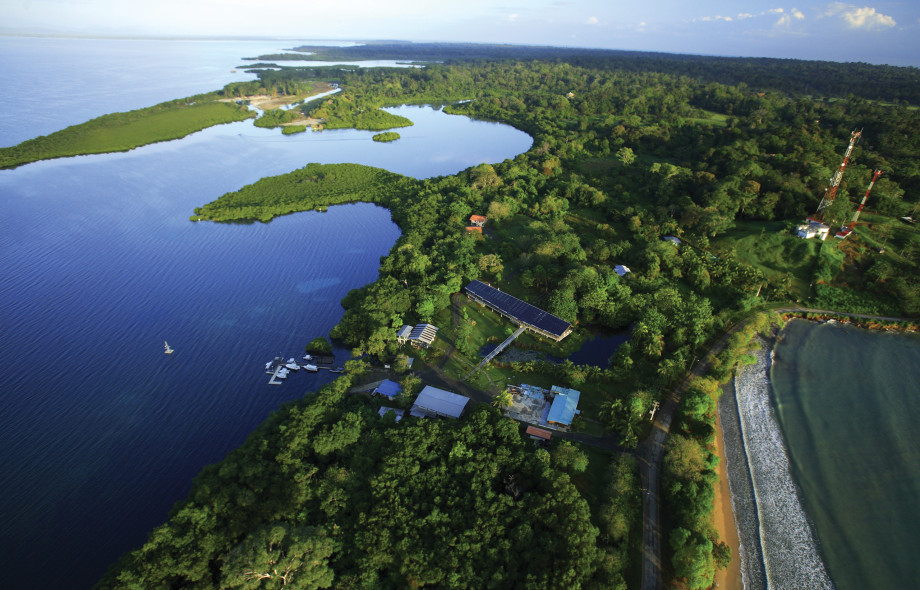 Our location
The station is located just outside of Bocas Town on Isla Colón, in the western Panamanian province of Bocas Del Toro. The station is on the island's narrow isthmus, 2.4 km from the airport.