Lisina Hoch's generosity
spanned decades
Quietly behind the scenes, the Hoch family funds pioneering research in the rainforest canopy, exploration of both the Caribbean and the Pacific and the development of an "ecological village" in Gamboa. We mourn the passing of Lisina Hoch, family matriarch and visionary STRI supporter and remember her many family trips to Panama.
STRI Director Matthew Larsen is saddened to inform the STRI community of the passing of devoted friend Lisina M. Hoch on February 15.  Larsen noted, "I always found Lisina to be gracious, warm, and fully engaged with progress and plans at STRI; she was a wonderful supporter of our mission." Lisina began her association with STRI along with her husband Frank Hoch, who was a member of the Smithsonian National Board and first visited STRI in the early 1990's.  Famously, the Hochs rallied fellow members of the National Board to pitch-in funding for STRI to purchase the first Canopy Crane, matching support from UNEP and opening a new frontier for science – the forest canopy. 
Over the subsequent decades of their association with STRI, the Hochs often bridged the gap—providing pivotal financial leverage that made so much of STRI's growth possible.  The Hochs were among the first to understand STRI's innate potential for studying the ecology and evolution of life in the Caribbean and Pacific, and supported marine fellowships for bi-coastal research plus key investments in the Bocas del Toro Laboratory, new dorm and dining hall.  According to Bocas Station Director Rachel Collin, "Lisina's early, wholehearted support for STRI's vision for the Bocas Research Station was vital to making it the vibrant research center it is today.  Her regular visits, allowing her to see our plans unfold, were always a pleasure for me. She will be sorely missed."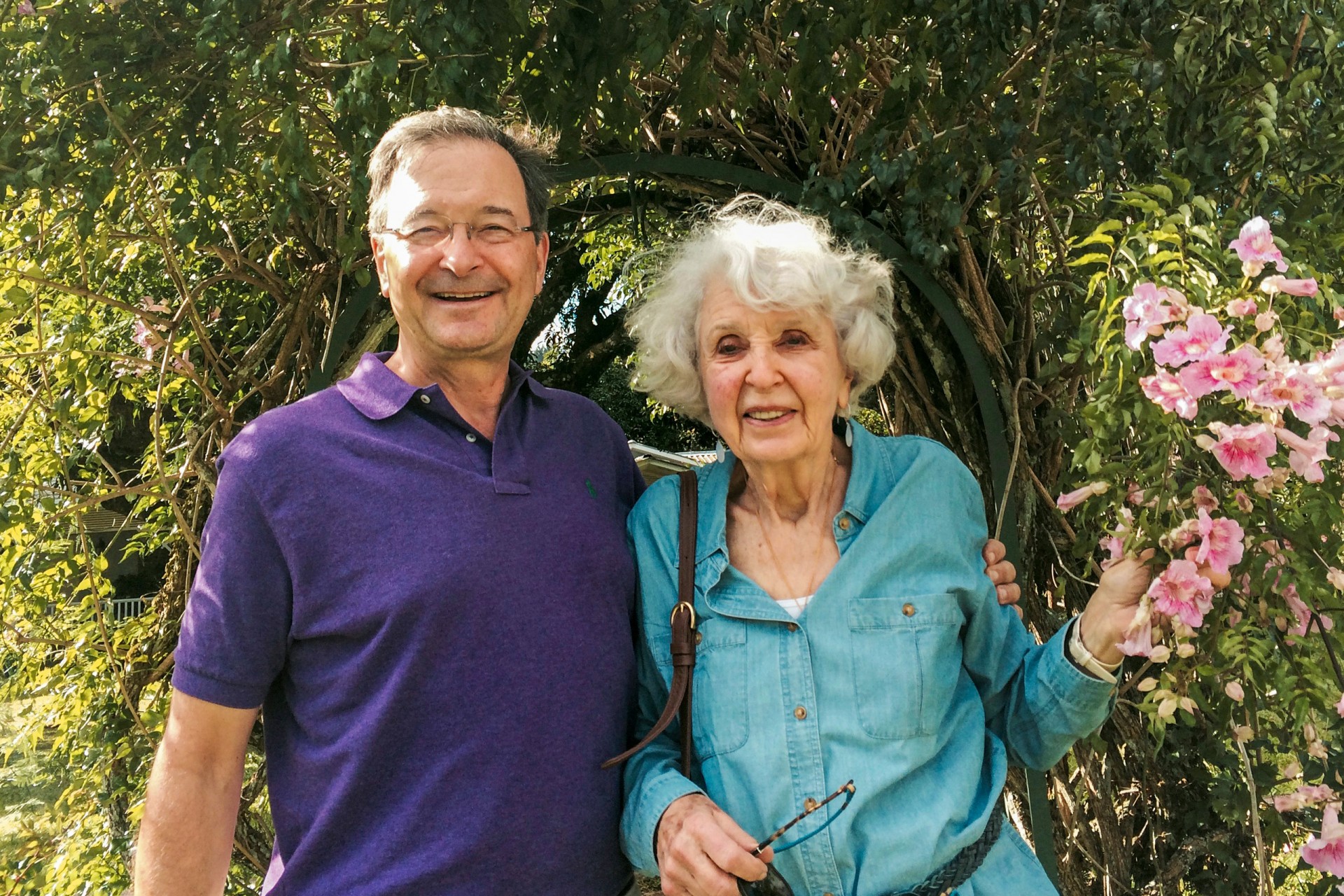 Stephen Hoch and his mother, Lisina Hoch
Groundbreaking for a new dormitory at the Bocas del Toro Research Station in March, 2010. Bruce Kendall, Fernando Pasqual, Lisina Hoch, Eldredge Bermingham, Rachel Collin, Ron Herzig and Aquiles Navarro.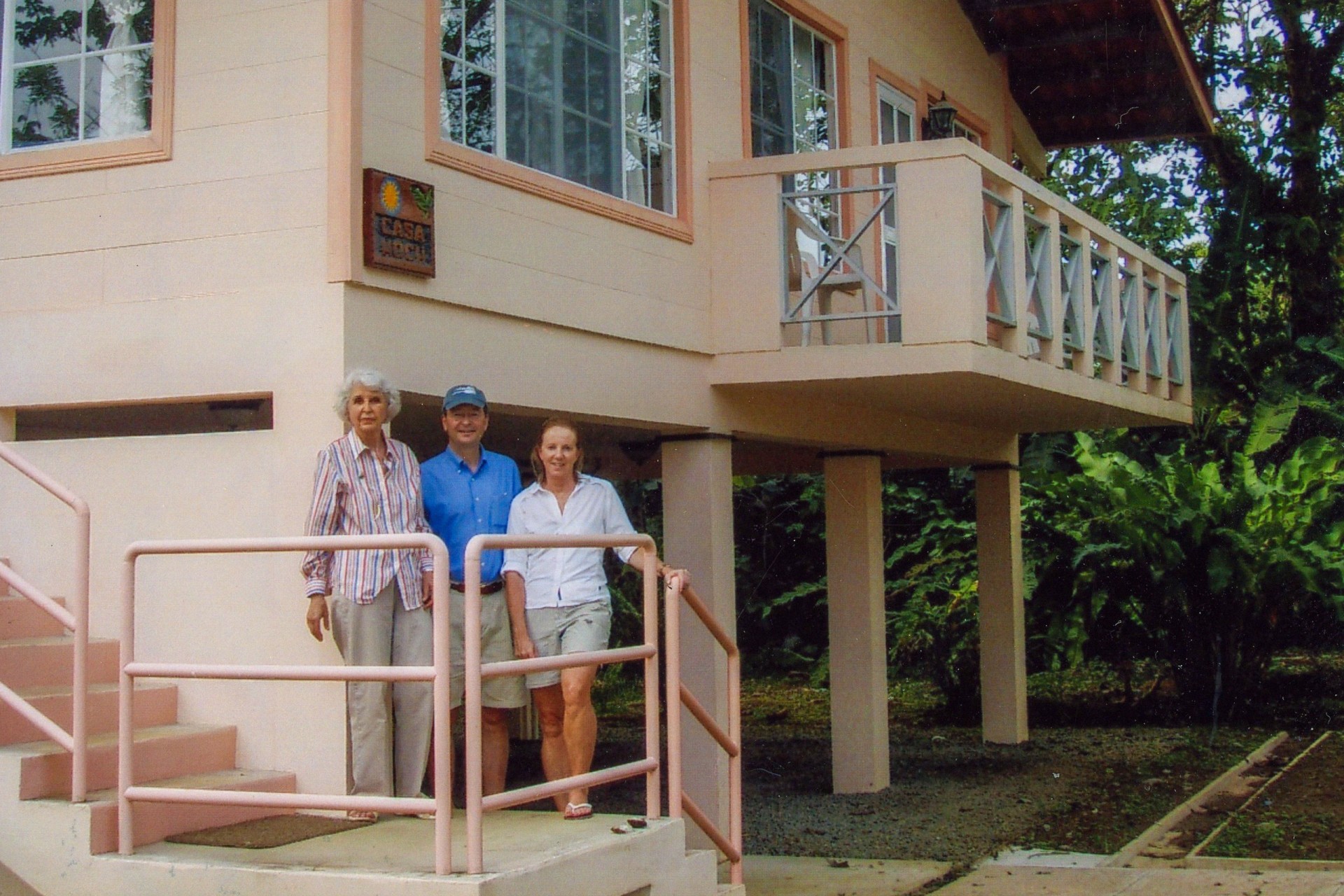 The Hochs in front of Hoch House, a two bedroom, 4-bed residence with kitchen facilities built for long-term researchers and staff, or as needed, at the Bocas del Toro Research Station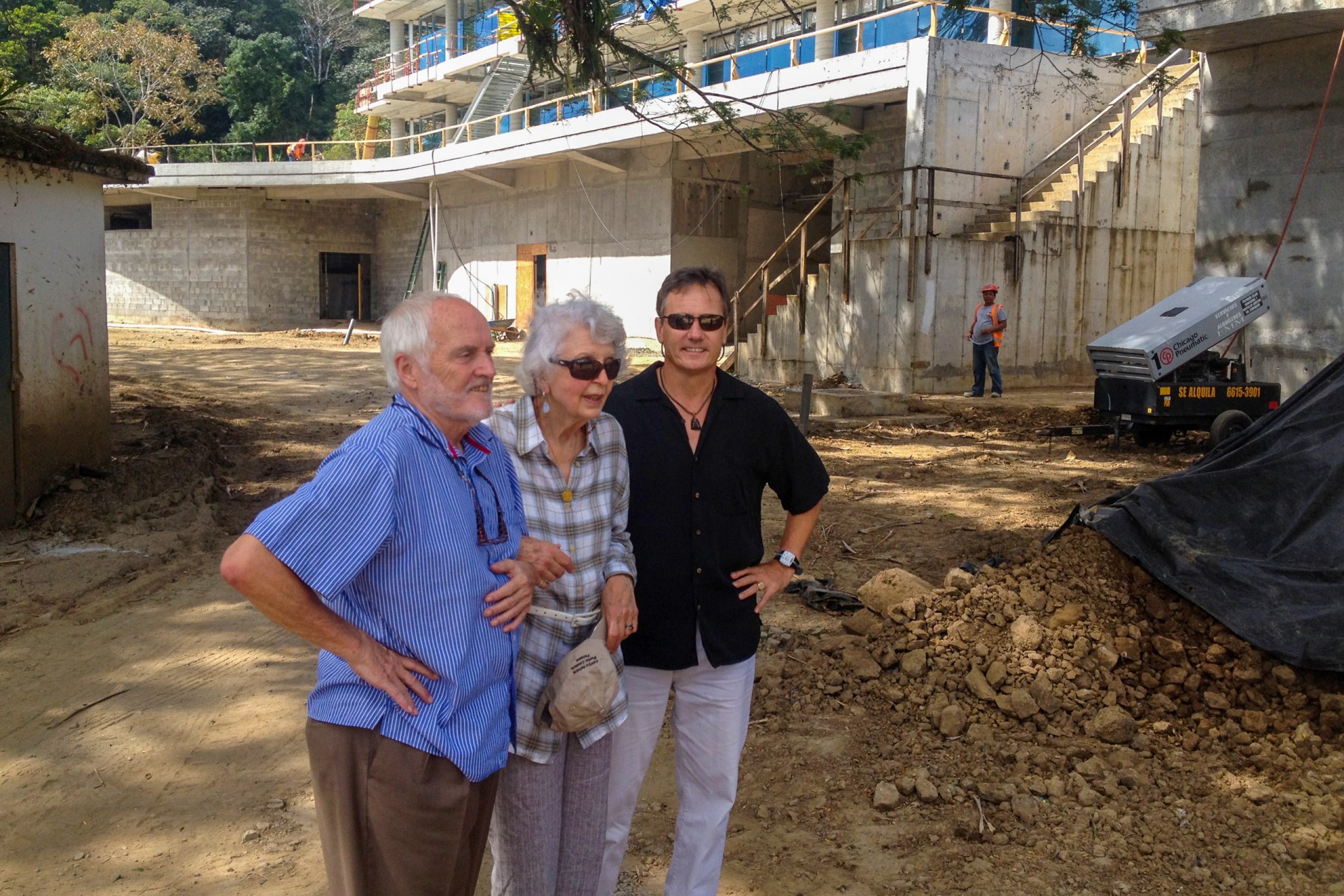 Anthony Coates, staff scientist emeritus, with Lisina Hoch and academic dean Owen McMillan at the Gamboa Laboratory construction site.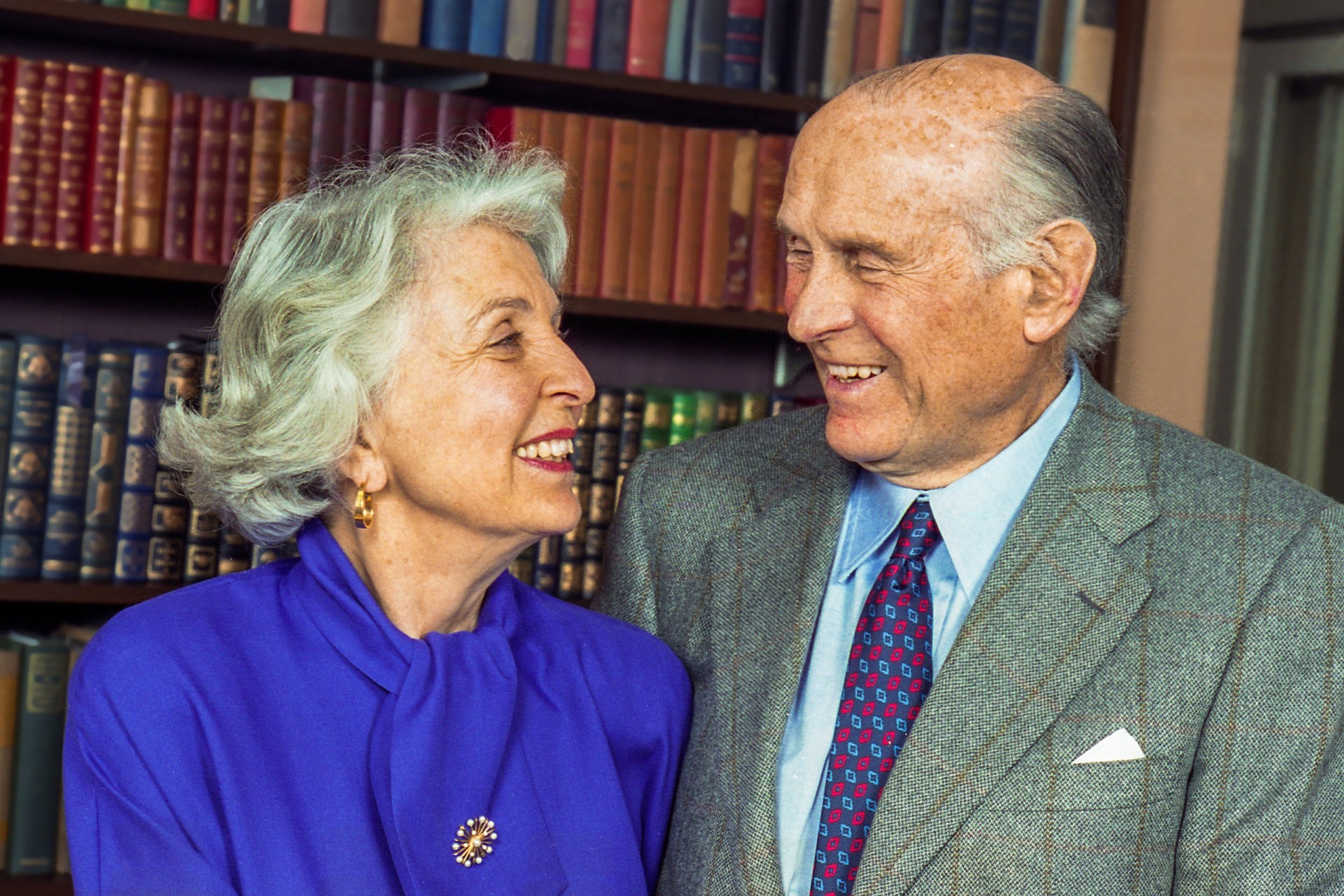 Lisina and Frank Hoch live on in our memories as true friends of STRI research in Panama.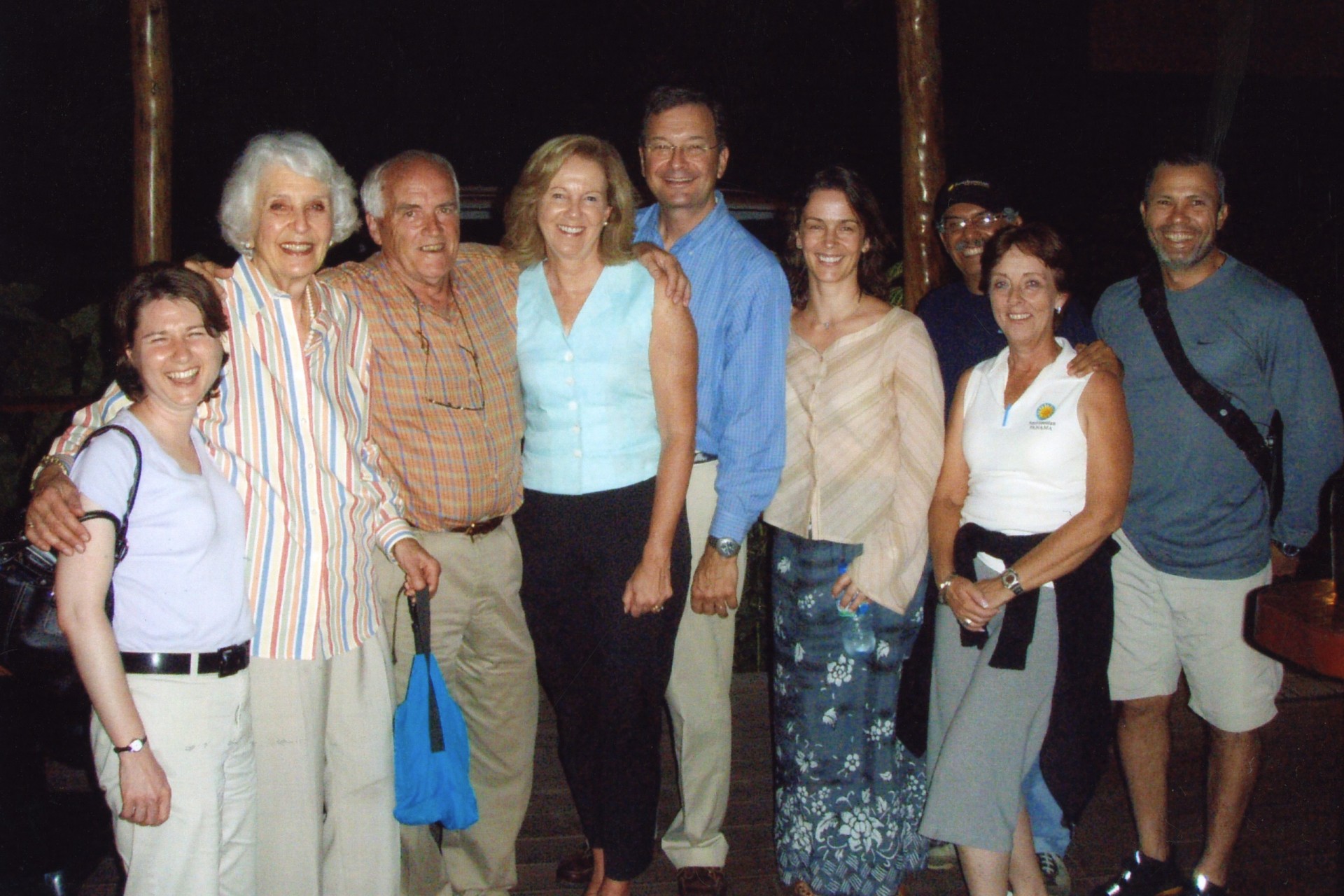 Hoch family group with STRI staff at Bocas del Toro Research Station
After Frank's passing, Lisina became a frequent and spirited visitor to STRI and Panama, often visiting with one or more of her four children Steven, Alix, Daphne and Roland, or eleven grandchildren.  She loved the water, spending time in Bocas del Toro to visit and work on her memoirs.  In later years, Lisina frequented Gamboa, where she was inspired by the concept of developing Gamboa as a thriving research community. She became interested in the Gamboa Lab, the expansion of scientific housing and other enhancements to STRI's facilities that have, indeed, created the feeling of an "ecological village" for the hundreds of students, fellows and scientists that pass through those doors. 
Lisina was an early enthusiast of the Agua Salud project and championed the importance of native-species reforestation.  As Jefferson Hall expressed, "We're forever grateful for Lisina's early endorsement and sustained interest in Agua Salud. The Hoch family support has been critical to making the project what it is today."  Lisina was also one of the initial donors to help launch the "Big Bet" Endowment that provides venture capital for STRI research, in honor of Ira Rubinoff. These initiatives live on today and are emblematic of the heart of STRI science and science in service to the environment.
A dedicated and passionate philanthropist, Lisina was co-founder and Director Emerita of the Bhutan Foundation, celebrating a life-long friendship with the royal family of Bhutan.  Among other institutions to which she was devoted, she served as an Honorary Life Trustee of the Asia Society and Honorary Trustee of the Woods Hole Oceanographic Institution.
According to Director Emeritus Ira Rubinoff, "Lisina was inquisitive and interested in the world around her. She was a contemplative listener and wise advisor."  Anabella Rubinoff adds, "She was worldly, sophisticated, and had widely ranging interests. She was comfortable anywhere, in any culture.  I was honored by her genuine friendship."
Lisina's legacy at STRI lives on in many ways.  The peppermint shrimp Lysmata hochii from Bocas del Toro was named in honor of Lisina and her husband Frank.  Her son Steven is a founding member of STRI's advisory board and currently serves as its chair.  Her presence will be felt in Bocas del Toro, Gamboa and wherever STRI makes new inroads of discovery.