Thank you Valerie and Bill Anders, new staff scientist, Ocean's Month, Agua Salud case study, NASA visits Barro Colorado, and more
Thank you Valerie and Bill Anders, new staff scientist, Ocean's Month, Agua Salud case study, NASA visits Barro Colorado, and more
Thank you, Valerie and Bill Anders
From their first visit to the Smithsonian Tropical Research Institute (STRI) with the Smithsonian National Board in Jan., 2012, Valerie and Bill Anders established warm and intellectually stimulating connections with STRI's people and research mission. Bill, a geologist and celebrated astronaut, is perhaps best known for capturing the iconic Earthrise photo during the Apollo 8 mission, and inspiring a new, global perspective on the fragile home planet we share. Valerie provided mission support alongside Bill and together they share a passion for philanthropy that celebrates the family legacy of exploration and expanding human knowledge. The Anders generously support STRI's research in paleontology.
In honor of our friendship with the Anders, the STRI community named the Valerie Anders Seminar Room in the Center for Tropical Paleoecology and Archaeology.  Formerly known as the "CTPA conference room," this popular space is the site of our weekly Paleo Talks and other scholarly gatherings. The Valerie Anders Seminar Room is a tribute to Valerie's enthusiastic role as a friend of the Smithsonian.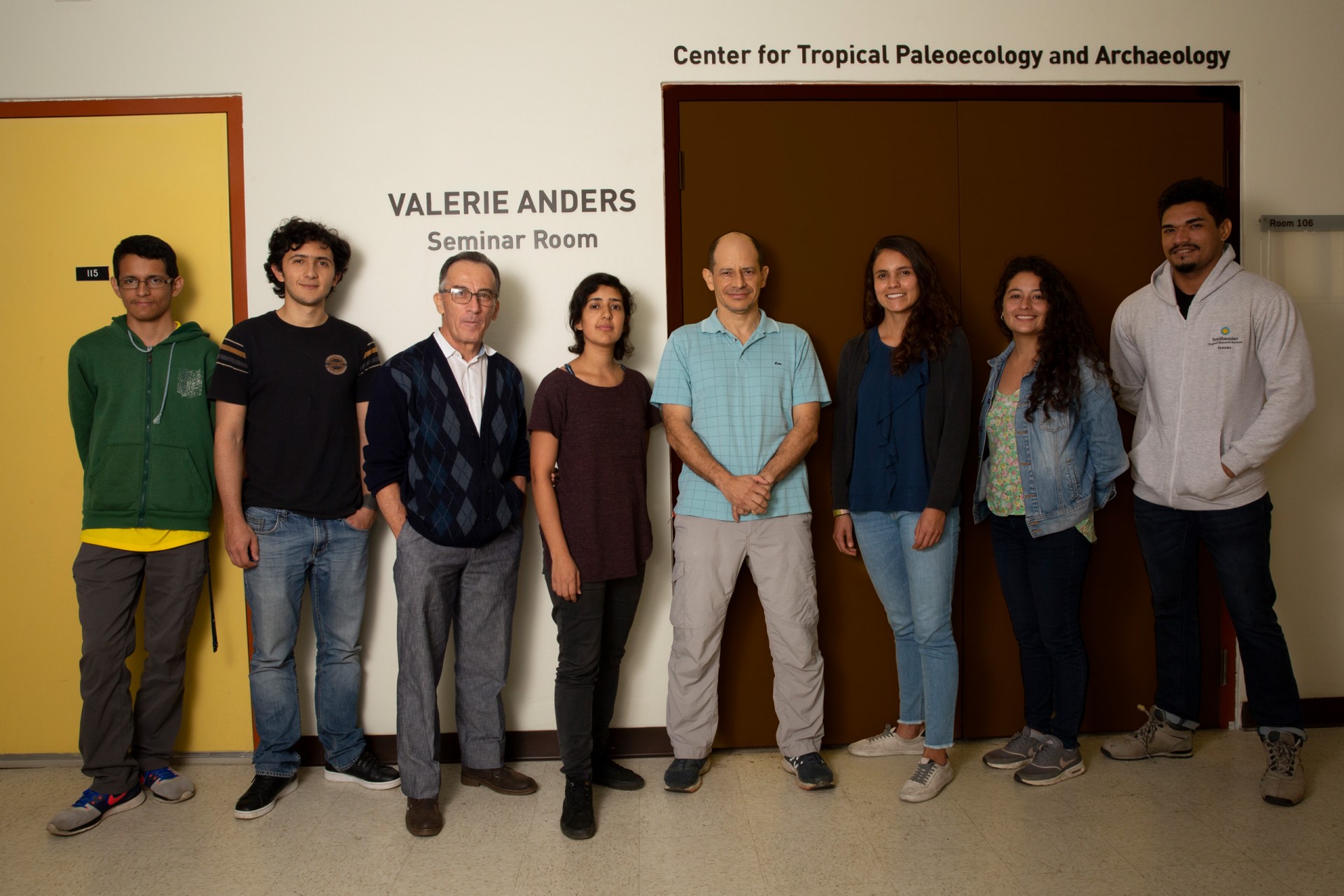 New staff scientist
Coral reef ecologist David Kline joins the STRI team as a staff scientist. He studies coral reefs in high carbon dioxide environments, on both molecular and ecosystem scales. David also collaborates with interdisciplinary teams to develop new techniques for studying the impact of climate change on coastal ecosystems. In Panama he will begin by deploying an in-situ ocean acidification system to test the impacts of ocean acidification on Caribbean reef organisms near the Bocas del Toro Research Station. Using machine learning to expand the scale, speed and scope of coral reef surveys, will provide critical data for adaptive management and reef conservation.  
Oceans Month
STRI organized several activities as part of its Oceans' Month celebration in September.
At the September public talk by STRI research computer analyst, Eugenio Ivanov Valdés, he shared information about Smithsonian photographic resources and cell phone applications. He works with marine biologist, Ross Robertson to develop machine learning systems to identify fish from Panama's Caribbean and Pacific oceans.
Punta Culebra Nature Center had a busy month. They organized two beach cleanups in September and organized an Ocean's Month week, with fun and educational activities for children.
STRI participated in the International Maritime University's 10th Feria del Mar, where public and private school students were able to explore the efforts that are being undertaken to improve the environment.
STRI hosted the Ocean's Month Forum, 'Oceans without Plastic, a Better Future', organized by the Oceans Comittee. It took place in the Smithsonian's Earl S. Tupper auditorium in Ancón, with the participation of organizations like MarViva, Wetlands International Panama and the Biomuseo.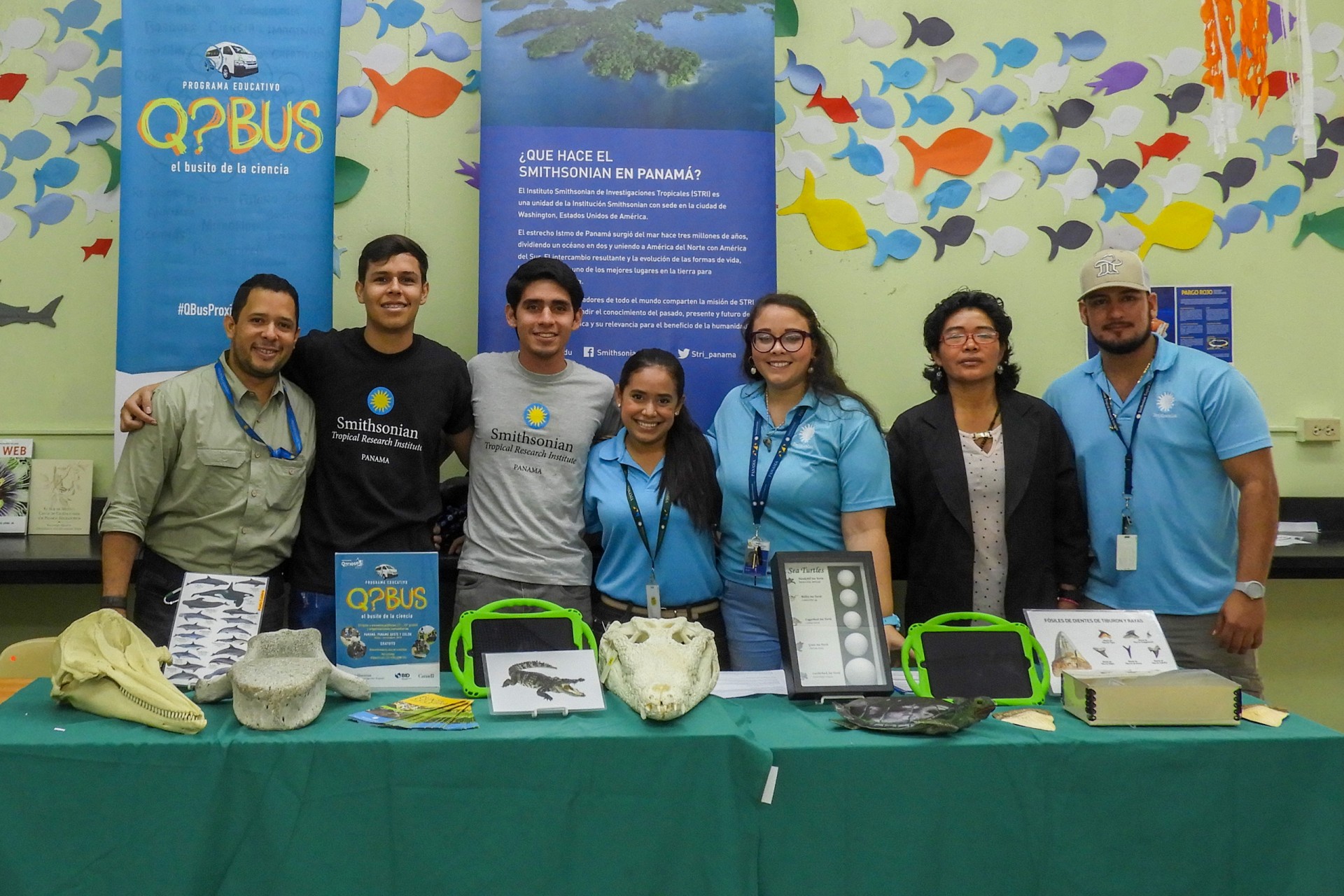 Agua Salud case study
Agua Salud, a long-term project in the Panama Canal Basin led by STRI staff scientist Jefferson Hall, was selected as a case study by Nature4Climate, a consortium of UN agencies and NGOs that aims to increase investment and action on natural climate solutions. Agua Salud, which seeks to explain how different landscapes common in the rural tropics impact ecosystem services, was featured prior to the recent UN Climate Summit, as an example of how research is feeding into action and climate solutions around the world.  
NASA visits BCI
Recently, Smithsonian ForestGEO researchers including Stuart Davies, Helene Muller-Landau, Joe Wright, Jefferson Hall and Martijn Slot hosted a group from NASA Jet Propulsion Labs designing a system to integrate land- and space-based biodiversity and carbon monitoring using data from our long-term forest dynamics plot on Barro Colorado Island.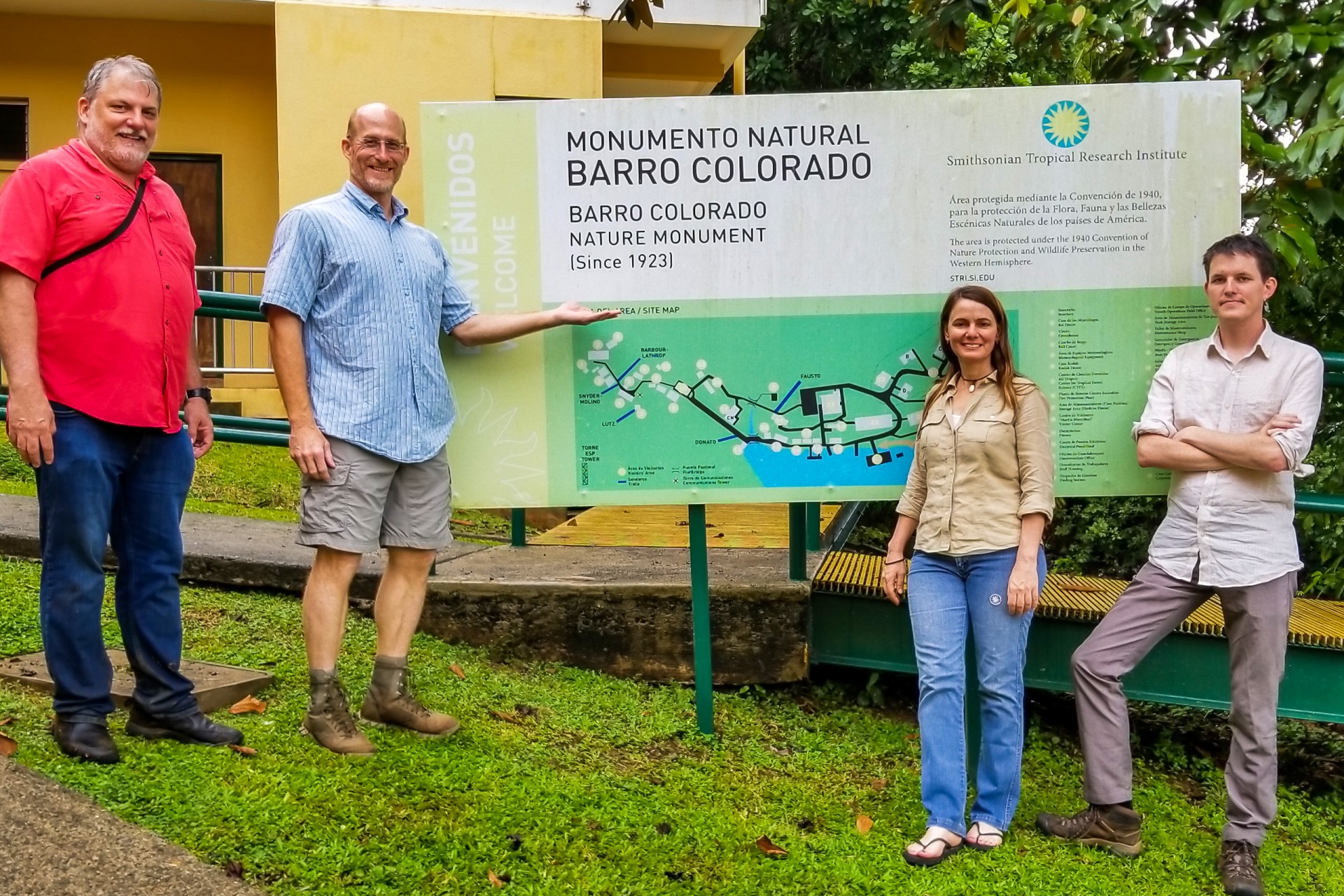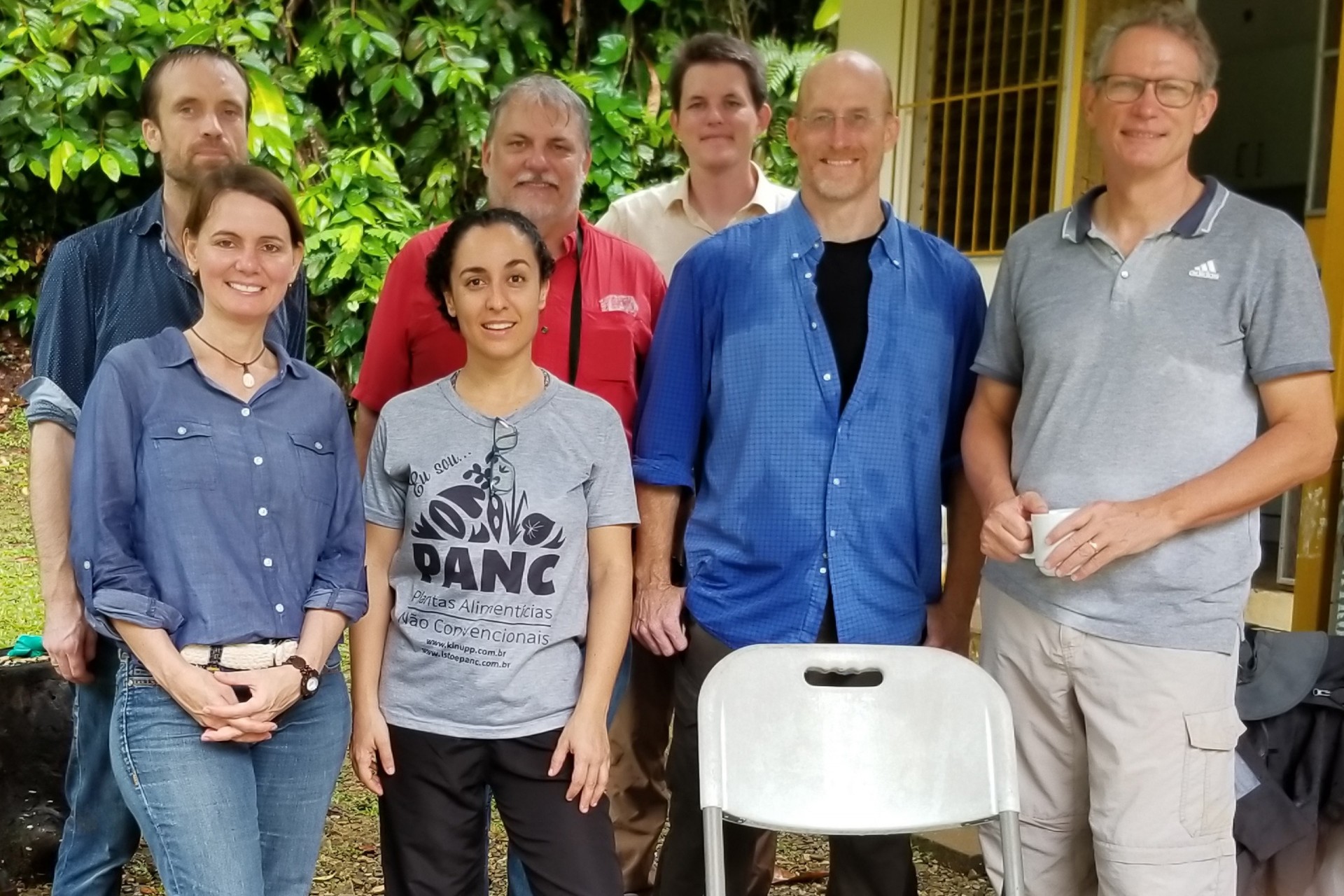 Collaborative research
STRI hosted scientists from Corteva Agriscience to discuss collaborative research projects on chemistry, ecology, and evolution of plant and other communities. STRI and Corteva scientists met with the Environment Authority to review an agreement on access to samples and genetic resources.
Funds for Panamanian students
The STRI-SENACYT Internship Program, which has benefited 46 Panamanian students to date, was approved to receive another year of funding from SENACYT, Panama's Science and Technology Office. With this continued support, even more young Panamanian scholars will be able to conduct internships under the mentorship of STRI scientific staff and fellows.
Dry locks in the Canal
Around midnight on Sept. 25, the Panama Canal Authority began to empty the uppermost Pedro Miguel locks for routine maintenance. Researchers from the Collin, Cooke, Robertson and Lessios labs collected mostly freshwater organisms, in contrast to a previous trip to Miraflores locks, where most of their collections were marine fish and invertebrates. Kristin Saltonstall from the Molecular Multi-users Lab collected water for e-DNA sampling.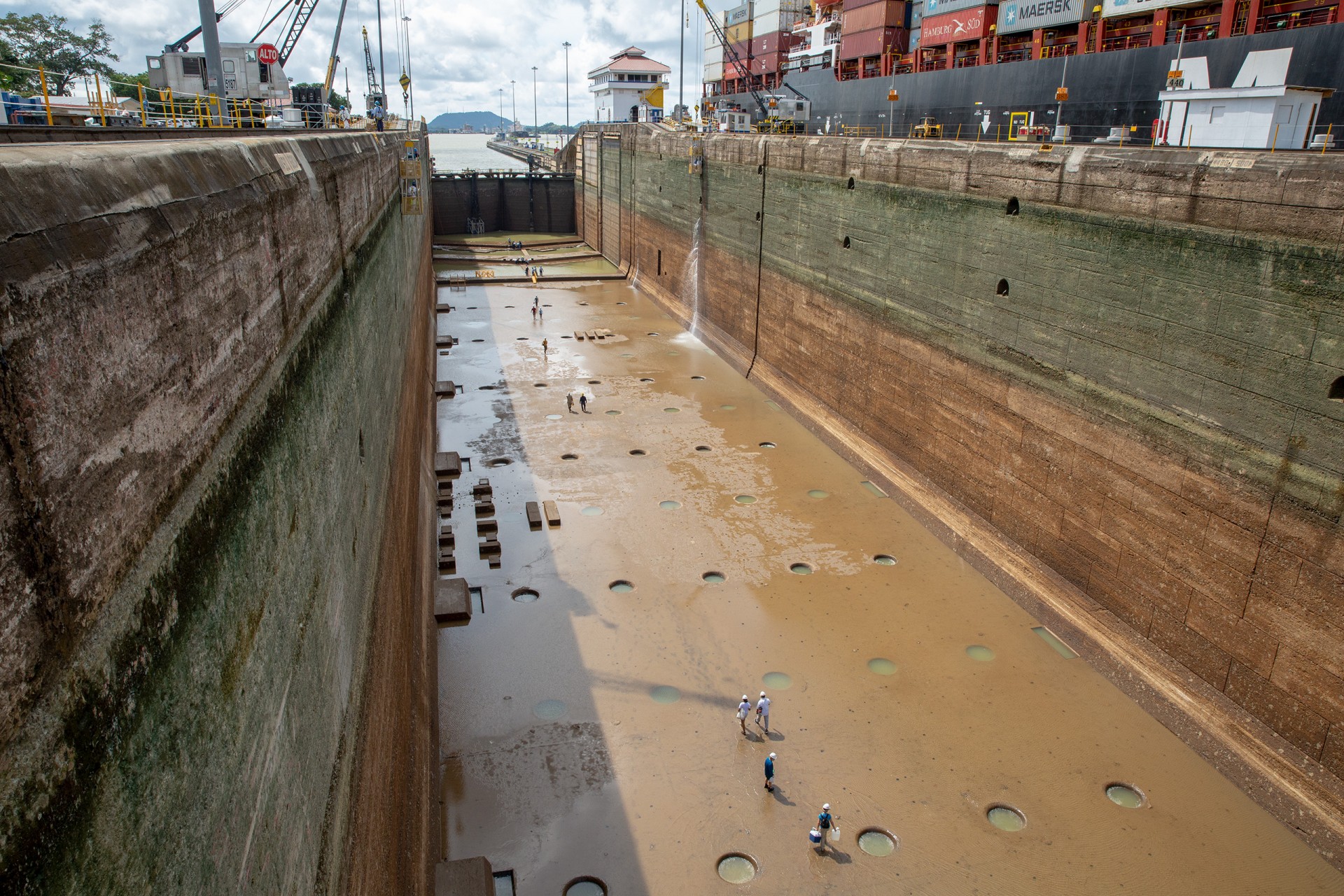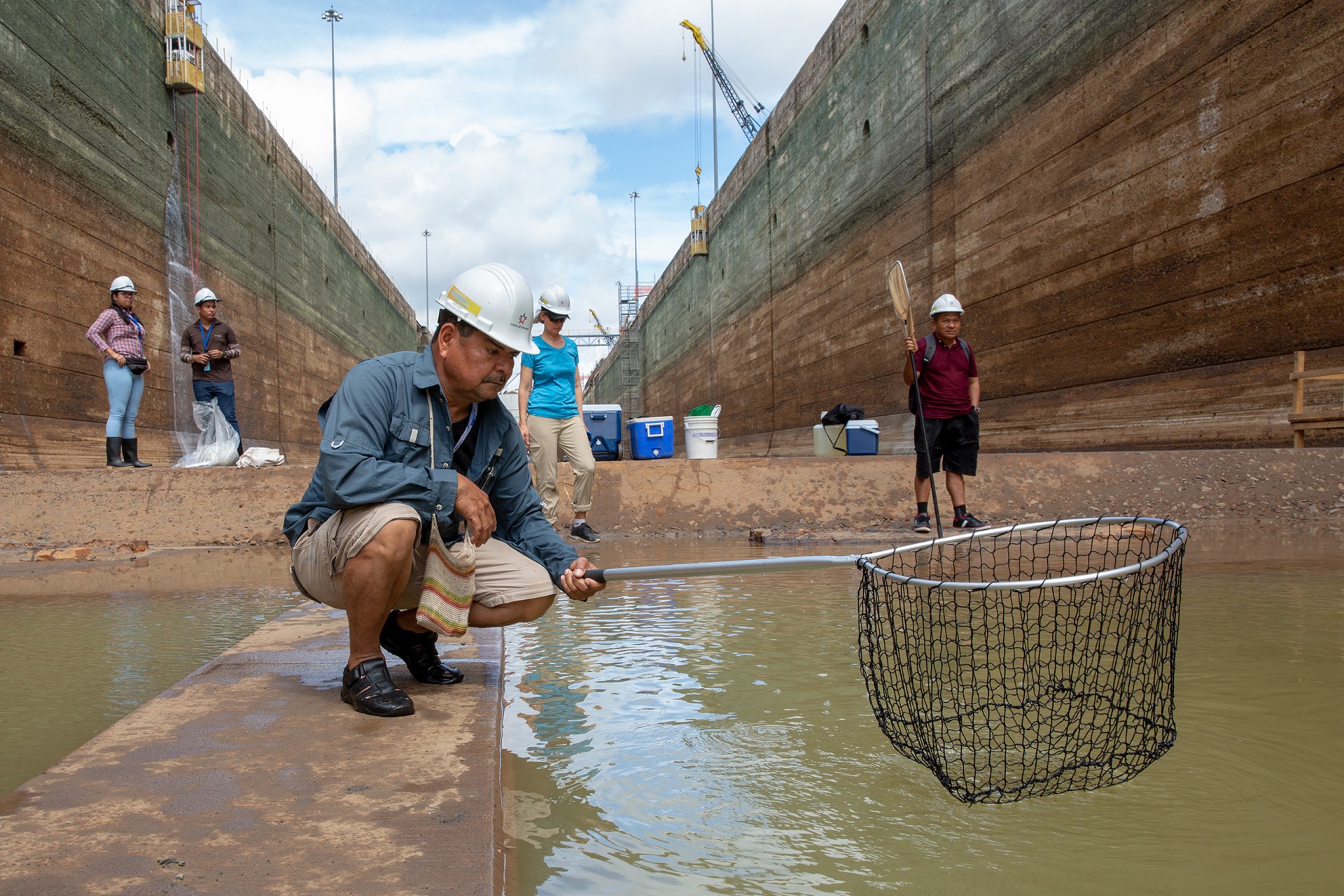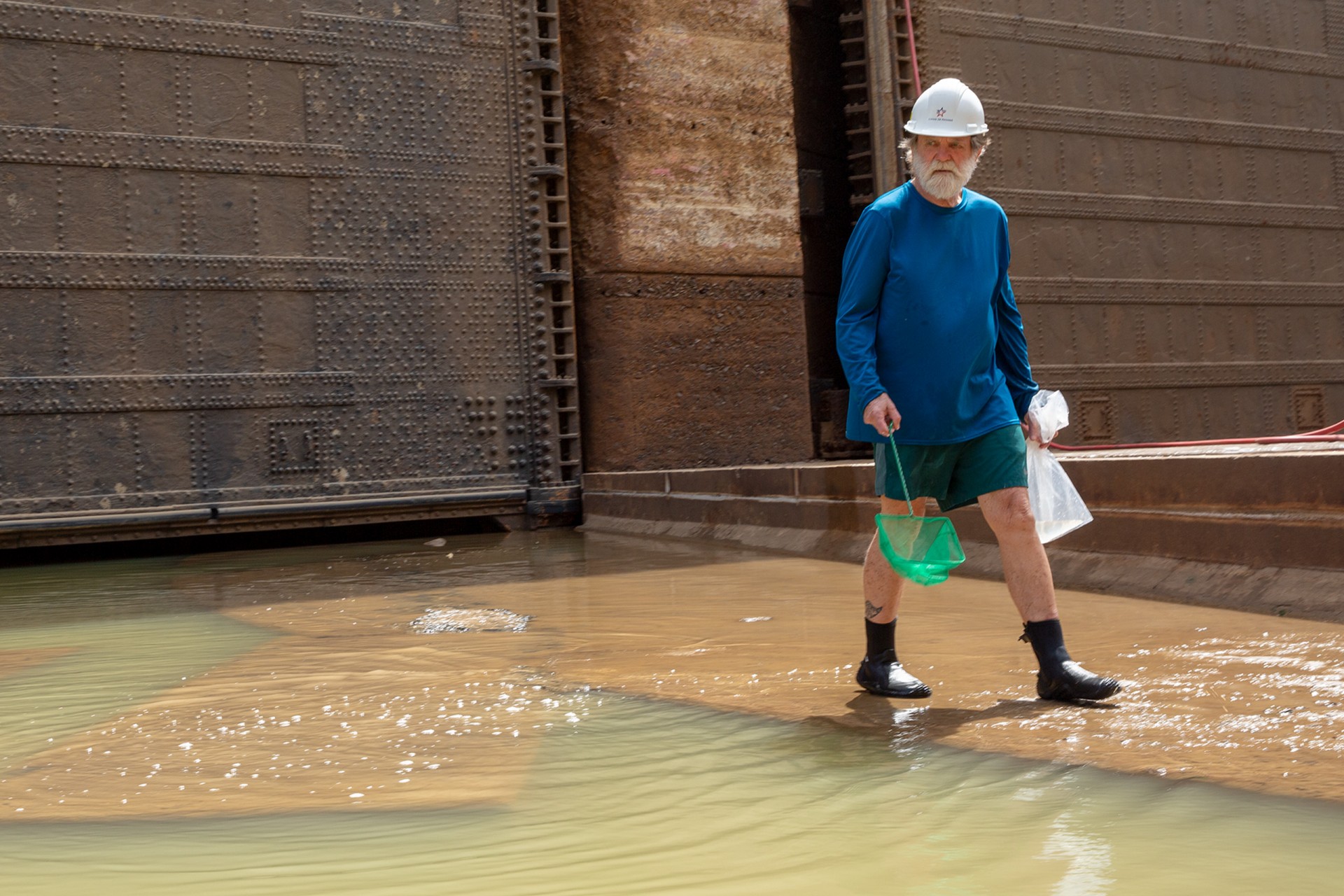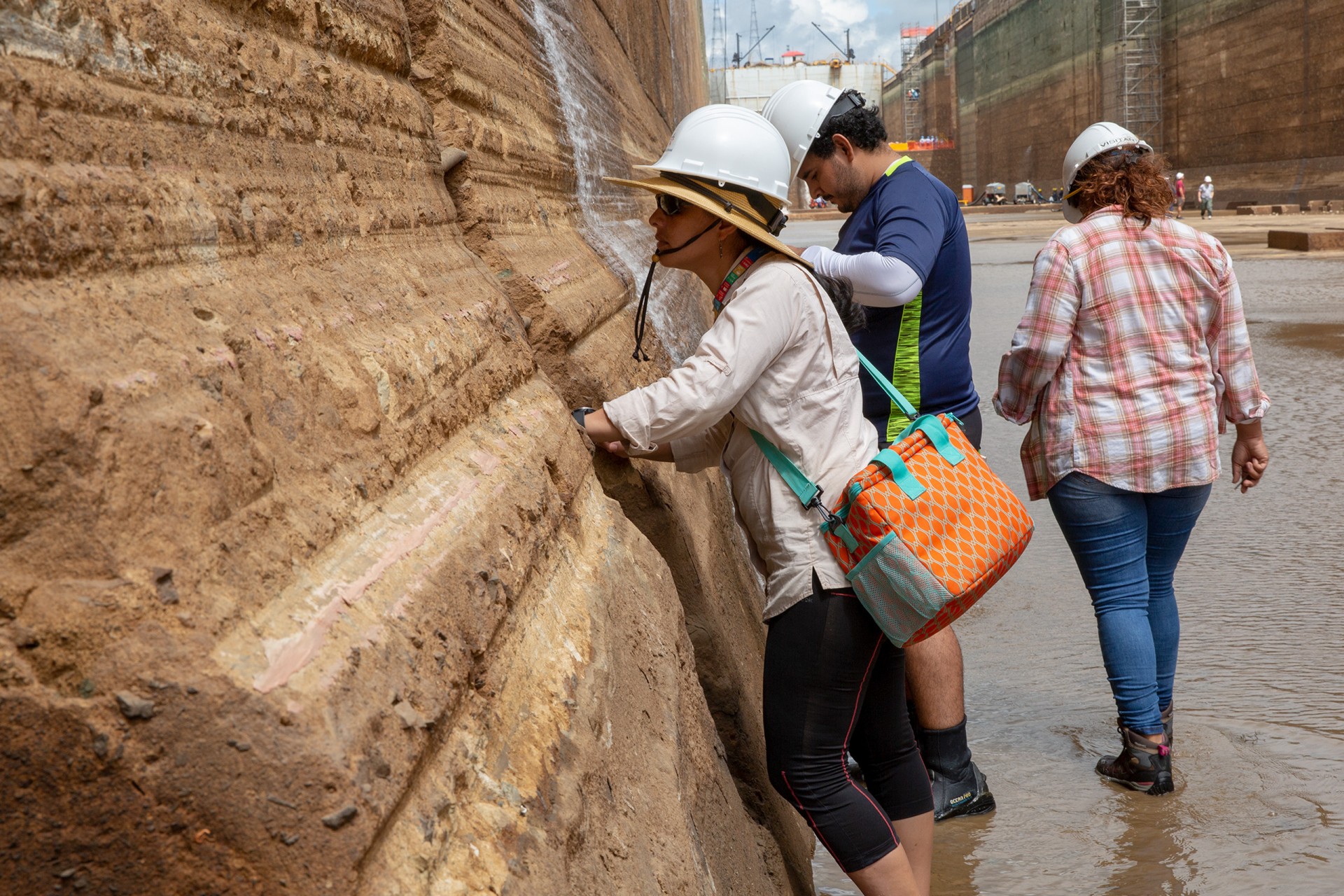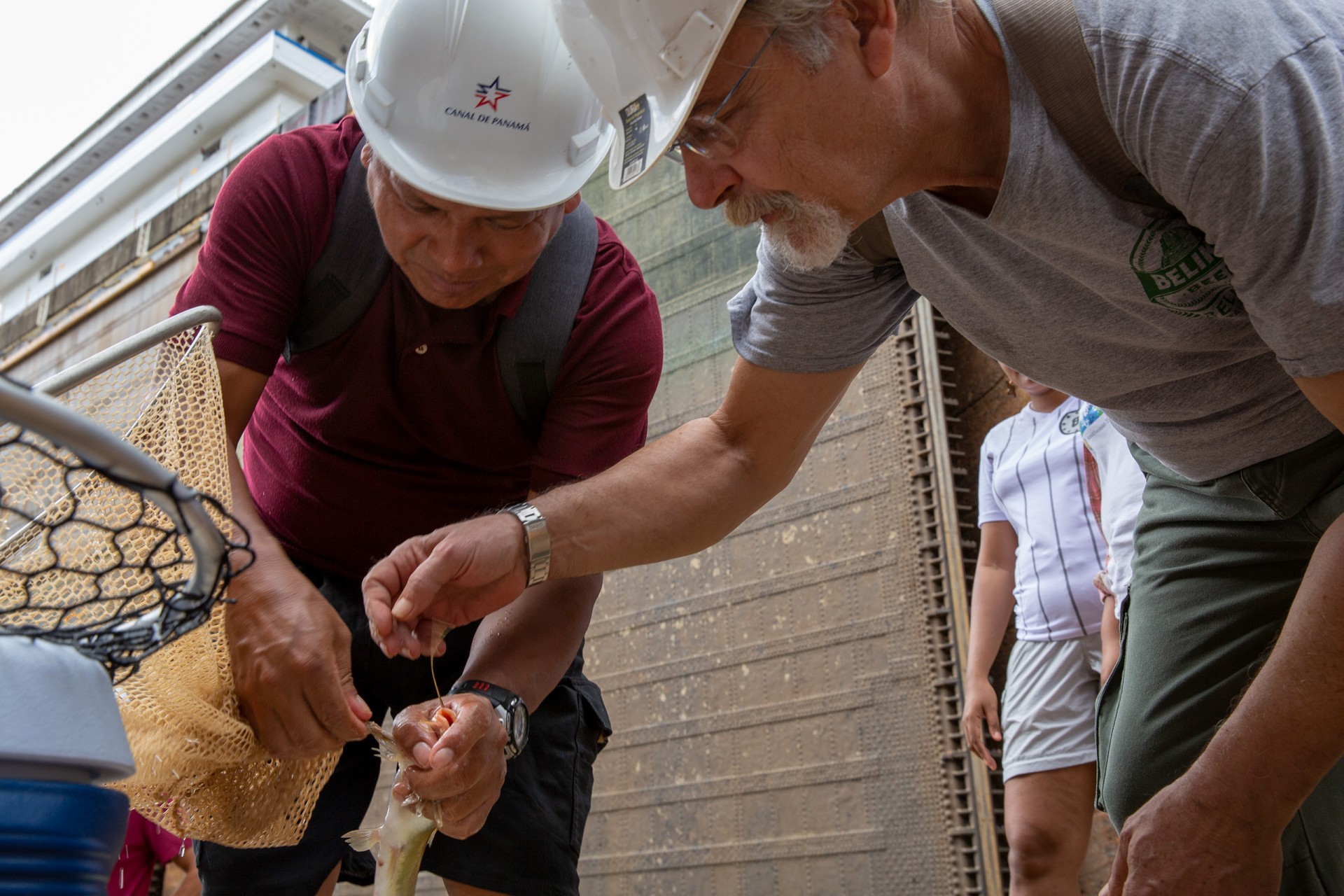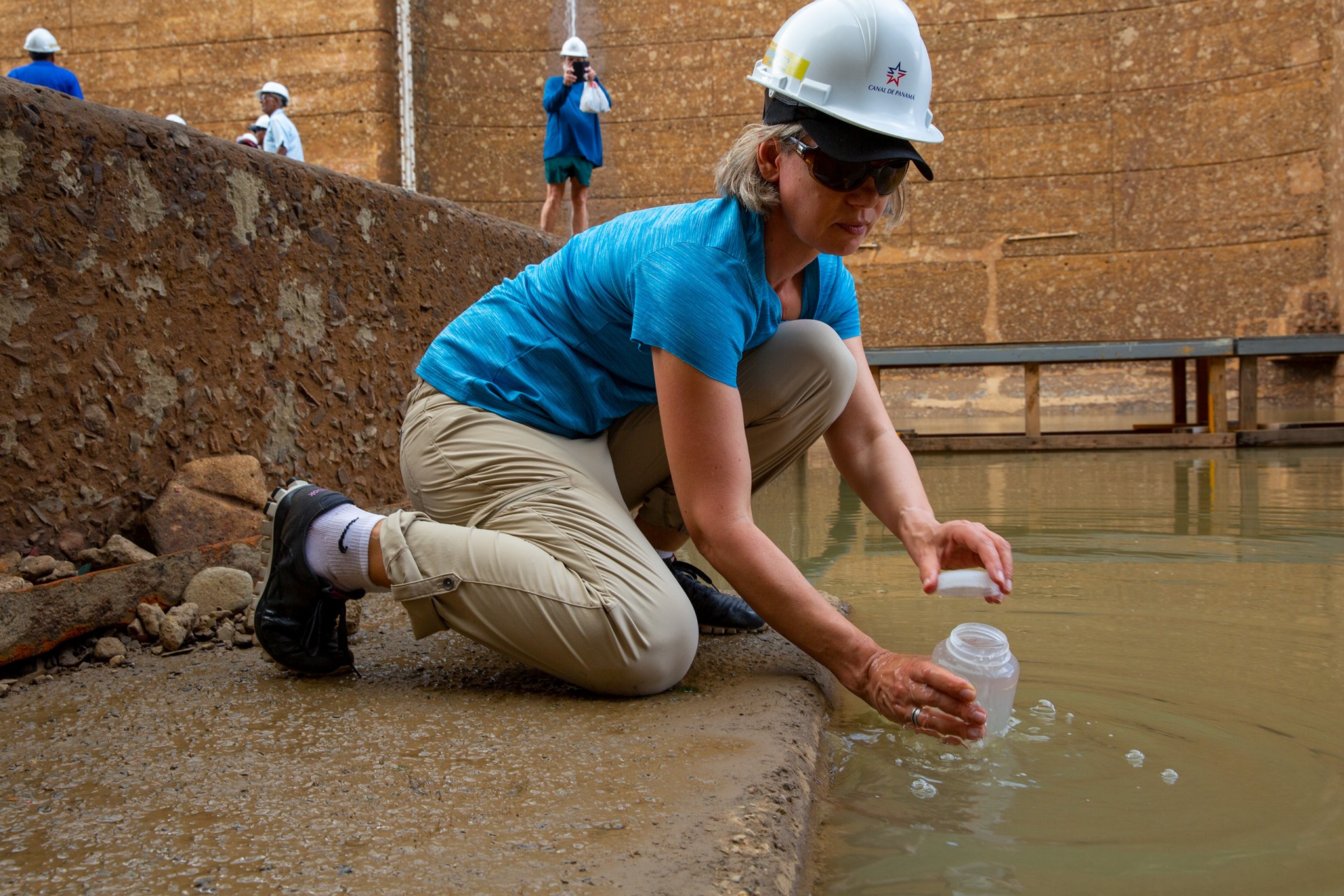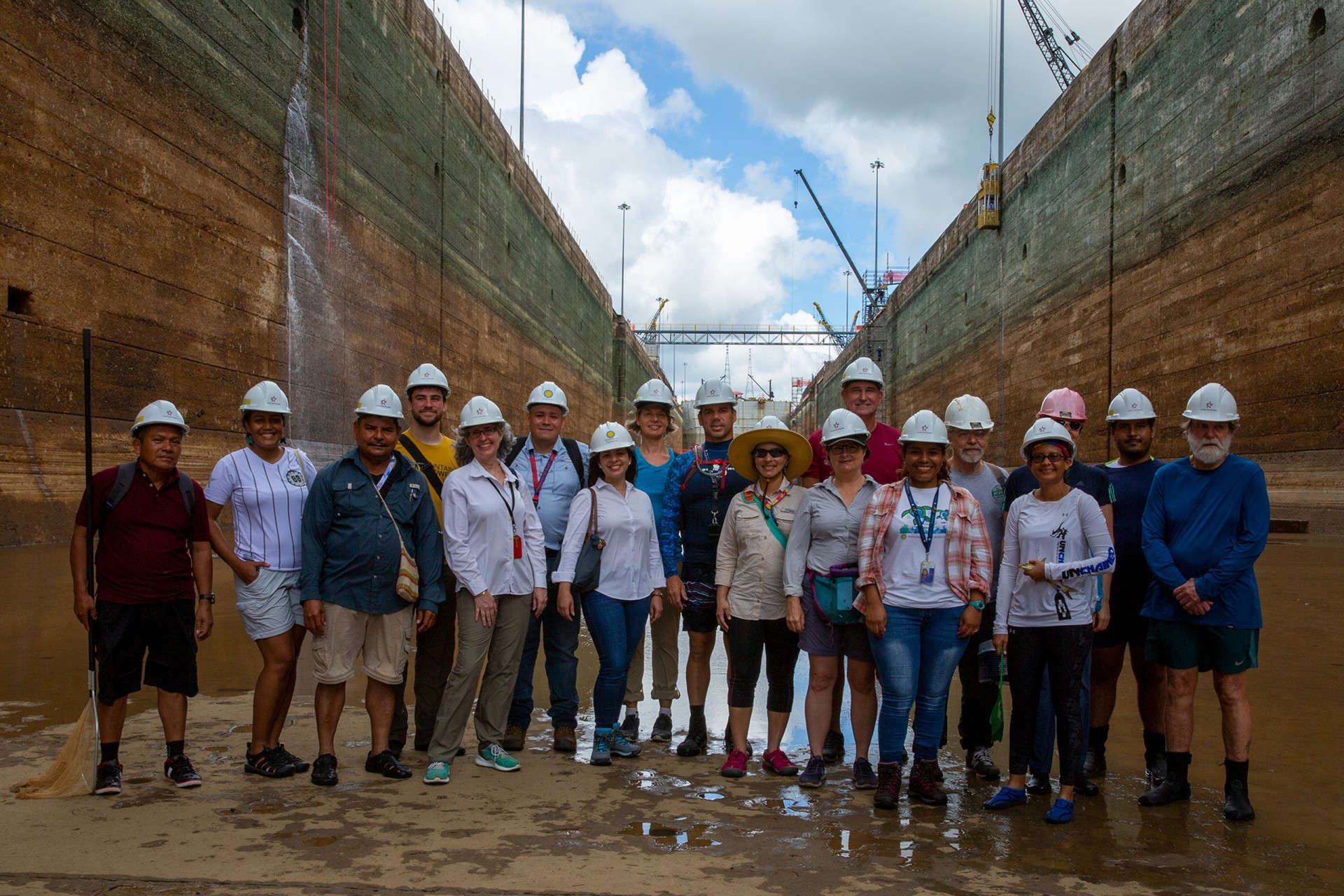 STRI at Panama Canal Museum
After three weeks at Albrook Mall, followed by three weeks at the Biomuseo in Amador, STRI exhibition 'El Maíz en Panamá: 500 Años y Más', will be featured at the Panama Canal Museum until October 7, before being transferred to Panama Viejo. The exhibit highlights STRI archaeobotanical research and celebrates the close relationship between Panamanians and corn, from its use by the first settlers of the isthmus to the present.
Central Provinces Symposium
The STRI communications team was invited to participate in the IV Central Provinces Science Symposium, organized by the Institute of Medical Sciences (ICM), which took place on September 6 in Chitré, Herrera. STRI's presentation featured the different ways in which the Institute aims to share its science with the public, as well as tips for scientists who want to communicate their research.
STRI in the news
The (AFP) featured Smithsonian climate change studies by STRI staff scientist Klaus Winter's lab. It was replicated by local news outlets, such as Telemetro. Meanwhile, Spanish news agency EFE featured Gina DellaTogna's work with Golden Frog sperm storage at the Panama Amphibian Rescue and Conservation Center, which found its way into the Panamanian media as well as international outlets.