Service pins ceremony, Turner Prize, Science Café, L'Oreal-UNESCO women in science prize, UNACHI visit to Naos laboratories, Gigante Course, and more
Service pins ceremony, Turner Prize, Science Café, L'Oreal-UNESCO women in science prize, UNACHI visit to Naos laboratories, Gigante Course, and more
Lonnie Bunch III receives keys to the Castle
The Smithsonian Institution in Washington DC, has a new leader, Lonnie Bunch, whose inauguration as the Institution's 14th Secretary took place on Nov. 1. Bunch, the founding director of the Smithsonian's National Museum of African American History and Culture from 2005 to 2019, previously served as the director of the Chicago History Museum and as a curator at both the Smithsonian's National Museum of American History and the California African American Museum. As Secretary, he will oversee 19 museums, 21 libraries, the National Zoo and numerous research centers including the Smithsonian Astrophysical Observatory, the Smithsonian Environmental Research Center and STRI.
STRI Director, Matthew Larsen, to Retire
STRI Director, Matthew C. Larsen announced his plans to retire. The official announcement from his supervisor, John Davis, Smithsonian Institution Provost and Under Secretary for Museums, Education and Research reads:
"In June 2020, Matt Larsen will have served six years as the Ira Rubinoff Director of the Smithsonian Tropical Research Institute in Panama. He has decided to retire at that time.

During his tenure, Matt has accomplished a great deal, ably representing the Smithsonian and strengthening our long and cordial relationship with the Republic of Panama. 

The Tropical Research Institute is instrumental in training the next generation of tropical scientists. More than 1,000 students and scientific collaborators, from more than 50 countries around the world, come to STRI each year. Matt has hired seven new scientists, about one quarter of the staff scientist team in Panama, who have brought increased capability and diversity to our scientific cadre. These talented women and men will help lead our science into the future, facing 21st-century challenges in the areas of marine and terrestrial ecology, paleontology, and  archaeology. 

Matt also oversaw the completion of a new state-of-the-art laboratory at STRI's Gamboa campus at the edge of a national park, thus bringing a modern laboratory directly to the field. 

Under Matt's leadership, STRI is looking toward the future, by taking the first steps to develop the island of Coibita, located in the tropical eastern Pacific, into a nature preserve and research site that will serve scientists for generations, much as Barro Colorado Island fostered the birth of STRI 100 years ago. 

We will miss Matt's dedication, enthusiasm and commitment to the Smithsonian's mission as a scientist and a leader. Please join me in wishing him well in his upcoming retirement."
Ben Turner Honored
Soil scientist Benjamin L. Turner received the Secretary's Research Prize for his 2019 paper "Pervasive phosphorus limitation of tree species but not communities in tropical forests" on Nov. 6.
Microbiome Workshop
This week, from Dec. 2-7, STRI will host a microbiome workshop for ~50 SI scientists and colleagues: The Isthmus of Panama for the study of microbial symbiosis: What can we learn from a comparative analysis of host-associated microbes across two oceans. Funding was provided, in part, by the SI Provost's One Smithsonian Symposia Program and the Gordon and Betty Moore Foundation.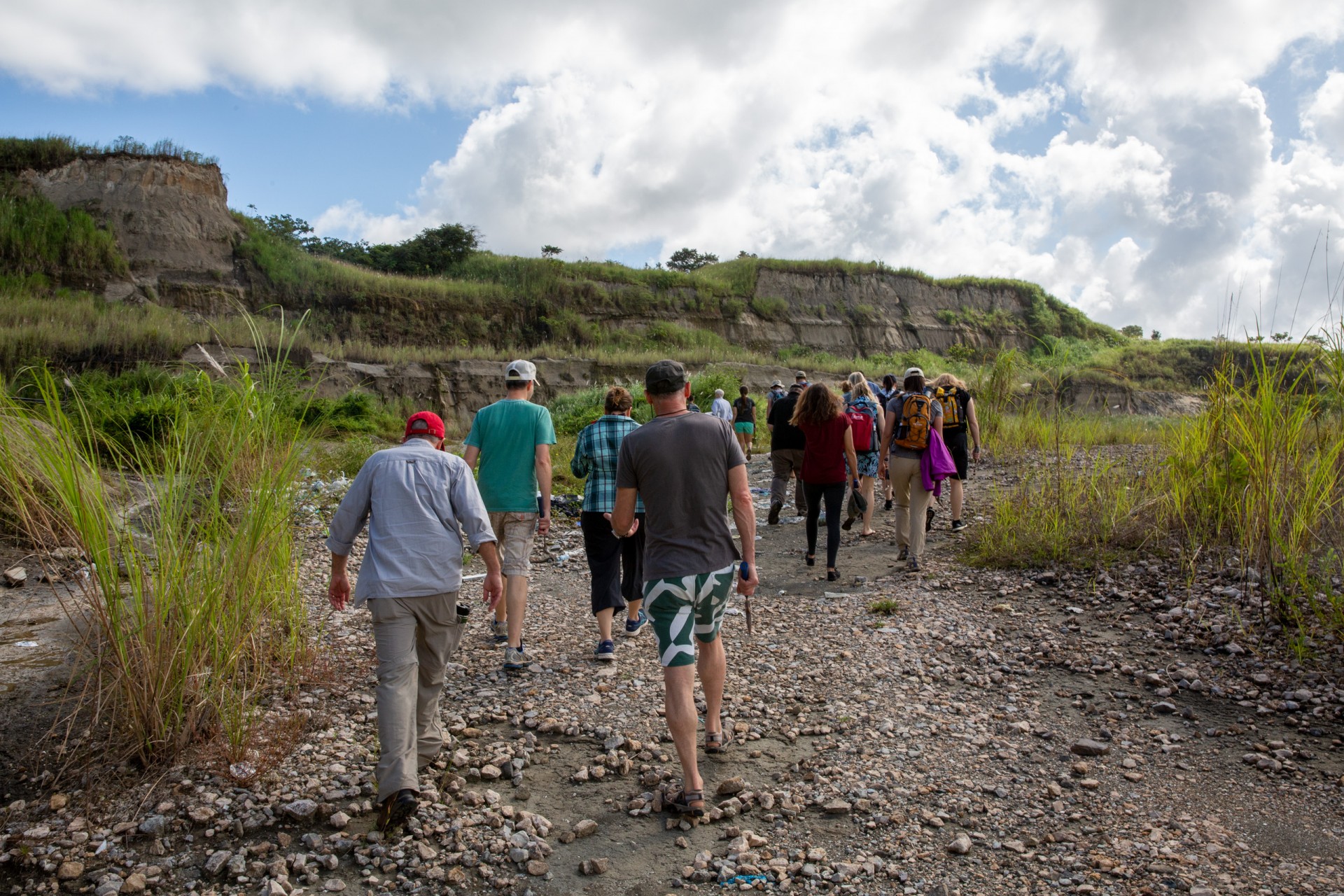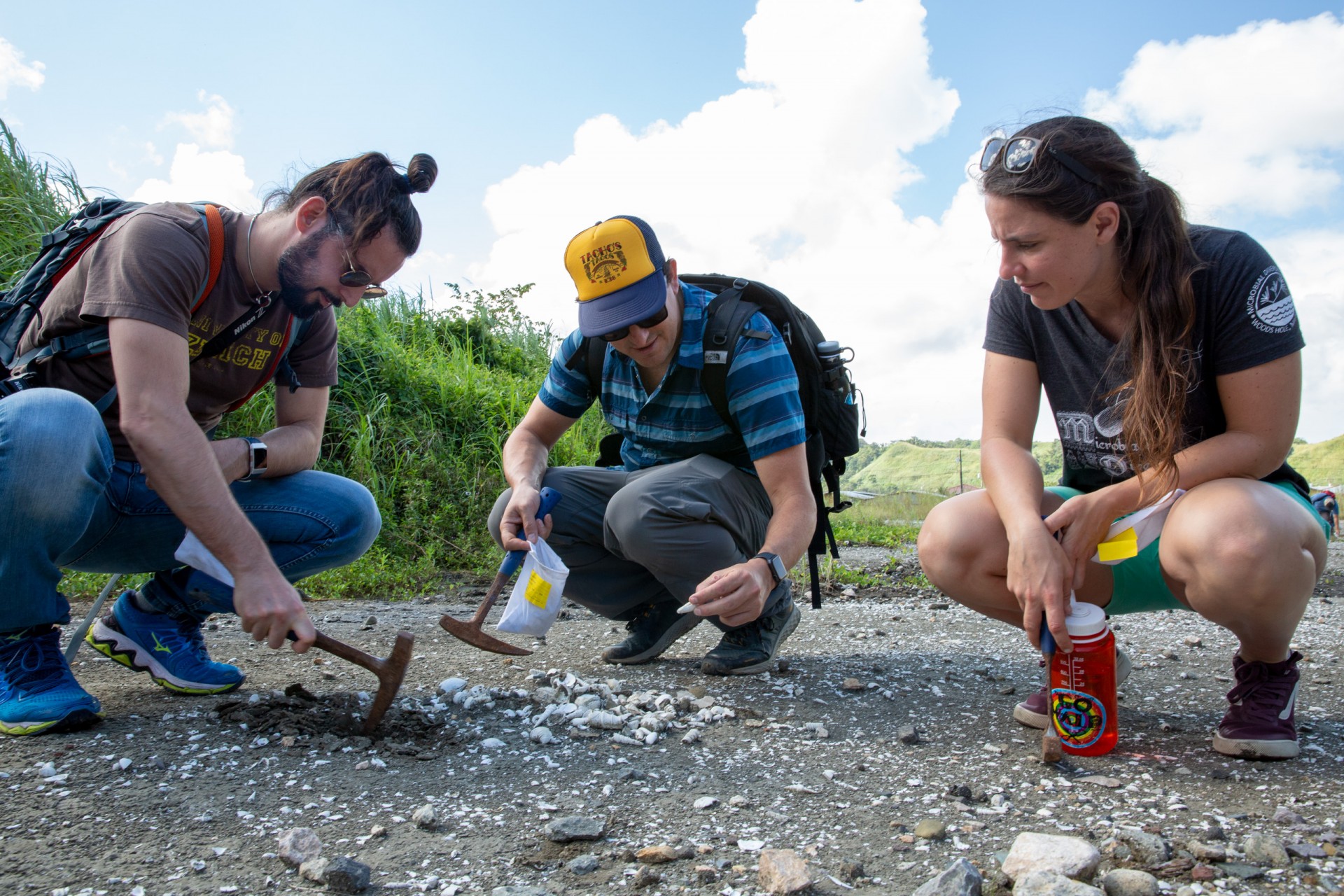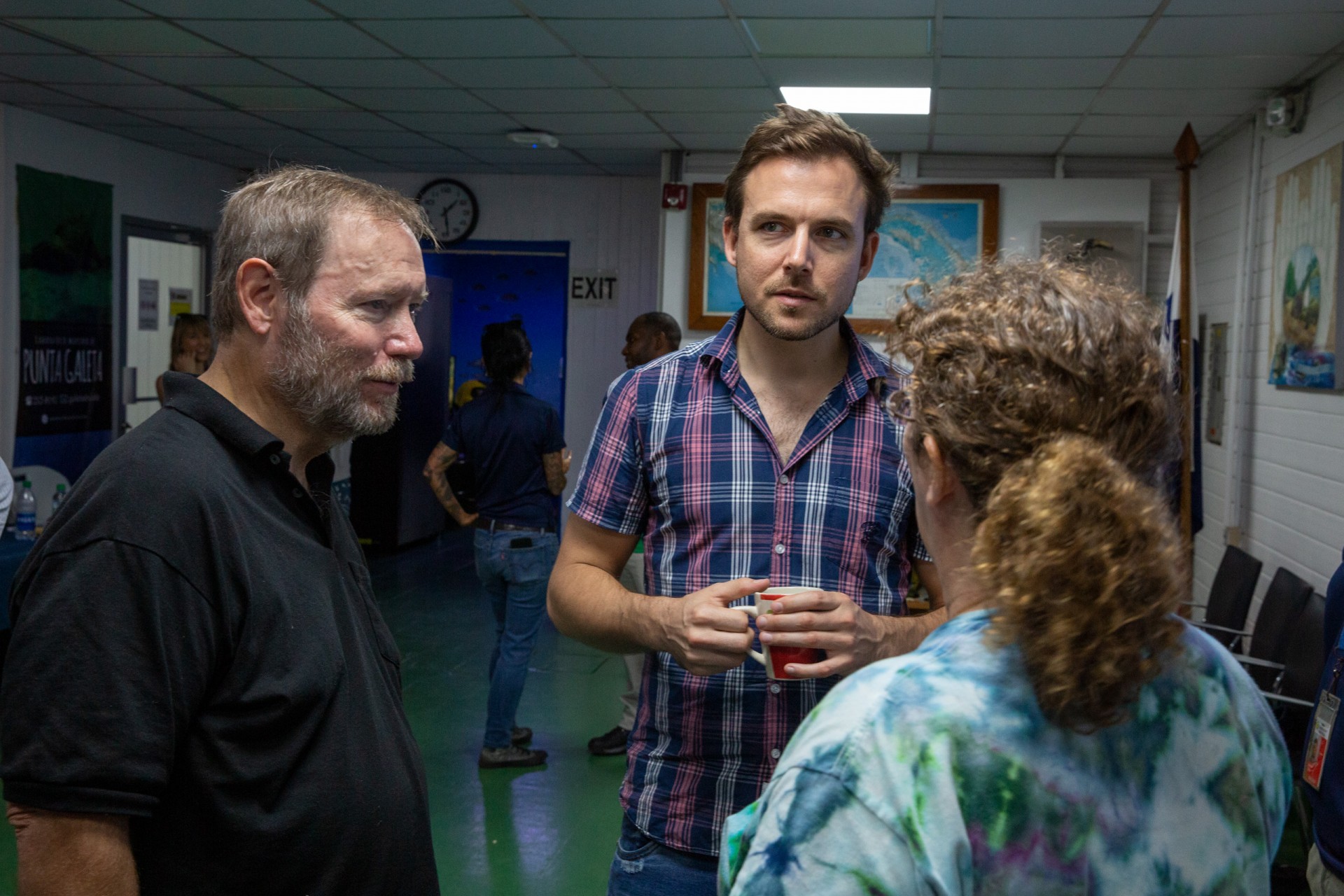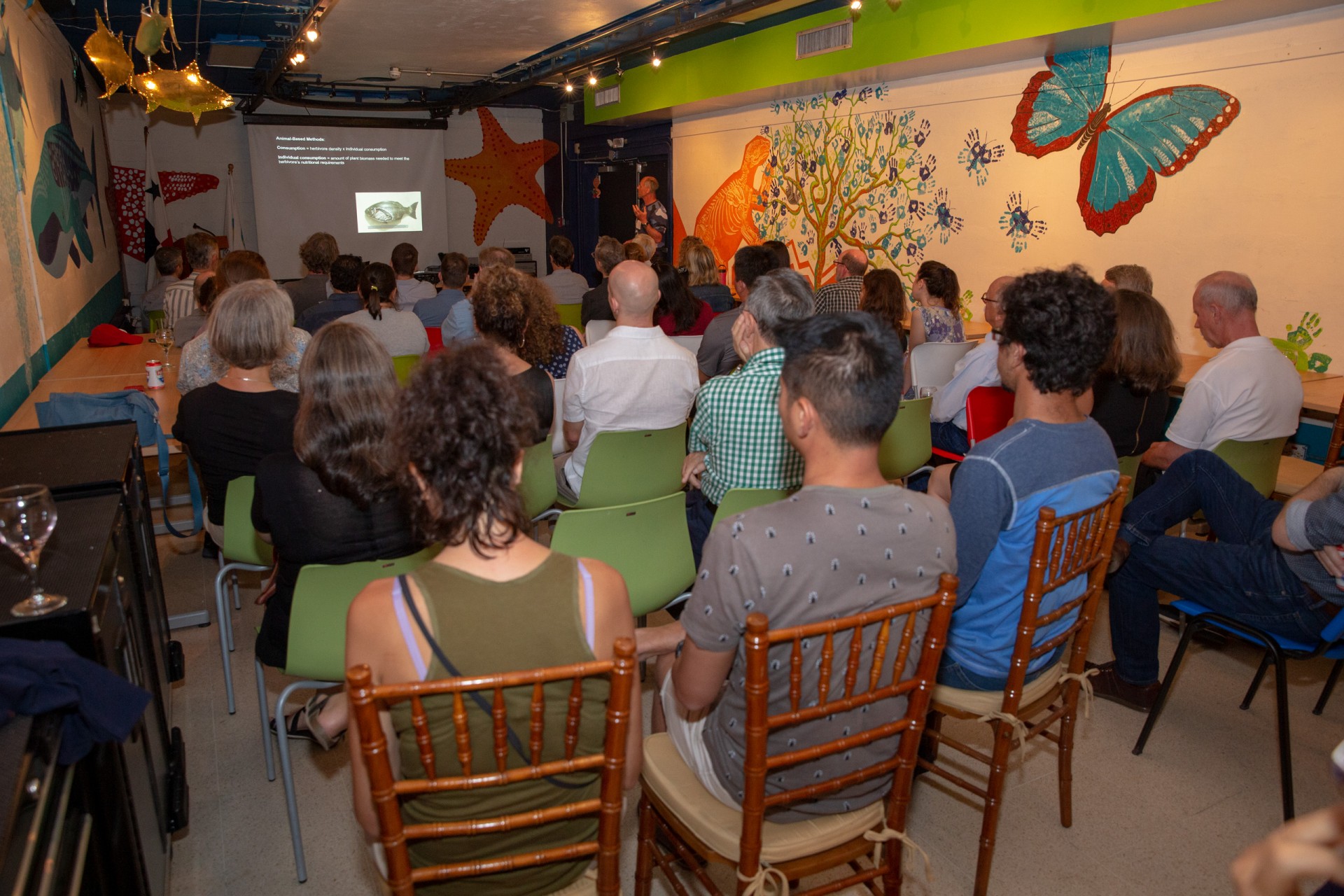 Science Café
On Nov. 12 STRI herpetologist, Roberto Ibáñez, participated in a Science Café at Panama's National Office of Science and Technology (SENACYT): "Frog diversity and conservation in Panama." Ibáñez is a member of the National Research System. He presented information about the current situation of amphibians, the threats they face and the role of communities in protecting endangered species and their habitats.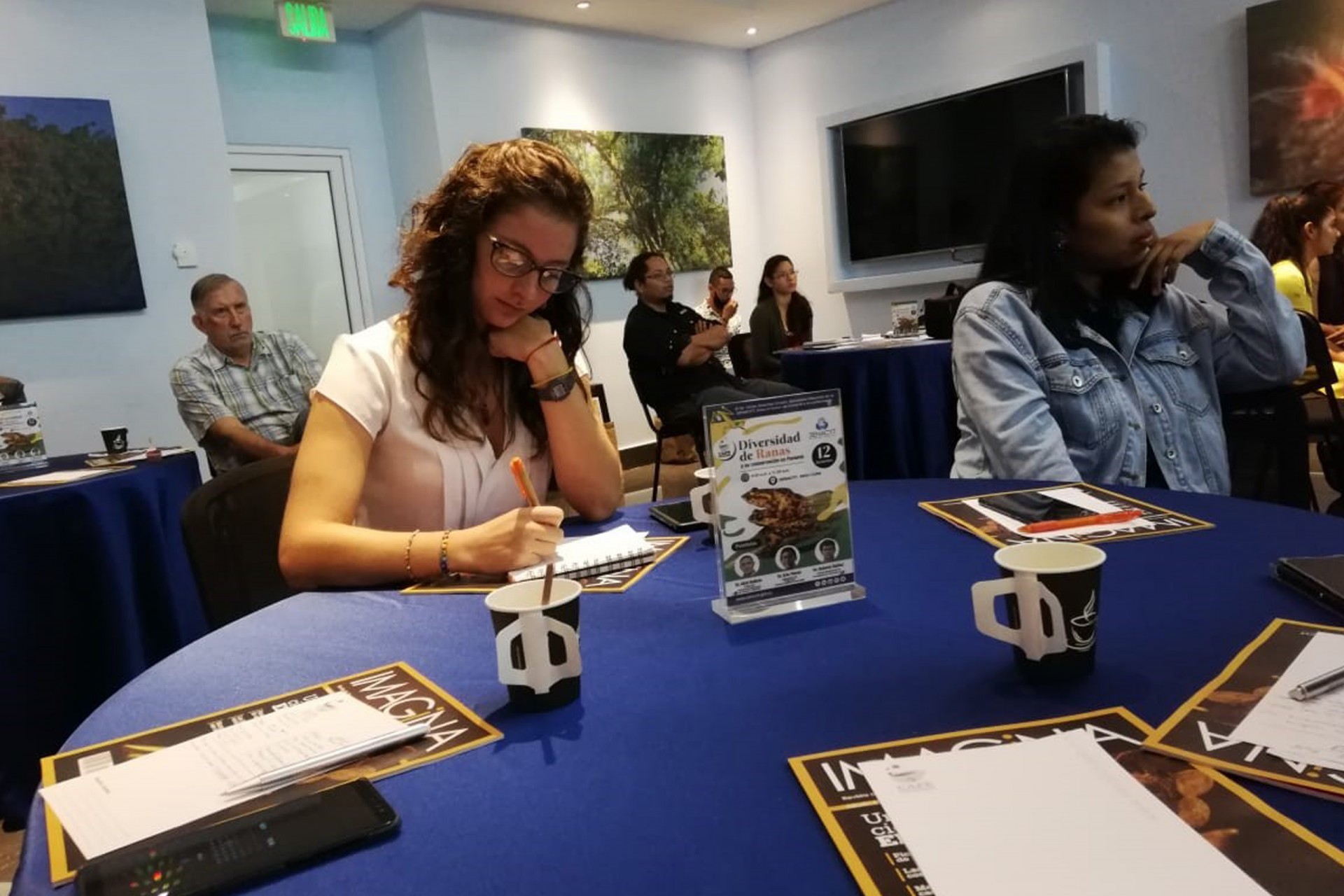 Jeremy Starn Artwork Exhibited
Photographer and graphic artist Jeremy Starn represented STRI at the 2019 annual Artists at Work showing of works by Smithsonian staff and visitors. Jeremy, who was an Intern working on the 50 hectare plot last year at STRI, showed "7,586 Pivotal Irrigation Farms for Each Patent Monsanto Owns."
Gina Della Togna honored with L'Oreal-UNESCO Prize
Gina Della Togna, STRI Research Associate and Academic Researcher at Panama's Universidad Interamericana won the 2019 National Prize for Women in Science offered each year by L'Oreal and UNESCO, for her work to understand the reproductive biology of endangered amphibians.
Kinner-LAT Visits STRI Gamboa Campus
Thought leaders and their hosts at the Kinner-LAT "unconference" held at Panama's City of Knowledge, visited STRI's Gamboa Campus. After opening remarks by Director Matt Larsen and Associate Director, Oris Sanjur; forest ecologist, Helene Muller-Landau talked about the use of drones to characterize tropical forests and Karen Cardenas and Camilla Crifo from Carlos Jaramillo's paleontology lab shared samples of fossilized wood from Barro Colorado Island. The group also visited the Panama Amphibian Conservation and Research Center with herpetologist, Roberto Ibañez and the Bat Lab with Rachel Page. The visit was organized by Daney Ramirez from the Advancement office.
Student visit to Naos Laboraries
On Nov. 15, biology students from UNACHI, the National University in Panama's Chiriqui province, visited STRI's bird collection accompanied by Oscar Lopez, research technician and Jorge Medina, collection volunteer.
Future scientist visits Richard Cooke's lab
Adriana Adsett, a 10-year-old from Panama's Episcopal Institute (Instituto Episcopal de El Carmen) visited the Naos Marine and Molecular Laboratories to interview archaeologist Richard Cooke as part of a school project. She came armed with a list of sensible questions and carefully wrote down answers to all of them. Adriana told Richard that she would like to study Zoology and, after the interview, Richard showed her the animal remains collection that he shares with visitors.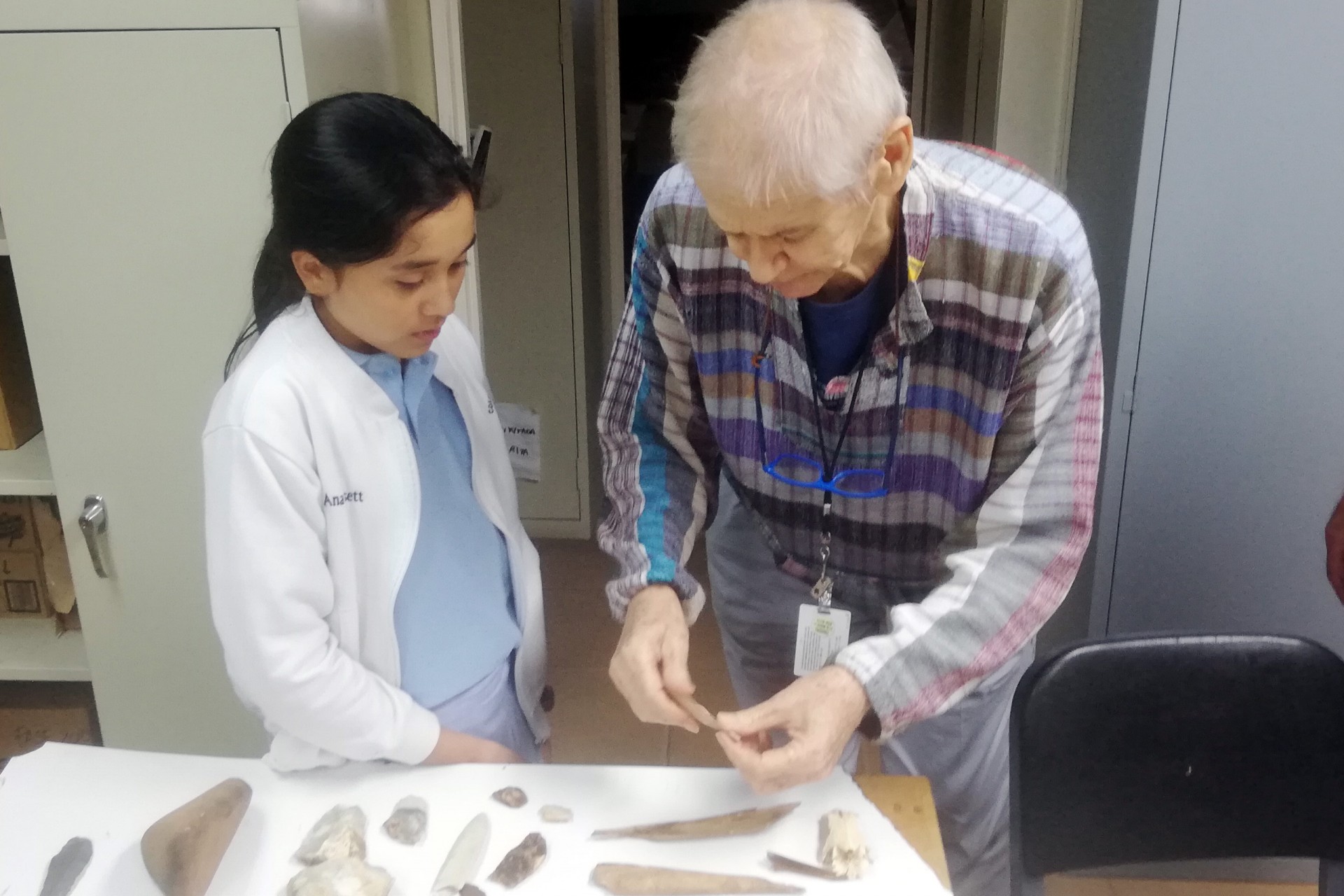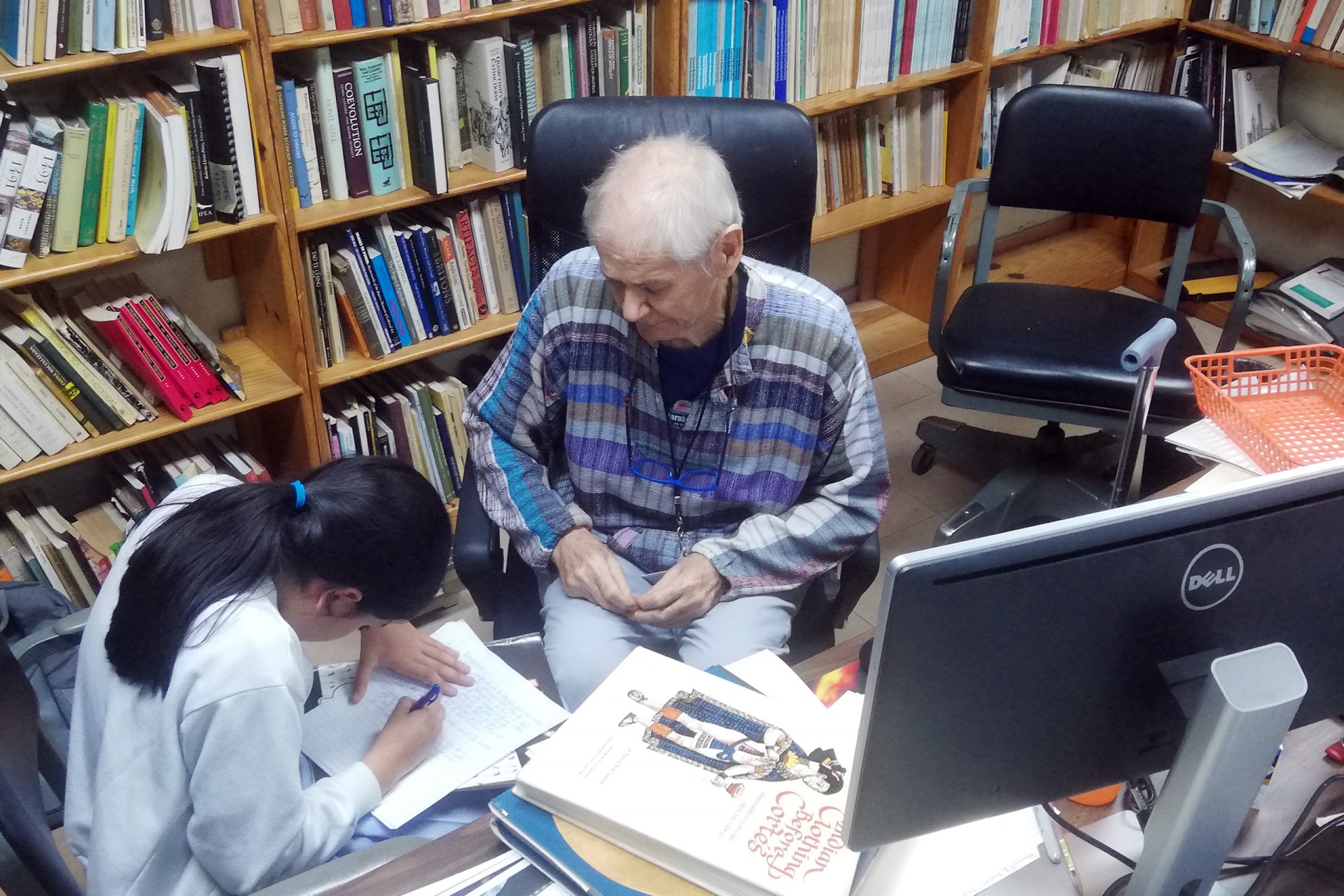 2019 Gigante Course
From November 1 to 15, STRI held the 2019 Gigante Field Biology Course, for biology students from universities in Panama and Central America. The philosophy of the course is to learn by doing: students spend time in the field making observations on particular topics in ecology, biostatistics, entomology, animal behavior, marine biology, evolution, paleoecology and pose new questions to develop group and individual projects, advised by staff and visiting scientists. Participants visited BCI, Galeta and Gamboa. The instructor this year was Armando Castillo.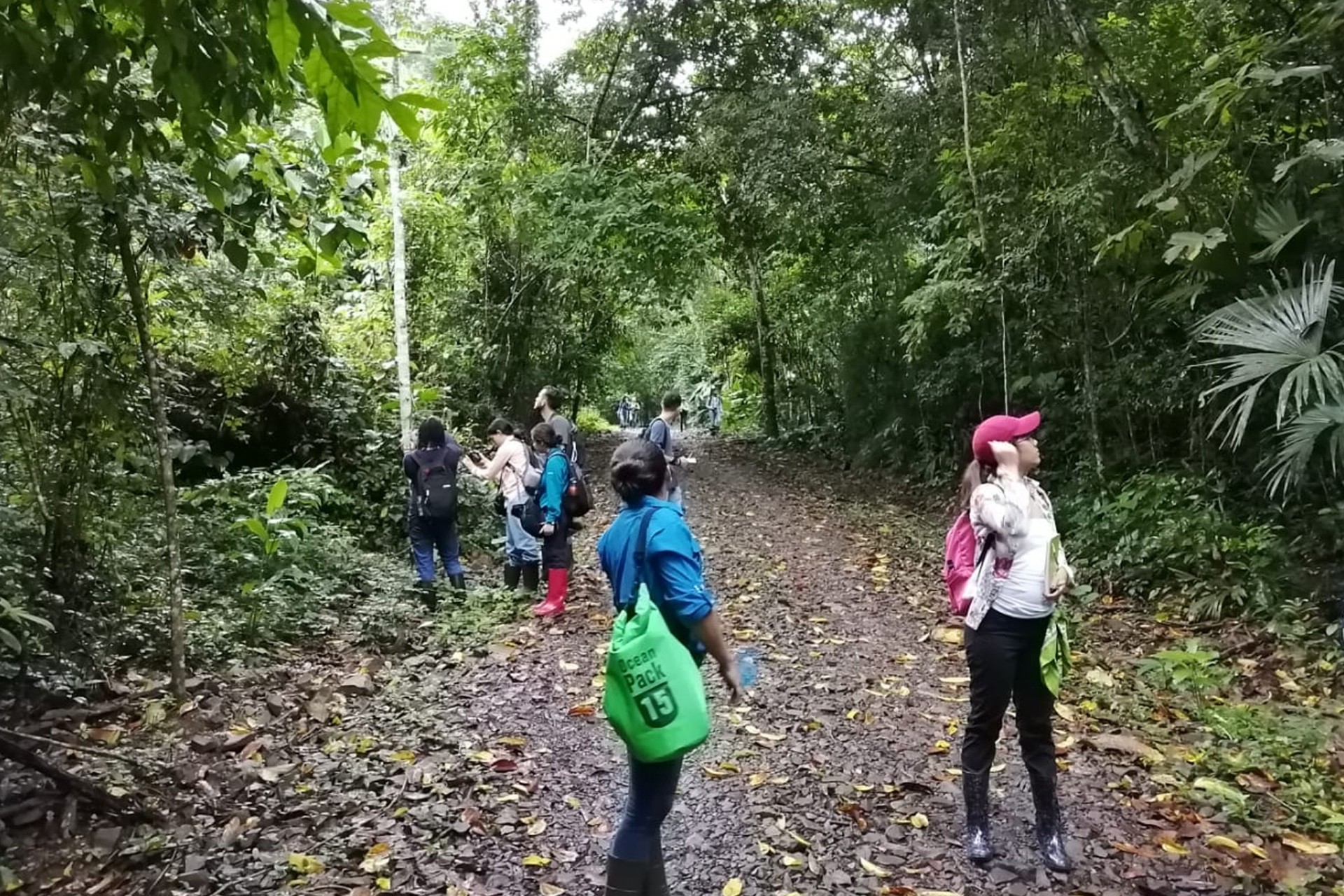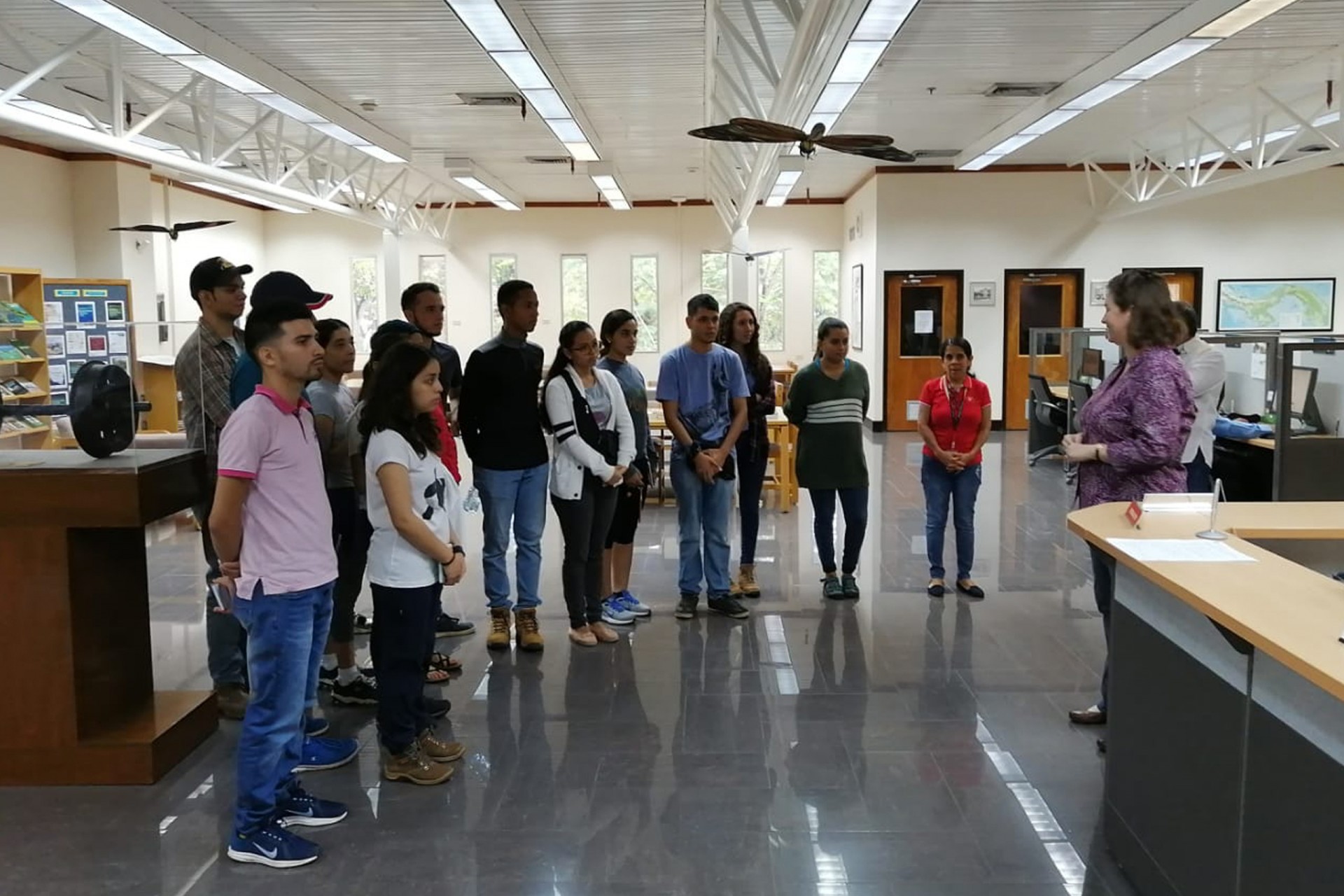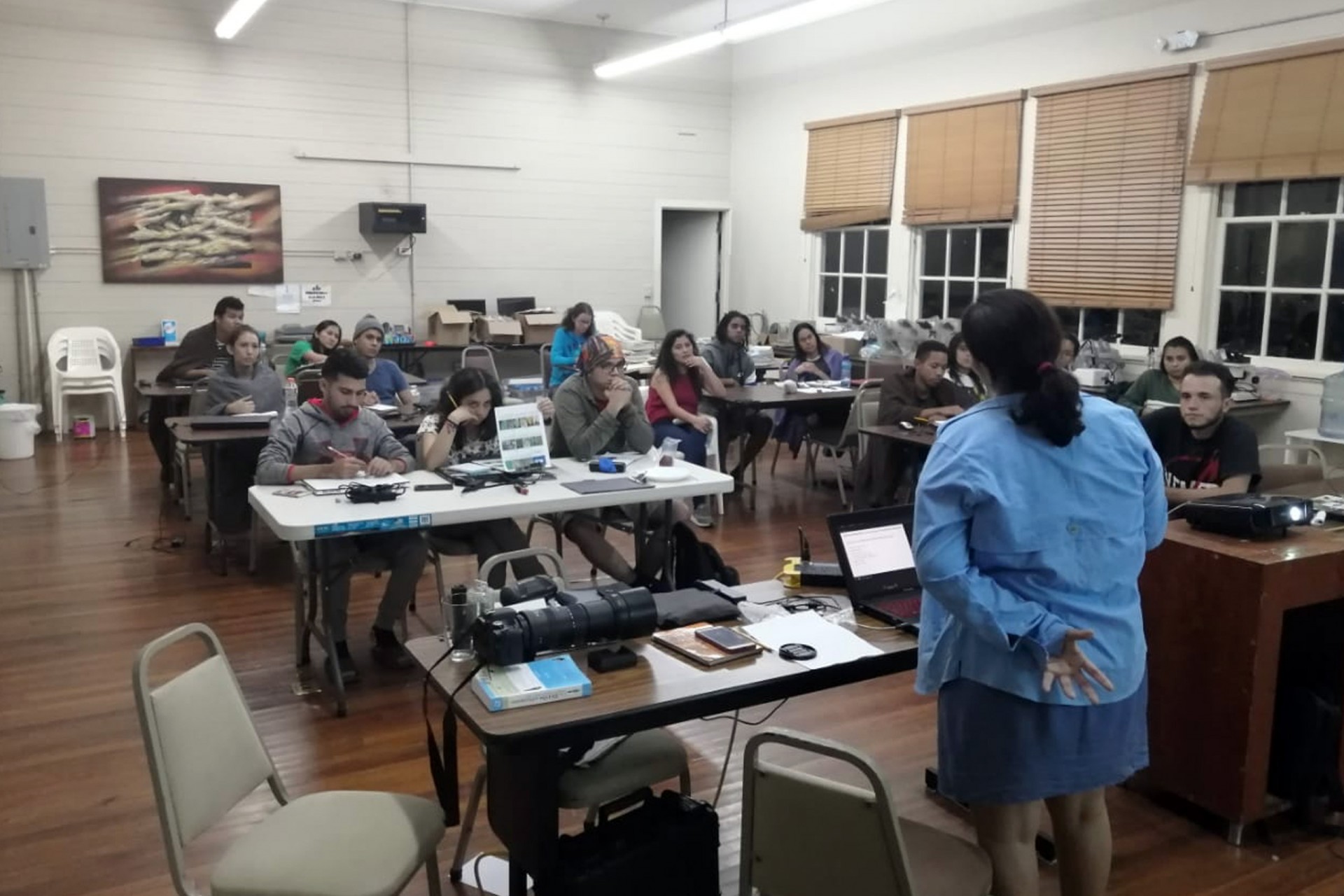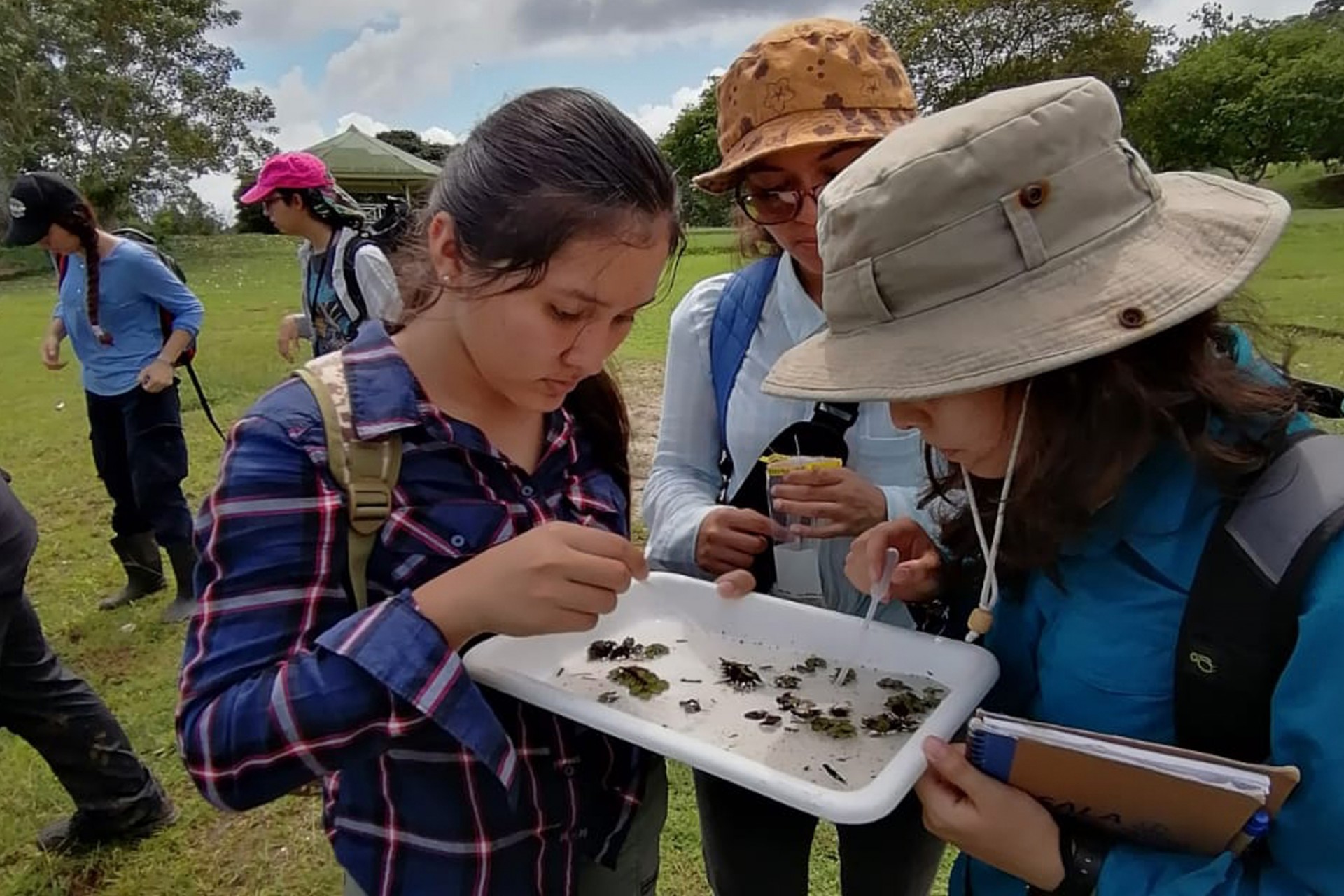 MACTemporal
On November 21, the inauguration of the Temporary MAC exhibition was celebrated on the occasion of the 71st anniversary of the Universal Declaration of Human Rights, organized jointly with the Regional Office for Central America of the United Nations High Commissioner for Human Rights (OHCHR). This exhibition consists of 30 posters illustrated by 30 graphic artists to represent with their designs each of the articles of the Universal Declaration of Human Rights. Paulette Guardia, and Jorge Alemán from STRI participated with posters. This exhibition can be seen from Tuesday through Sunday from 2:00 p.m. at 7:00 p.m. until January 10, 2020 at the SOHO City Center Gallery.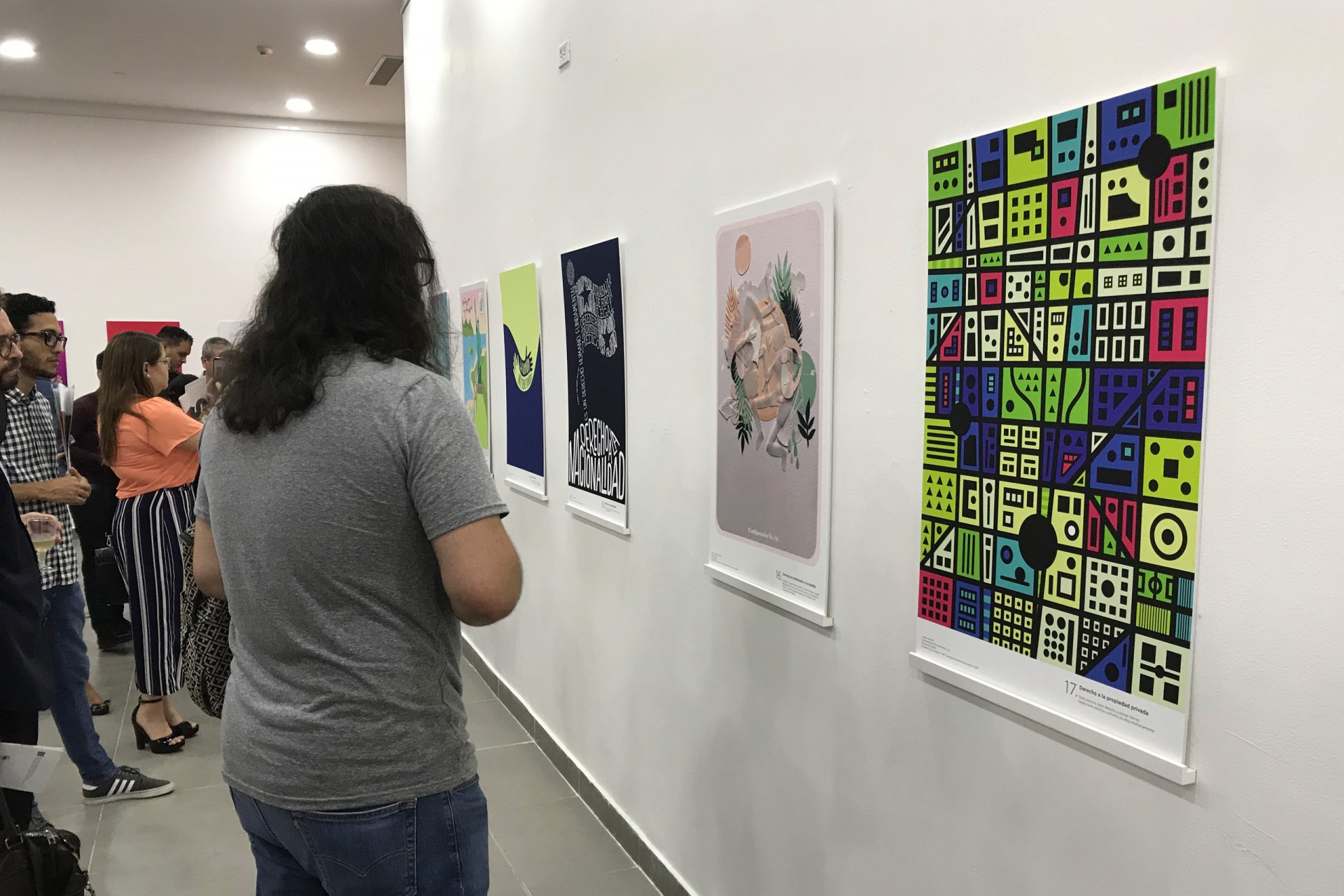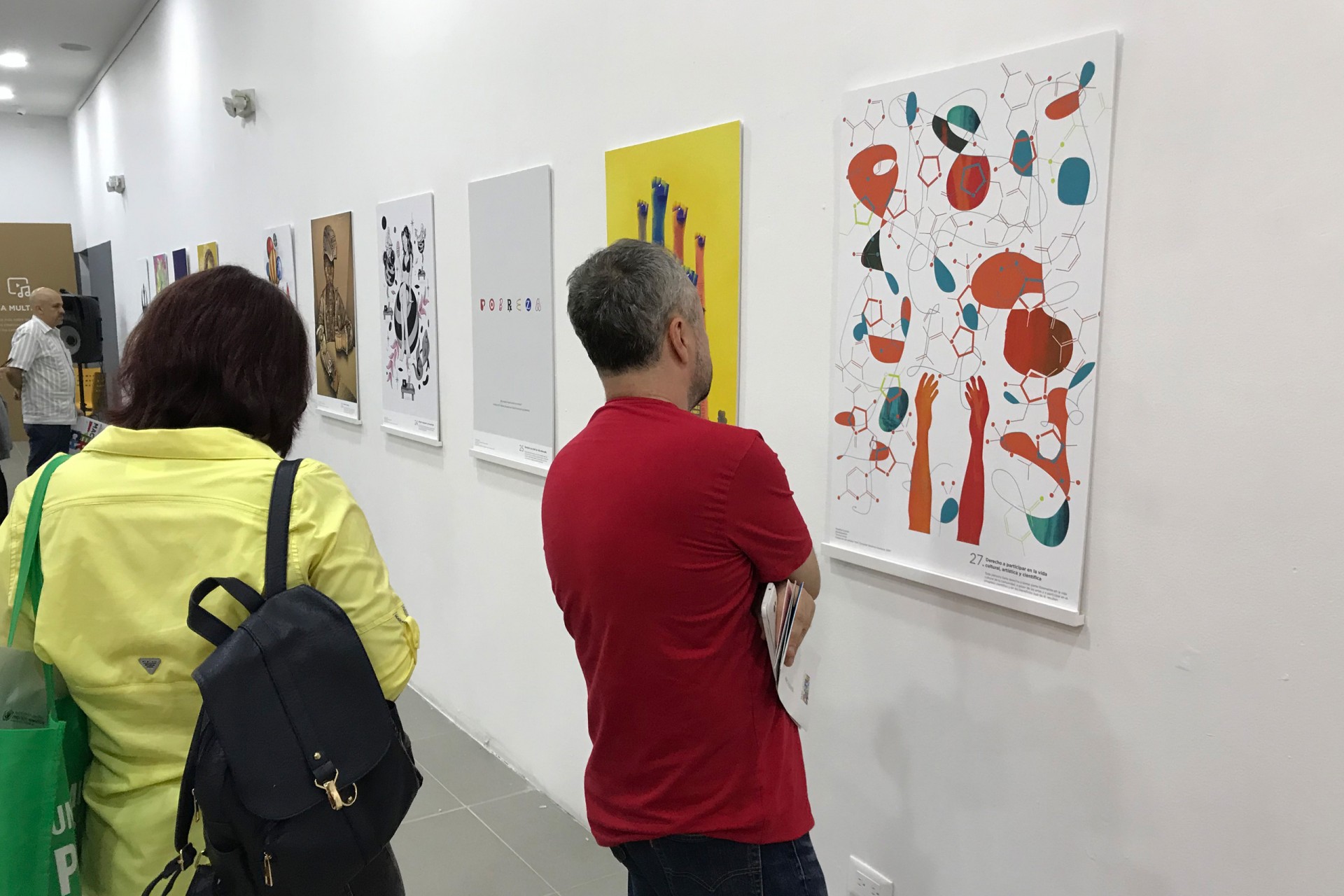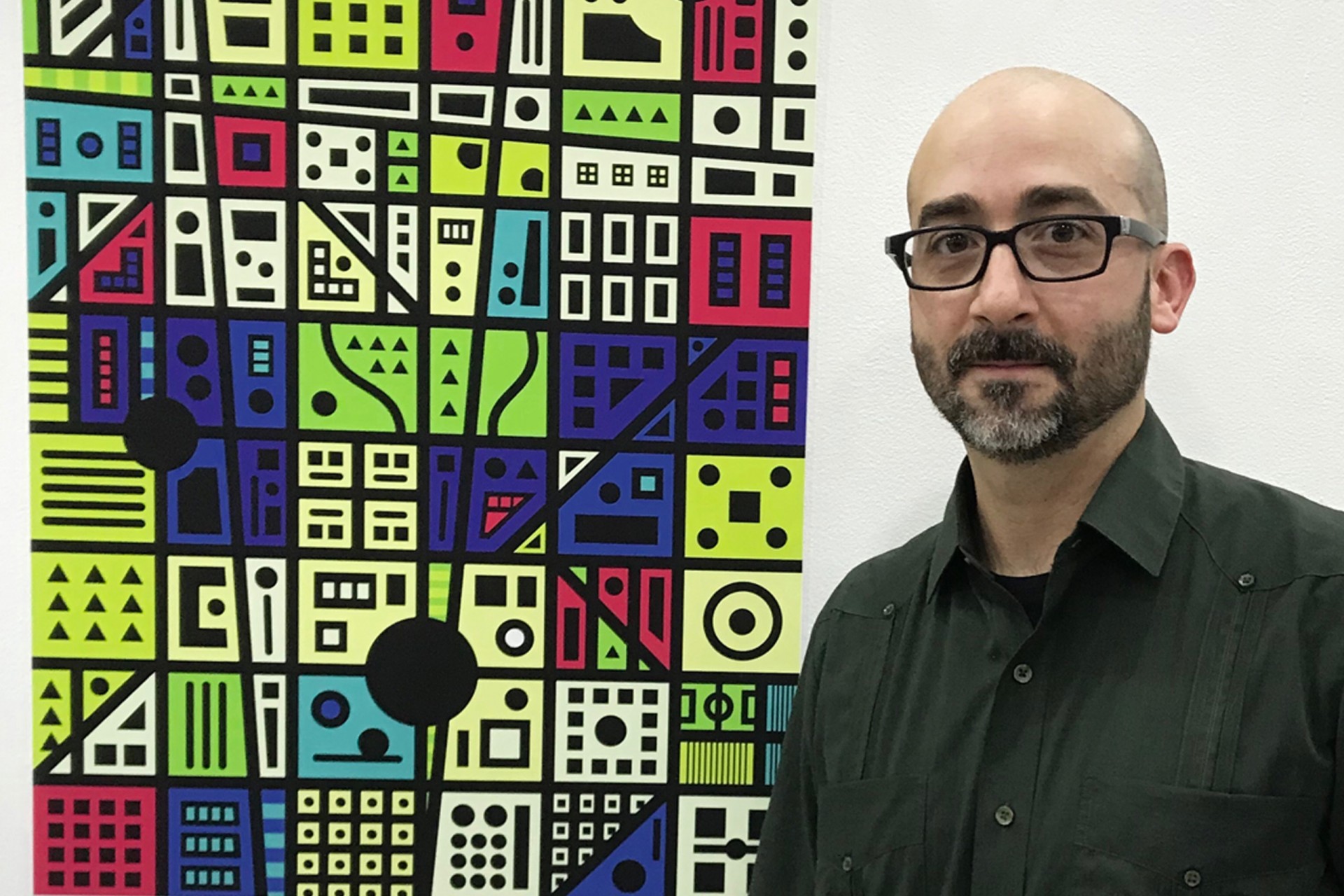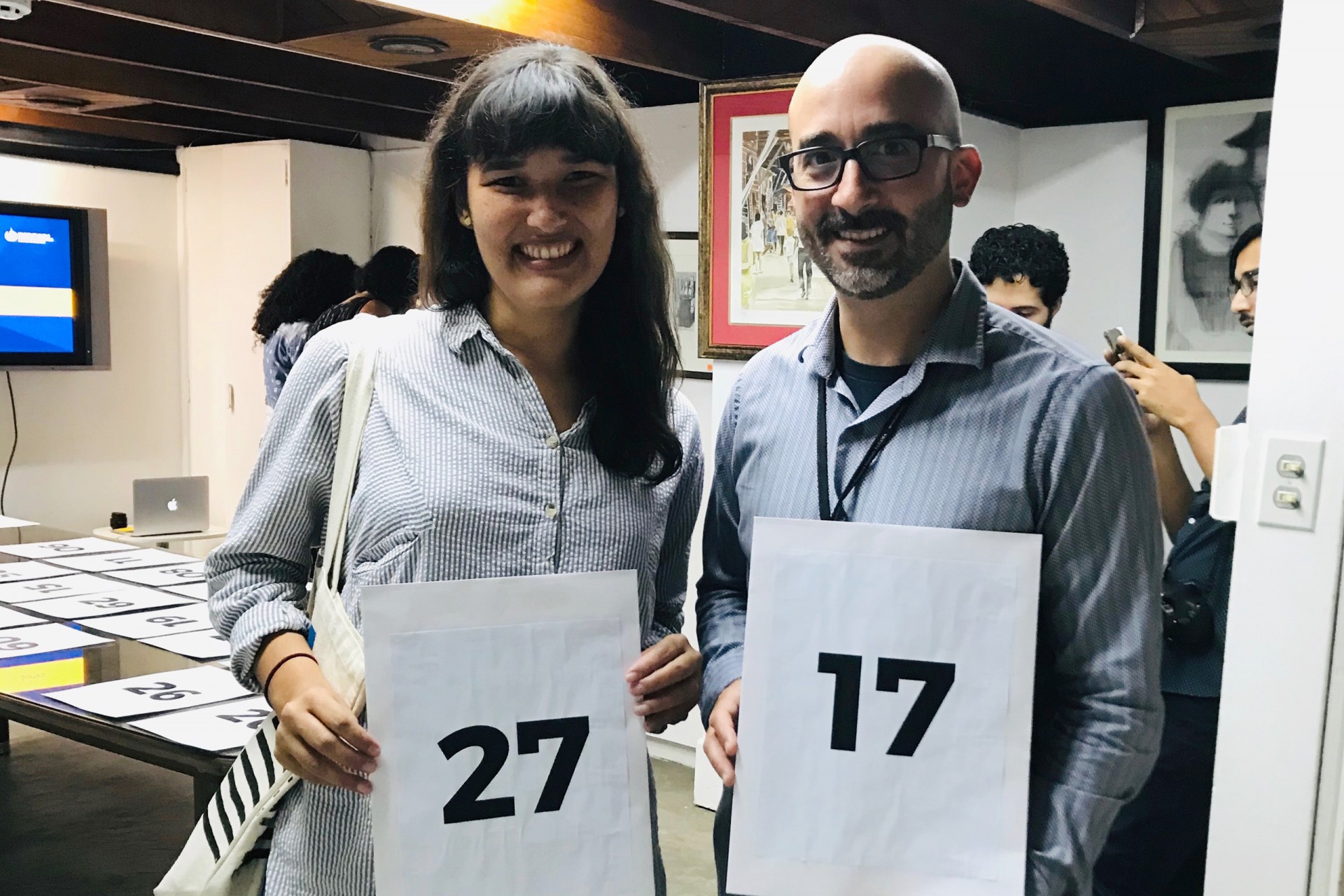 November Public Talk
On Nov. 13, members of Estudio Nuboso presented the public talk: Intertwining art, science and community, showcasing their most recent projects. They also shared their vision for 2020: to continue to promote science and its role in protection, restoration and understanding of tropical ecosystems.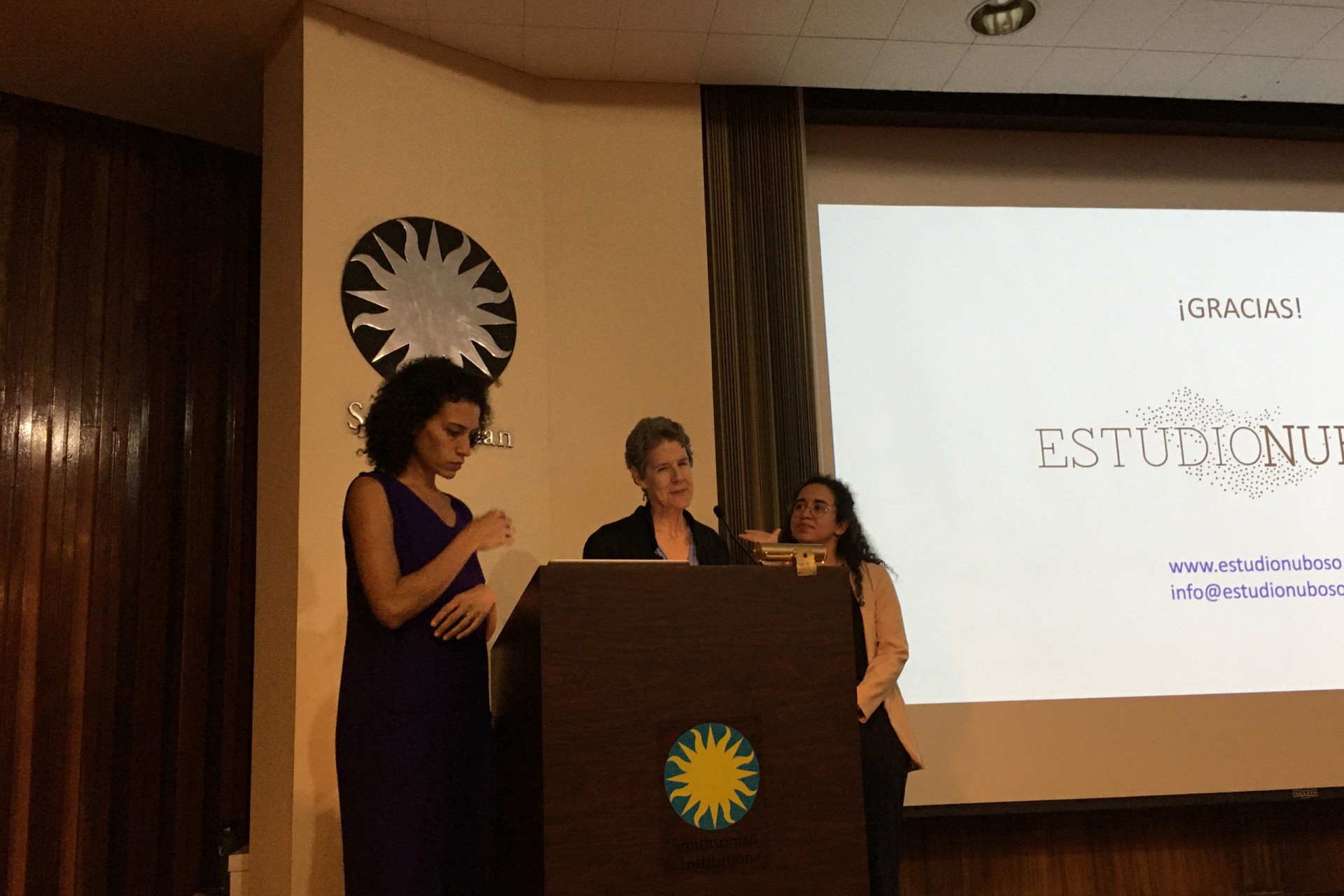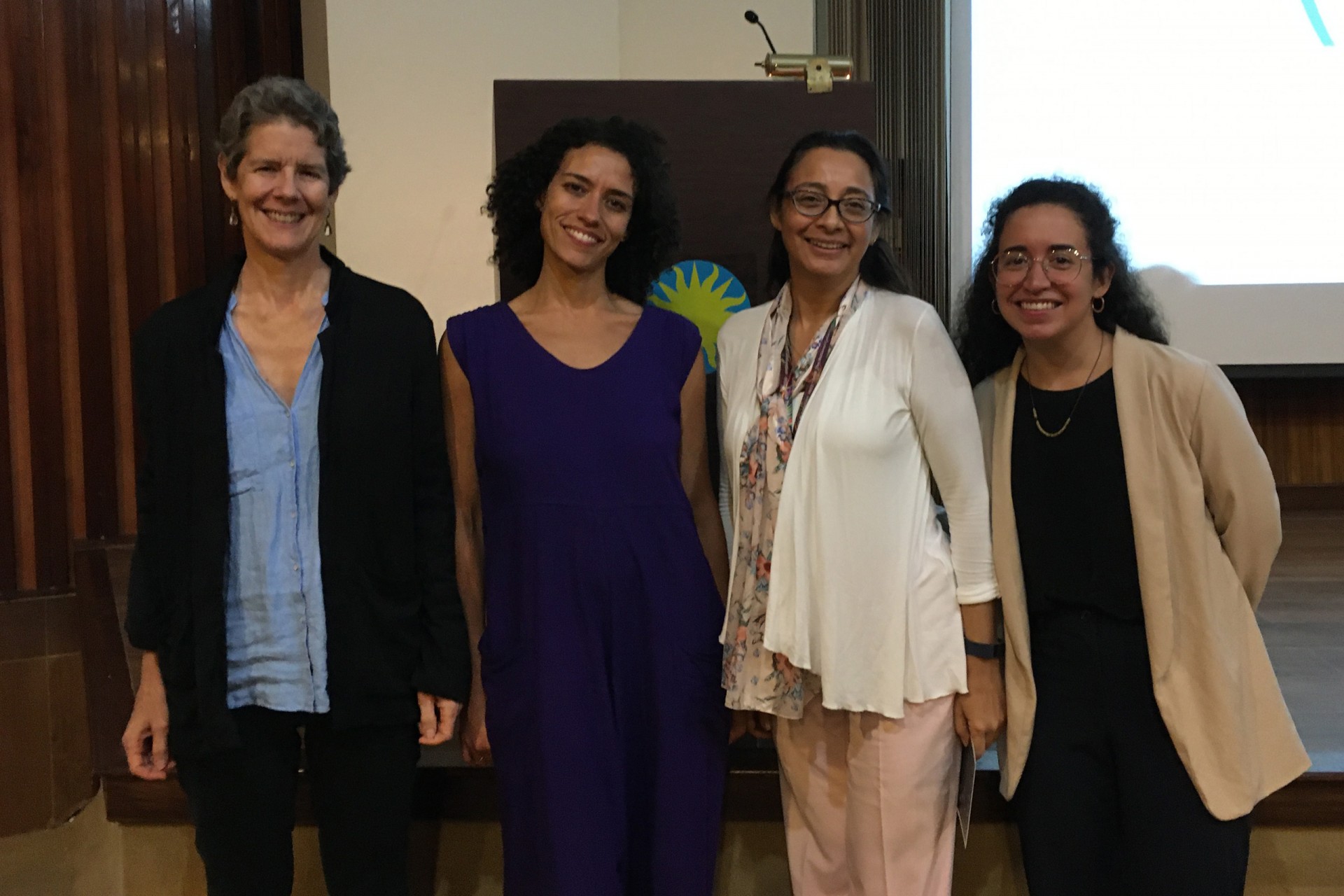 Service Pins Ceremony Awards 2019
On November 22, the STRI community celebrated the dedication and achievements of employees who have worked here for 10, 20, 30 and 40 years. In honor of the 500th Anniversary of the founding of Panama City this year, staff from the Human Resources Office wore traditional Panamanian attire.