Note: The Smithsonian Tropical Research Institute remains closed to all researchers and public visitors to support the effort to contain the spread of COVID-19. The Smithsonian's priority is to protect the safety and health of its staff, volunteers and visitors. All general scientific and general public visits to all STRI facilities are suspended until further notice. We thank you for your understanding and please continue to check this website for future updates.
| General Admission Rates | Cost |
| --- | --- |
| Children under 17 | $2.00 |
| College Students | $2.50 |
| Adults | $3.00 |
| Retirees | $1.50 |
| International Visitors | $5.00 |
| Days open | Hours |
| --- | --- |
| Tuesday - Sunday | 9:00 am - 3:00 pm |
| Special Guided Tours | Cost |
| --- | --- |
| Tour in Spanish | $50.00 |
| Tour in English | $60.00 |
Closed to the public on Mondays and select holidays.
Accessibility
The main station is wheelchair accessible but the mangrove trails and rooftop are not.
What to Bring
We recommend you wear long sleeve shirts and pants, and bring a hat, suntan lotion, insect repellent, water and a pair of binoculars. The weather at Galeta is dry from December to March, and rainy between April and November. During the rainy season, Galeta may be visited by chitras or sand flies.
Safety and Security
Please review our safety and security guidelines.
Getting here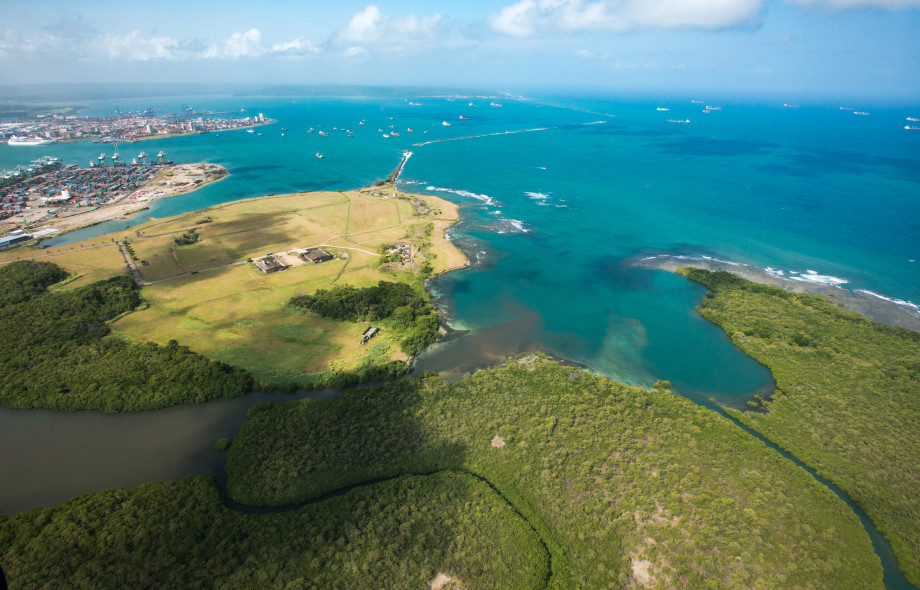 Our location
The station is a 9-km drive north from Colón's at the Cuatro Altos intersection at the northern terminus of the Panama-Colón toll highway. From there, take the Av. Randolph past the Manzanillo and Colón Container ports and then follow the signage to the protected area.
Contact Us
For reservations and information
Reservations are required to visit the station. Please give us at least two weeks' notice.