STRI special events,
May 2022
New Economy Forum, Unsung Heroes award, Kaoru Kitajima honored, World of Pollinators, painting workshop at Punta Culebra
STRI Director Speaks at Bloomberg New Economy Forum
How will Latin American economies evolve in the wake of Covid-19? STRI Director Joshua Tewksbury joined Danielle Wood, director of the Space Enabled Research Group at the MIT Media Lab, to discuss the role of biodiversity in the mix, as invited speakers at the Bloomberg New Economy Gateway Latin America held in Panama from May 18-19. Moderator Julia Leite, Bloomberg's country chief in Brazil, asked: "What happens if we don't invest in biodiversity?"  "[] It's pretty scary," Tewksbury replied. "Right now, the Brazilian Amazon is teetering… between maintaining its capacity to absorb carbon—as the largest single carbon sink in the world. [] If it starts moving from a rain forest to a savannah ecosystem. That's called a tipping point. There's no company that can hedge against that tip. It will have a global impact. It is not just Brazil's responsibility to make sure that doesn't happen. It is all of our responsibilities to make sure that doesn't happen."
Bloomberg's story about the event quoted Tewksbury as saying: "I think the private sector has the capacity to move faster [to move this forward than the public sector]."
STRI's Unsung Heroes Honored in Washington DC
Batlab director Rachel Page, paleontologist Felix Rodriguez, and Academic Programs' manager Adriana Bilgray and coordinator Paola Gomez, travelled to Washington, DC to receive their awards from the Smithsonian Institution as Unsung Heroes, in recognition of their contributions to the STRI community during a time when STRI was challenged both by the pandemic and with reinventing the way we do science to guarantee inclusion, diversity, equity and accessibility.
Research Associate Kaoru Kitajima Honored in Japan
On April 18, forest ecologist Kaoru Kitajima received the Midori Academic Prize for outstanding achievements in plant biology, forest biology or nature conservation, from Japan's Prime Minister, Fumio Kishida. She also received the Ecological Society of Japan Prize, the most prestigious award given by the society, for exceptional contributions to ecology.
Kitajima's PhD research at the University of Illinois included seminal publications on the physiological tradeoffs of seedlings on Barro Colorado Island (e.g., Kitajima, K. 1994. Oecologia 98: 419). After serving as a professor of botany at the University of Florida (1997-2013) she returned to Japan as Professor of Forest Science at Kyoto University. Kaoru will return to STRI's canopy cranes in August with collaborators from Kyoto to study plant physiological responses to the changing environment. Watch Kaoru receive the Midori Academic Prize with the Emperor and Empress at the head table, here.
The World of Pollinators
In celebration of World Bee Day, Panama's Summit Municipal Park and the Smithsonian Tropical Research Institute (STRI) participated in an event on Sunday May 22nd called The World of Pollinators, to educate visitors about bees and other essential pollinators and their role in sustaining biodiversity.
Visitors learned about different bee species, including two of the most studied species in Panama, the orchid bee and the sweat bee, and about the life cycle of butterflies, how hummingbirds pollinate flowers and about bats as nighttime pollinators. Children had a chance to identify butterfly species in a butterfly garden, learned how to make their own wing-flapping hummingbird materials, and saw a live bat up close.
The United Nations established May 20th as World Bee Day to raise awareness to the importance of bees and other pollinators, their role in sustainable development and the threats they face.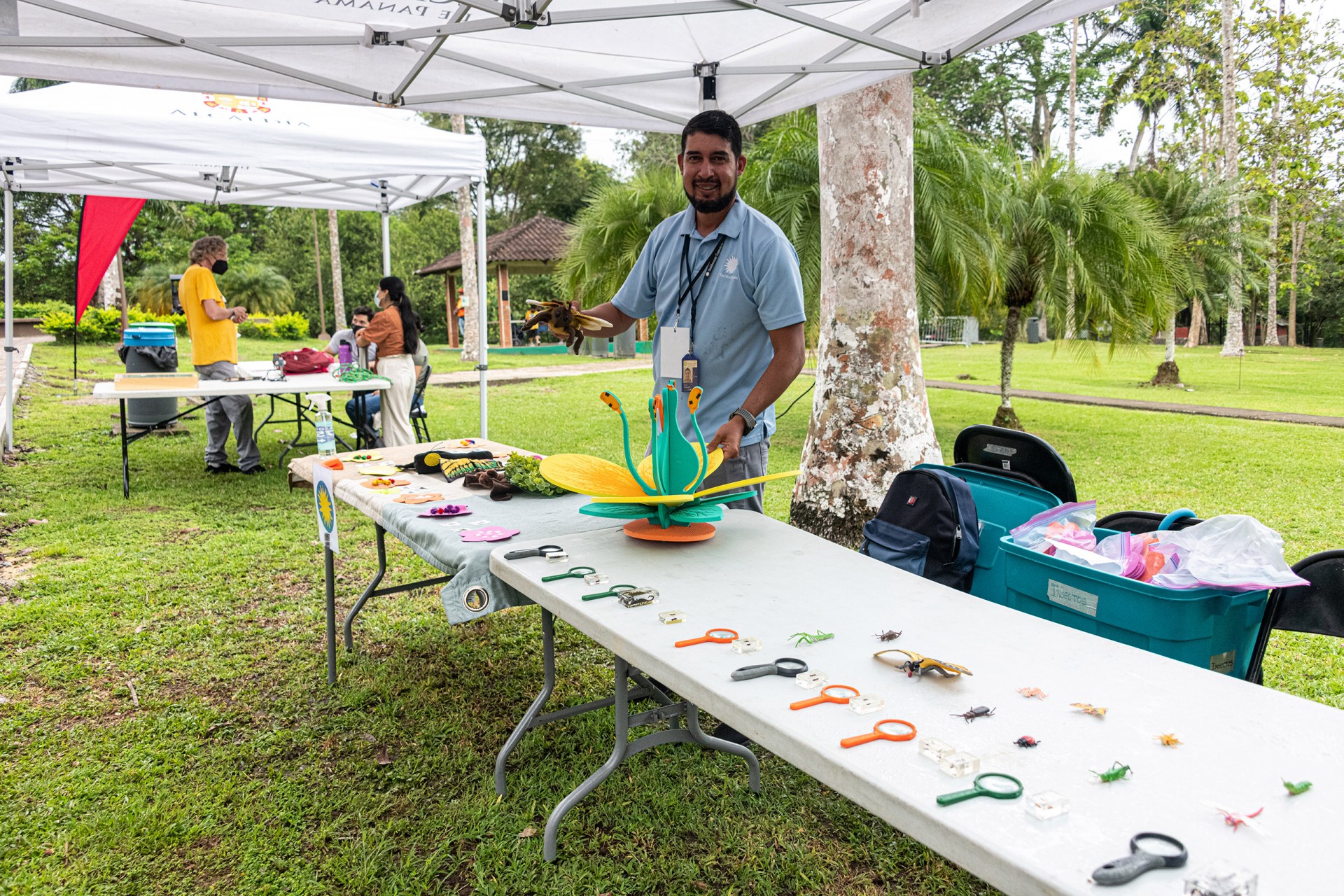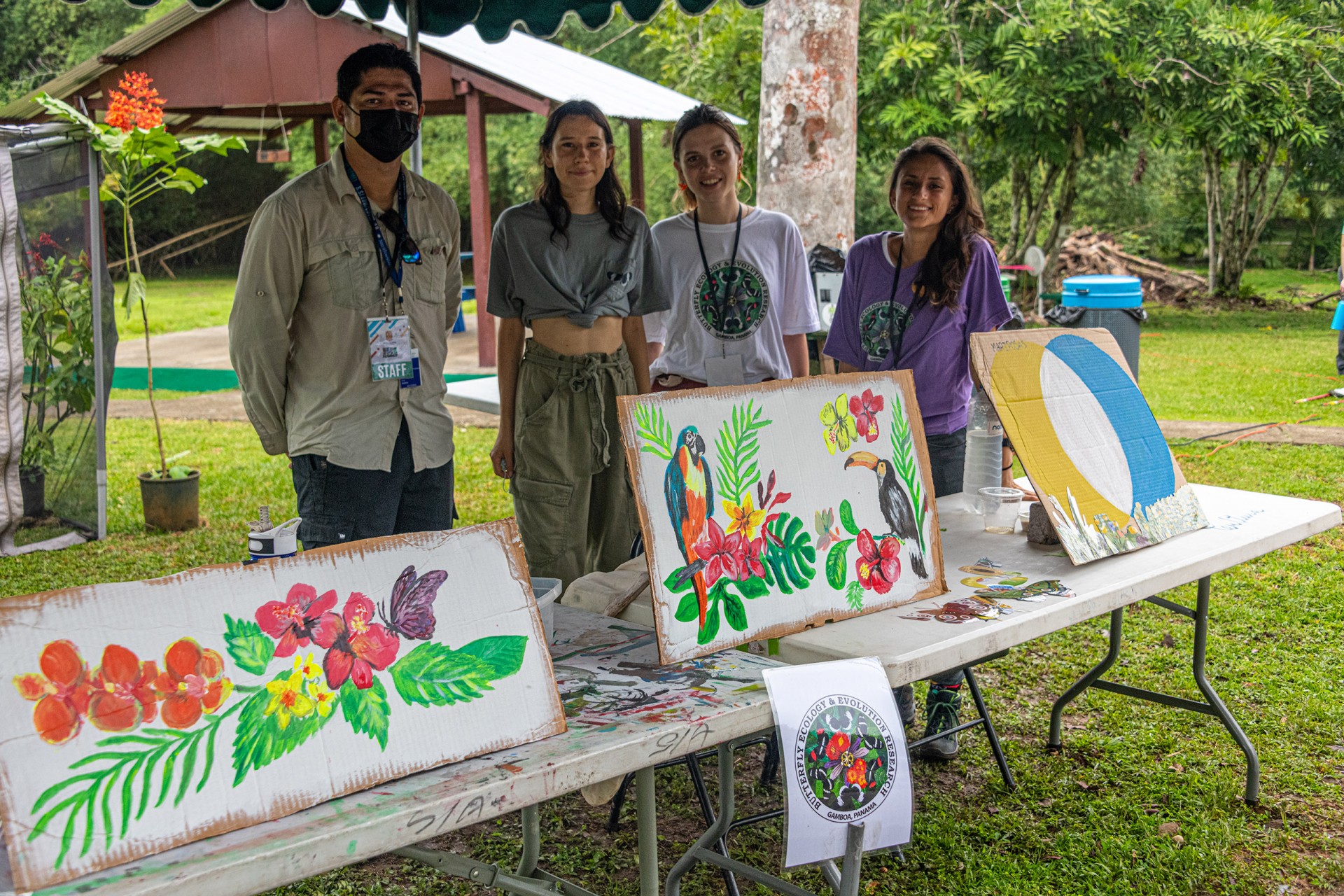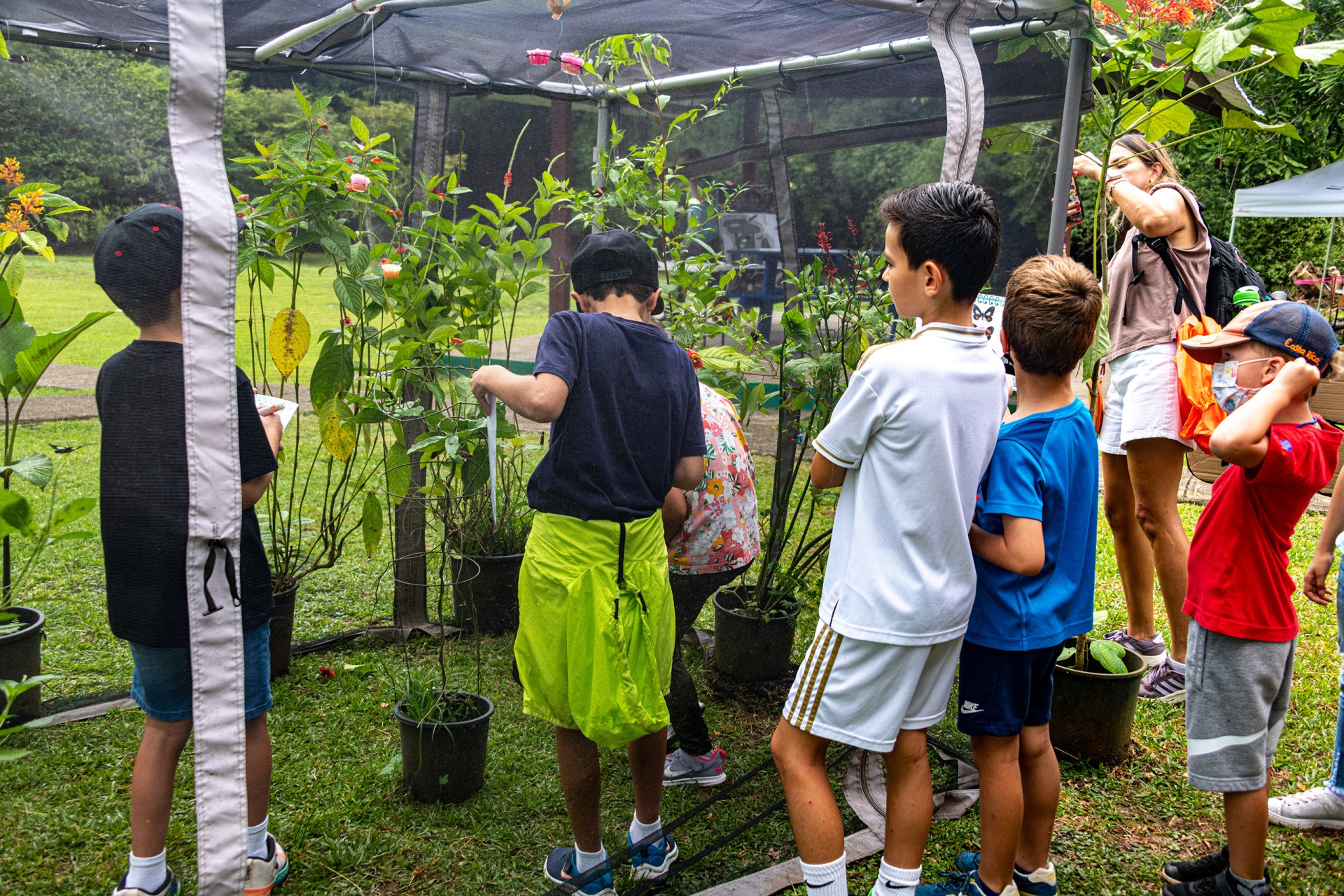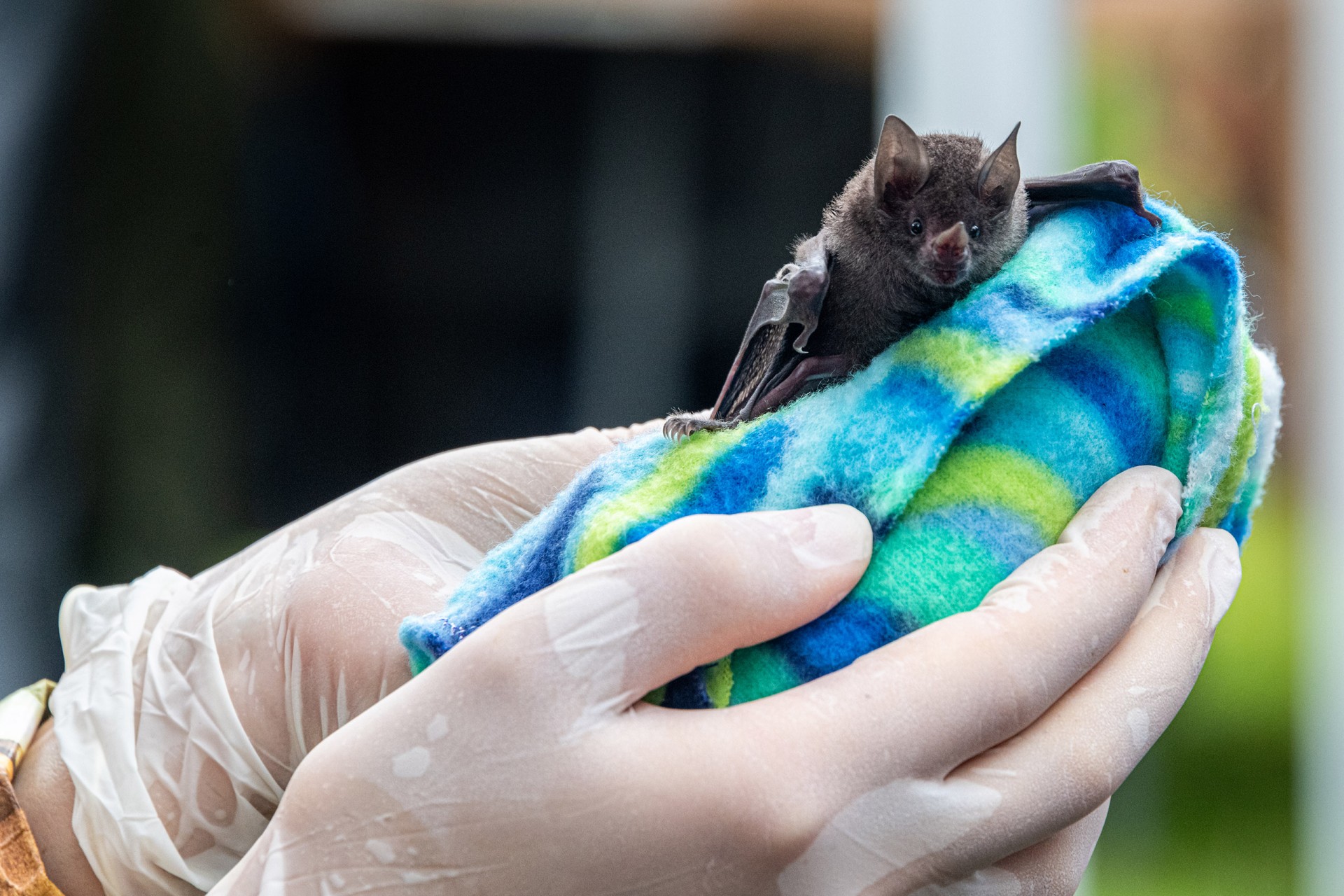 A Morning of Art with Olga Sinclair
 The Olga Sinclair Foundation offered a painting workshop for girls and boys ages 8 to 14 from the Mayor's Office of Panama and children of STRI collaborators at the Punta Culebra Nature Center. "This was the first time that a professional Panamanian artist hosted a workshop at Culebra and it was a success. It is so important create multisensorial experiences by combining science with art to reach kids directly. We'll organize another workshop like this again, soon," said Jimena Pitty, Punta Culebra manager.