New BioMuseo exhibits, Staff awards,
Gamboa Science Day… and more
New BioMuseo exhibits, Staff awards, Gamboa Science Day, R-Course, UCSB Smithsonian-Scholars Summer Program, Tropical Plant Ecophysiology Symposium, new book on park flora, Crocodile project honored by SENACYT, Oris Sanjur featured in book, new ORCID numbers, Children's Day at Punta Culebra and Tupper renovation project.
New BioMuseo exhibits
The Living Web (La Red Viviente) and Oceans Divided (Océanos Divididos) join eight permanent exhibits at the Frank Gehry-designed BioMuseo in Panama City. Canadian designer Bruce Mau and his team featured 'devices of wonder' in each exhibit based on work by STRI scientists. Allen Herre's fig-wasp research inspired the Living Web, and the two, giant aquaria representing the Pacific and the Caribbean, were set up with help and expertise from marine scientists and staff at Culebra Point Nature Center.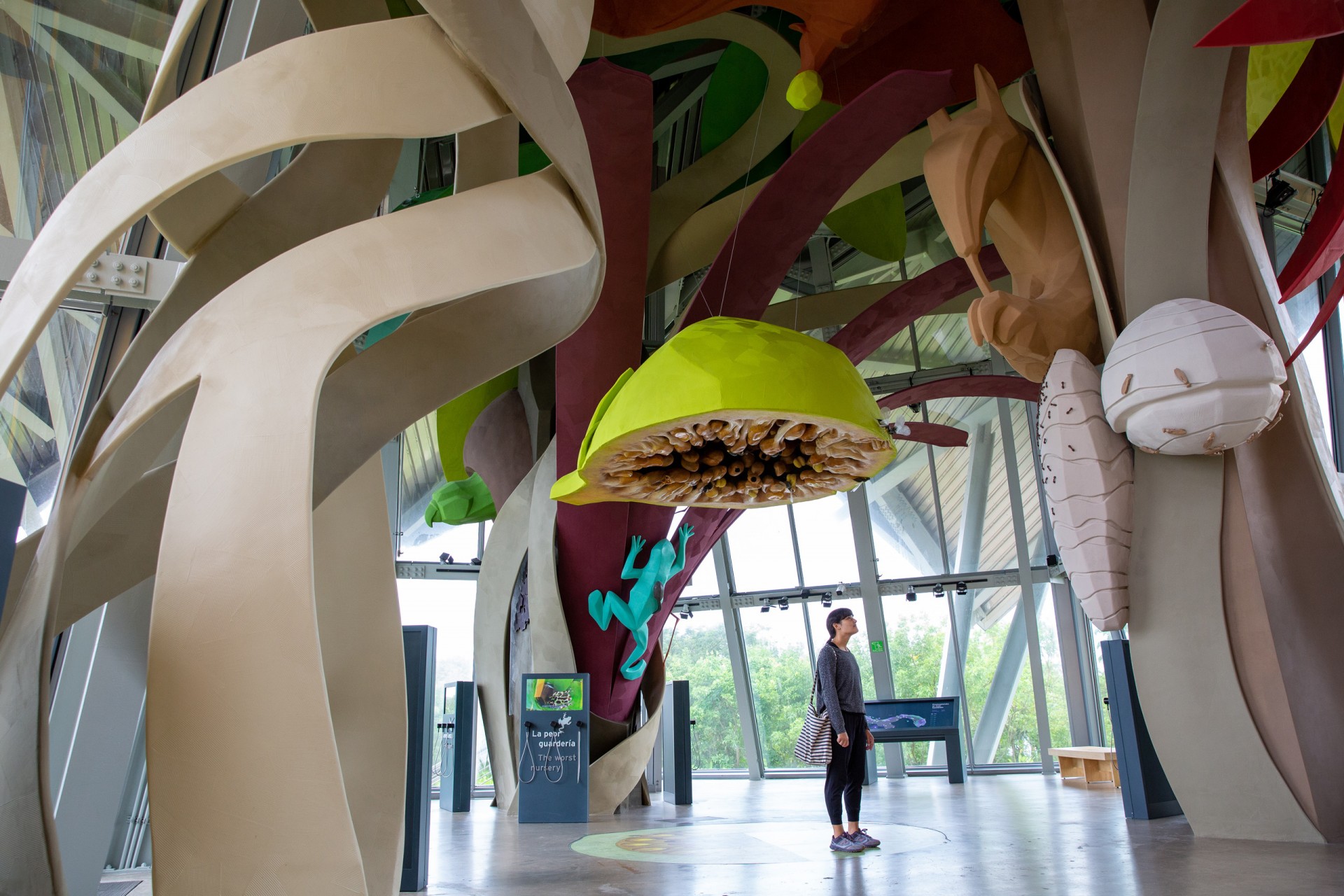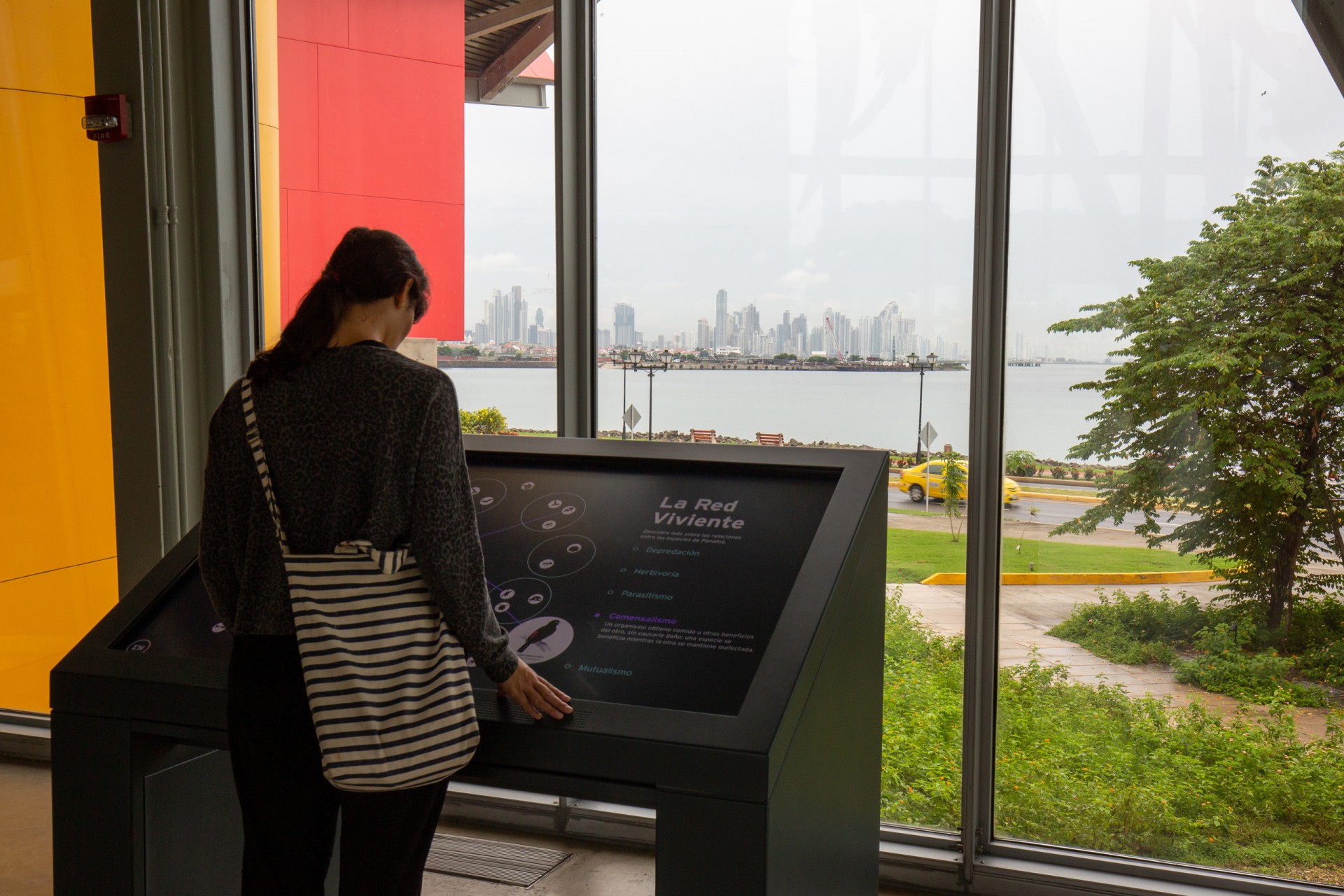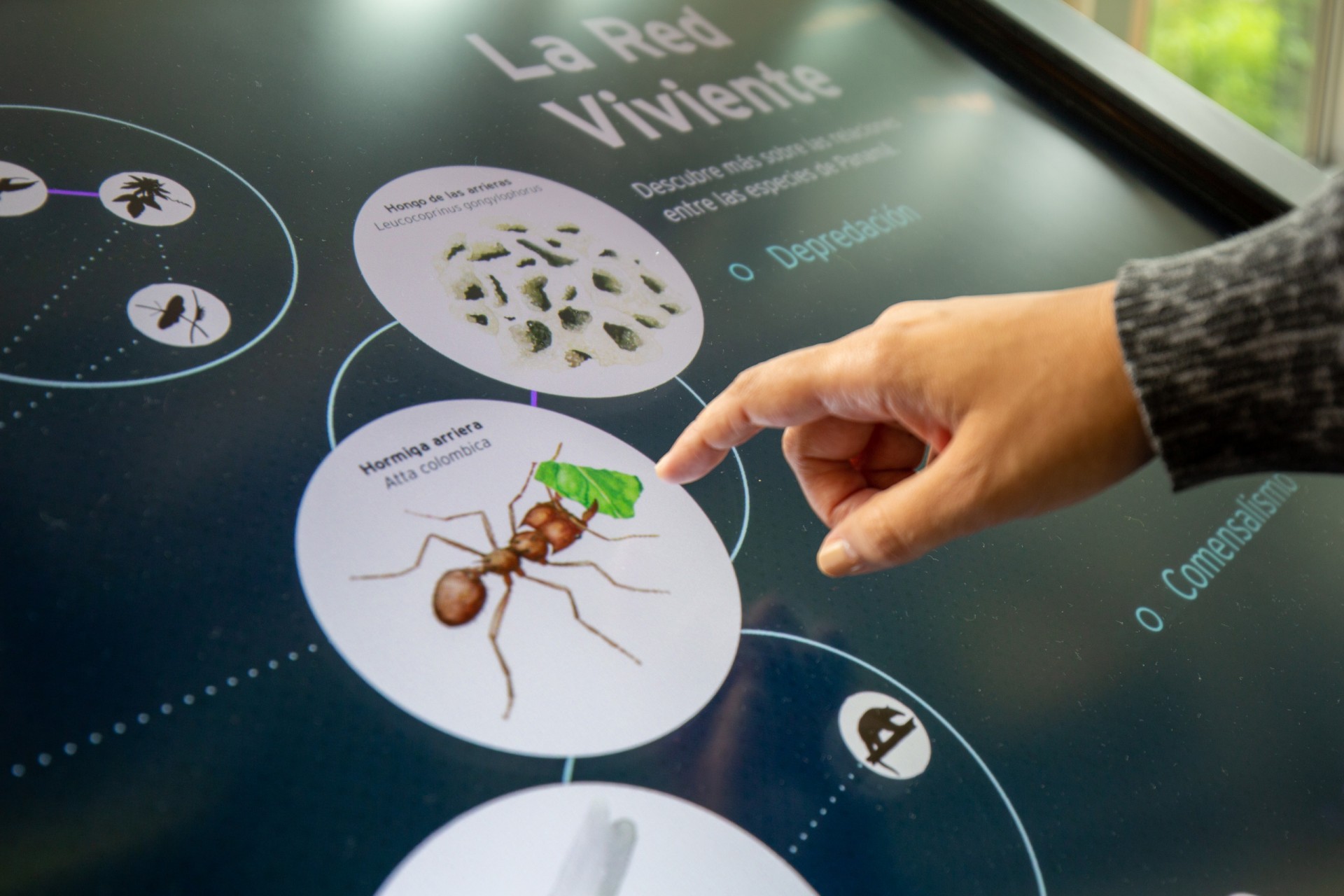 Kudos to Mary Jane West-Eberhard and Kristina Anderson-Teixeira
Mary Jane West-Eberhard, staff scientist emerita and member of the National Academy of Sciences, received the prestigious Rudolf A. Raff Pioneers Award from the Panamerican Society of Evolutionary Developmental Biology. This honor is given to a researcher who has contributed in exceptional ways and pioneered new directions in the field of evolutionary developmental biology. And Kristina Anderson-Teixeira, leader of the ForestGEO Ecosystems and Climate Program at STRI and the Smithsonian Conservation Biology Institute, received the Presidential Early Career Award for Scientists and Engineers (PECASE), the highest honor given by the U.S. government to early career scientists and engineers who show exceptional promise for leadership in science and technology. Congratulations!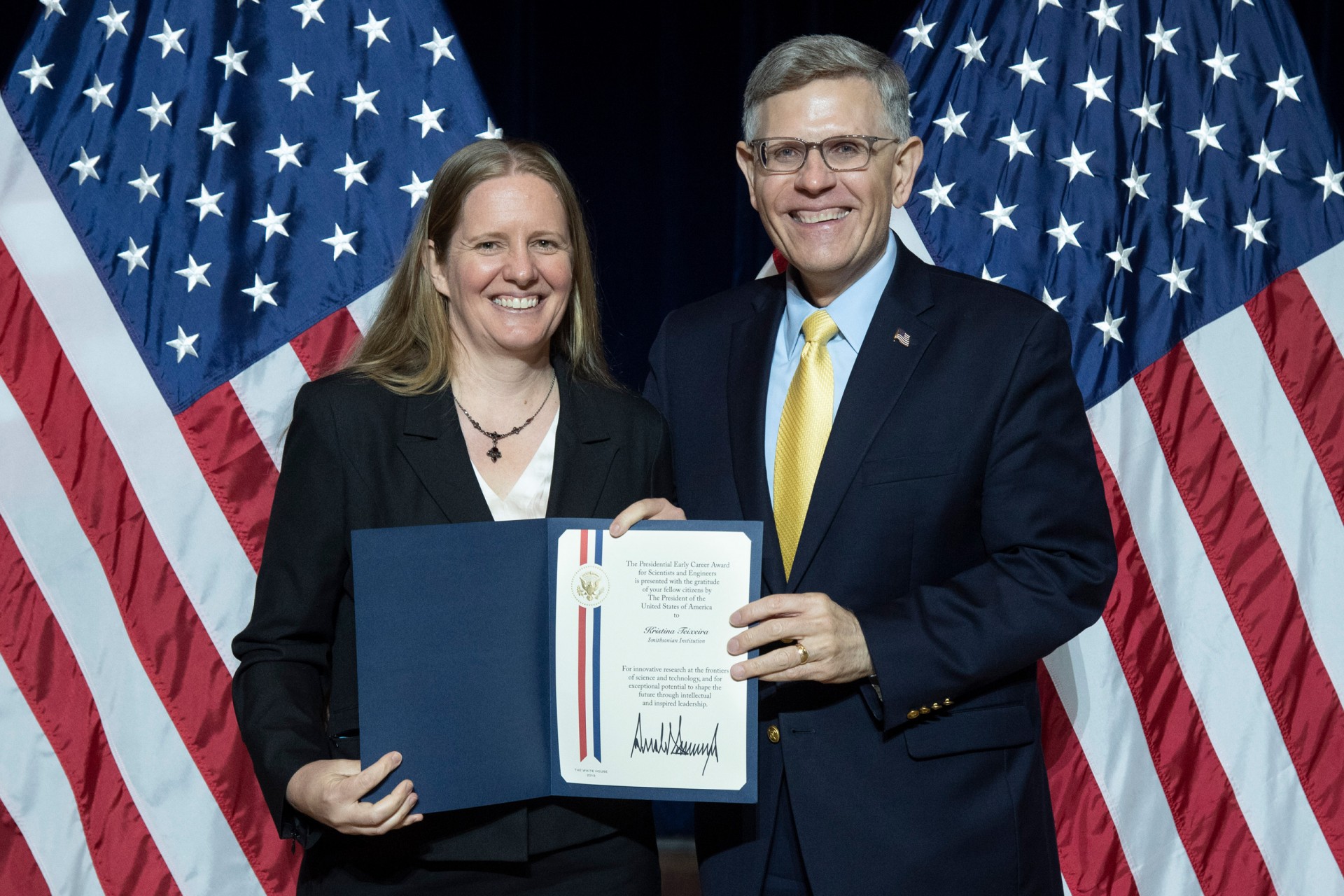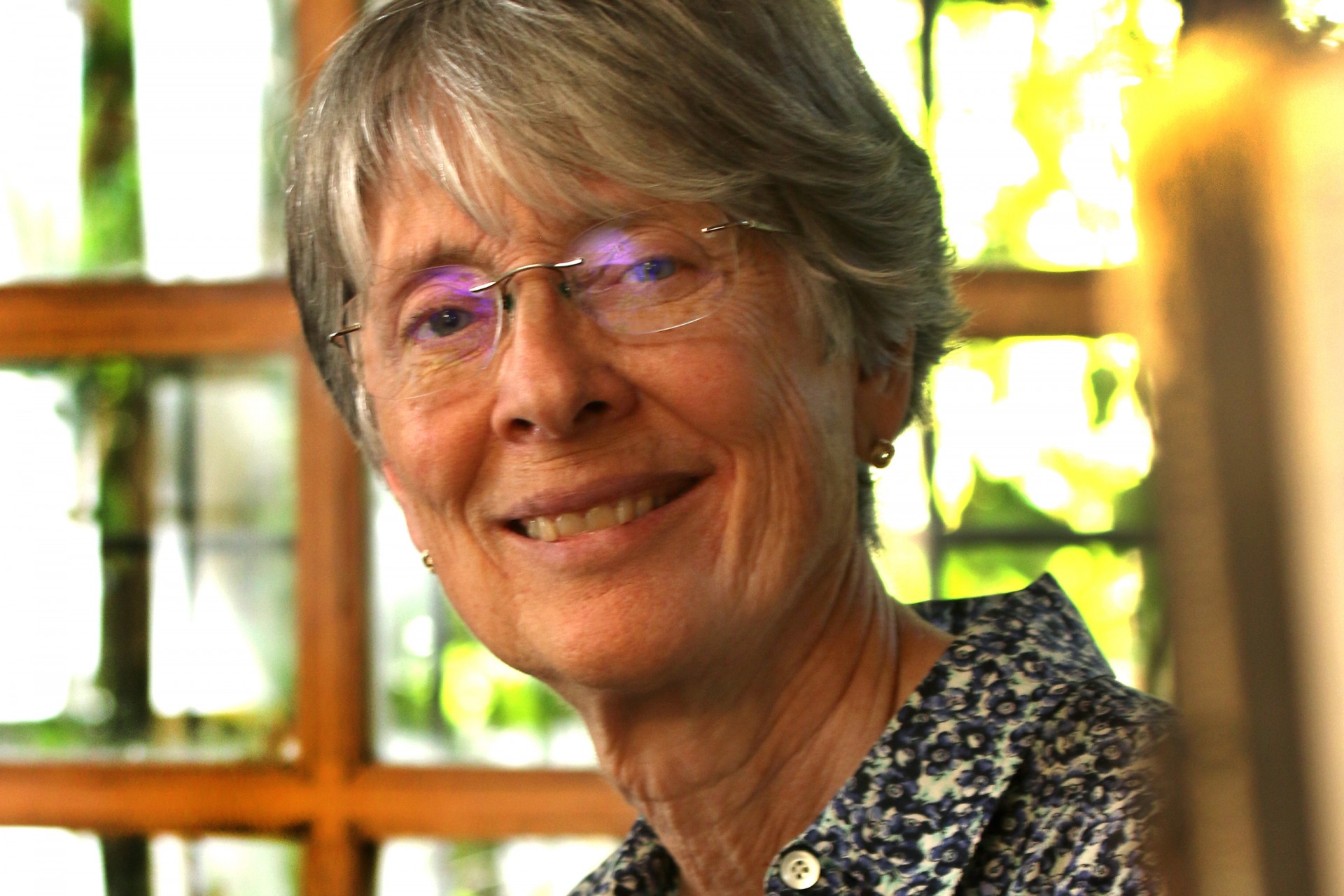 Gamboa Science Day
Between June and August, STRI's Gamboa campus fills up with visiting scientists and students. Allen Herre took the initiative to organize an all-day slate of activities, giving people a chance to get to know each other and their projects. Students and staff set up show and tell tables featuring everything from leafcutter ants to bats, frogs, butterflies and even fungi.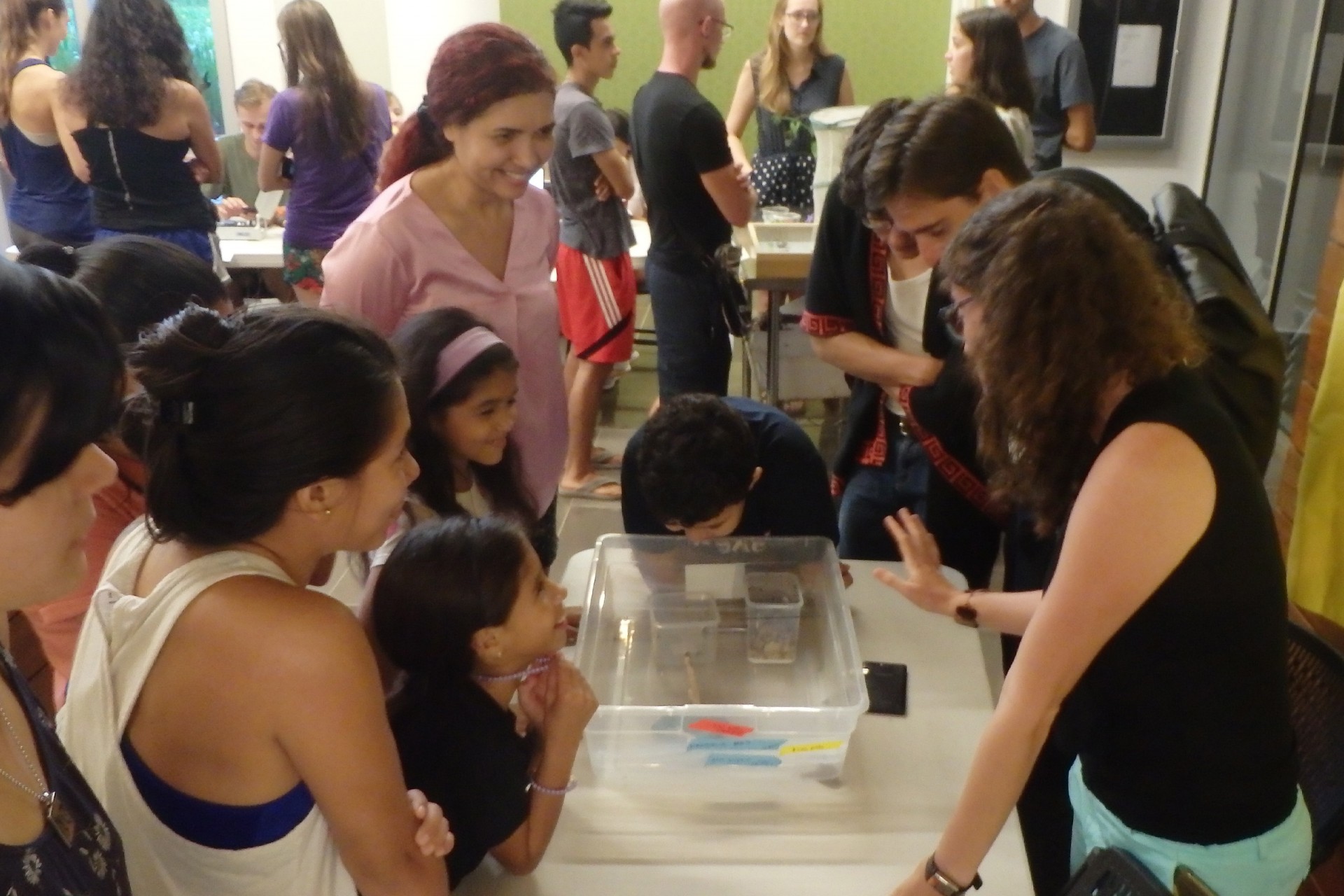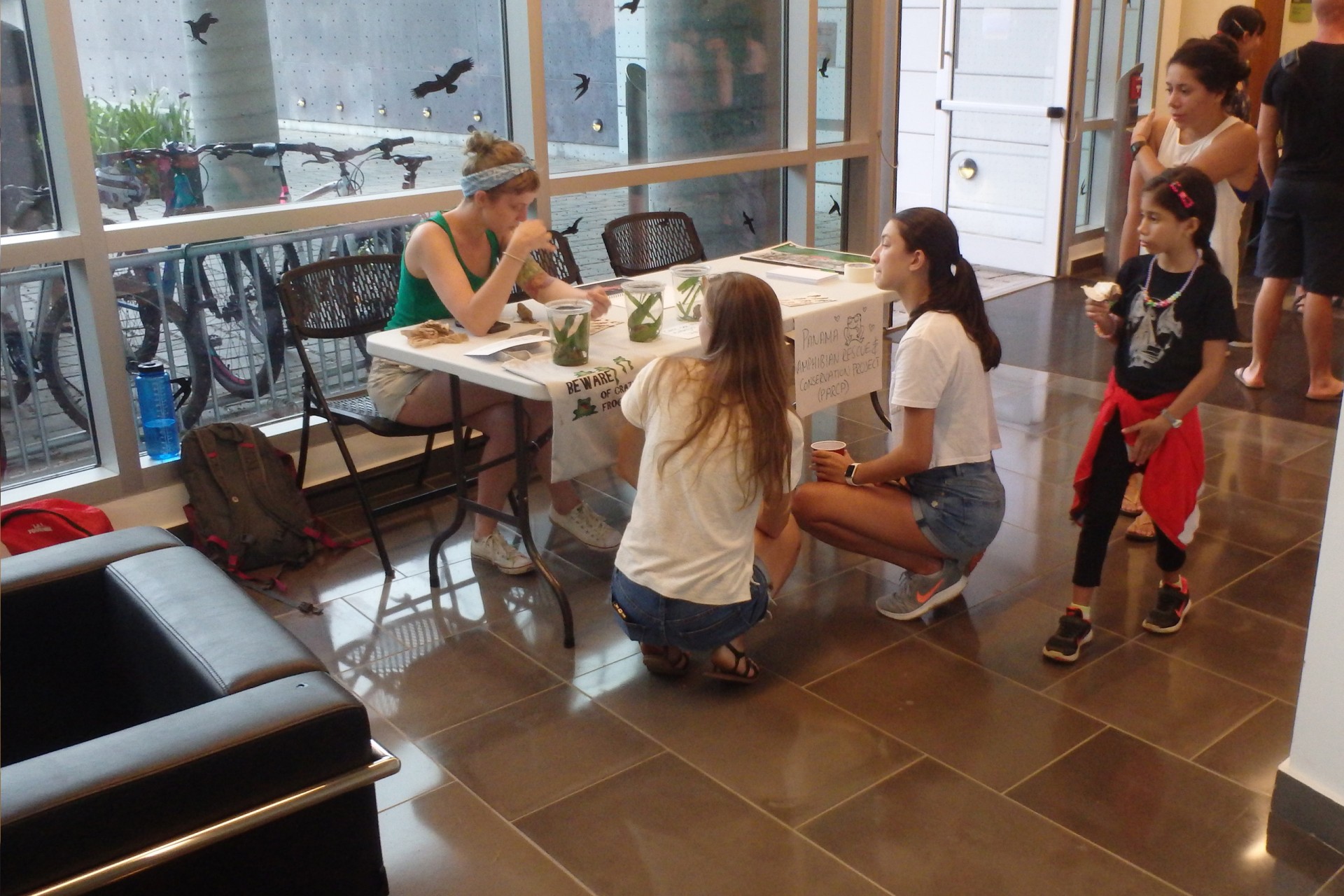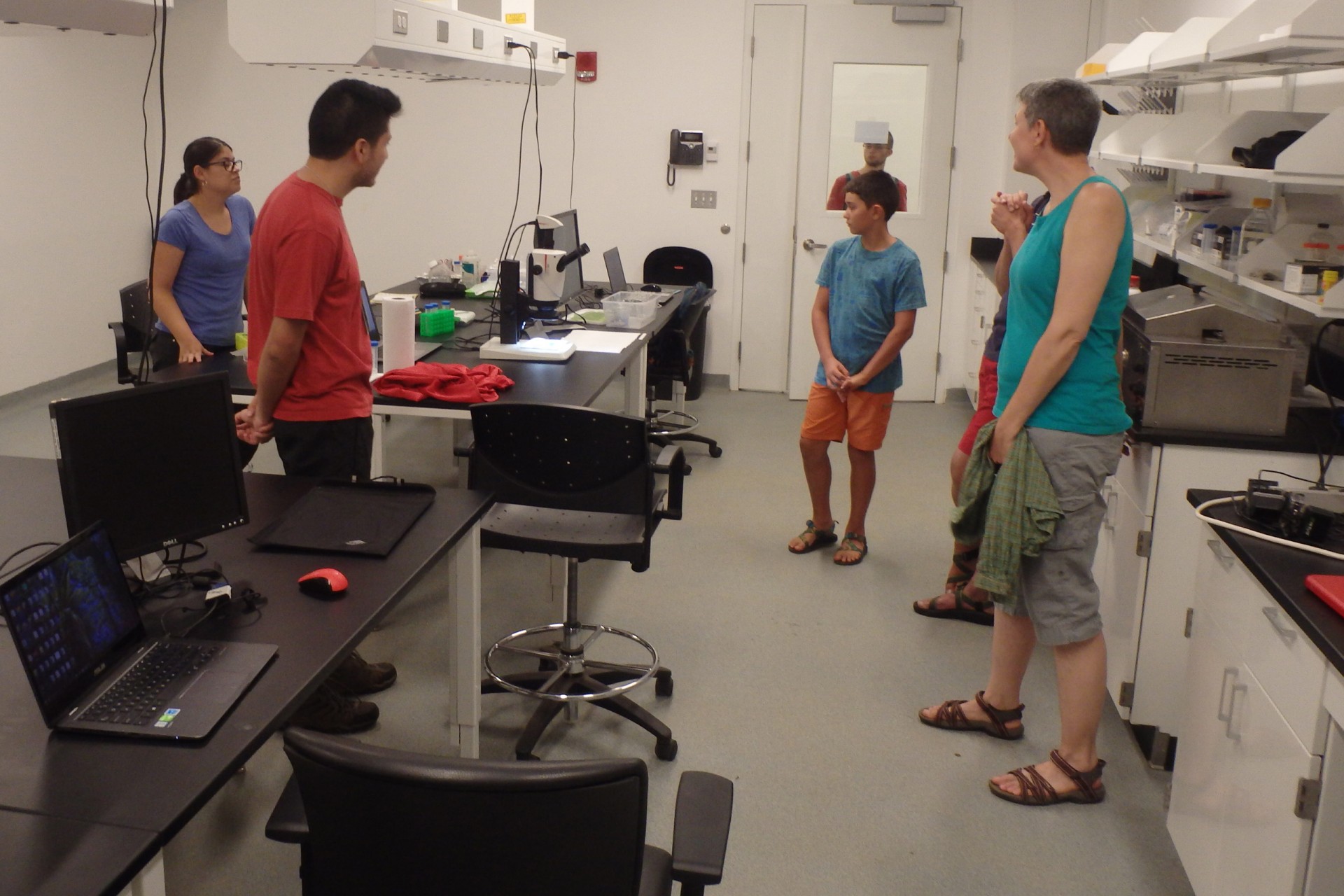 Academic Programs Hosts R-Course
One of the most important tools for researchers is the ability to statistically analyze data. The Academic Programs Office recently offered statistics workshops for interns, fellows and employees in the statistical program called "R": Introduction to R in English and Spanish, taught by Dr. Evan Gora, former STRI fellow from the University of Louisville (English version offered in Gamboa) and Dr. Dyenari Caballero, STRI Postdoctoral fellow from the National Autonomous University of Mexico (Spanish version at CTPA); and Advanced R Workshop in English, taught by Dr. Justin Touchon (Vassar College) and STRI Research Associate Dr. Andy Jones (Oregon State University) in the Gamboa Lab.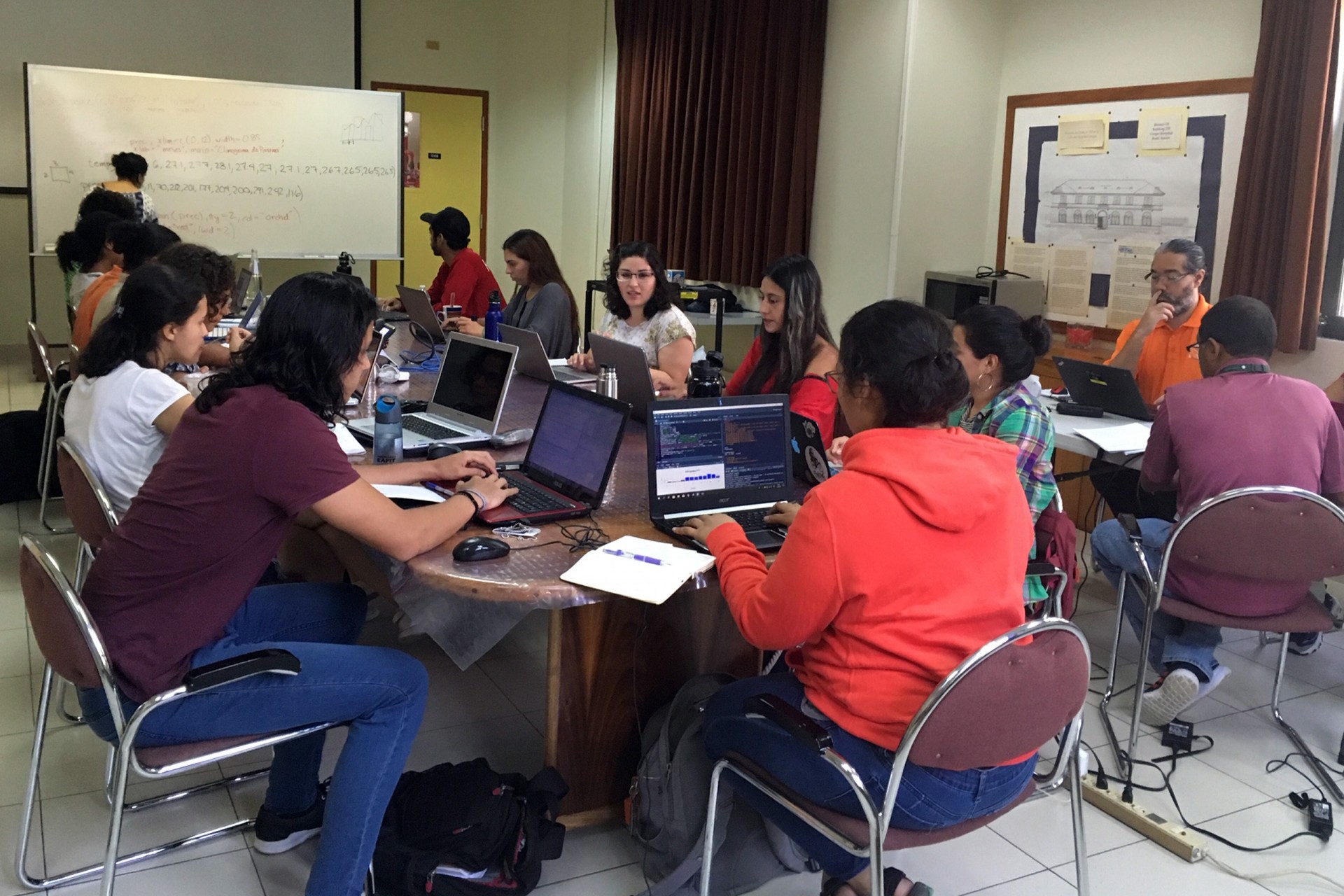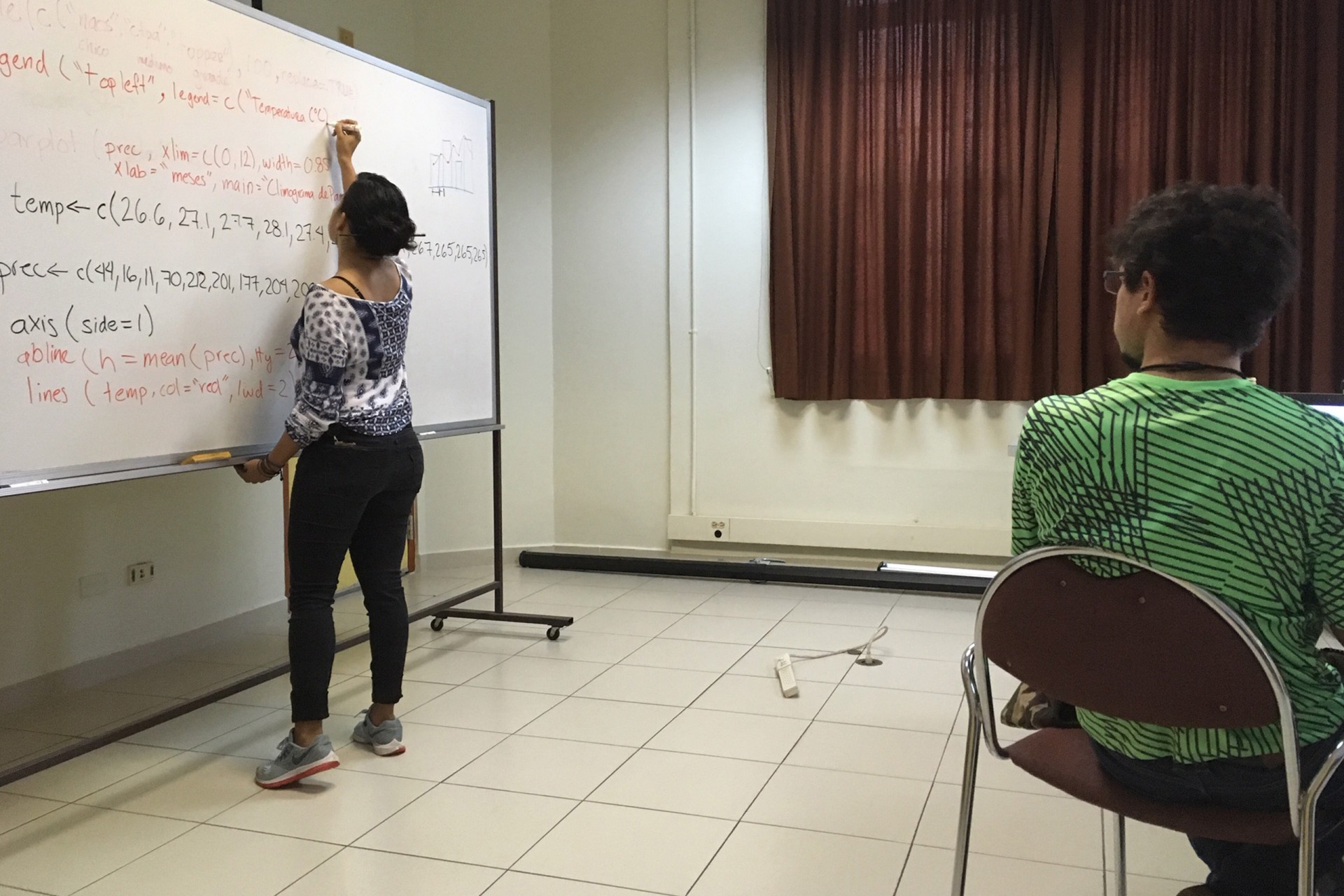 UC Santa Barbara Summer Program Students Visit STRI
From July 16 to 31, students in the UCSB Smithsonian-Scholars Summer Program ¡ERES! have been visiting STRI. A collaboration between the Smithsonian National Zoo and Conservation Biology Institute, STRI, and UC Santa Barbara, funded by the Smithsonian Latino Center teaches valuable field, lab and data science computational skills. So far, they have visited Barro Colorado Island, the canopy crane in San Lorenzo, the Caribbean coast near Colon and attended the Tupper talks. Follow the course on Instagram at @UCSBSmithScholars.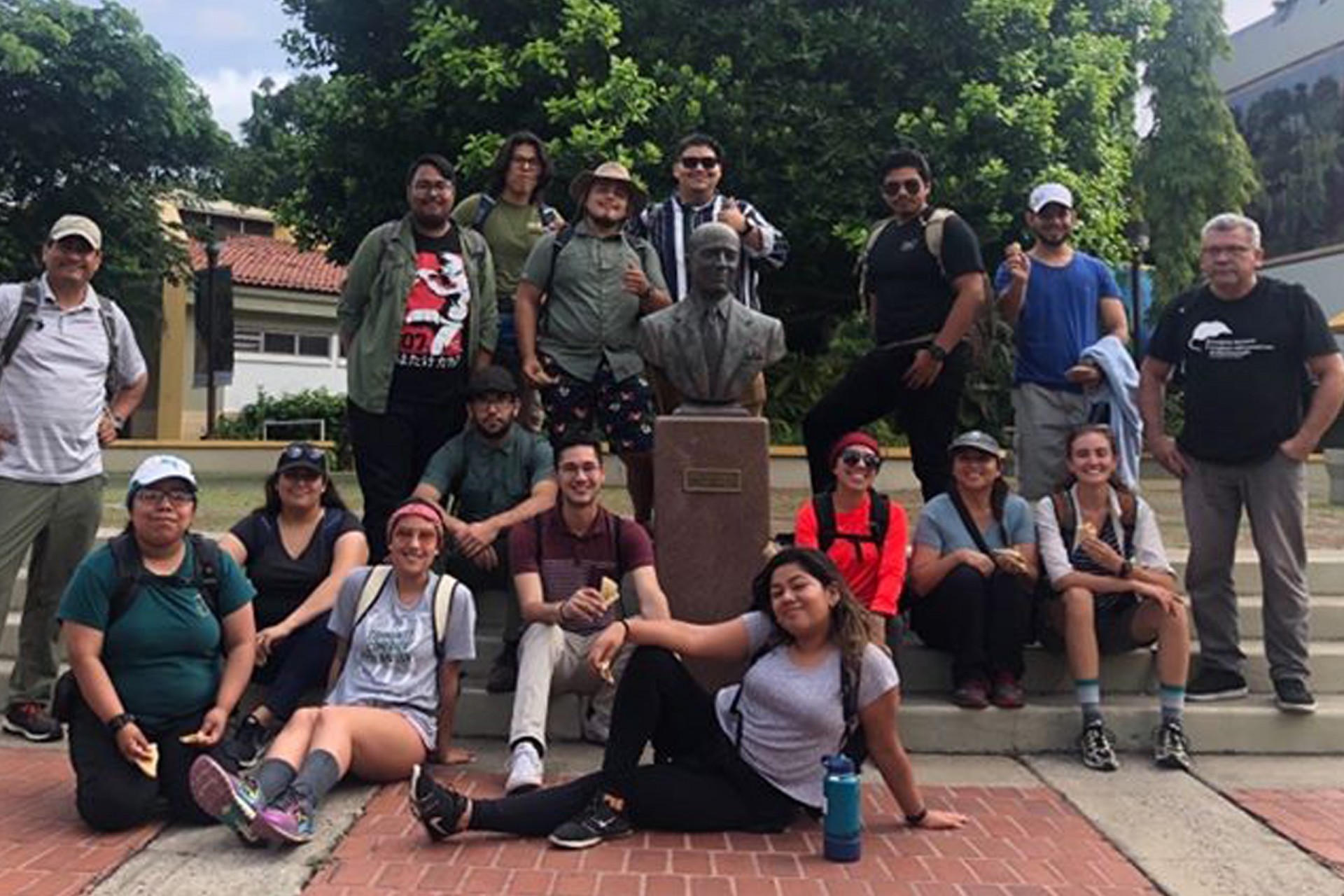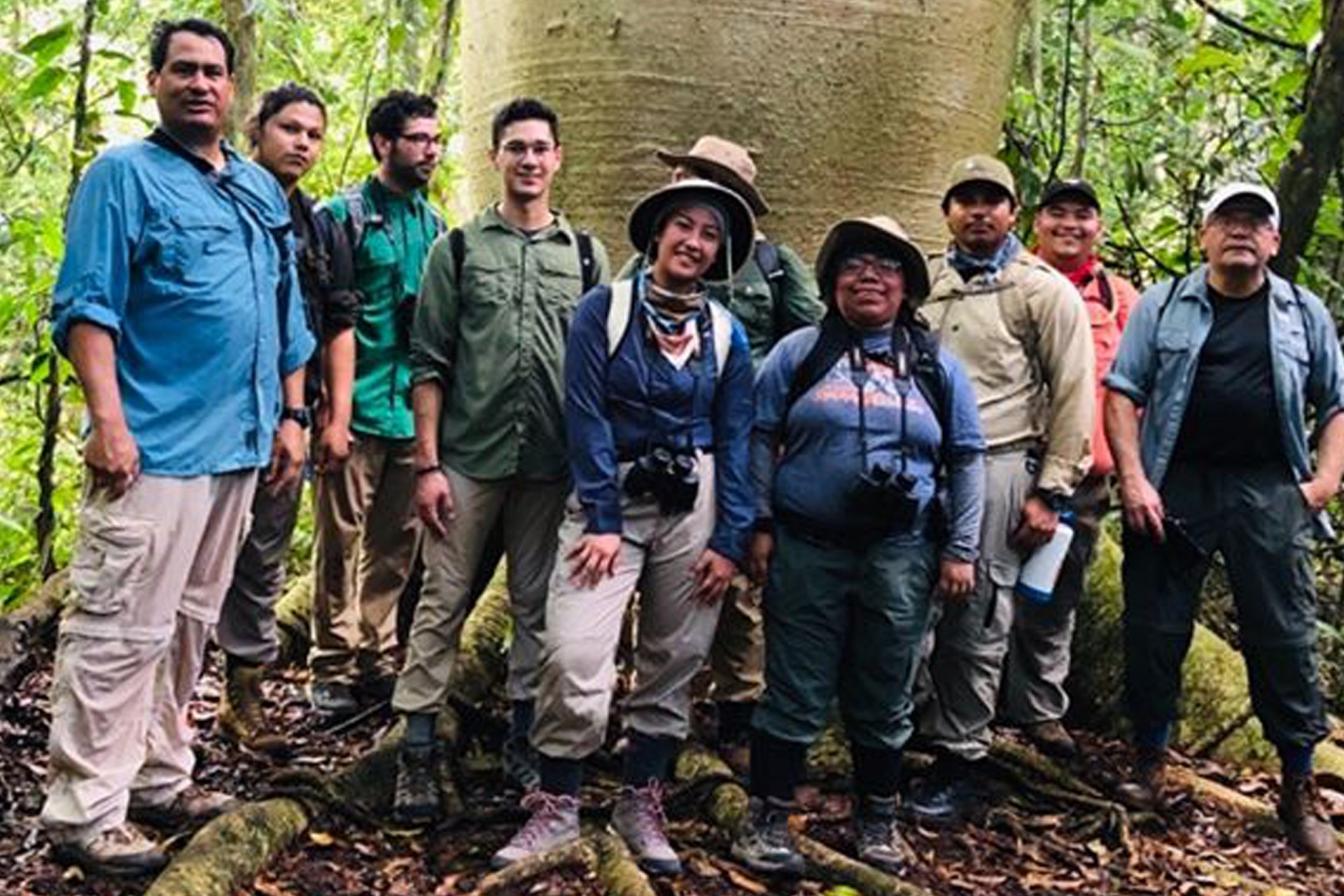 International Plant Physiology Symposium
Earlier this month, staff scientist and plant physiologist Dr. Klaus Winter hosted an International Tropical Plant Ecophysiology Symposium at STRI. The event, which featured speakers from Arizona State University, UC Riverside, Louisiana State University, University of Würzburg, Universidad de los Andes, University of Panama and STRI, was aimed at exploring how climate change affects tropical plants.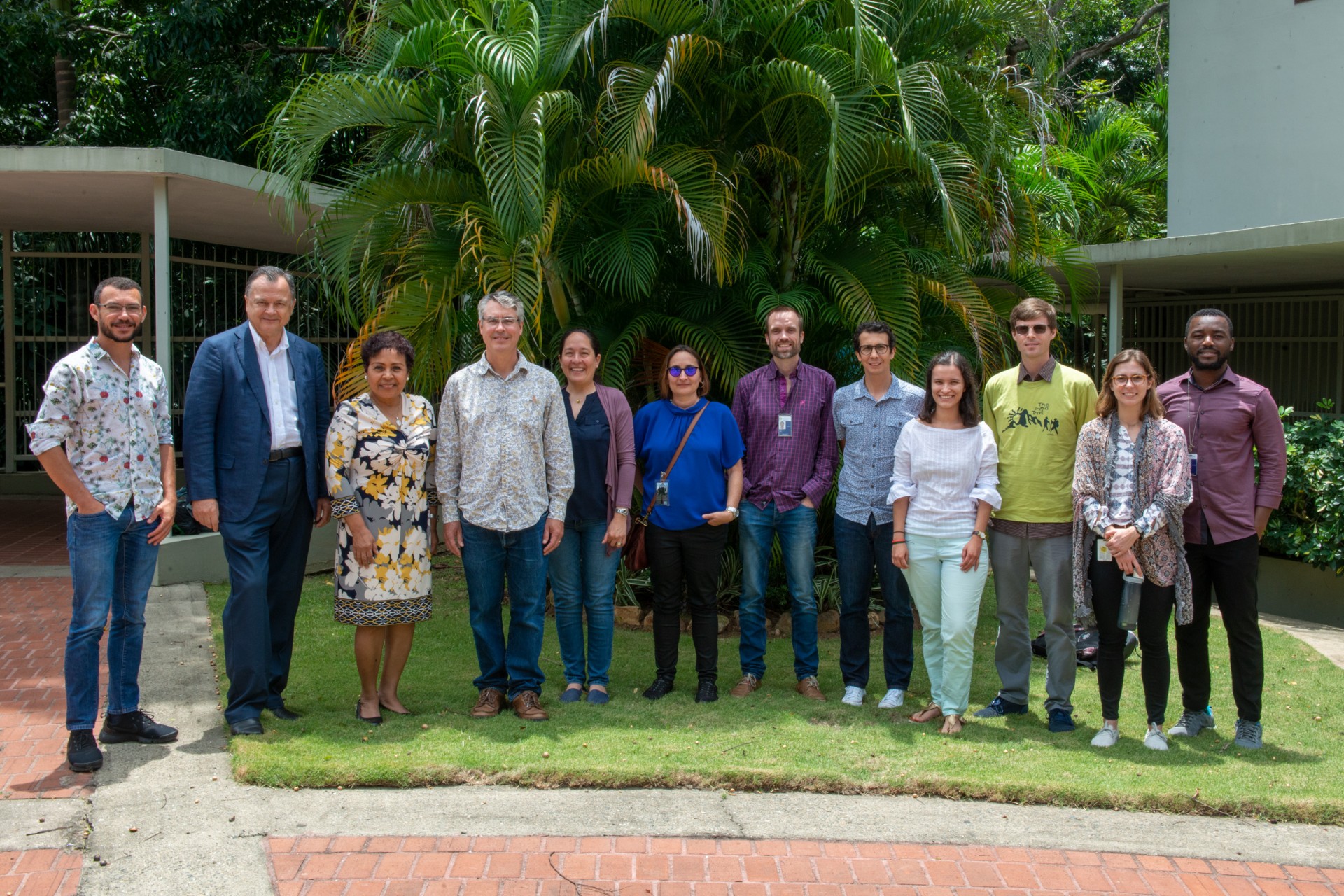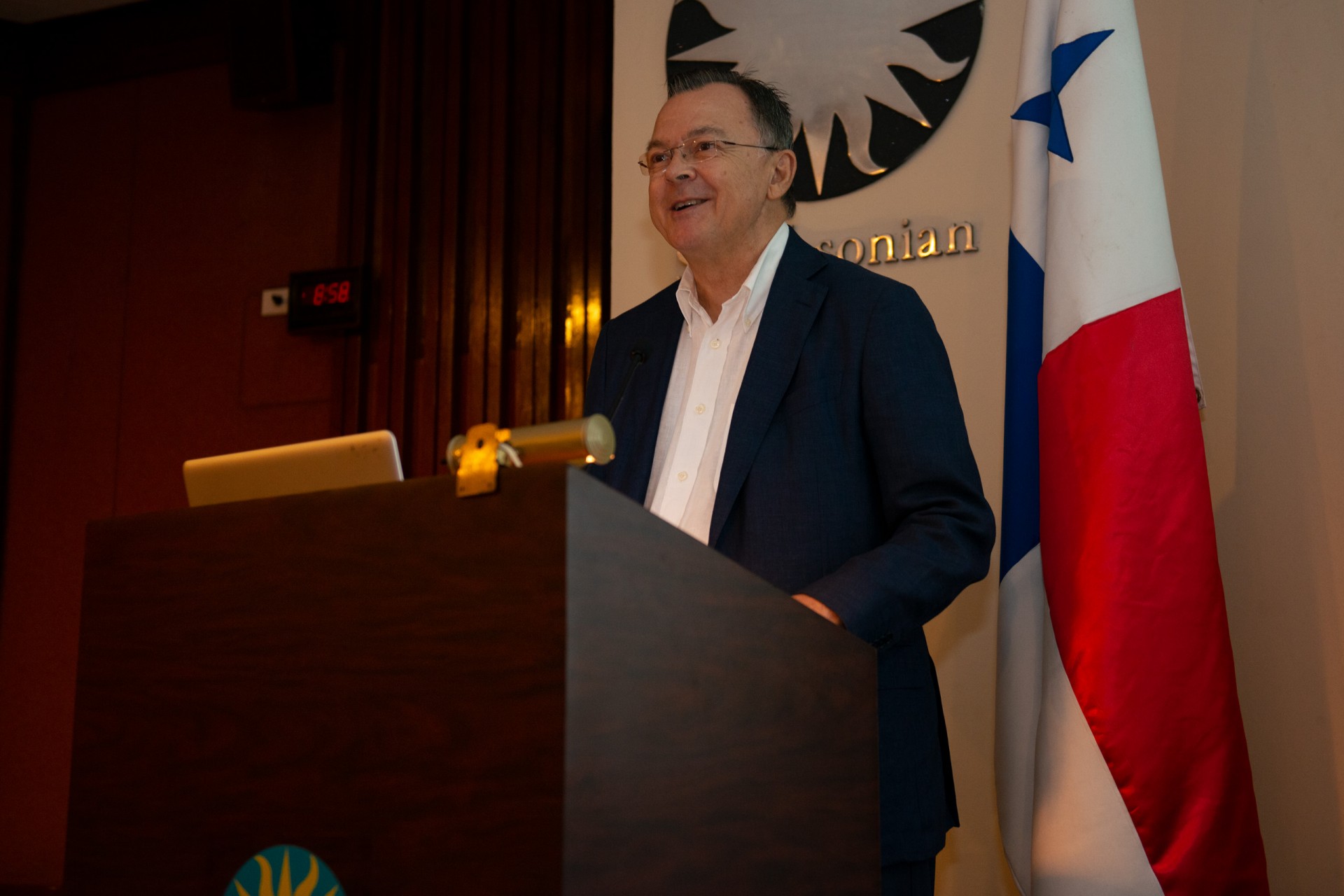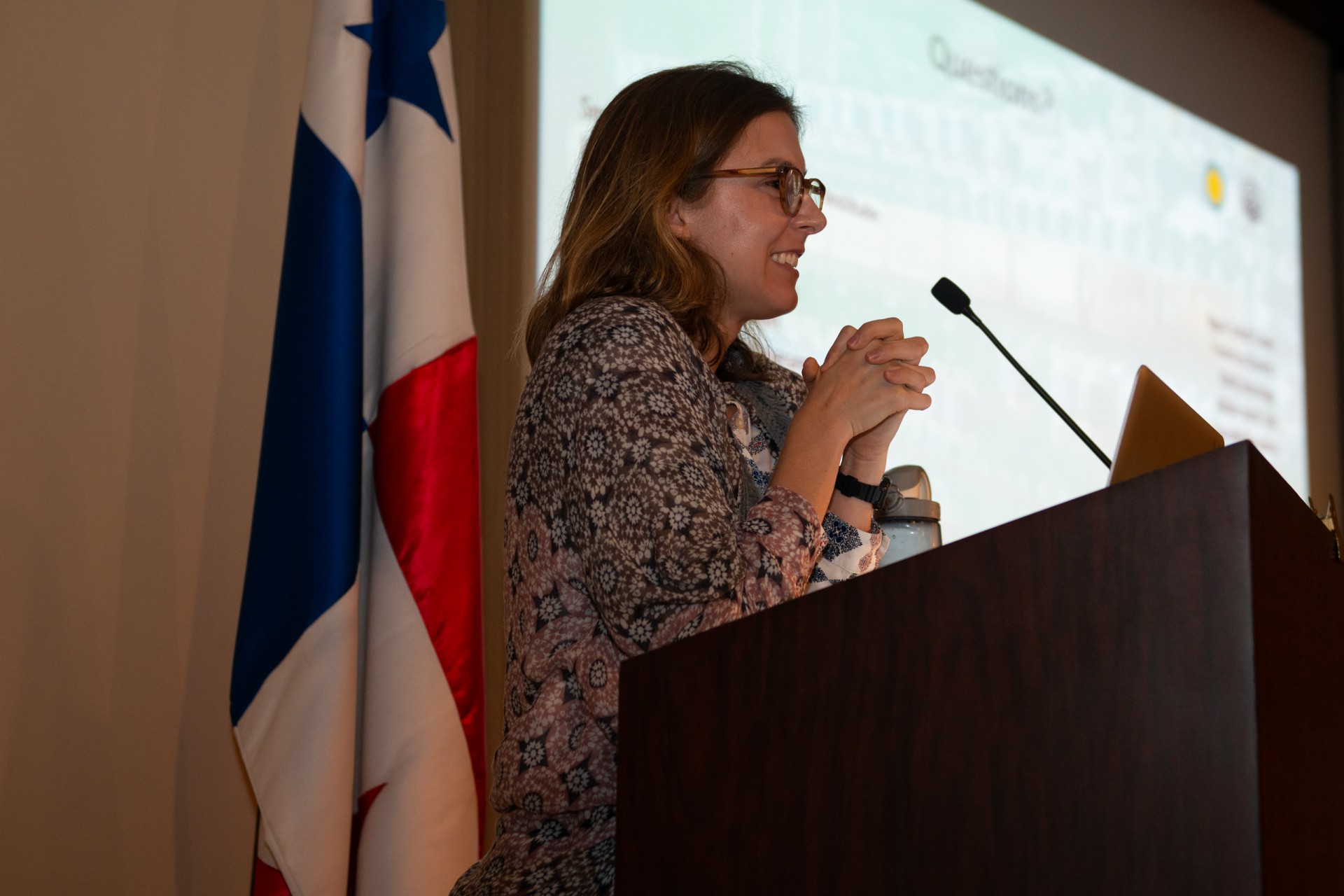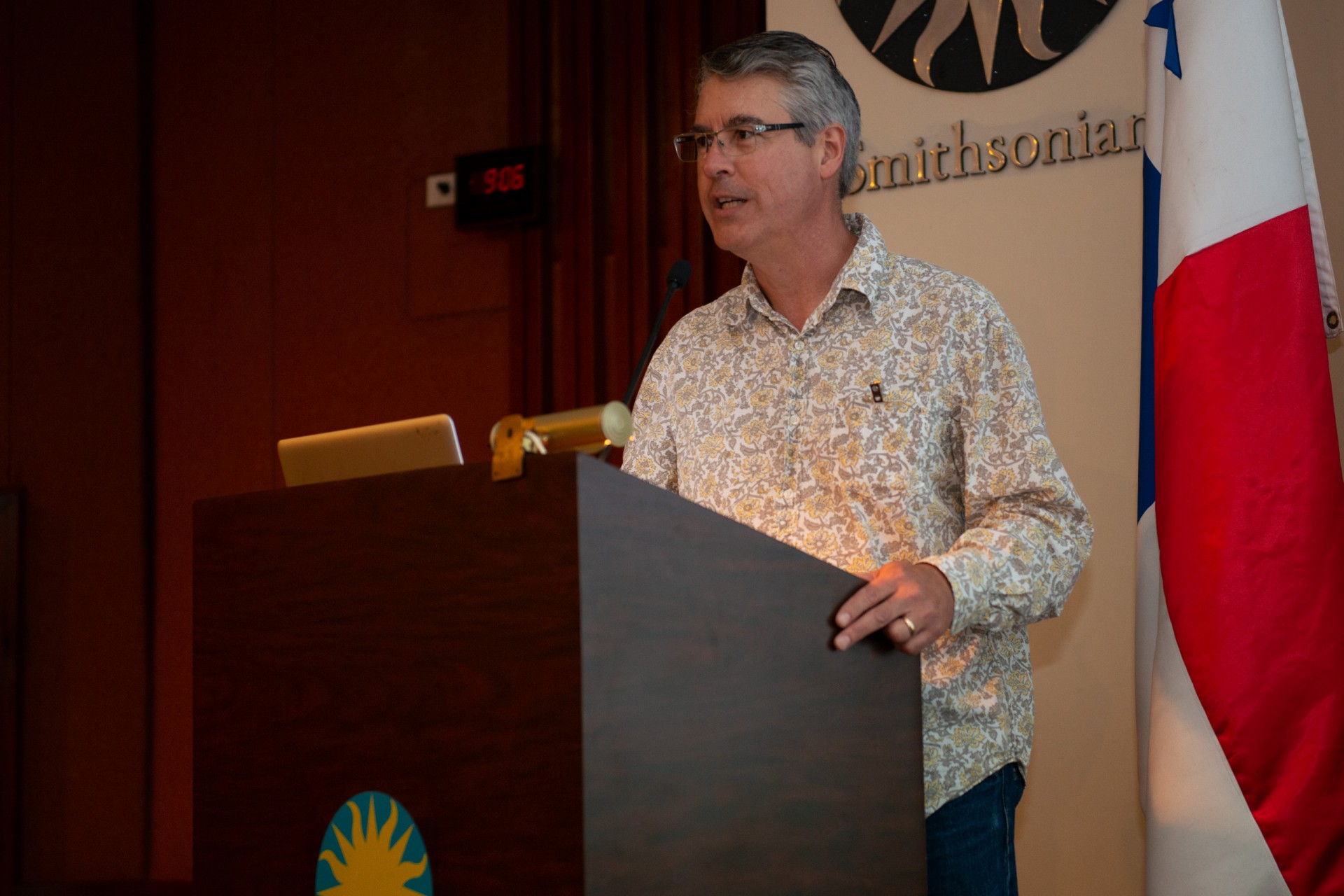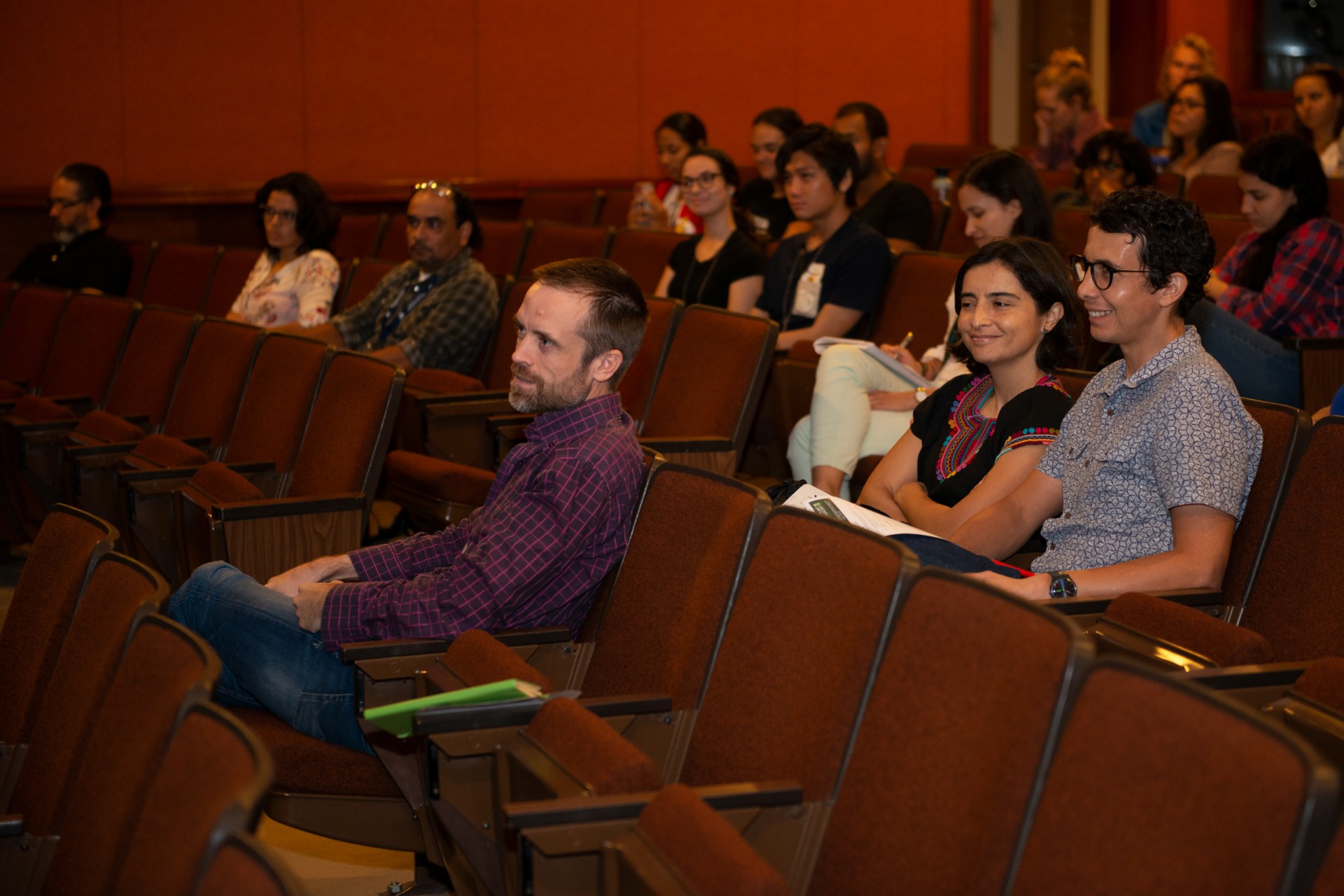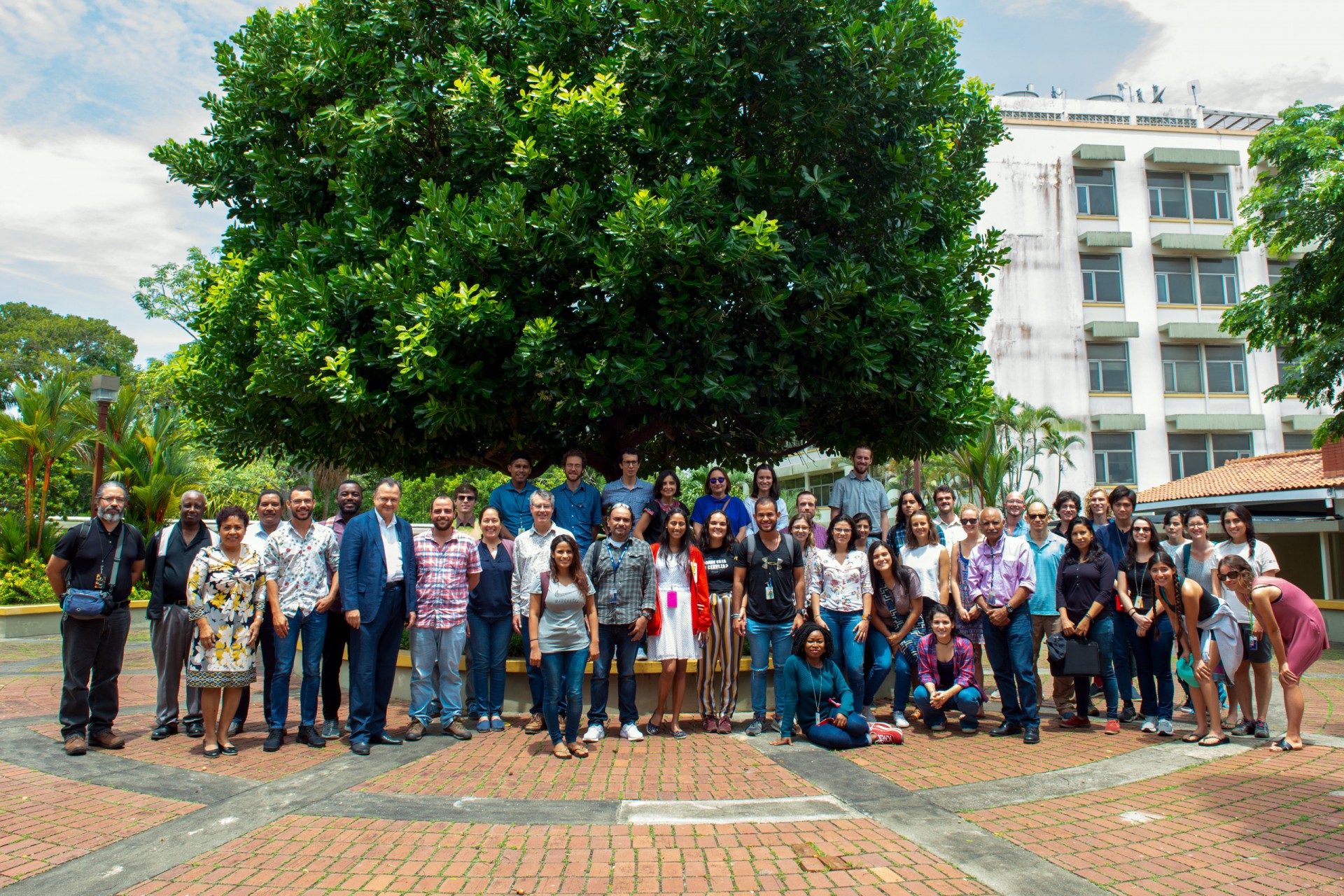 New Guide to Park Flora
Staff scientist and botanist Dr. Mireya Correa, with Carmen Galdames and Ernesto Campos-Pineda launched the book Hierbas, Bejucos y Lianas en el Parque Natural Metropolitano, Panamá. The publication, involving six years of research and almost fifty collection visits to Panama's Metropolitan Nature Park, is an invaluable tool for visitors who will now be able to identify the wonderful diversity of grasses, vines and lianas during their walks through the protected natural area.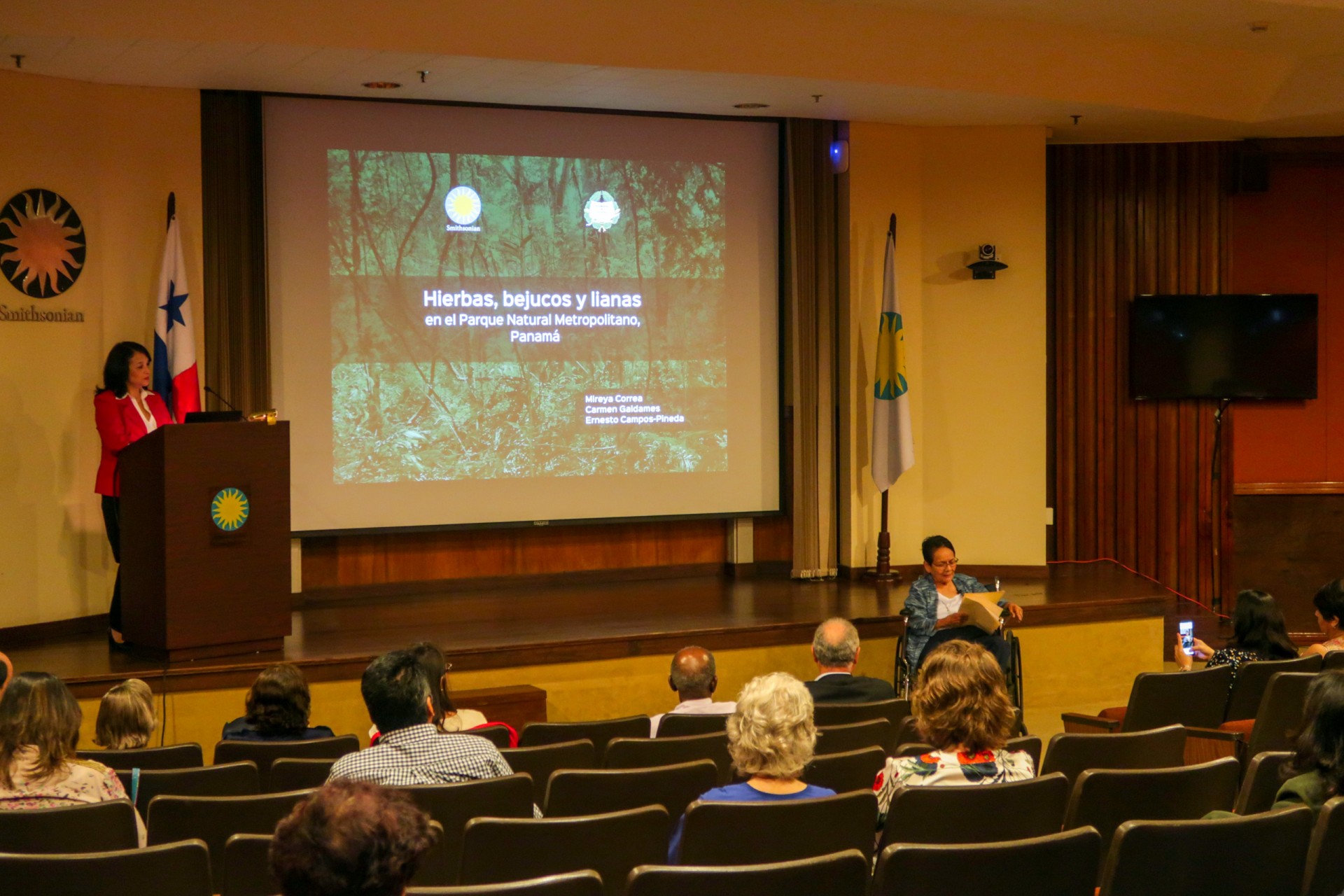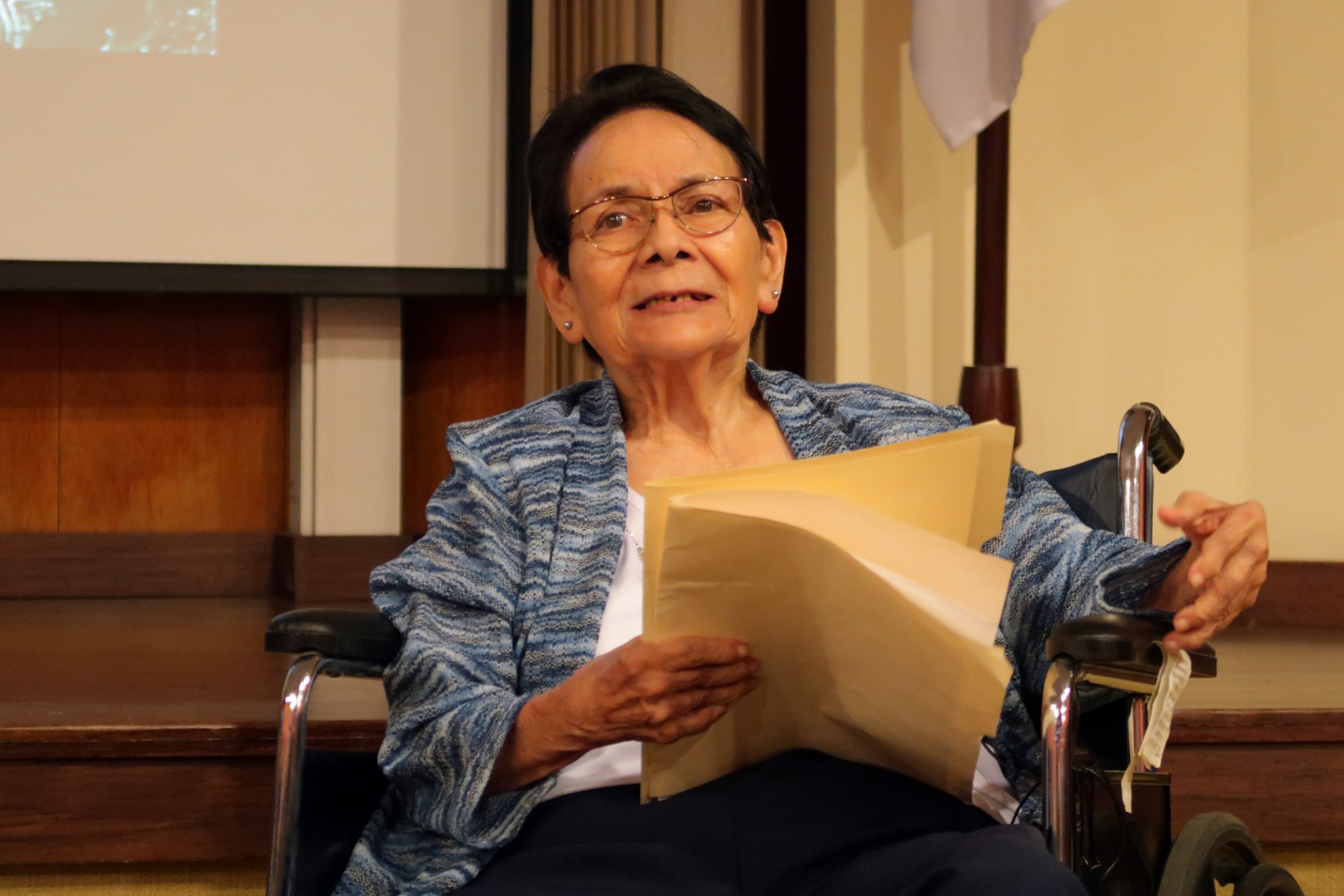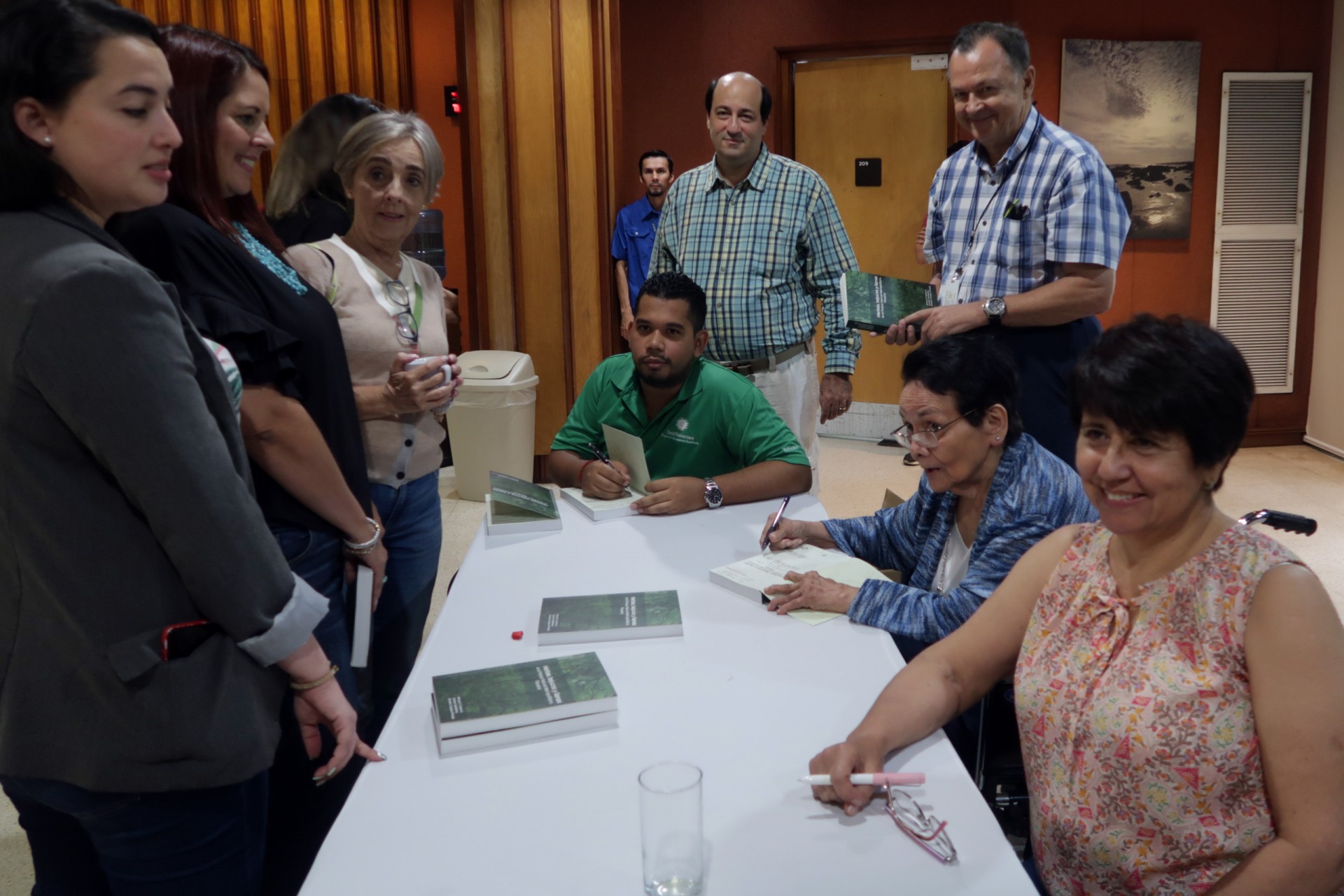 Crocodile Project Honored by SENACYT
On June 20, Panama's Science and Technology Secretariat (SENACYT) honored researchers who successfully brought 35 science projects to completion. Of these, STRI Research associate, Miryam Venegas' project, "Reproductive ecology and dispersal patterns associated with the productivity of American crocodile (Crocodylus acutus) habitat in Coiba National Park: genetics and telemetry," had the highest number of journal publications. In addition, SENACYT-STRI program students, Melcielline Aguilar and Stephany Del Rosario gave an excellent presentation at the Regional Meeting of the Crocodile Specialist Group (IUCN-SSC-CSG), which took place from June 26 to 29 in Plasencia, Belize.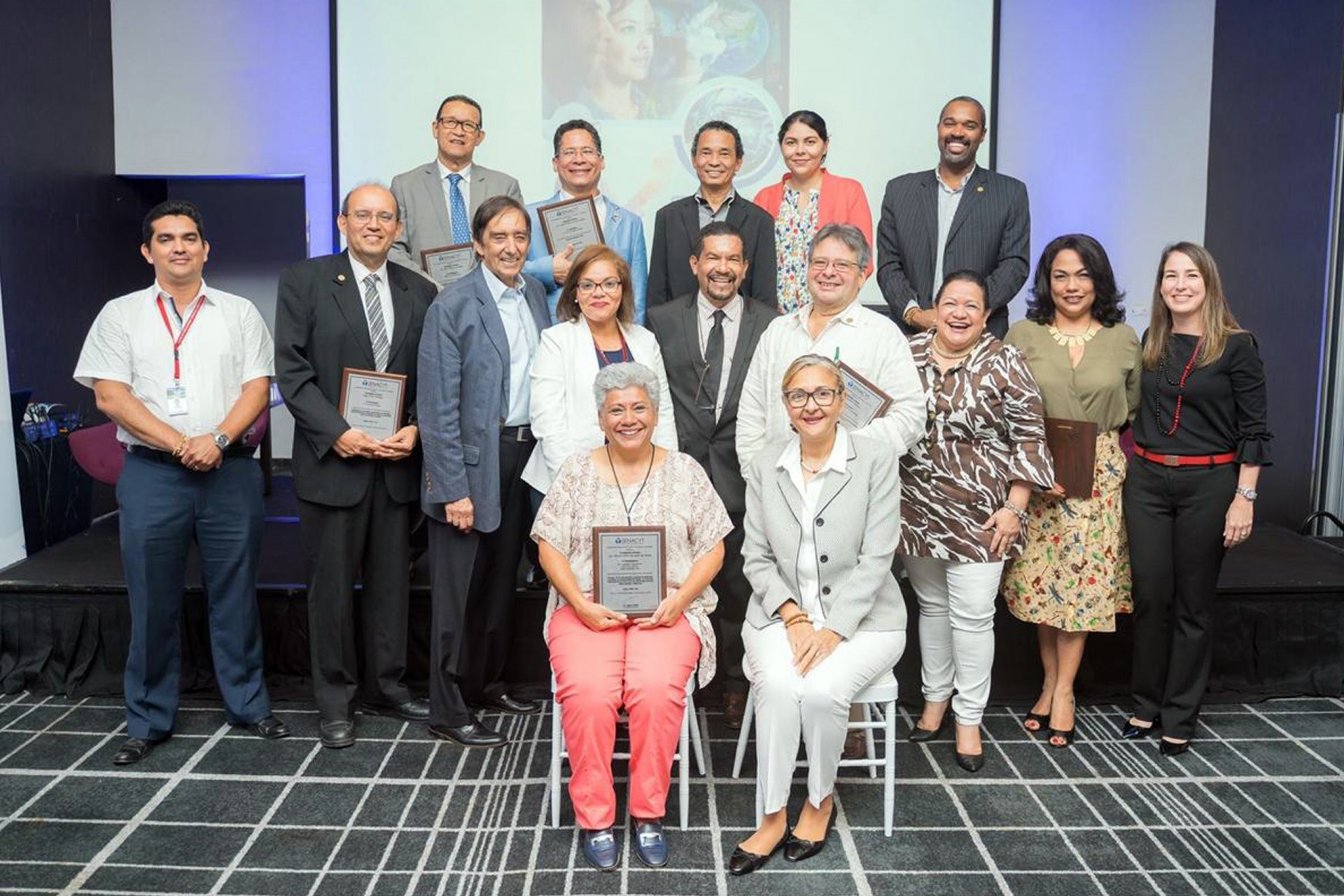 Oris Sanjur Honored for Inspiring Next Generation
STRI's Associate Director for Science Administration, Oris Sanjur, was featured in the Panamanian version of the book Those Who Inspire. This is the ninth book in a collection that shares the success stories of people who positively impact society around the world. Based out of London, the "Those Who Inspire" platform is aimed at encouraging younger generations to pursue their dreams.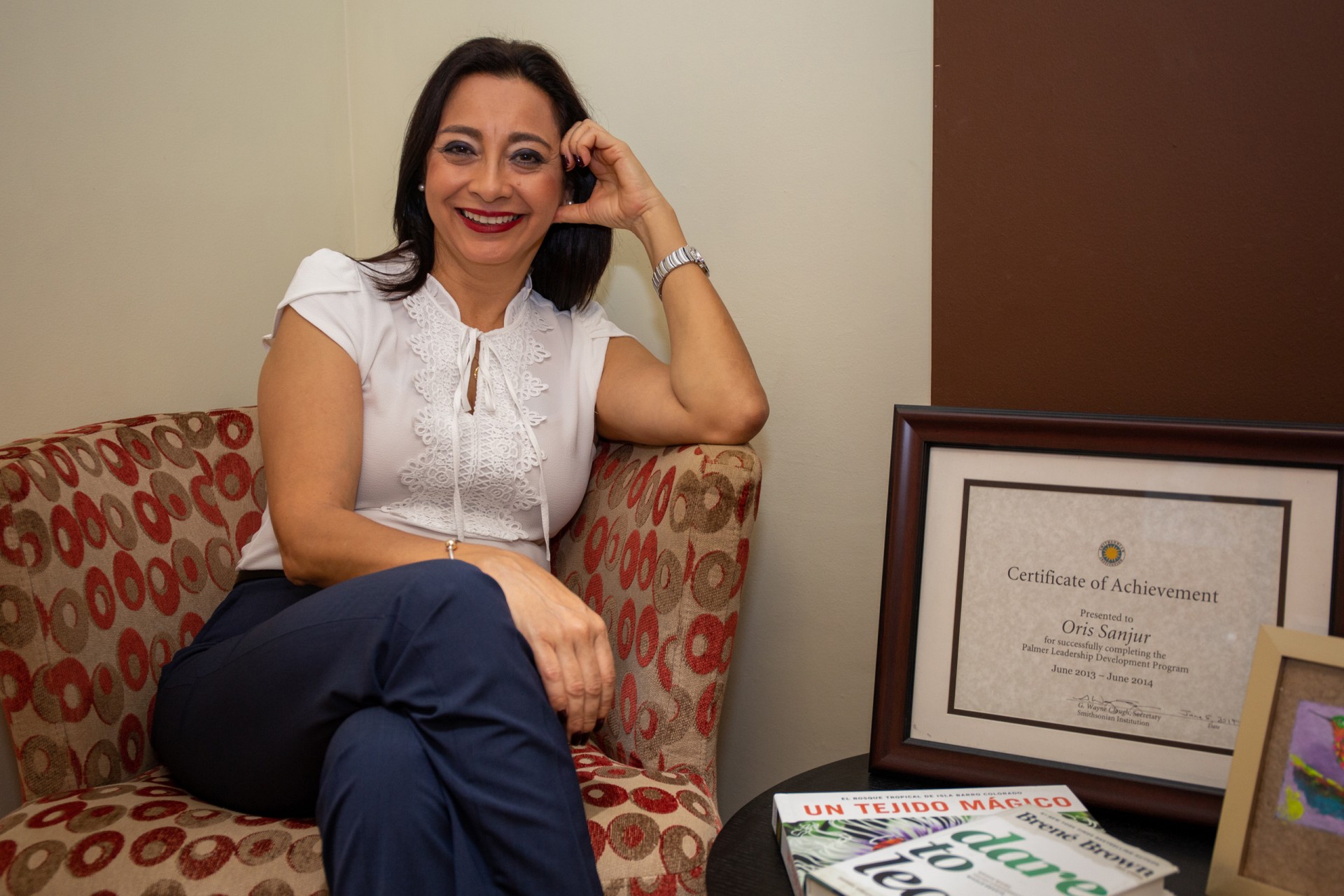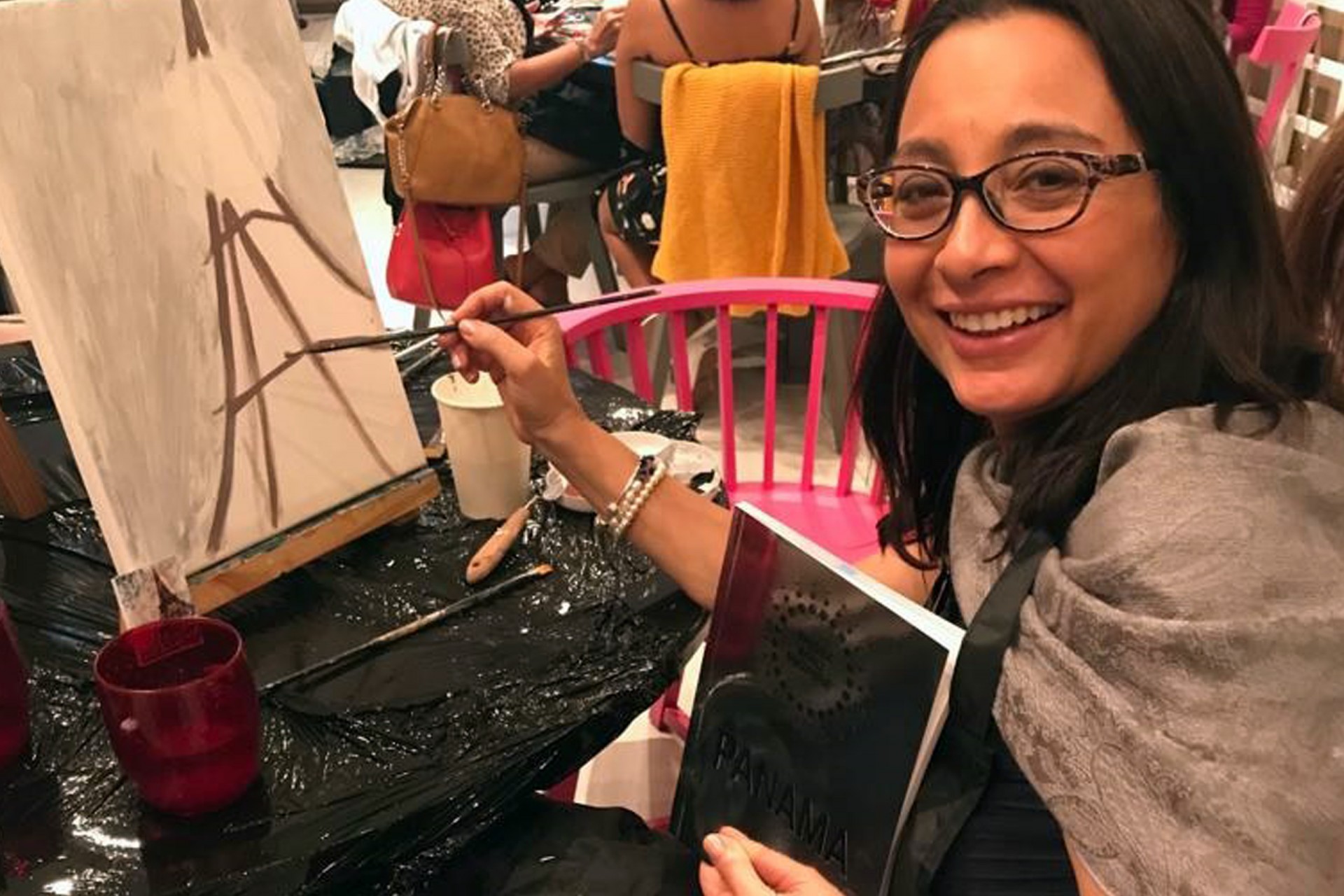 ORCID ID for Tracking Scientific Publications
To better understand how our investment in research stations, lab equipment and other resources translates into scientific publications, the Smithsonian Libraries has a membership in ORCID, an agency that makes it possible to track research publications and affiliations. STRI plans to include a field for ORCID numbers and a request to read and update ORCID profiles as part of our visitor registration system. For information about obtaining an ID number, please visit the ORCID website.
Children's Day at Punta Culebra
On Sunday July 21, Punta Culebra Nature Center celebrated Children's Day, offering 800 visitors dynamic science-based activities. From the exploration of marine microorganisms to birdwatching bingo.  Children also discovered and analyzed different types of fossils and archaeological samples. This event was the result of a collaboration between Naos guides, volunteers and scientific staff, to whom special thanks are due for all the support provided:
Max Titcomb
Matthieu Leray
Tasting War
Helio Quintero
Grace Brigida
Alexandra Gúzman
Alexandra de Leon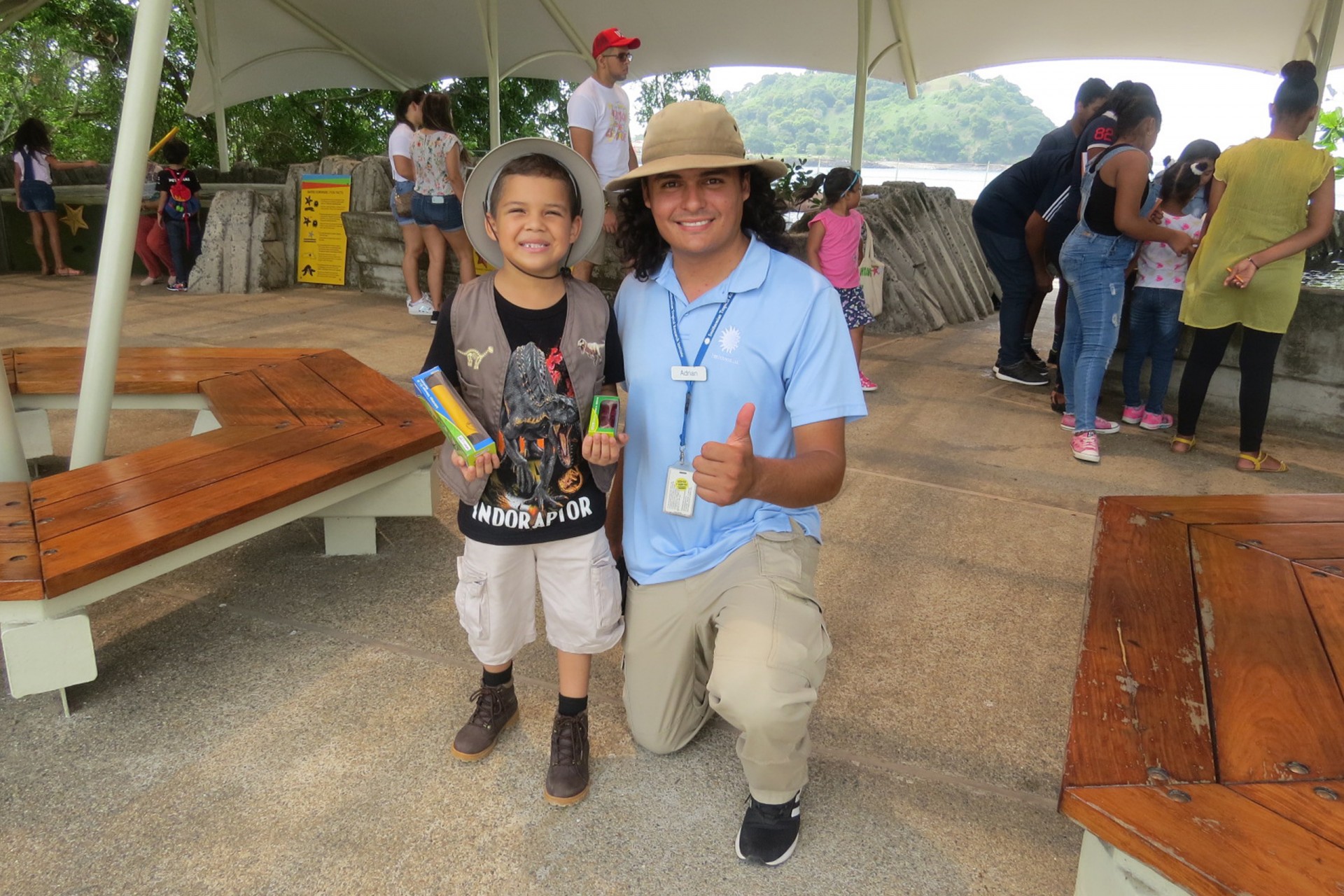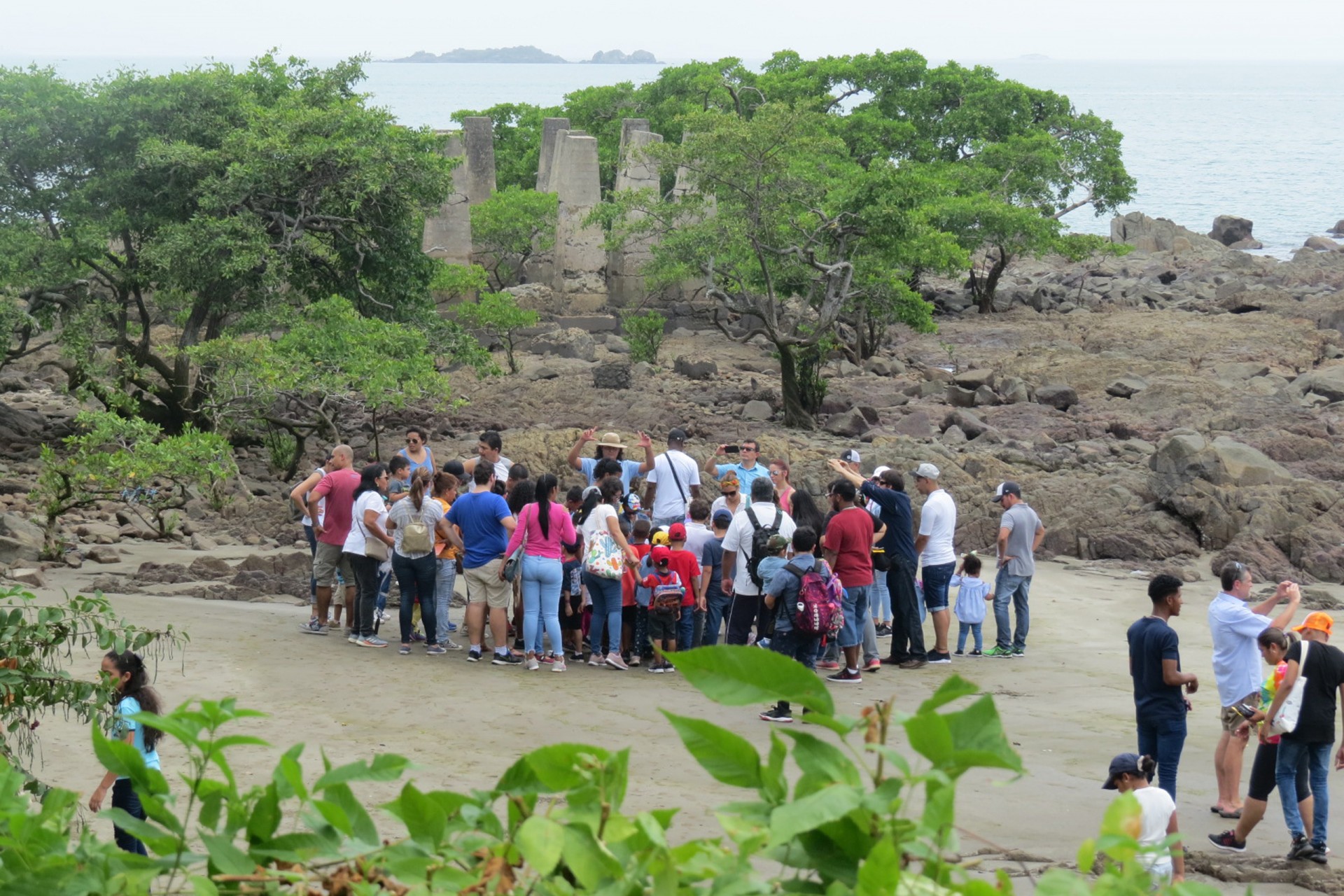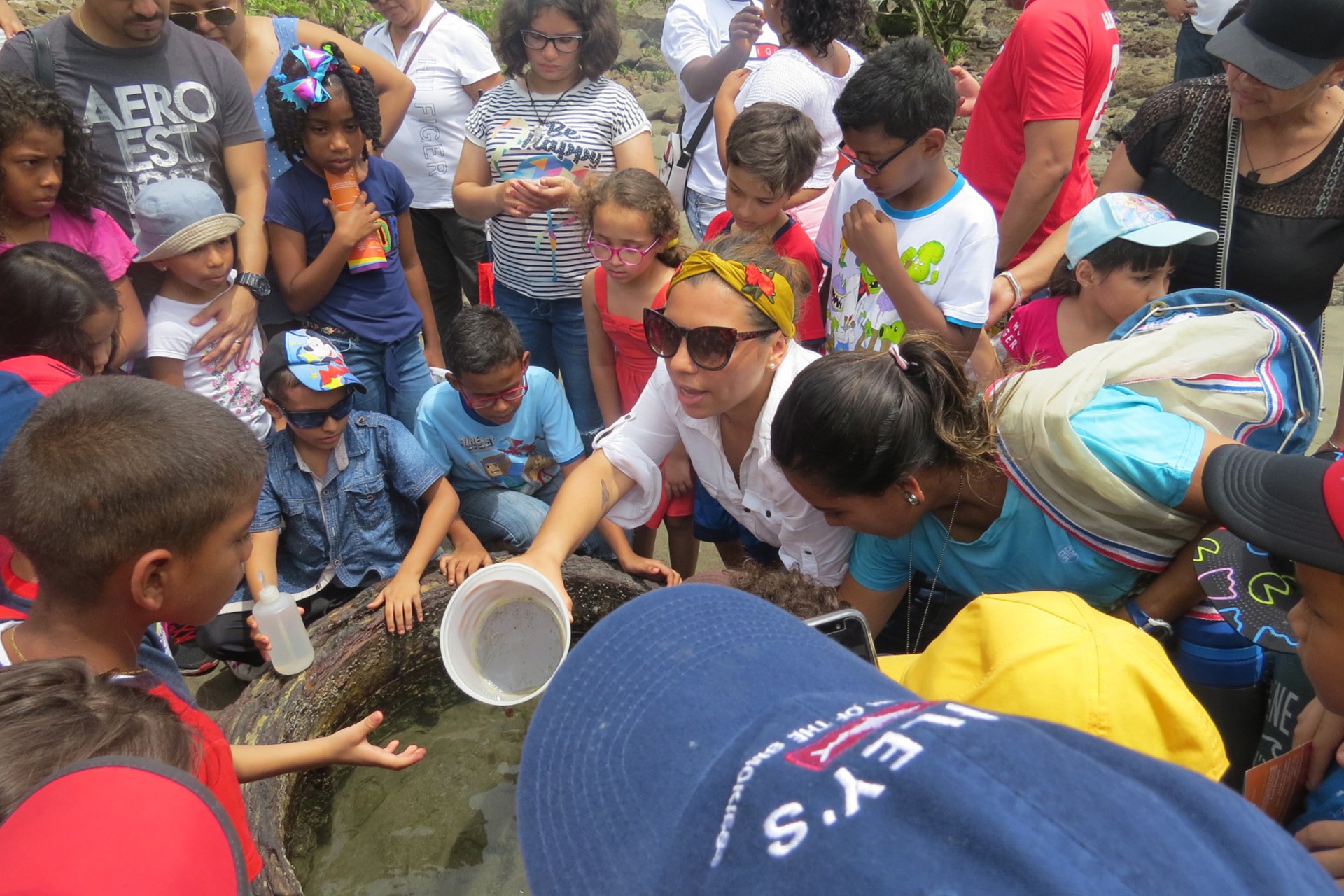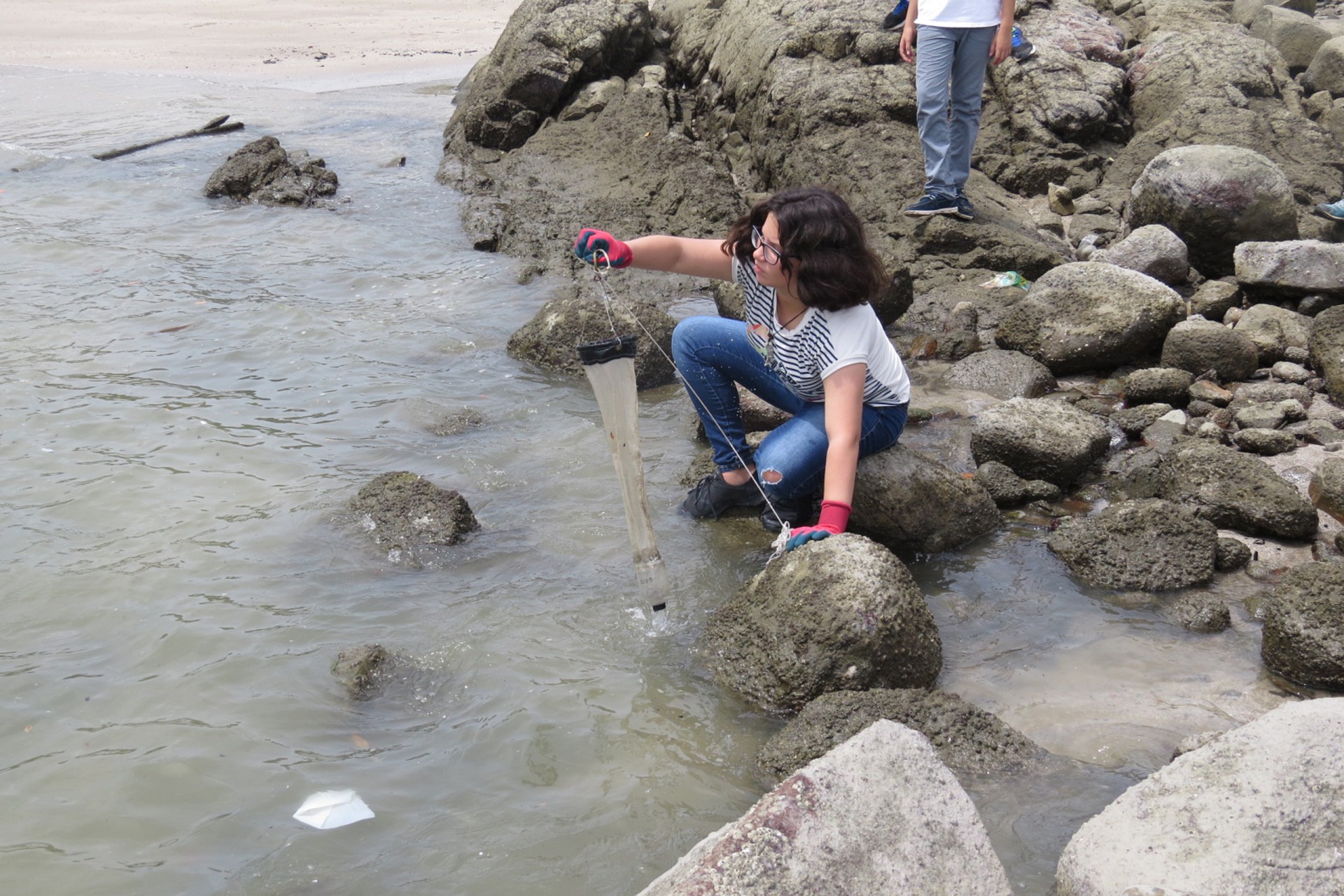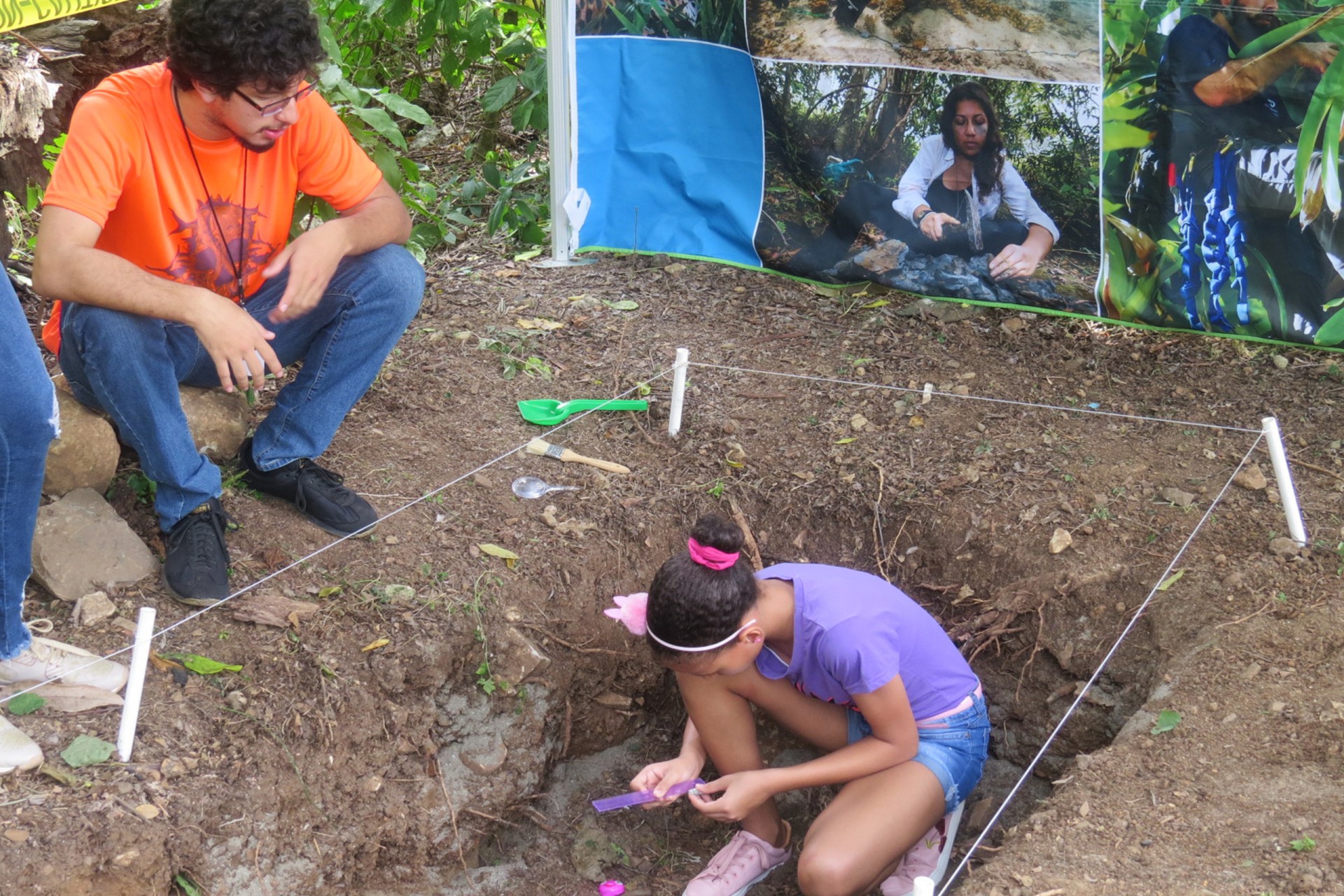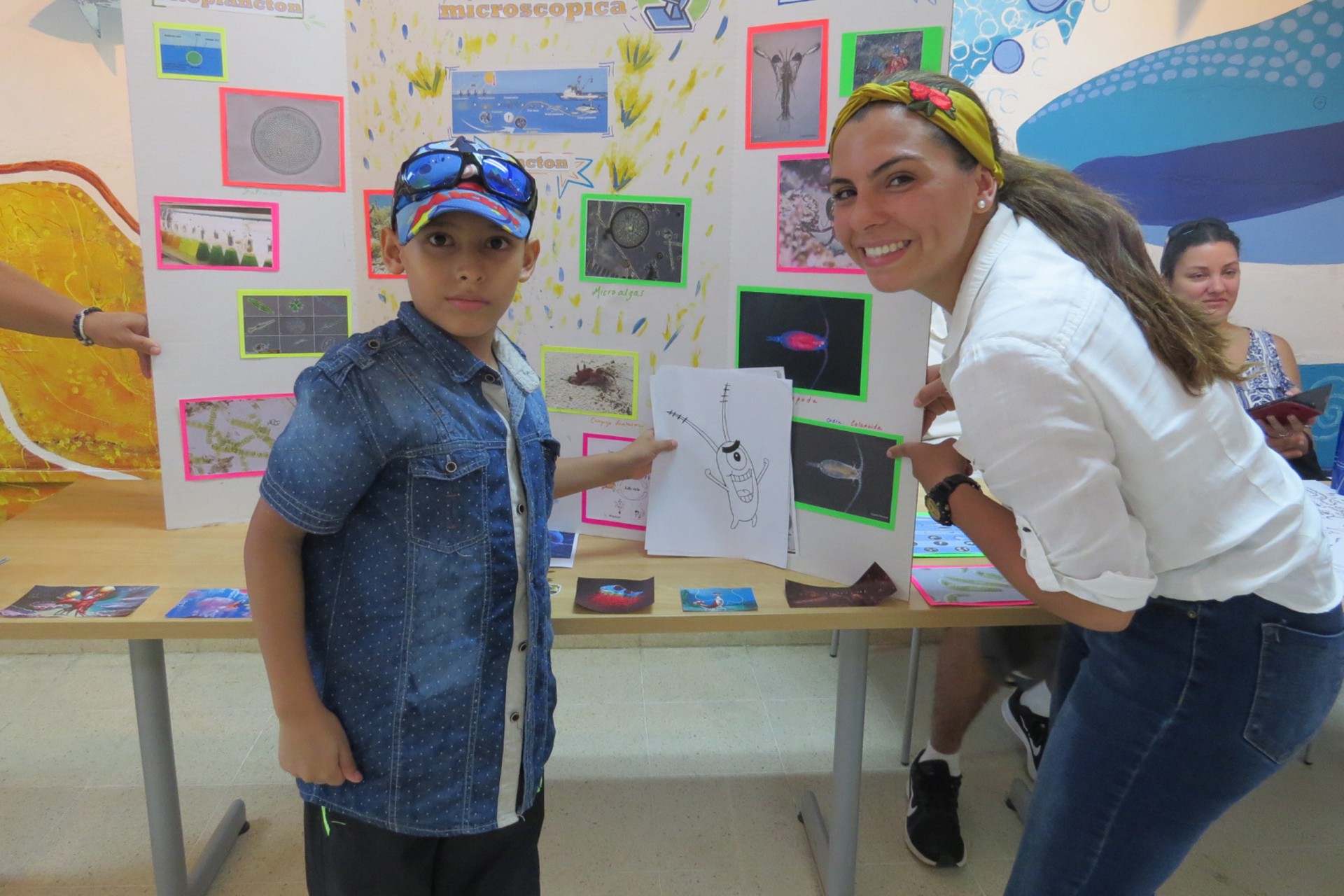 Tupper Center Renovations
The construction phase of the Tupper Renovation project began on July 8th . The foundations for the new Tupper Building elevator are being built and demolition began in the Tupper Plaza area to install new water features and expand the cafeteria's external dining space.