Agua Salud receives award, Smithsonian Secretary's Distinguished Research Fellowship given to STRI fellow, Adalberto Gomez named Expert of the Year by BioMuseo, and more…
Agua Salud receives award, Smithsonian Secretary's Distinguished Research Fellowship given to STRI fellow, Adalberto Gomez named Expert of the Year by BioMuseo, US Embassy Chargé d'Affaires visits STRI, Q?Rioso and Q?Bus updates, Summer Camp at Culebra and Paleobiology Symposium in Bologna.
Conservation Commons' Award to Jefferson Hall
The Working Land and Seascapes group at the Conservation Commons disbursed $675K to 7 projects that balance the needs of people and nature. STRI's staff scientist Jefferson Hall, Director of the Agua Salud project received an award for his proposal Piloting a 'Working' Forest in Panama. In 2019, he also received an award for his proposal Agua Salud: A Recipe for Reforestation Success. The Agua Salud project lets nature inform reforestation practices via "Smart Reforestation" to better manage water, fight climate change and conserve tropical diversity in economically sustainable ways.
Dumas Galvez given the Secretary Distinguished Research Fellowship
STRI postdoctoral fellow Dumas Galvez received the 2019 Secretary's Distinguished Research Fellowship. This award recognizes the most promising and innovative scientific research proposals to the one-year Smithsonian Institution Fellowship Program (SIFP) by providing a current SIFP Fellow with a second year of support. Dumas is studying the immune response of the ant species Ectatomma ruidum in disturbed and undisturbed forests in the Neotropics, under the guidance of STRI researchers Sabrina Amador, William Eberhard and Annette Aiello. This will reveal the potential effects of humans on forests and, in consequence, on the evolution of the immune system in animals.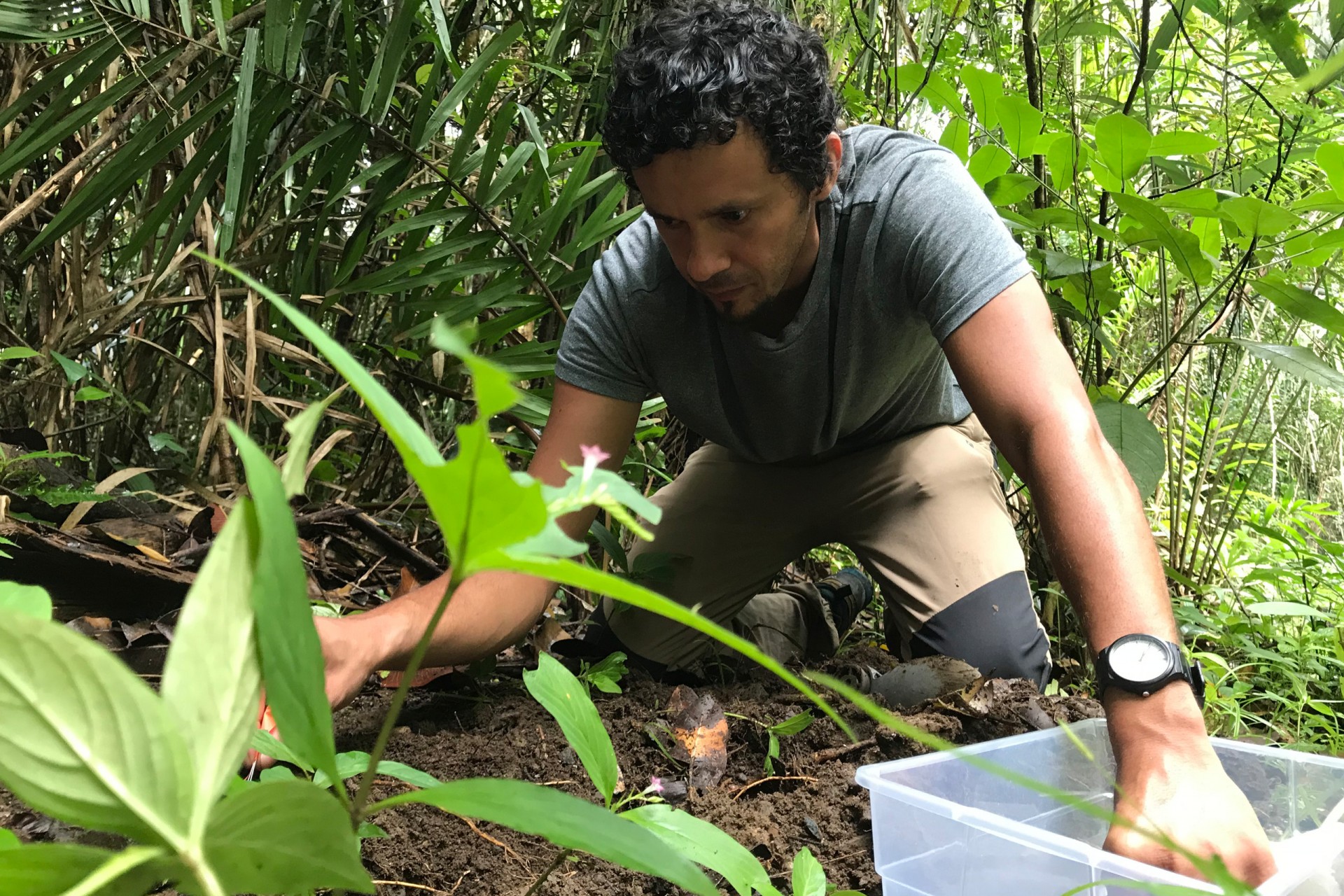 Adalberto Gomez named Expert of the Year
The BioMuseo named STRI research technician, Adalberto Gomez, Expert of the Year to honor him for his consulting contributions to the "Living Web" gallery, which features an enormous, sculptural representation of a fig tree and the birds, bats, snakes and insects whose lives are closely intertwined with the life of the tree. Adalberto works with staff scientist Allen Herre and his team, who explore the relationships between figs, their pollinating wasps and the nematodes that live inside fig fruits.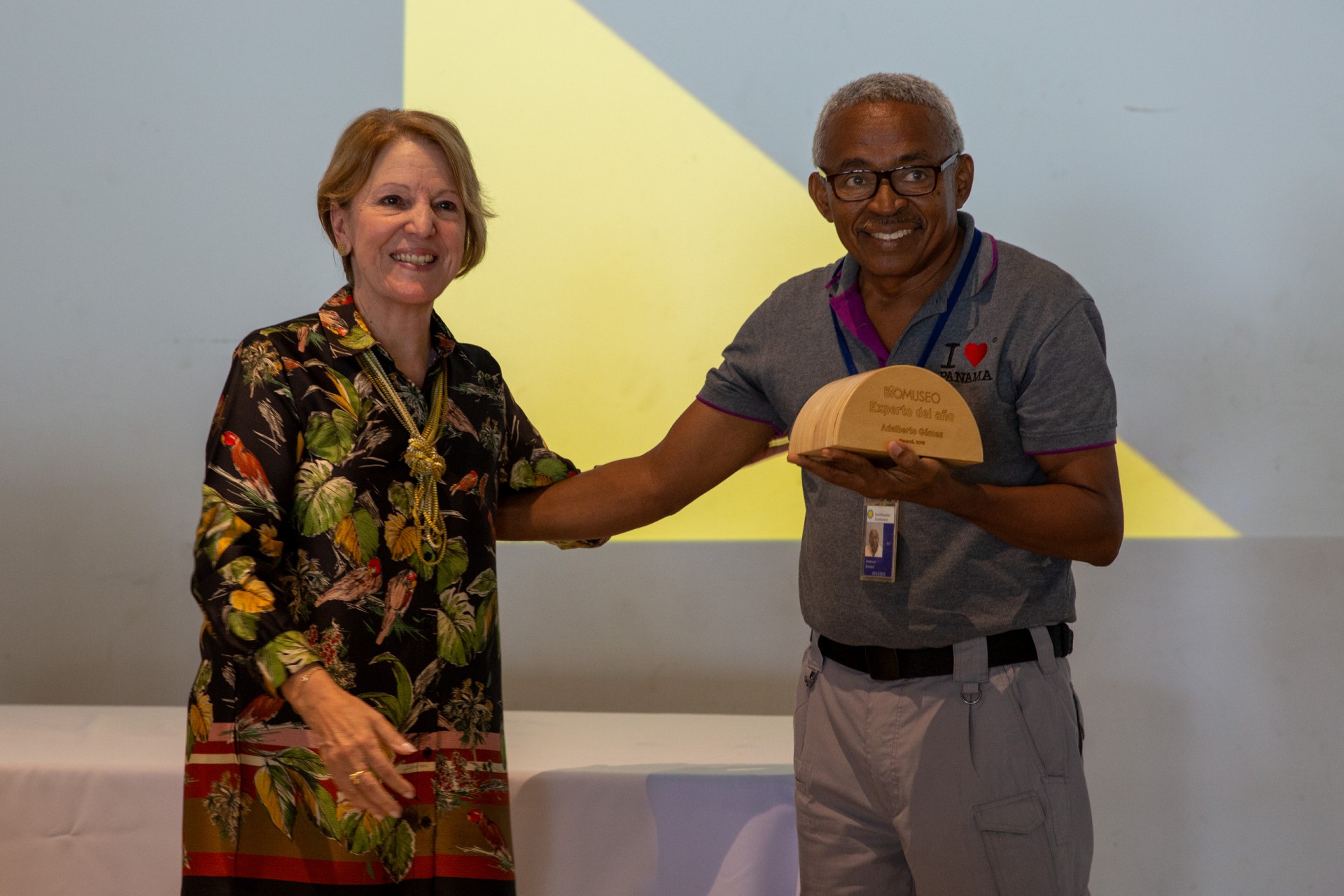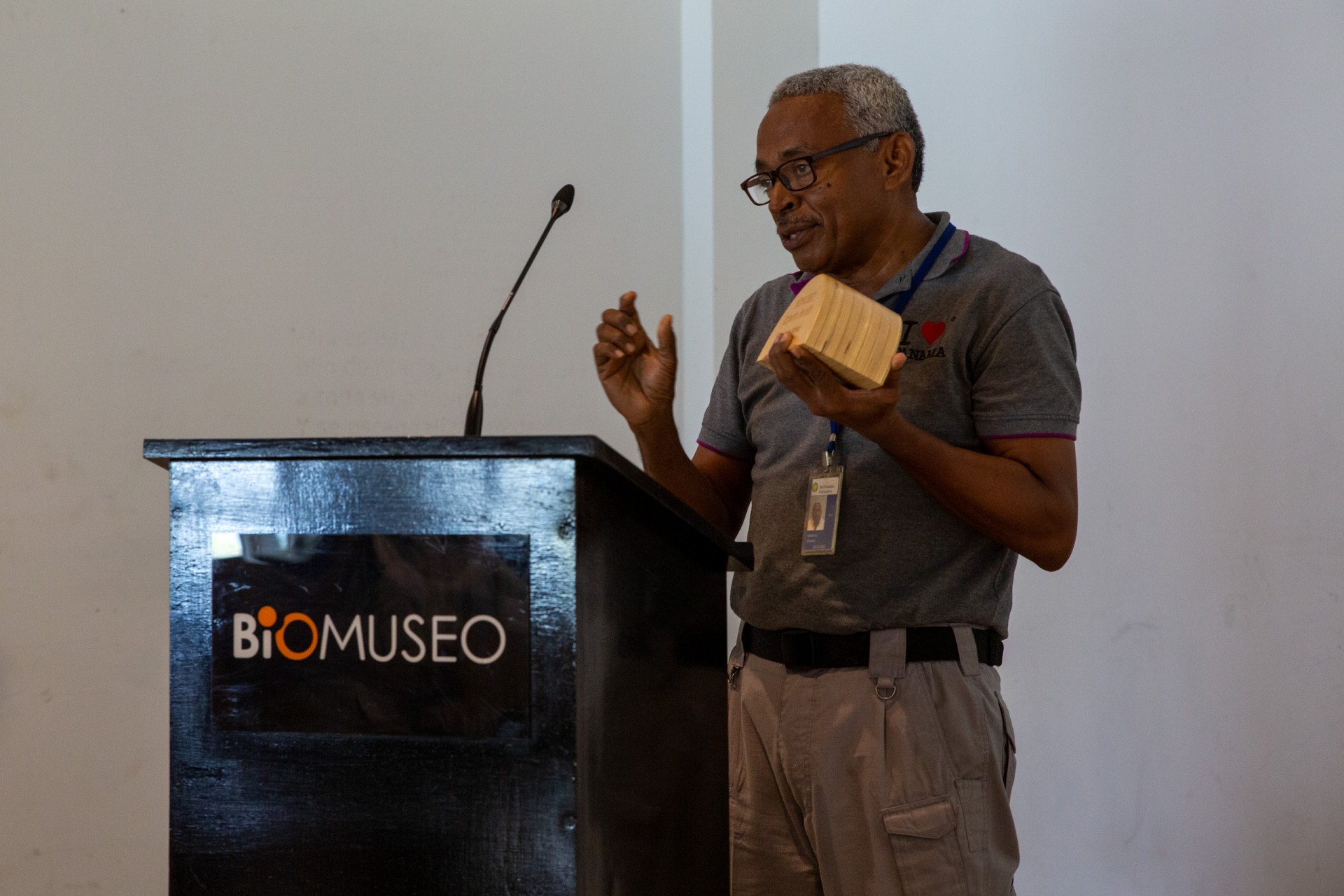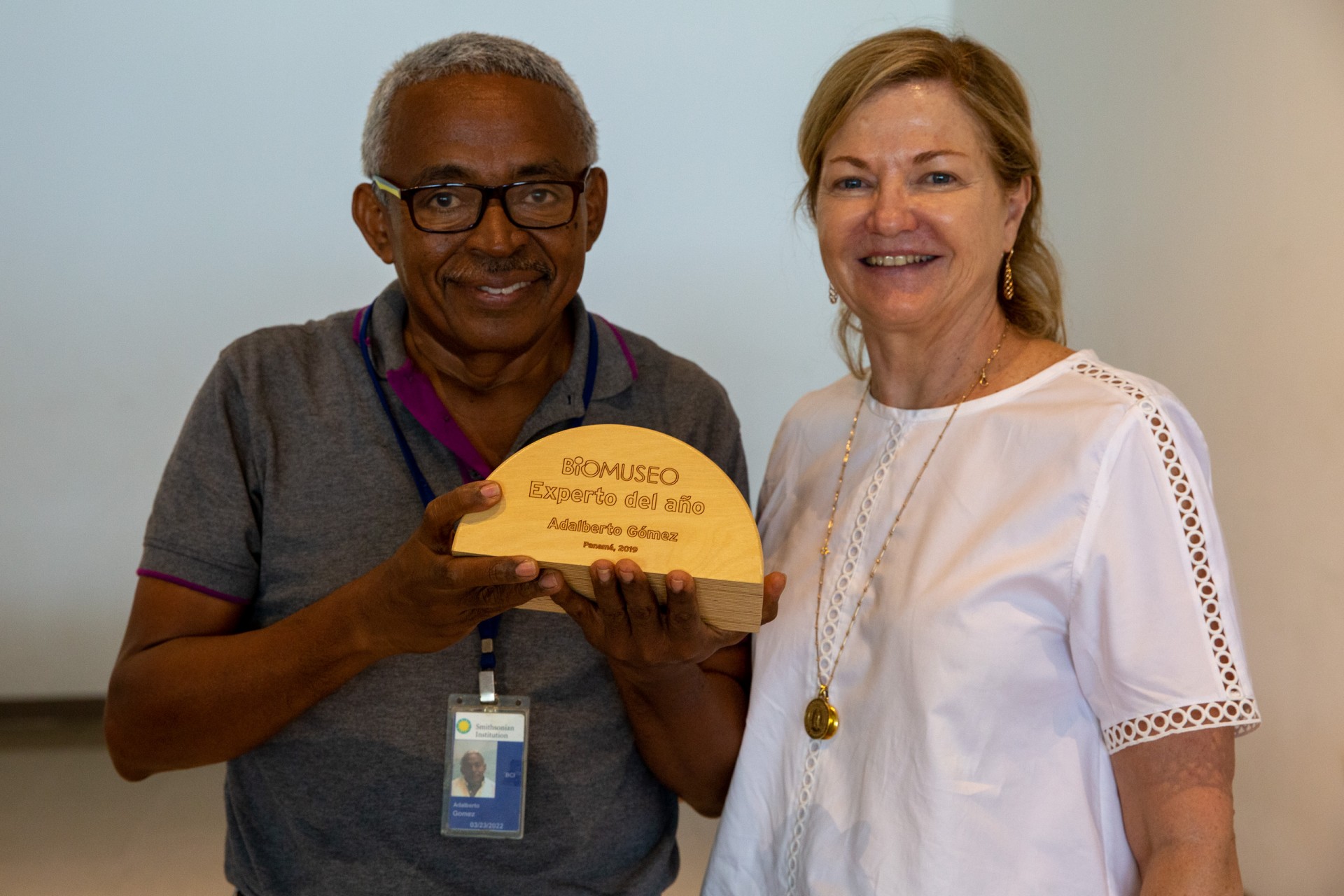 US Embassy Chargé d'Affaires visits STRI
Philip Laidlaw, confirmed as the U.S. Embassy in Panama's new Chargé d'Affaires, ad interim as of Jan. 14, visited STRI's Culebra Point Nature Center to meet senior staff and learn more about STRI's mission in Panama. His previous State Department assignments include several South American countries, Spain, Albania and Bosnia and Herzegovina.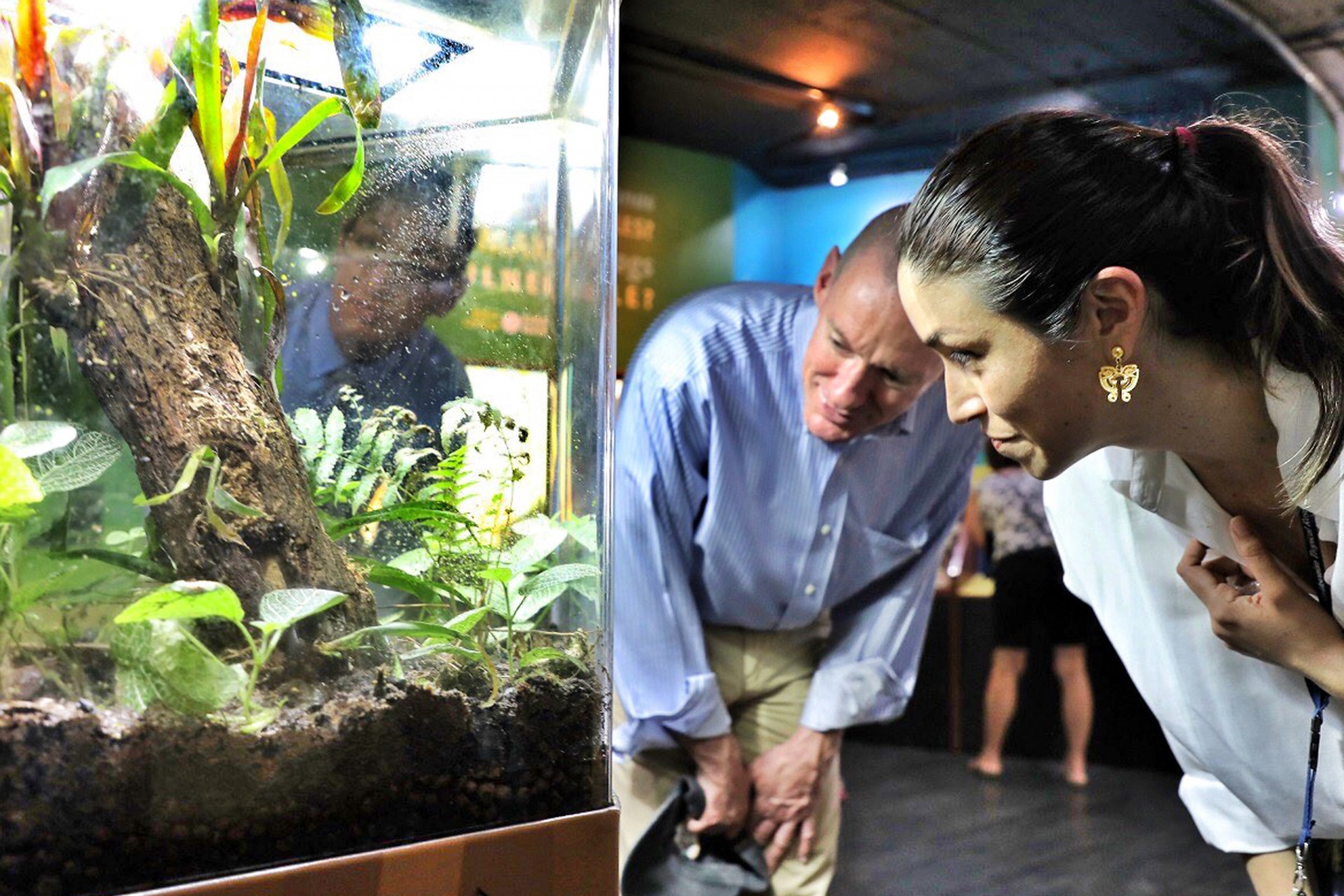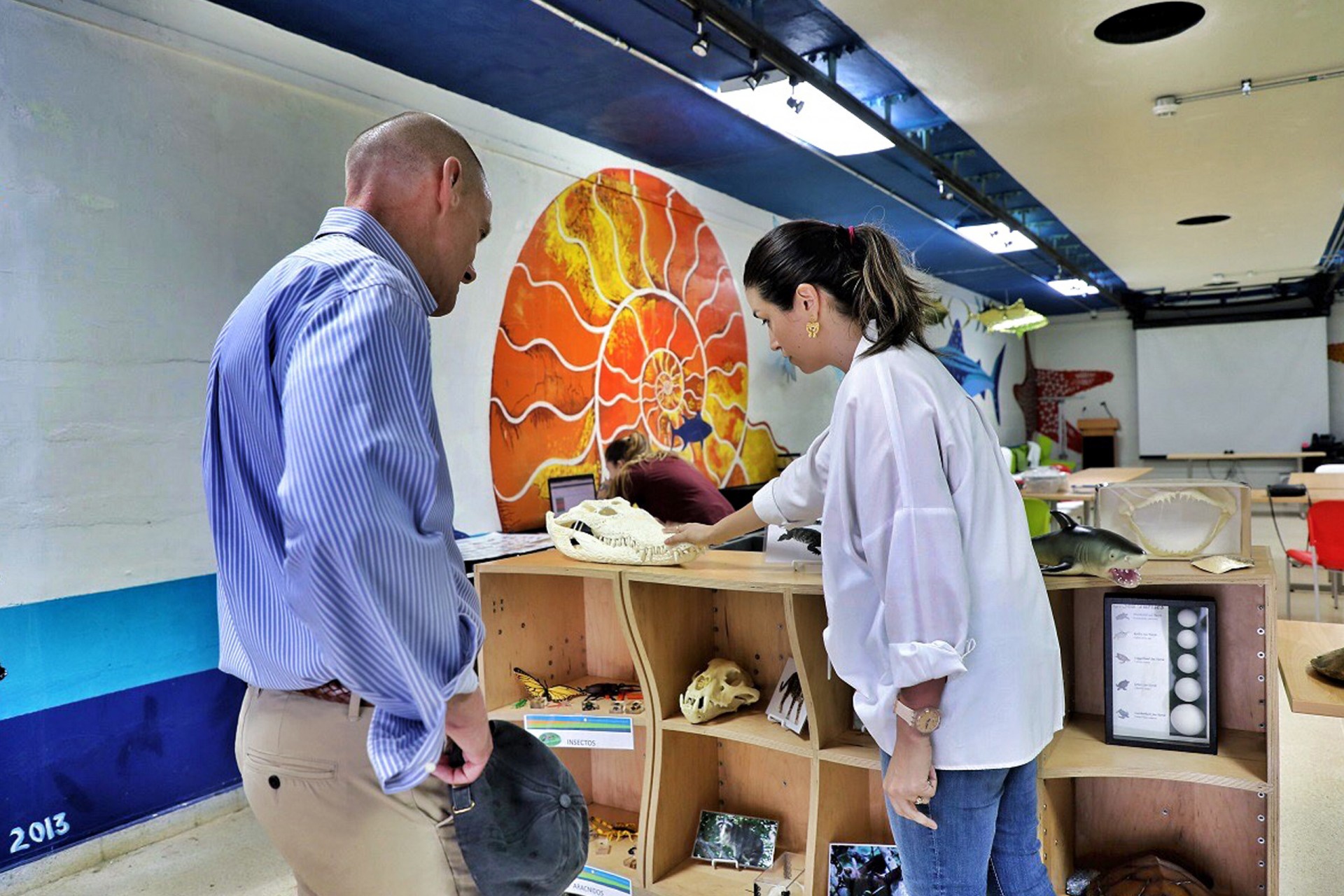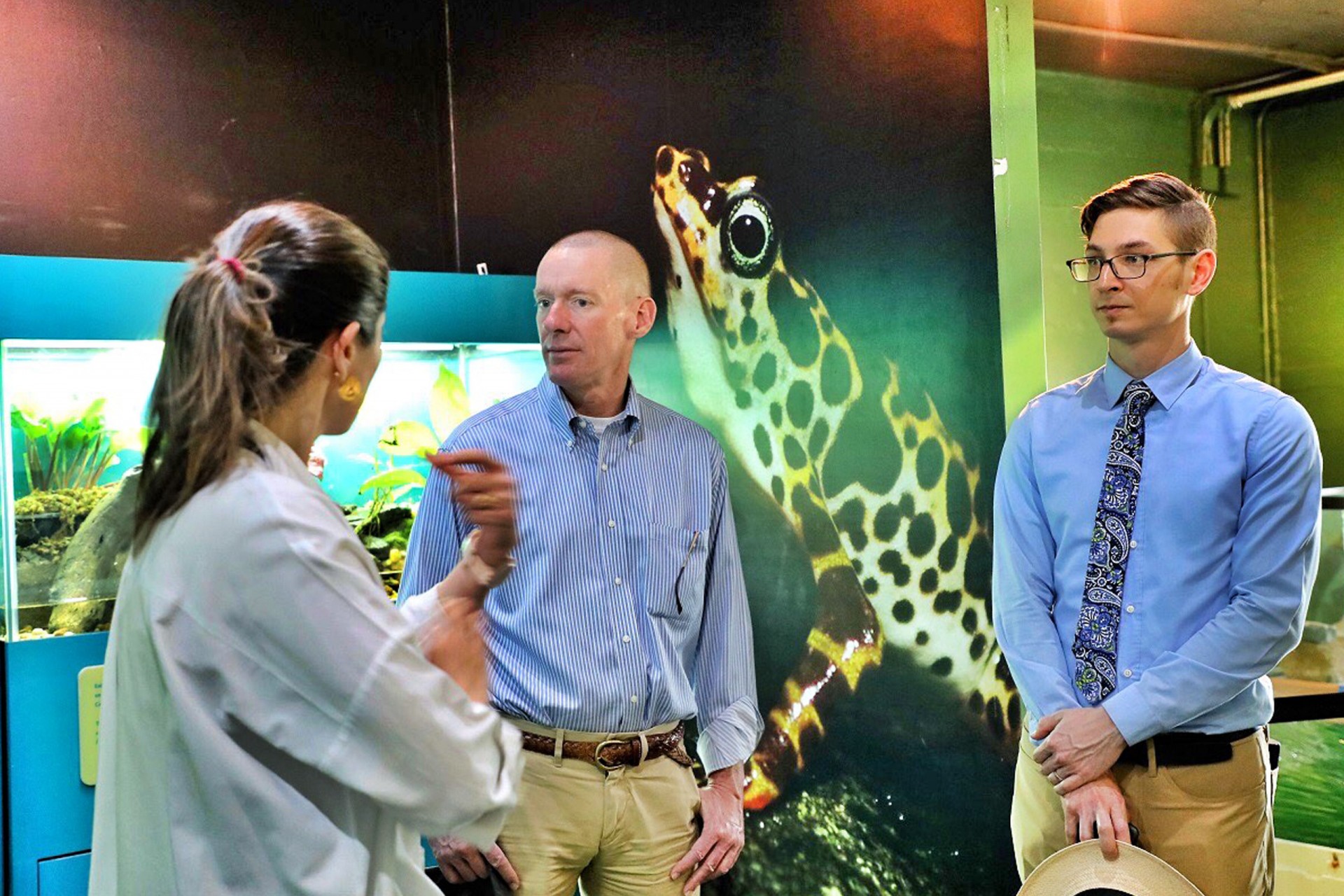 Smithsonian Journeys' Cruise and National Geographic Luxury Tour 
STRI Director, Matt Larsen, hosted passengers from the Le Dumont-D'Urville, an environmentally friendly luxury cruise ship, during a visit to the Punta Culebra Nature Center. This stop was part of their expedition to understand the biodiverse environments of Panama and Costa Rica and the history of the Panama Canal. Meanwhile, passengers travelling as part of a 20-day National Geographic VIP tour of 21 Central and South American cities, visited STRI's Barro Colorado Research Station as well as the Punta Culebra Nature Center.
NMNH/STRI Q?rioso collaboration
Efrain Tejada, Acting Chief of Learning Venues and Visitor Experience at the National Museum of Natural History, visited Culebra Point Nature Center as it gears up to open the new Q?rioso learning center. The hands-on-science learning project is based on the NMNH's Q?rious, the Coralyn W. Whitney Science Education Center, which Tejada oversees. Q?rioso is scheduled to open its doors in Panama on Mar. 31st.
Spying on Animals
From Jan. 20 to 24, a group of 6- 10 year old's descended upon STRI's Punta Culebra Nature Center for Summer Camp, joining STRI scientists and nature guides to spy on animals, be archaeologists for a day and learn about tropical dry forests and marine life in the Pacific ocean through didactic games and activities.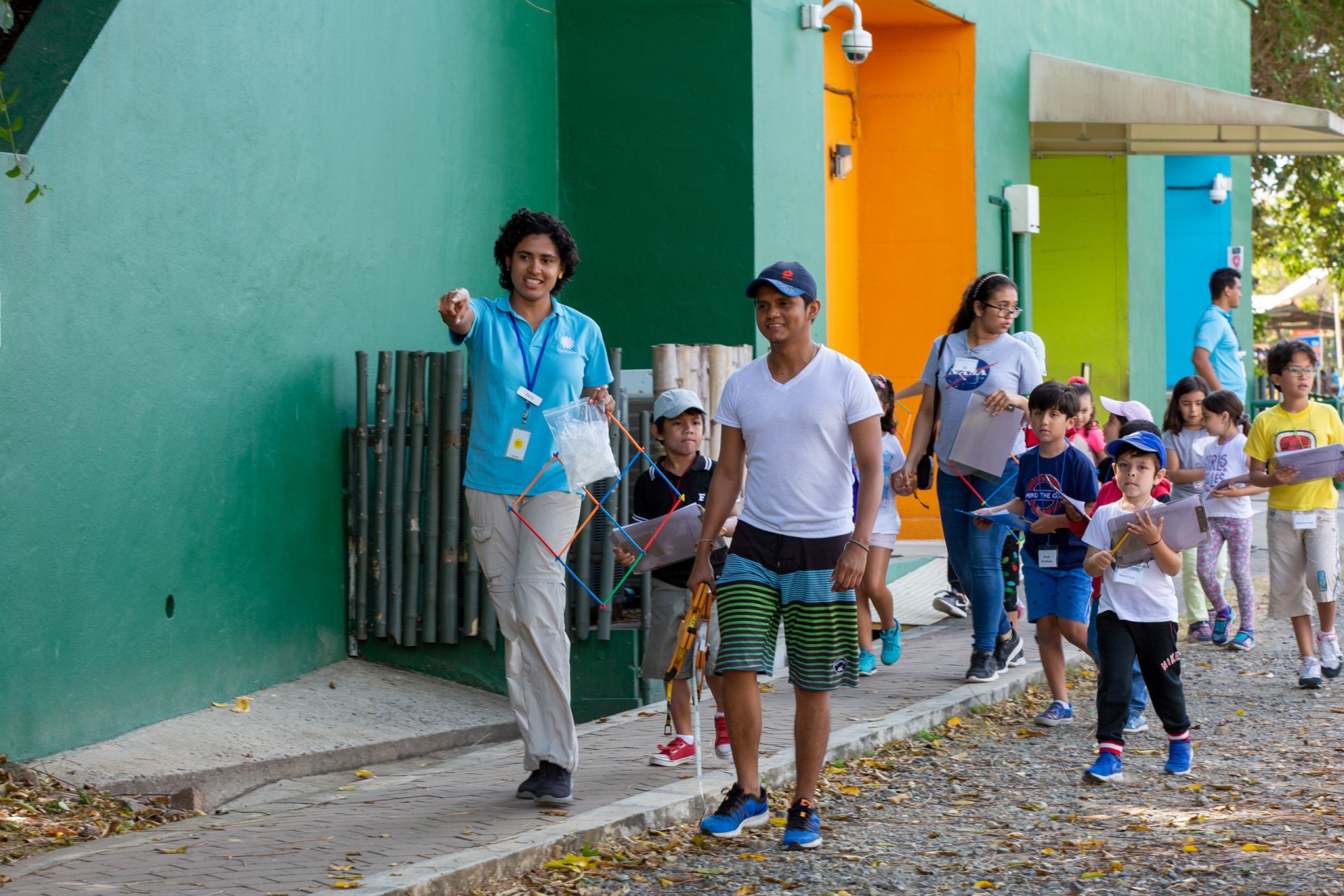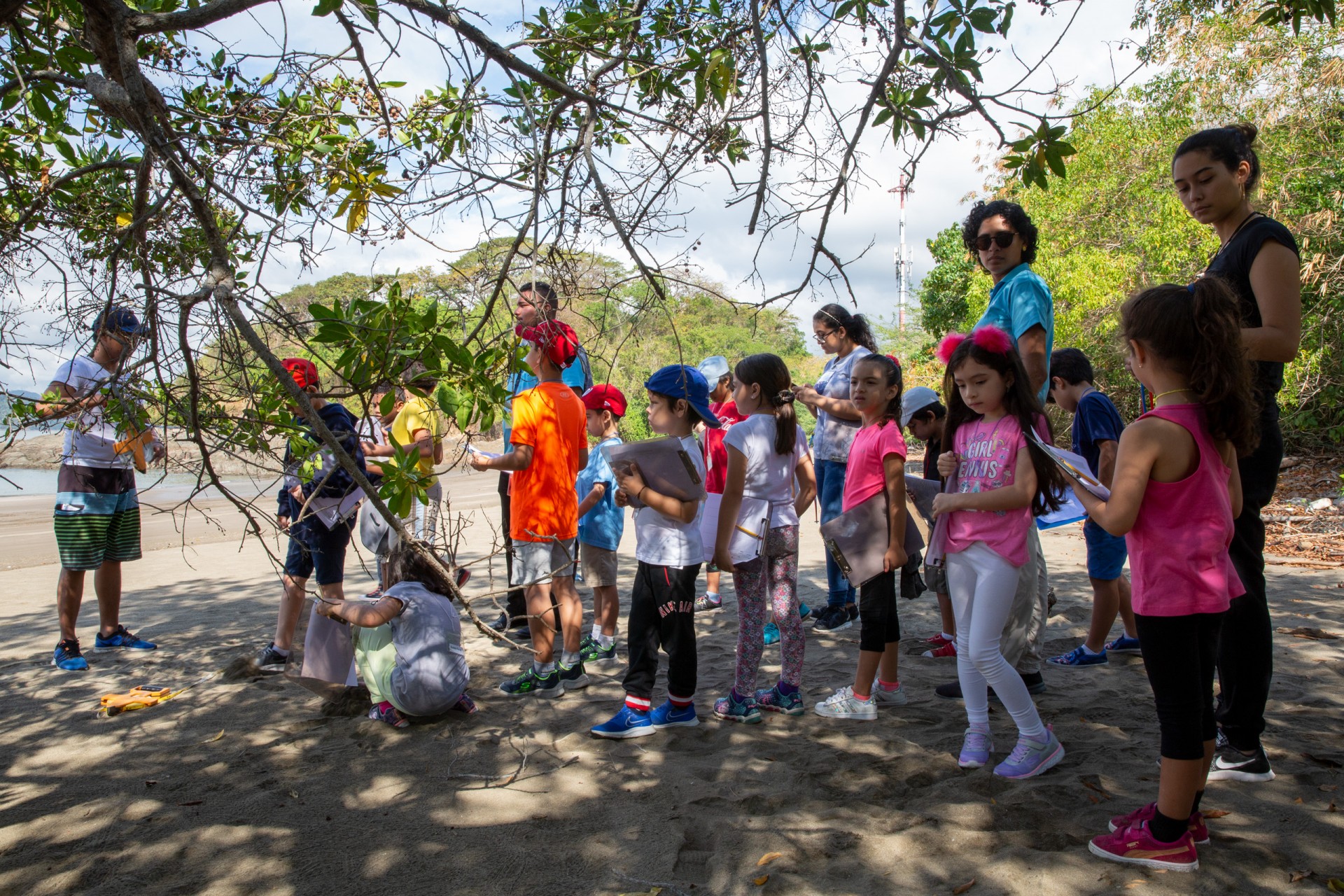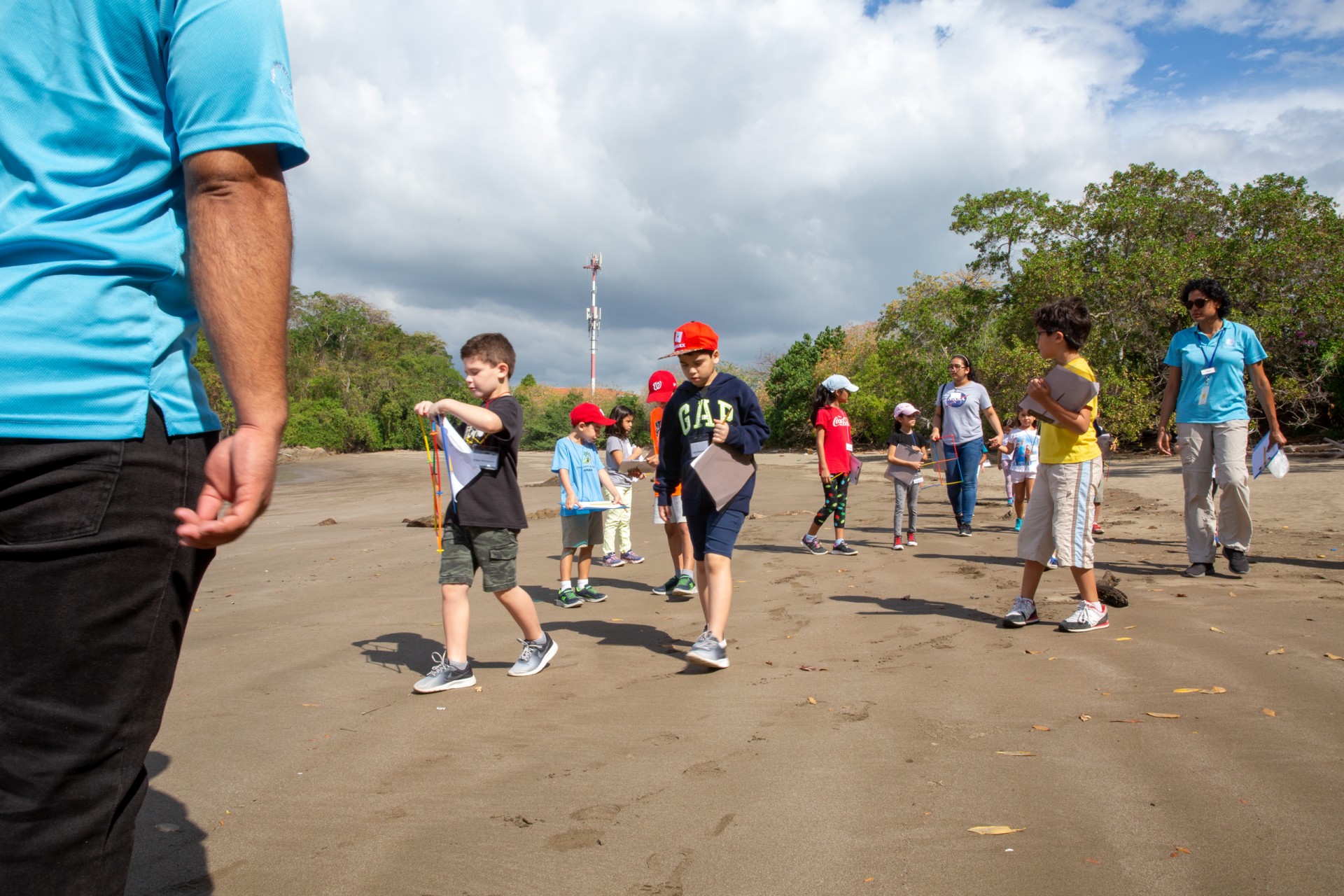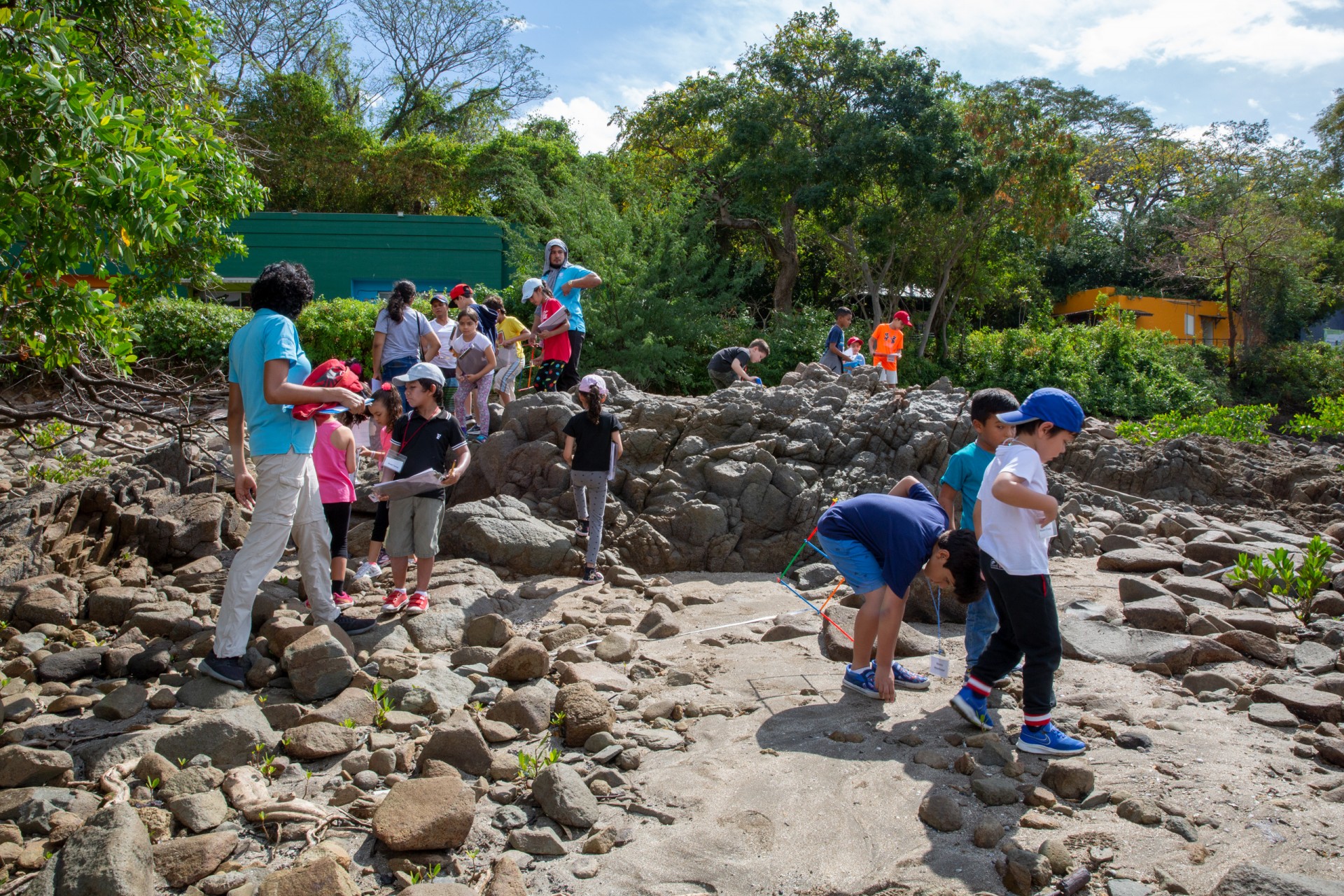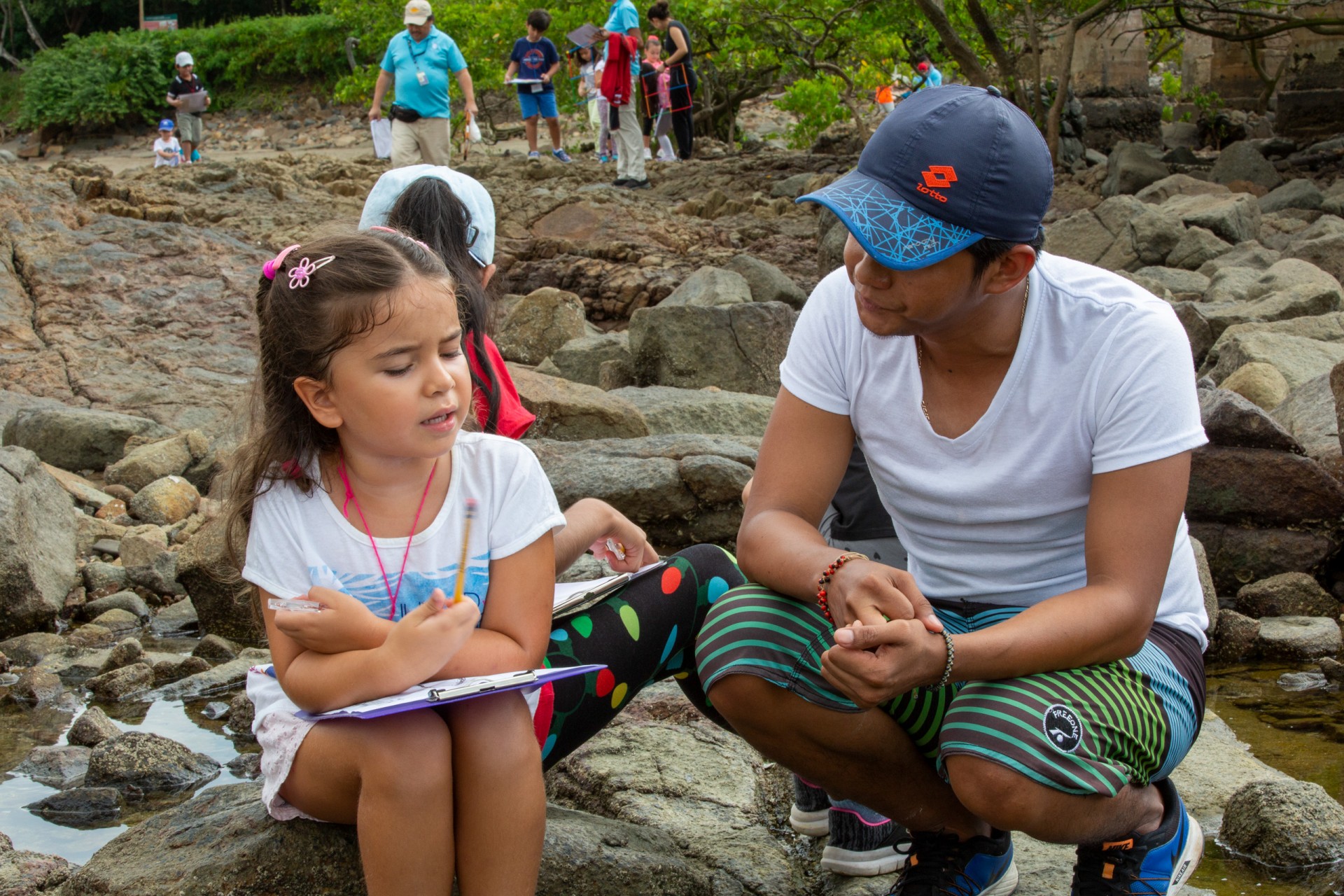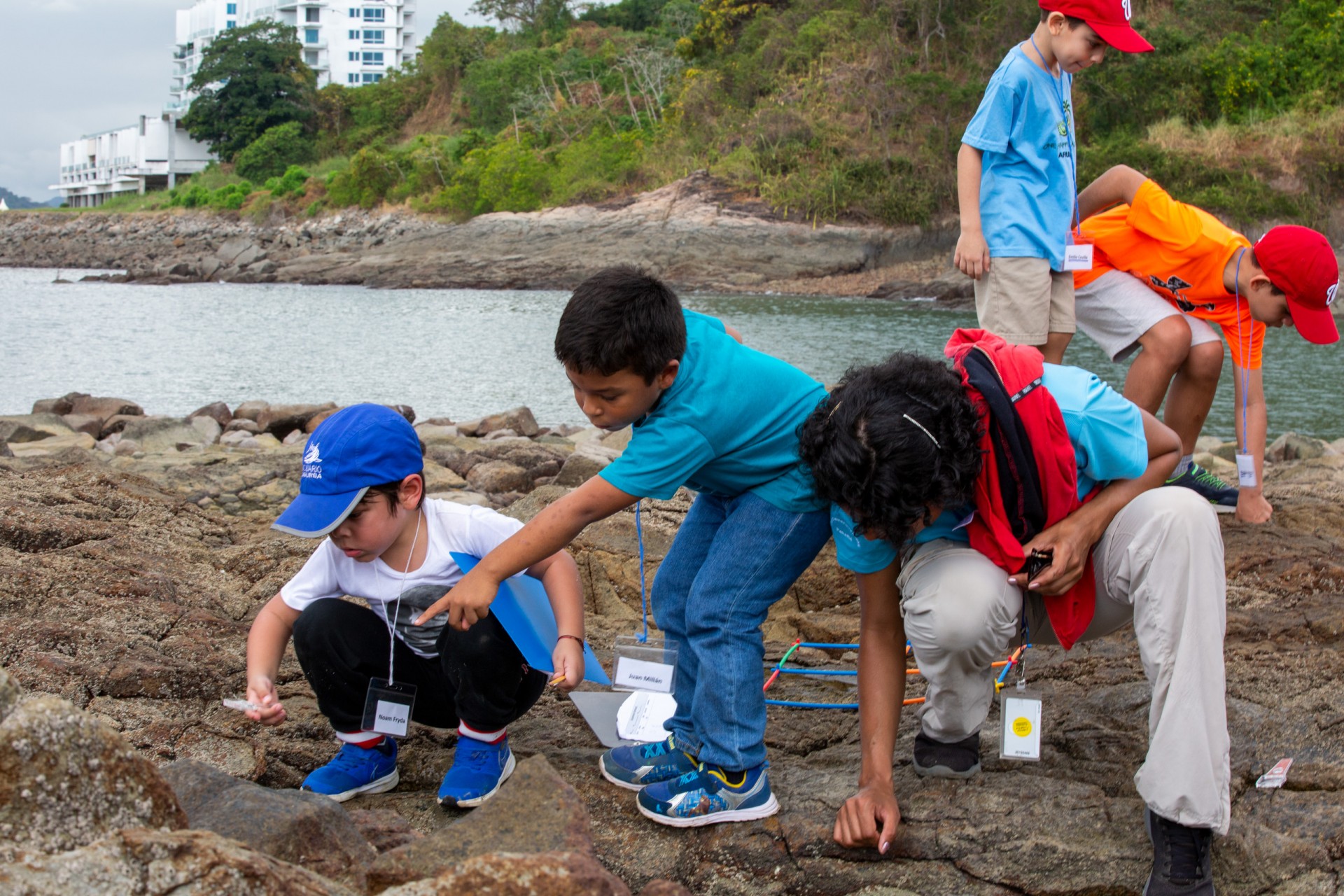 Tropical Biology Road Trip to Schools
STRI's Q?Bus received a third year's extension of the Smithsonian Youth Access Grant to support learning activities for students from 3rd to 10th grade. This aims to maintain a connection with public schools and community centers that cannot reach Smithsonian visitors centers, to build a stronger outreach program outside Smithsonian facilities and to offer an additional path to learning, deliver resources to students and teachers in situ, and provide capacity building to teachers.
STRI behind Paleobiology Symposium in Italy
STRI's staff scientist Aaron O'Dea hosted a Conservation Paleobiology symposium at the 430-year-old prestigious Academy of Sciences of the Bologna Institute on 3-4 Feb. It had nearly 100 attendees from all over the world and included a plenary talk by STRI emeritus scientist Jeremy Jackson.