STRI Commemorates Panama City's 500th Anniversary, Jeremy Jackson Elected to NAS, Golden Frog Festival 2019 and more
STRI Commemorates Panama City's 500th Anniversary, Jeremy Jackson Elected to NAS, Golden Frog Festival 2019 and more
STRI Commemorates Panama City's 500th Anniversary
On August 15, 1519 the Spanish founded the first European settlement on the Pacific coast. As the Spanish plundered the Inca Empire, Panama became an important trade route between South America and Europe.
The Commission for the Celebration of the Foundation of Panama City, the Panama City Mayor's office and the United Nations Development Program presented the calendar of events for the celebration at STRI's Earl S. Tupper Center in Ancon. The communications team offered a new travelling exhibit, Corn in Panama: 500 Years and More, to celebrate the close relationship between Panamanian culture and corn. And director of physical monitoring, Steve Paton, documented the biodiversity of Panama Viejo with a set of photographic images.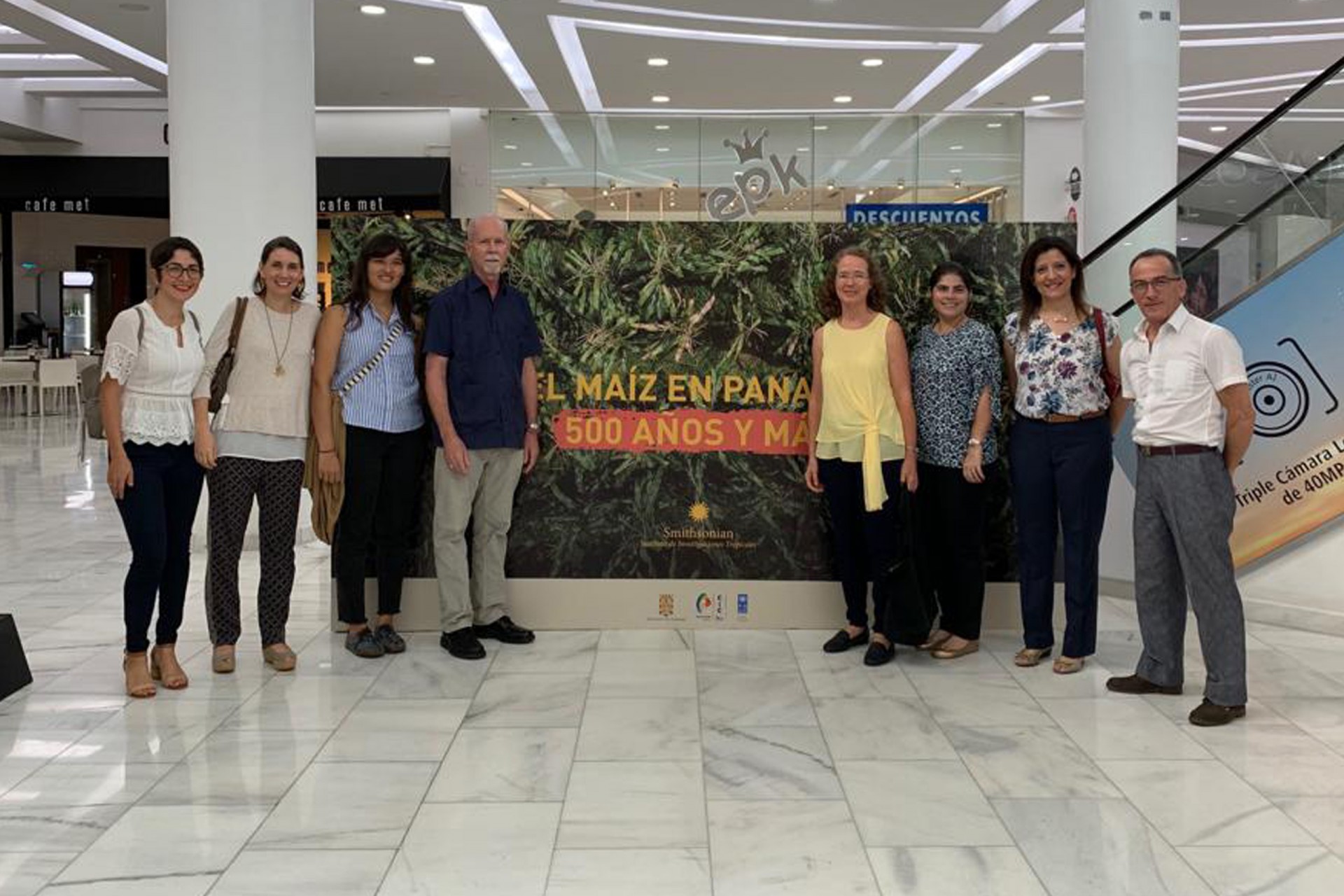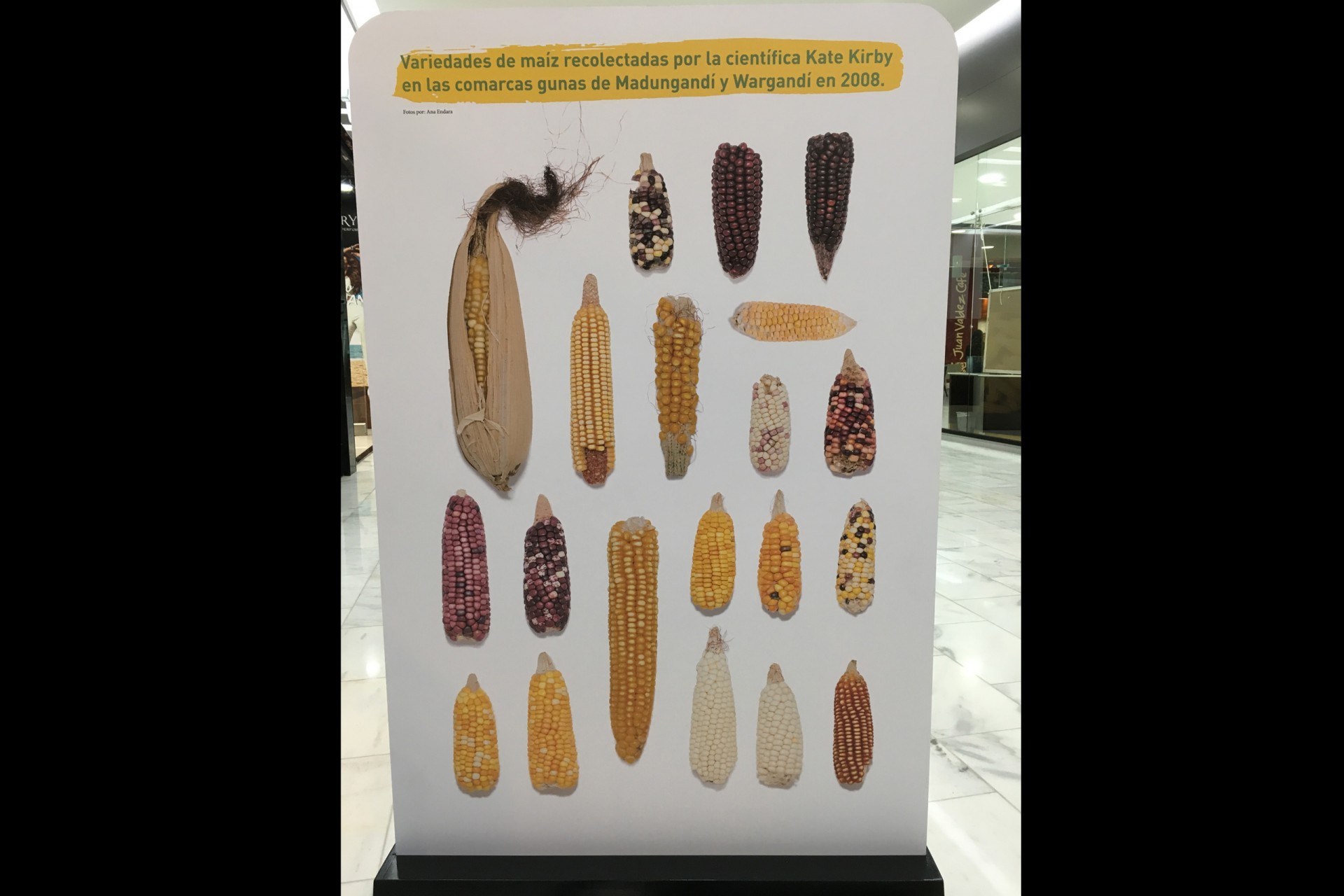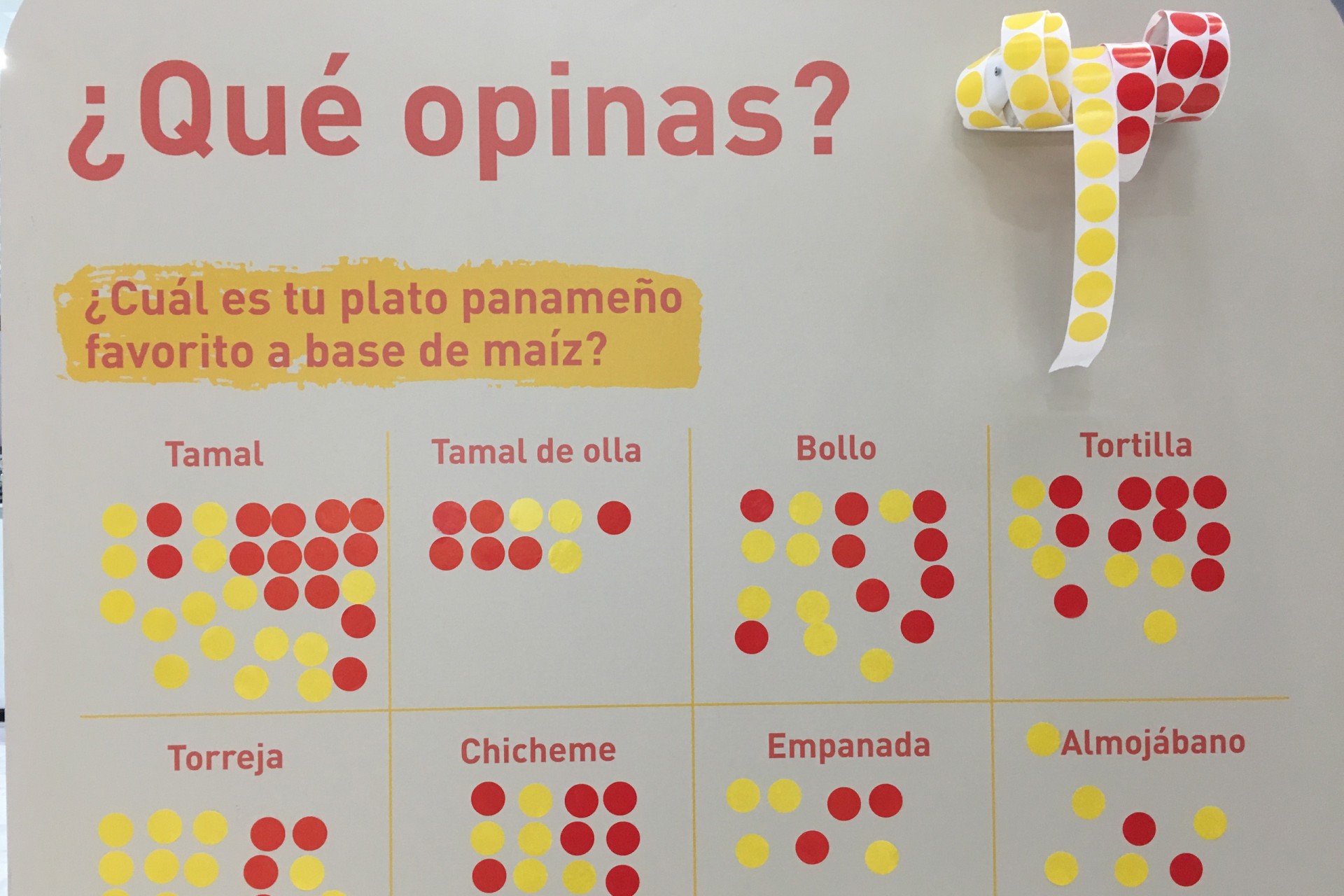 Jeremy Jackson Elected to NAS
Being named as a member of the U.S. National Academies of Science is a great honor. In the history of STRI only four staff scientists (all women) have been elected as members: archaeologist Olga Linares, evolutionary biologist Mary Jane West-Eberhard, archaeologist Dolores Piperno and marine biologist Nancy Knowlton.
Senior scientist emeritus Jeremy Jackson recently became the fifth. During his tenure at STRI Jeremy Jackson founded the Panama Paleontology Project, the group of geologists and paleontologists who originally determined the age of the Isthmus of Panama. He continues to play an important leadership role in marine conservation and science communication. Currently Jackson is a visiting scientist at the American Museum of Natural History and senior advisor on coral reef health for the International Union for the Conservation of Nature (IUCN).
STRI 2019 Field Season Scrapbook
The end of August marks an exodus of the more than 1000 visiting scientists and students who visit STRI every year as most return to teach or take classes at home. We asked people to contribute group photos. Enjoy!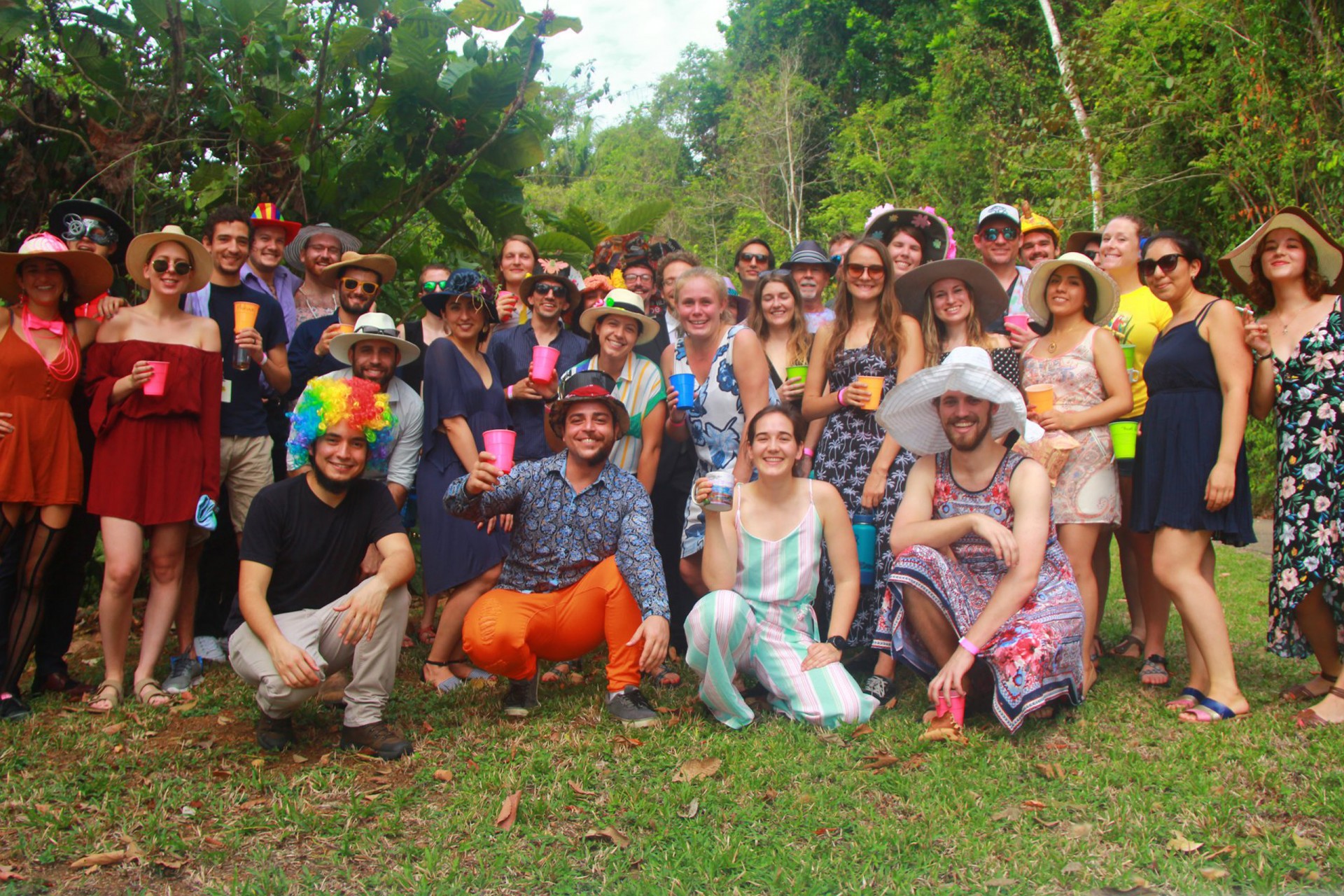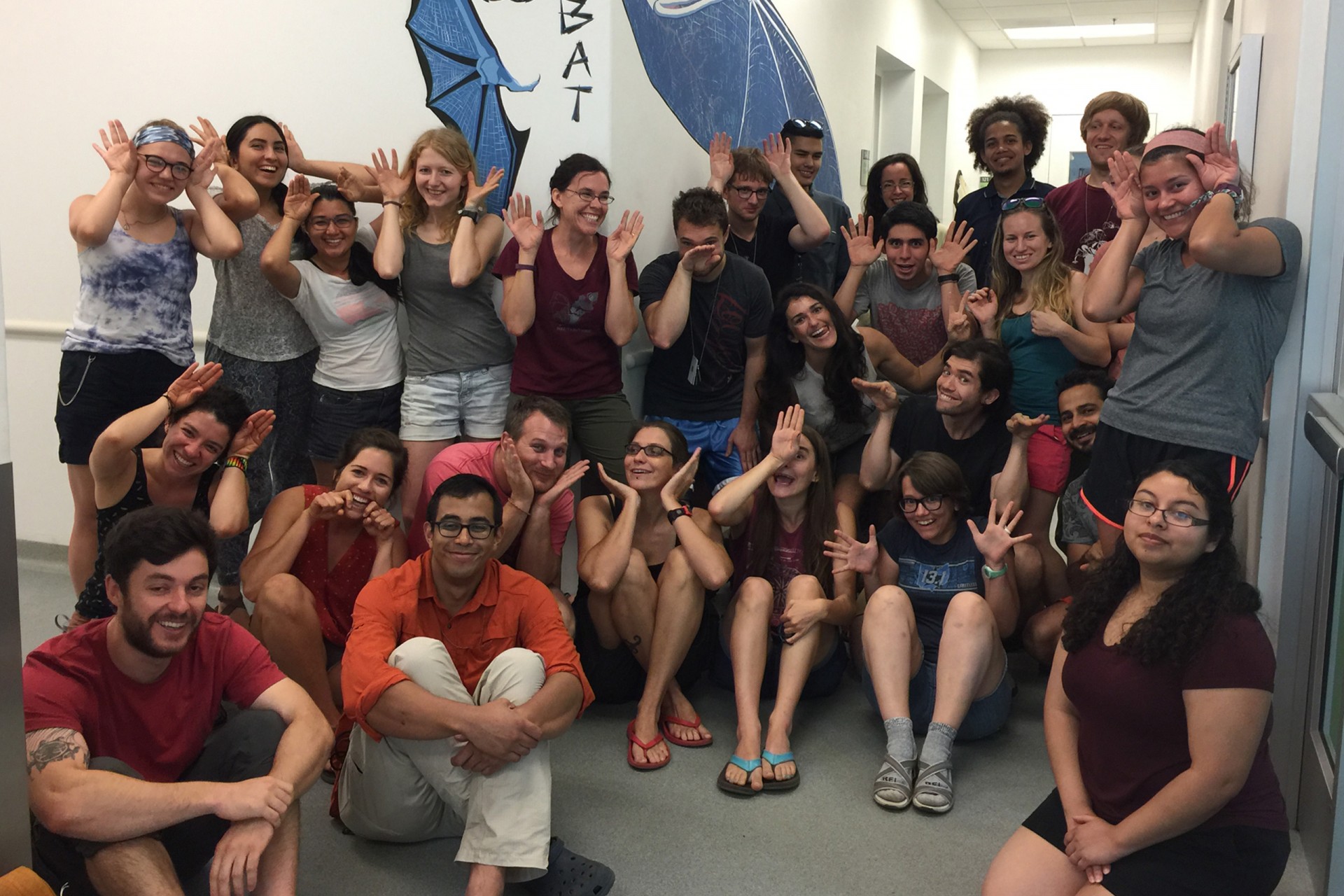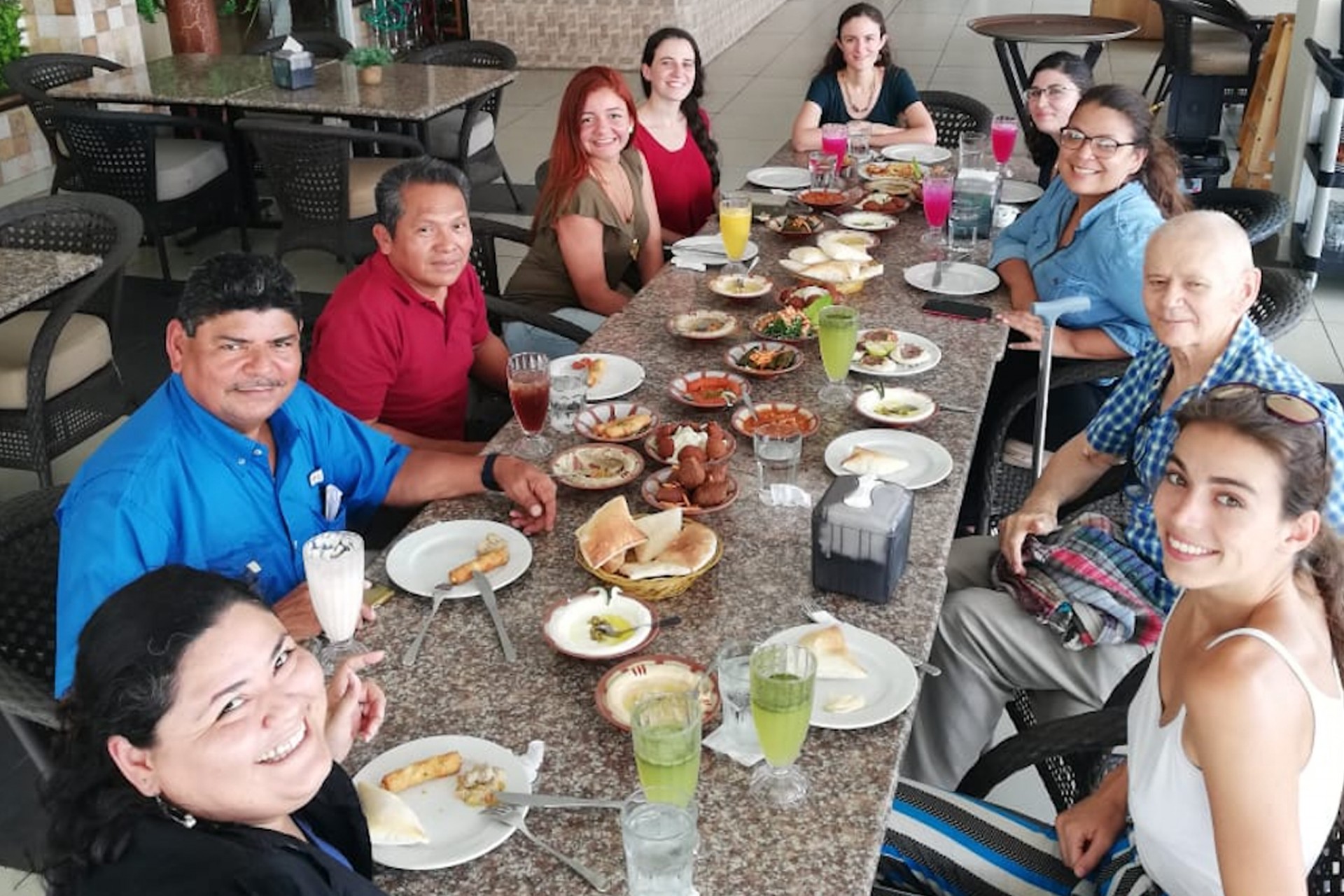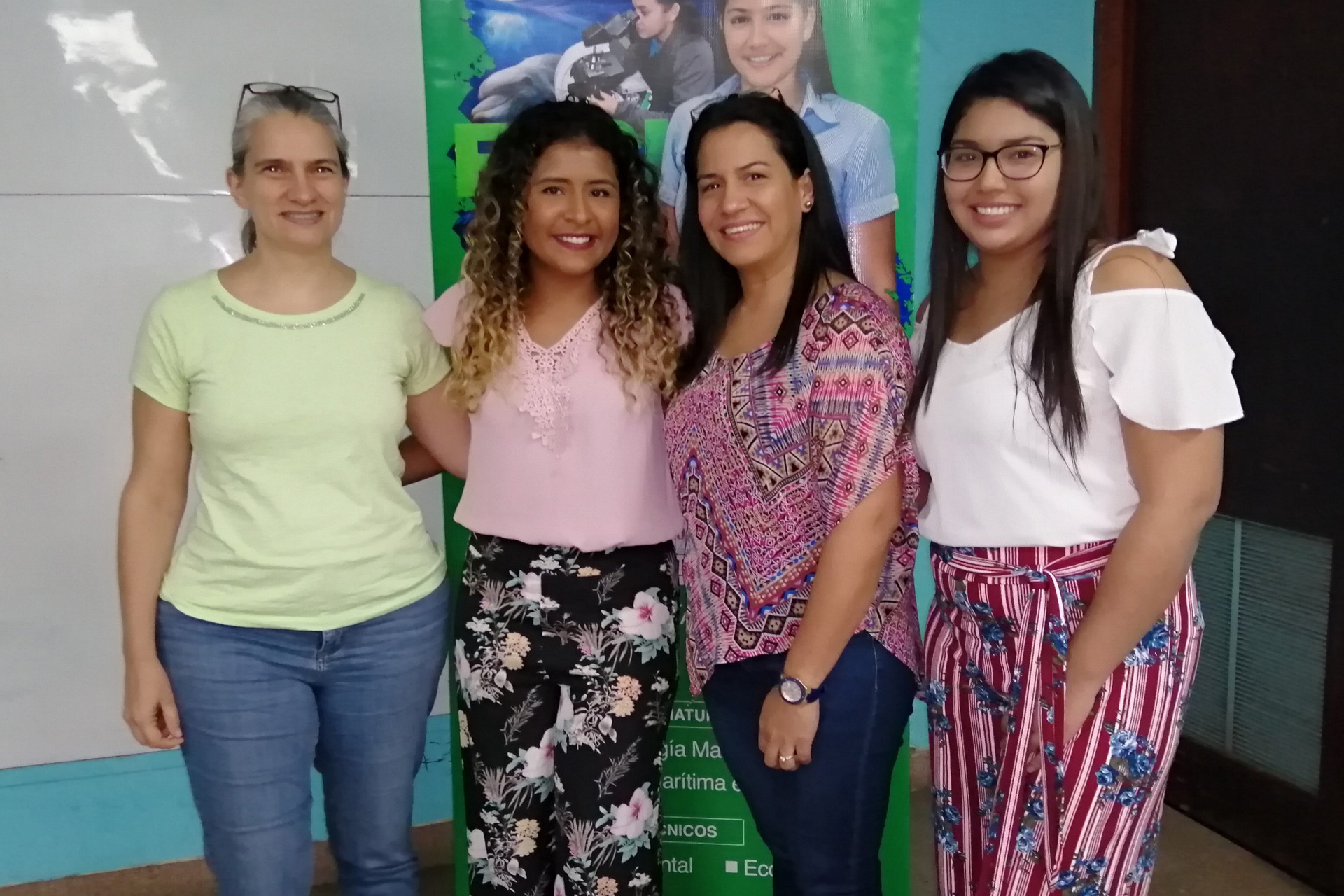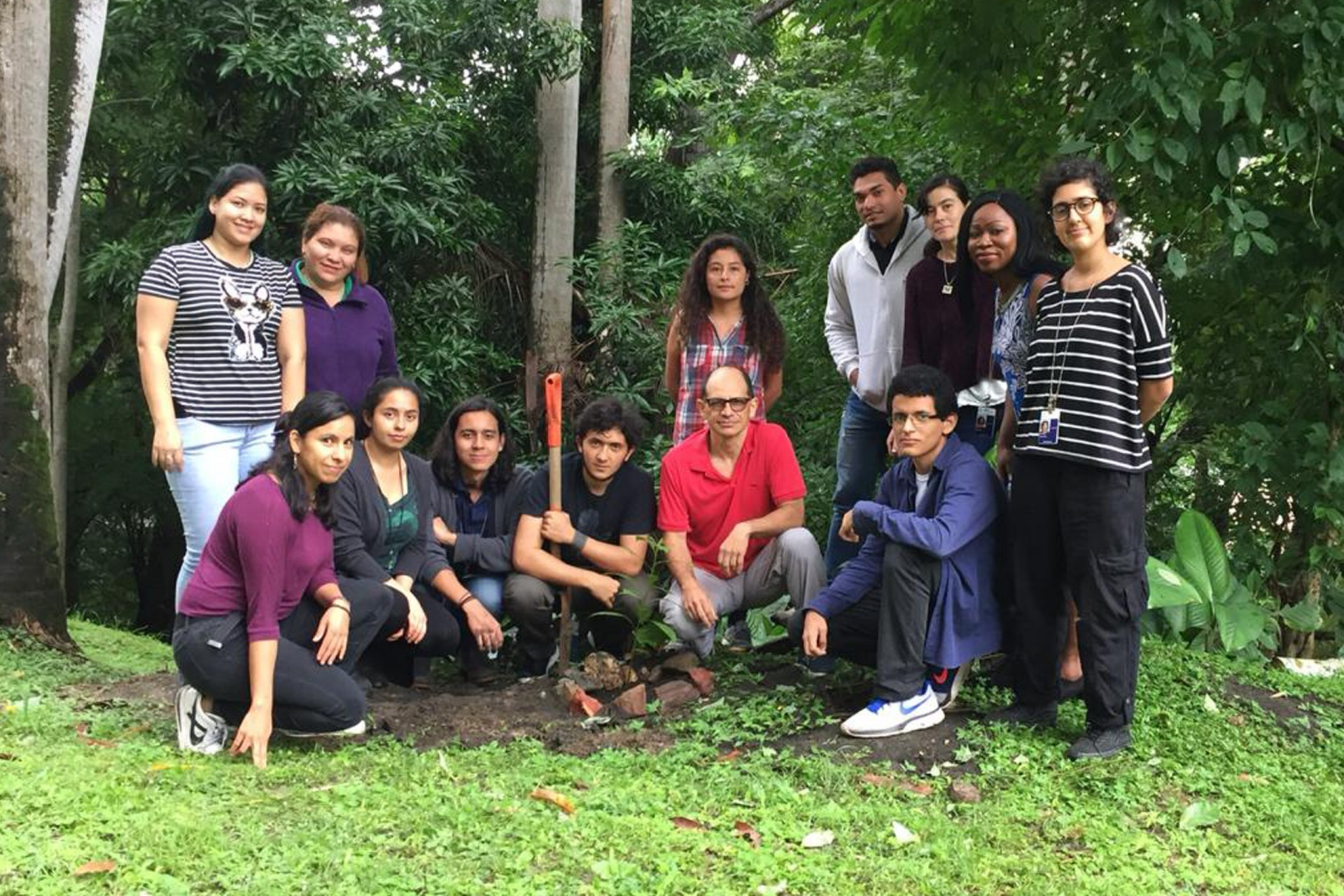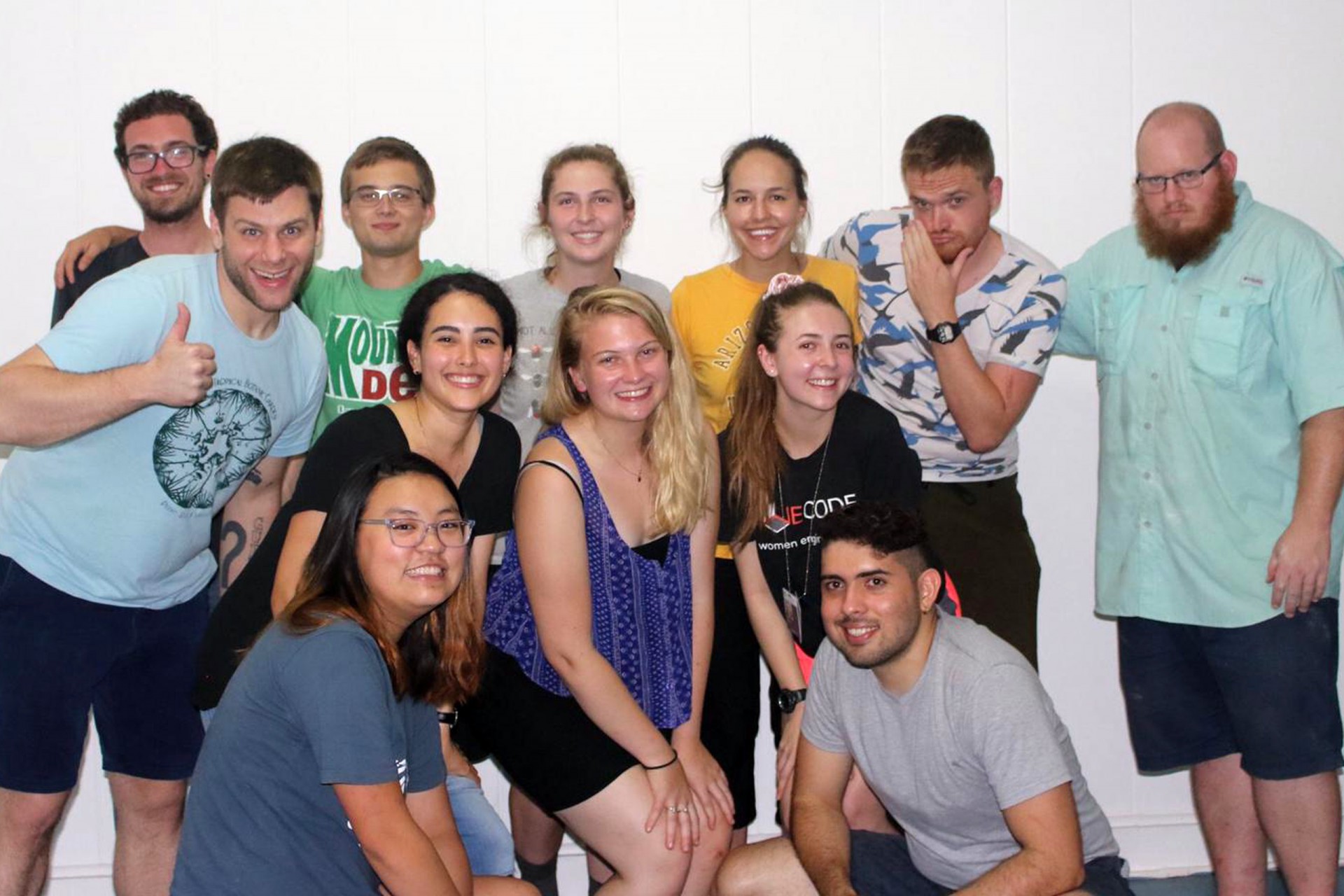 International Book Fair 2019
STRI participated with Panama's National Secretariat of Science, Technology and Innovation (SENACYT) during the International Book Fair, held at the ATLAPA Convention Center with an inauguration of the pavilion with Linette Dutari, STRI's Associate Director of Communications, Matthew Larsen, STRI Director, Orit Btesh, President of the Panamanian Book Chamber (Capali) Dr. Jorge A. Motta. National Secretary of Science, Technology and Innovation and Roberto Maduro, coordinator for Institutional Development at the Biomuseo.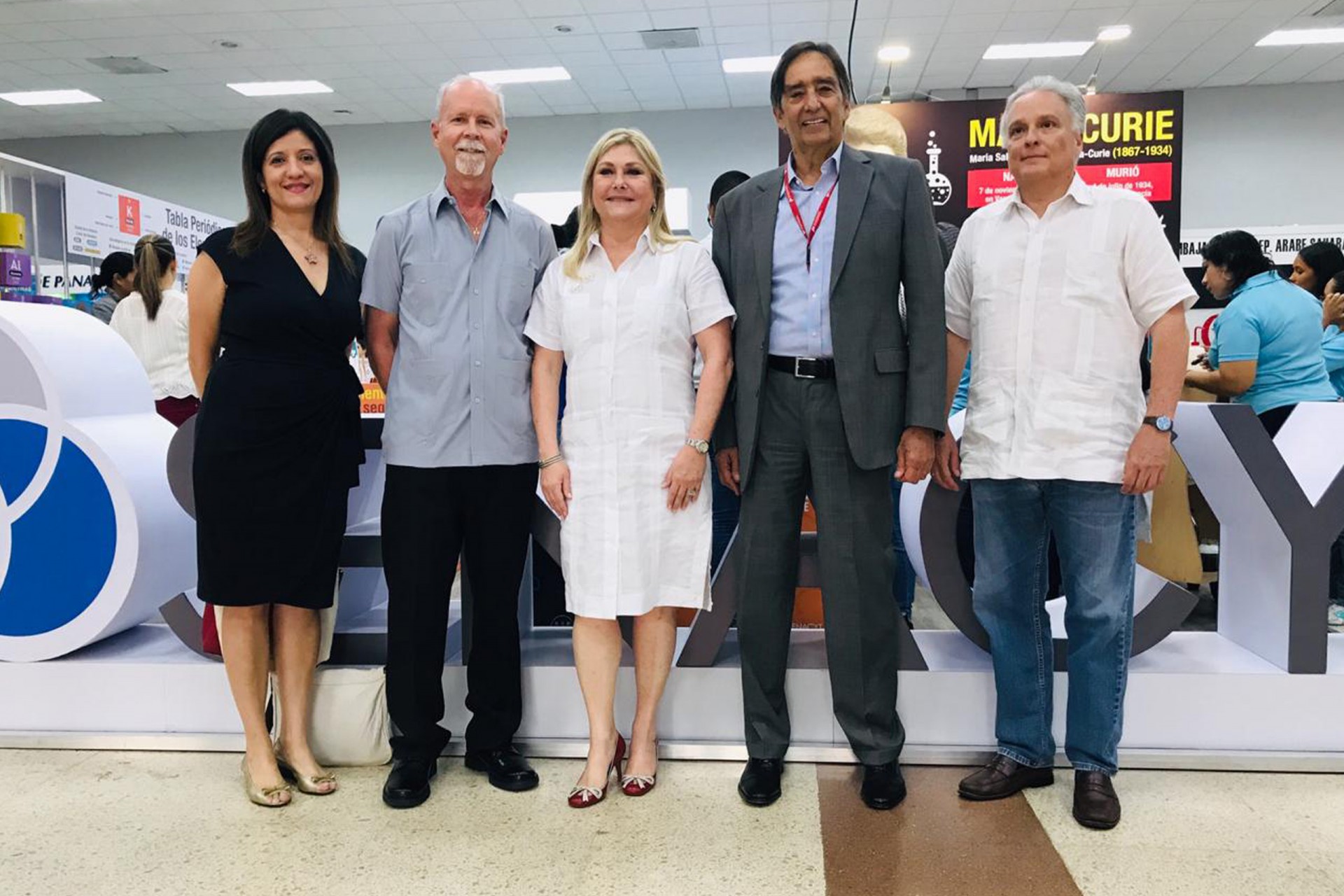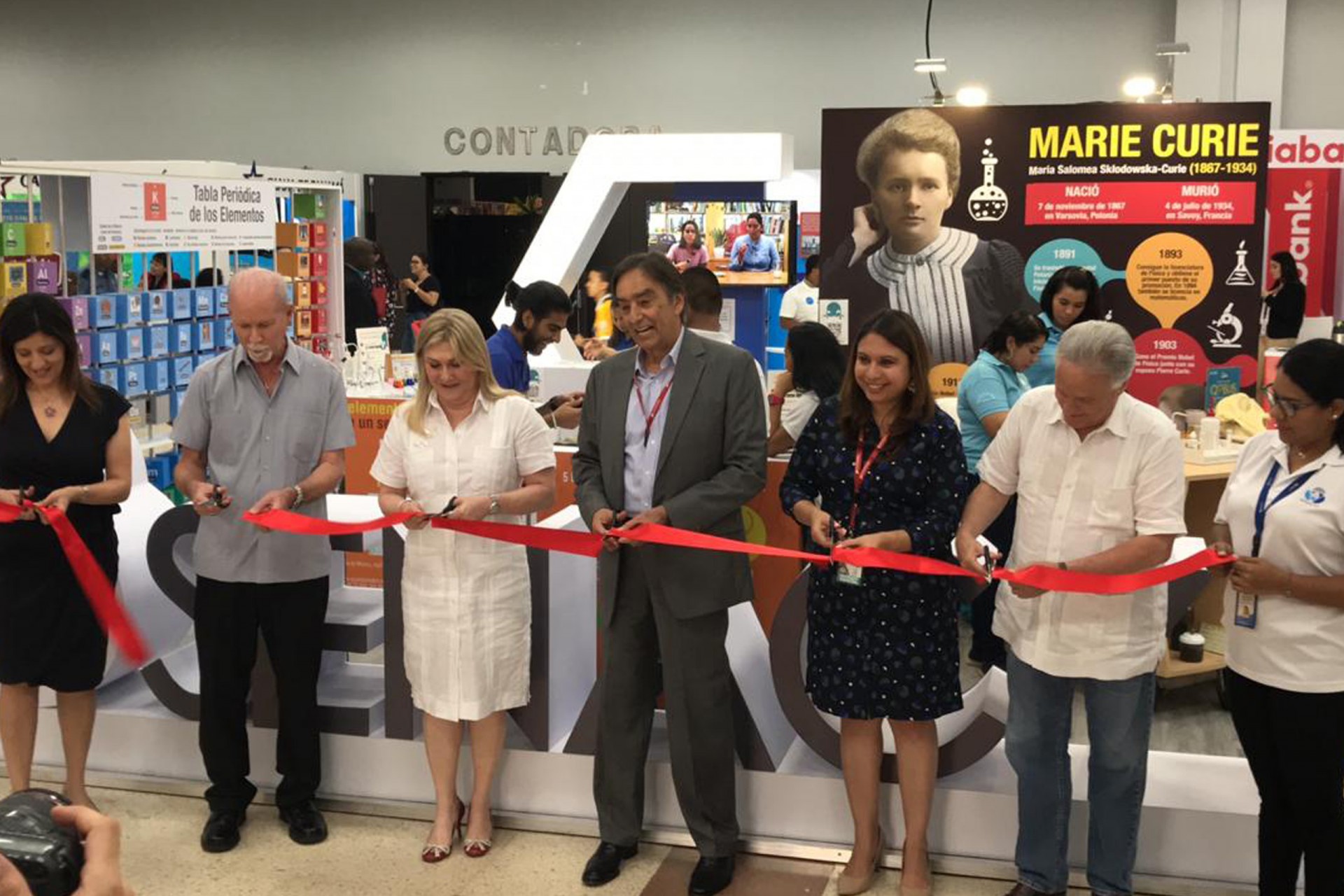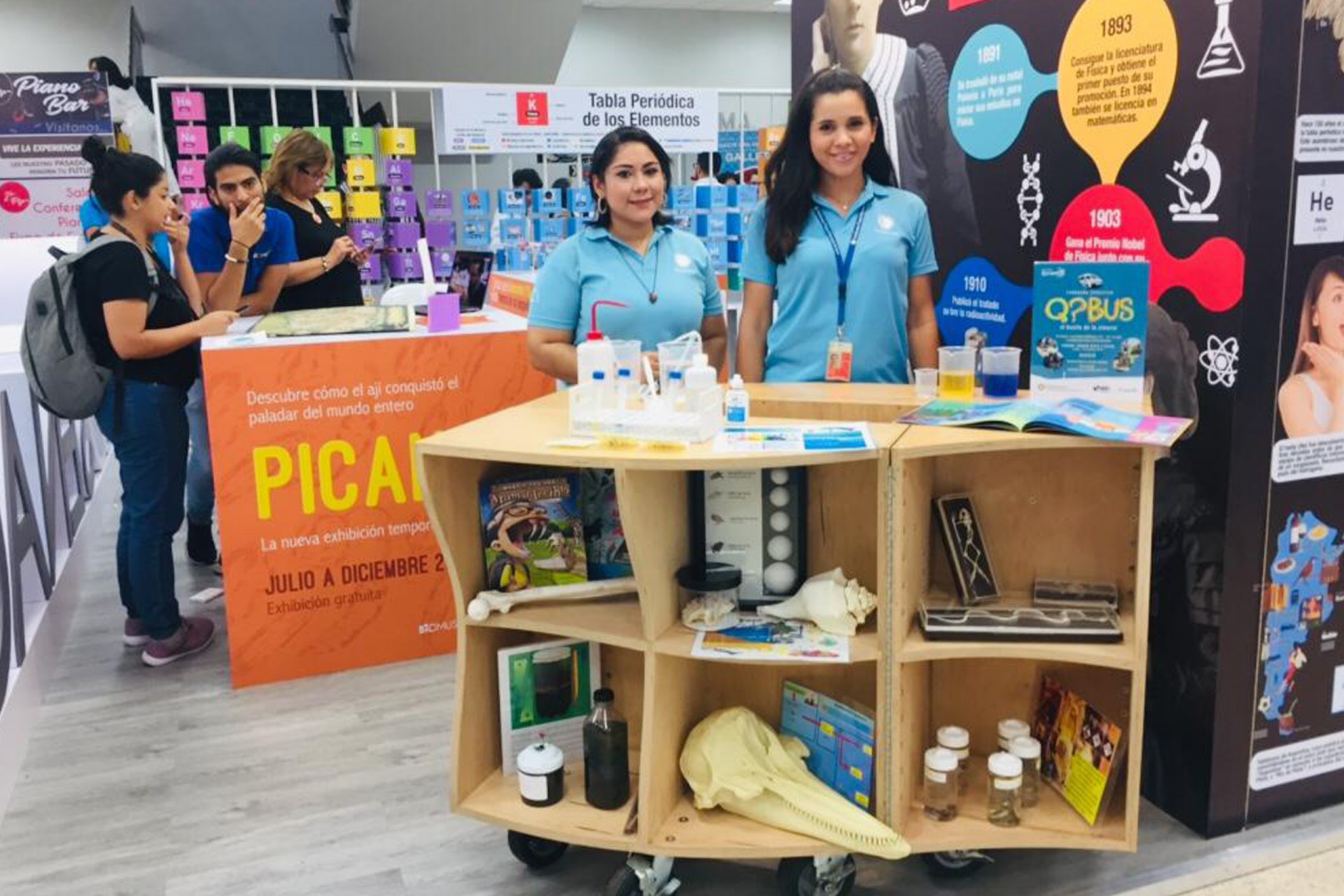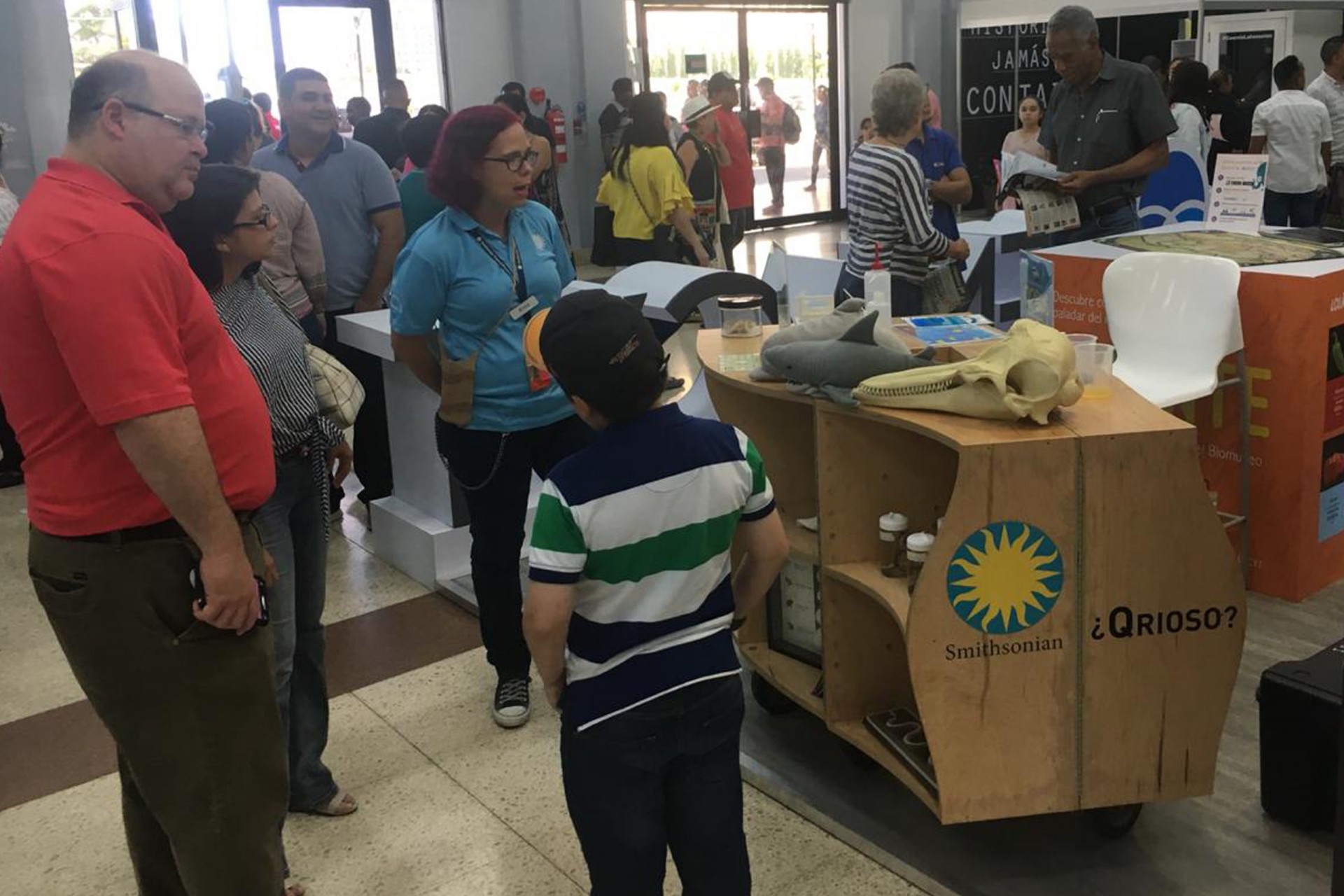 New Tools
Need a map of your field site in Panama? News from Steve Paton, STRI's director of physical monitoring: The entire catalog of the new 1:25,000 Tommy Guardia Institute maps of Panama are now available to download as PDF's.
And webmaster, Johann González announced that it is now easy to search the STRI Bibliography on the web. Publications displayed on this page are retrieved through Smithsonian Research Online (SRO) and can be searched by: title, author, journal and date of publication.
Deciding Which Frogs are Endangered
The International Union for the Conservation of Nature's (IUCN) Red List of Threatened Species is the go-to reference for the conservation status of living organisms. The Amphibian Red List Authority (ARLA), coordinated by Jennifer Luedtke, is the branch of the IUCN's Amphibian Specialist Group (ASG) responsible for determining amphibians' status. 
From August 12-15, 2019, STRI hosted a workshop to rate roughly 90 amphibian species not evaluated during a 2015 workshop or named since then. Facilitated by Kelsey Neam (Global Wildlife Conservation) and Louise Hobin (ASG) with Roberto Ibáñez, ASG's Regional Chair for Panama; amphibian experts Abel Batista, Marcos Ponce, Ángel Sosa, Orlando Garcés, Jorge Guerrel and Daniel Medina rated each species.
Photo credit: Abel Batista.
Golden Frog Festival 2019
This year's Golden Frog Festival was a success. It began with Biodiversity Day in Gamboa, where visitors met our frogs (as well as butterflies, bats and fig wasps) and learned about the important work being done by the Panama Amphibian Rescue and Conservation Project. Meanwhile, the Q?Bus visited El Valle schools on August 14th, Golden Frog Day and Punta Culebra organized an Amphibian Week, highlighting conservation through lessons focused on amphibians. Finally, the Rana Dorada Pub Talk at La Rana Dorada brewery in Via Argentina served as an informal setting in which to learn about what STRI is doing to help save Panamanian amphibians.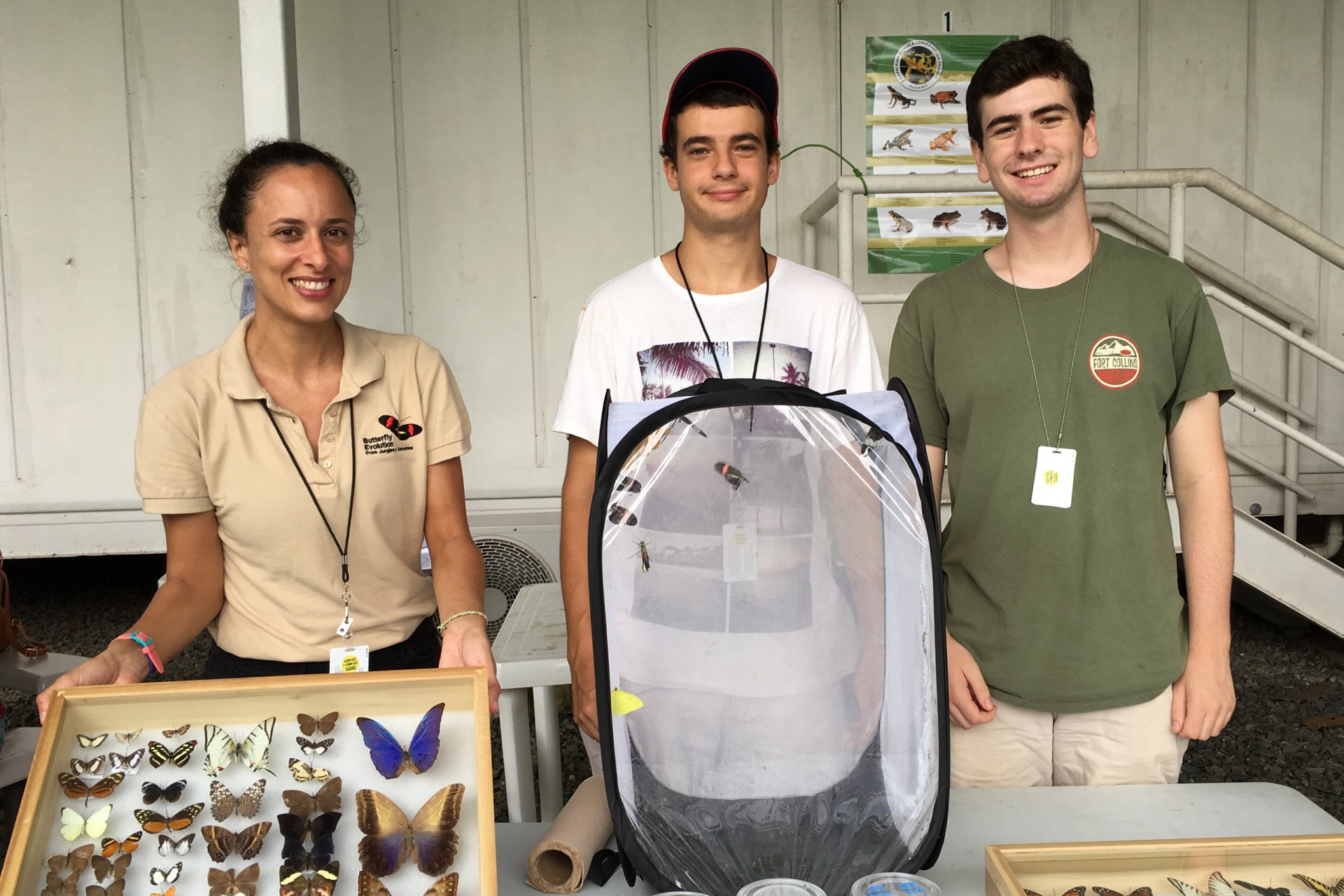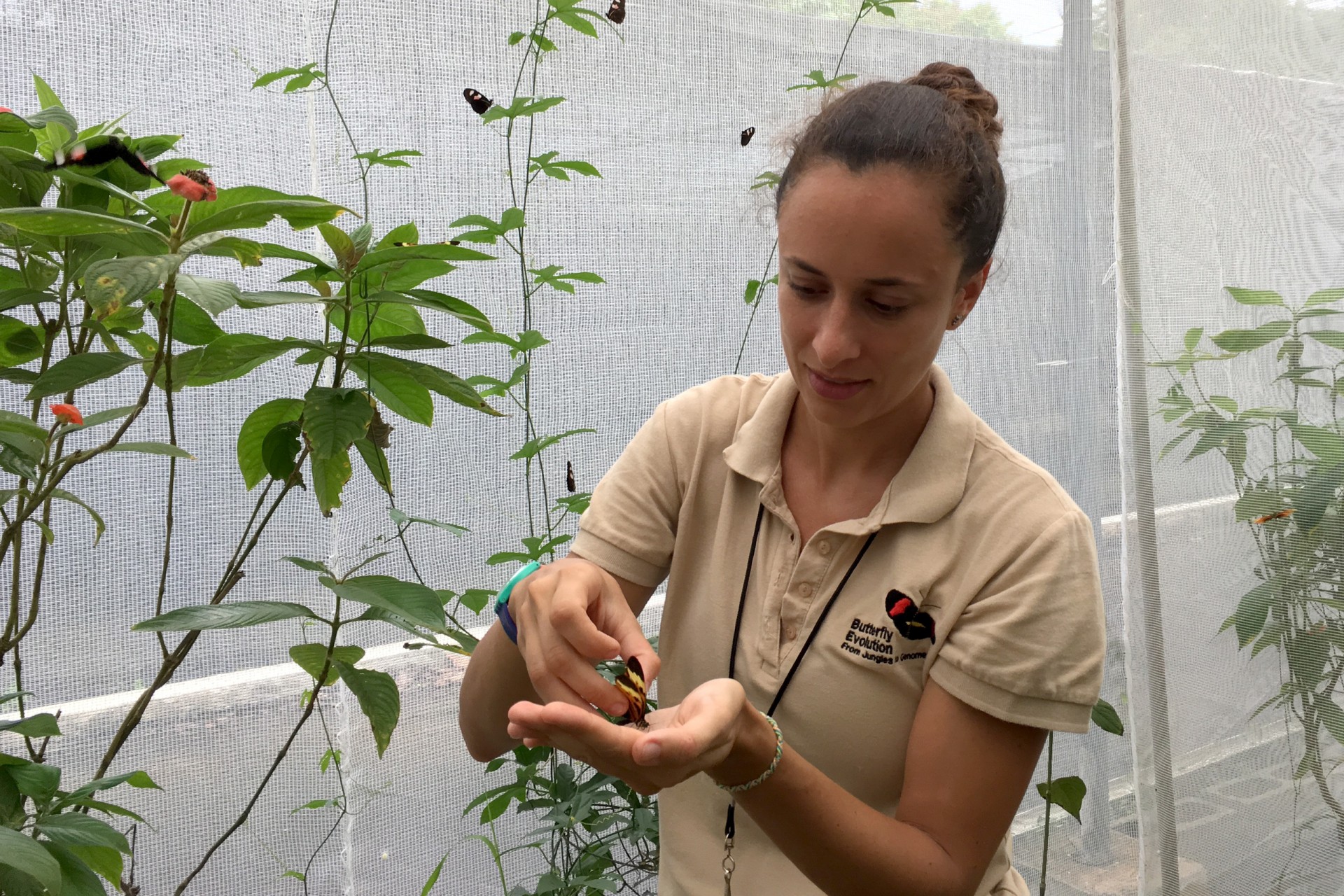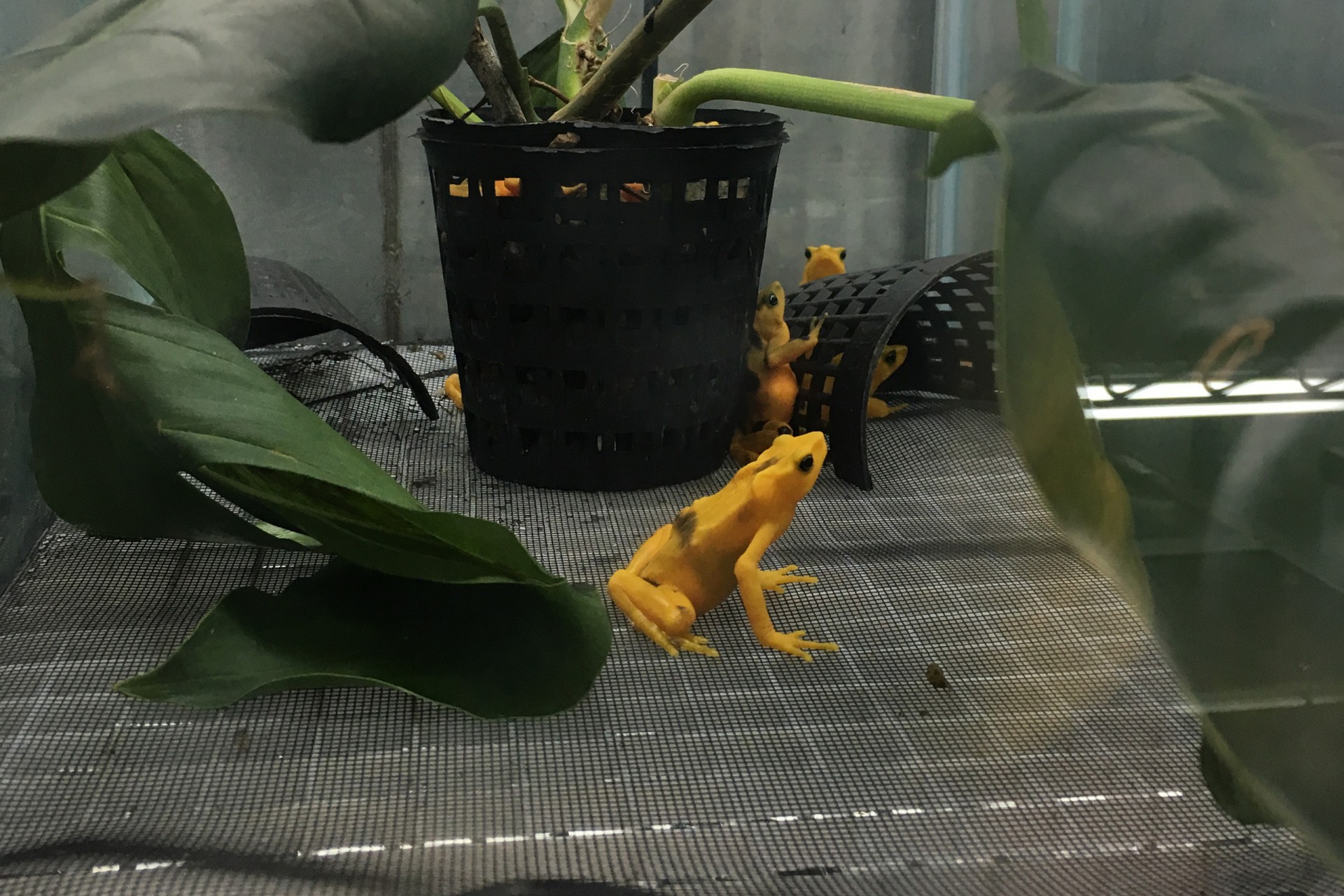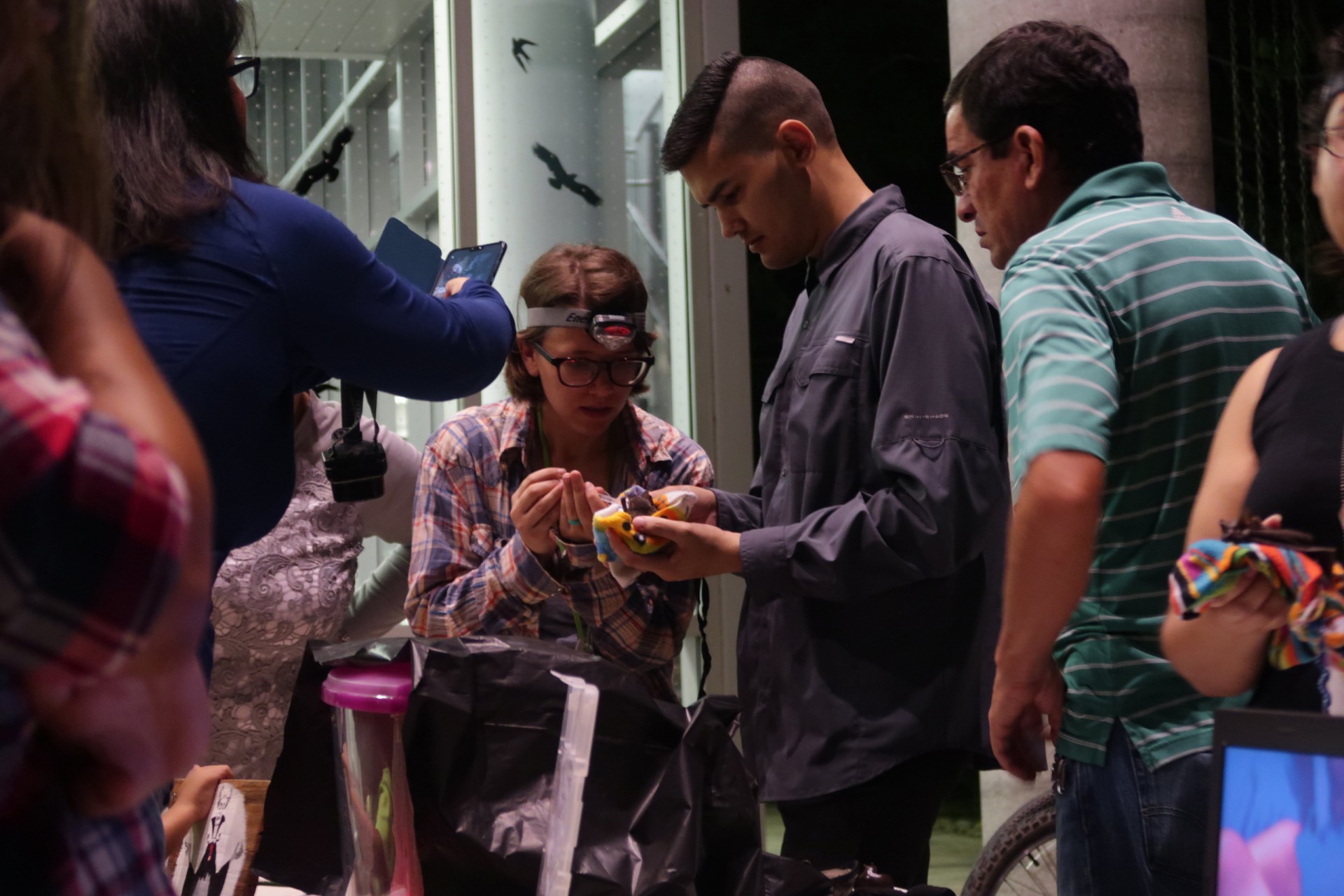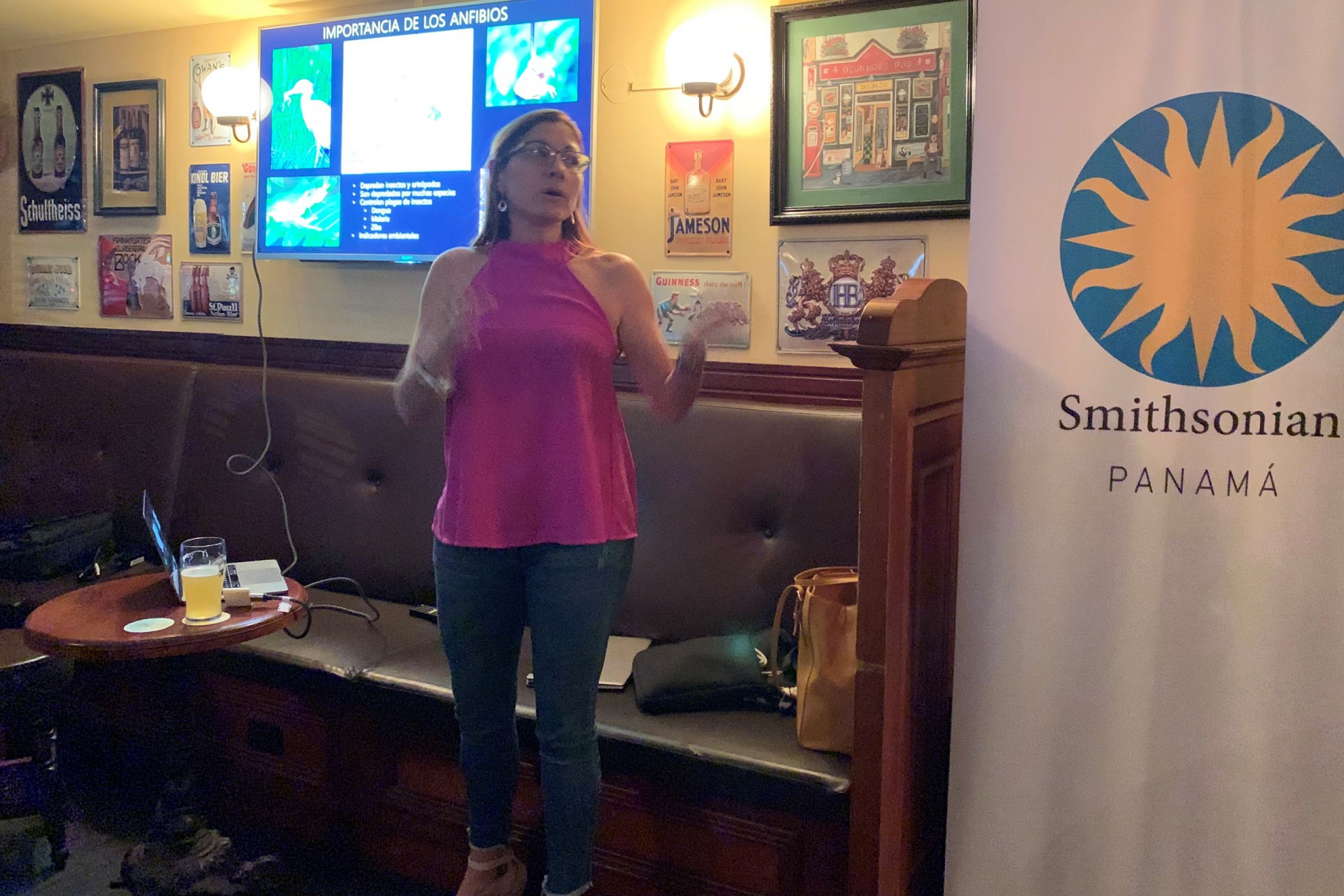 Expedition to (Empty) Canal Locks
Periodically, the Panama Canal empties a set of locks for routine maintenance. This year, the Panama Canal Authority invited a group of STRI marine biologists and archaeologists to explore the barnacle-encrusted walls and floor of one of the immense chambers at Miraflores Locks. Members of STRI's scientific administration and communications offices participated in documenting the event, reported on CanalTV.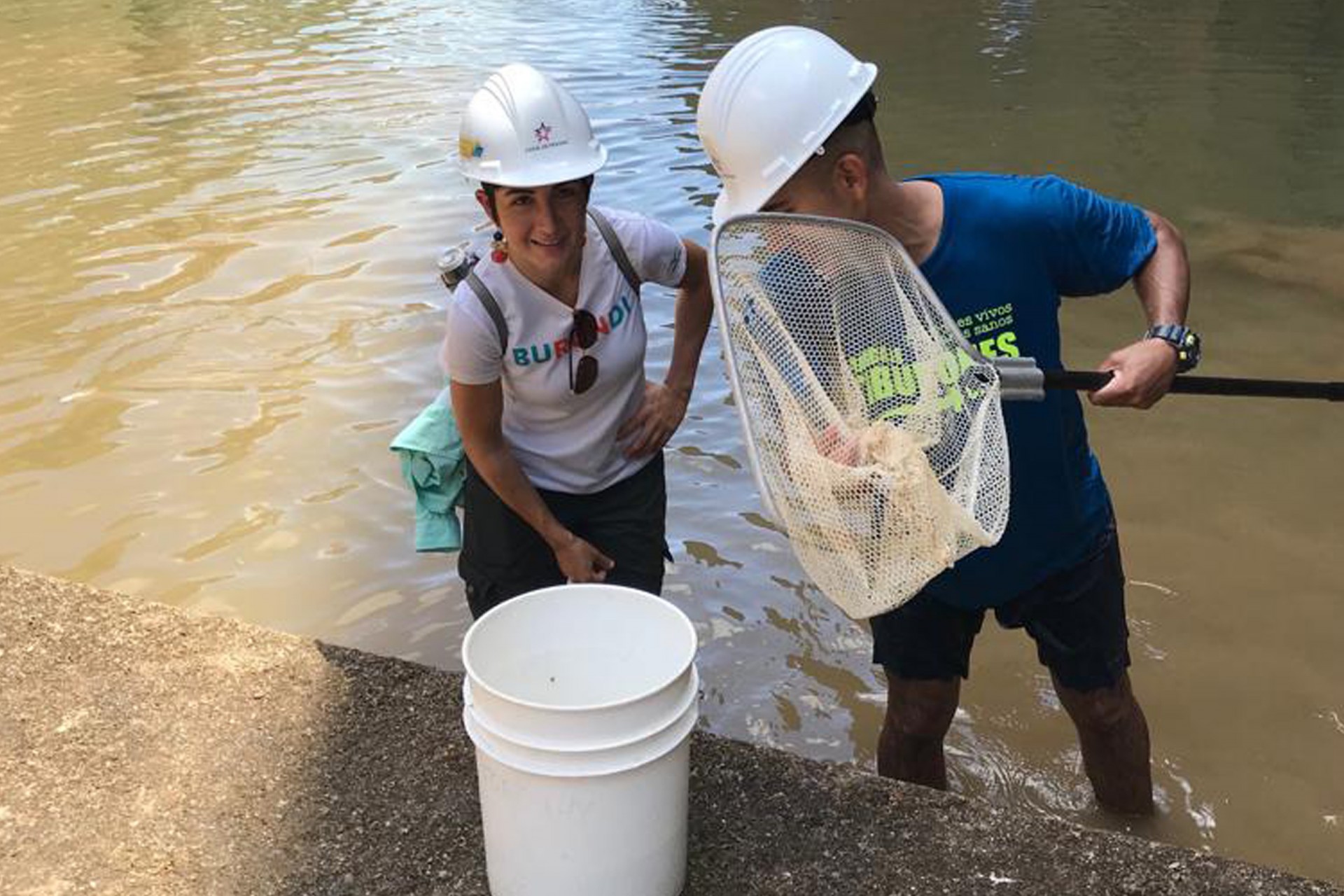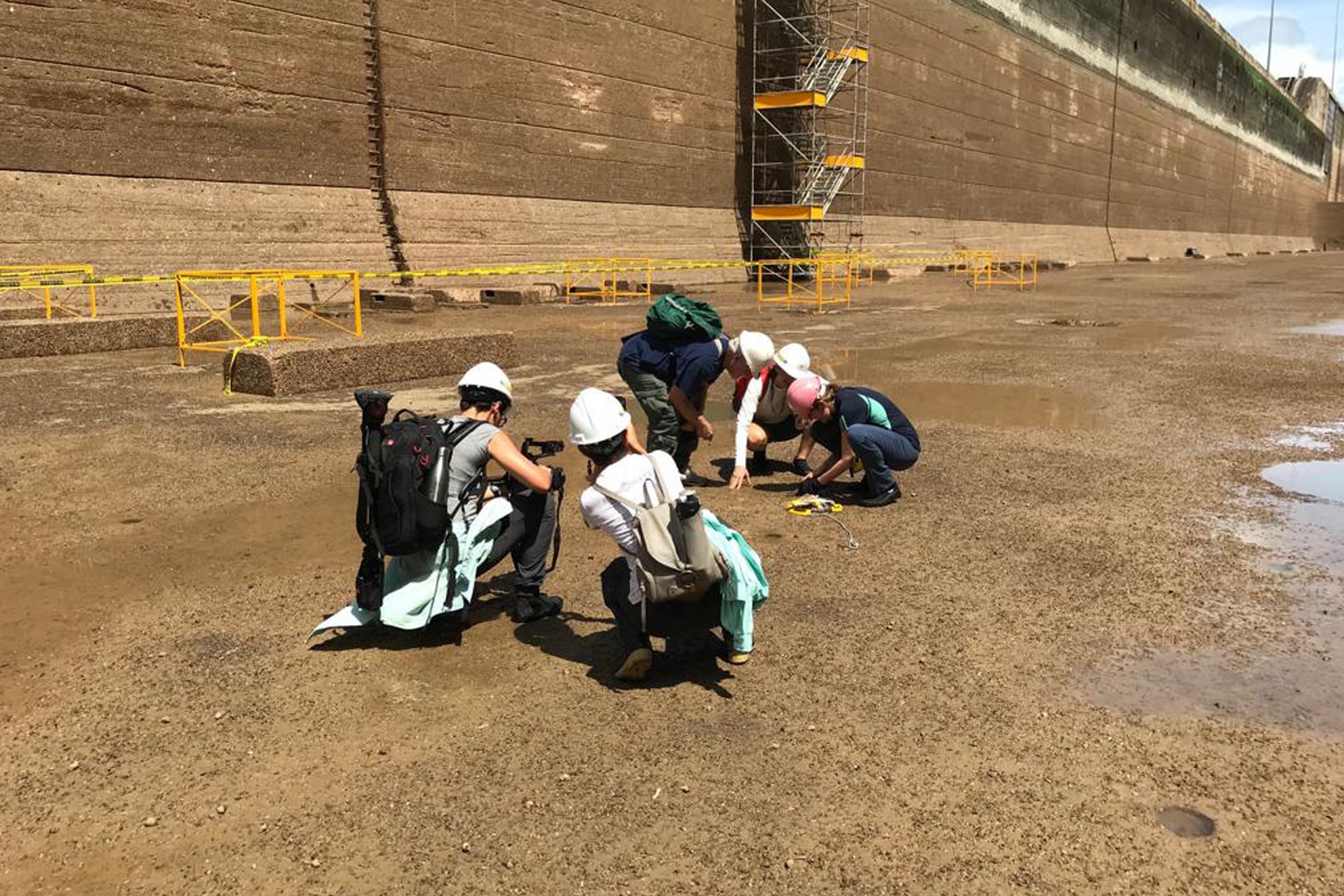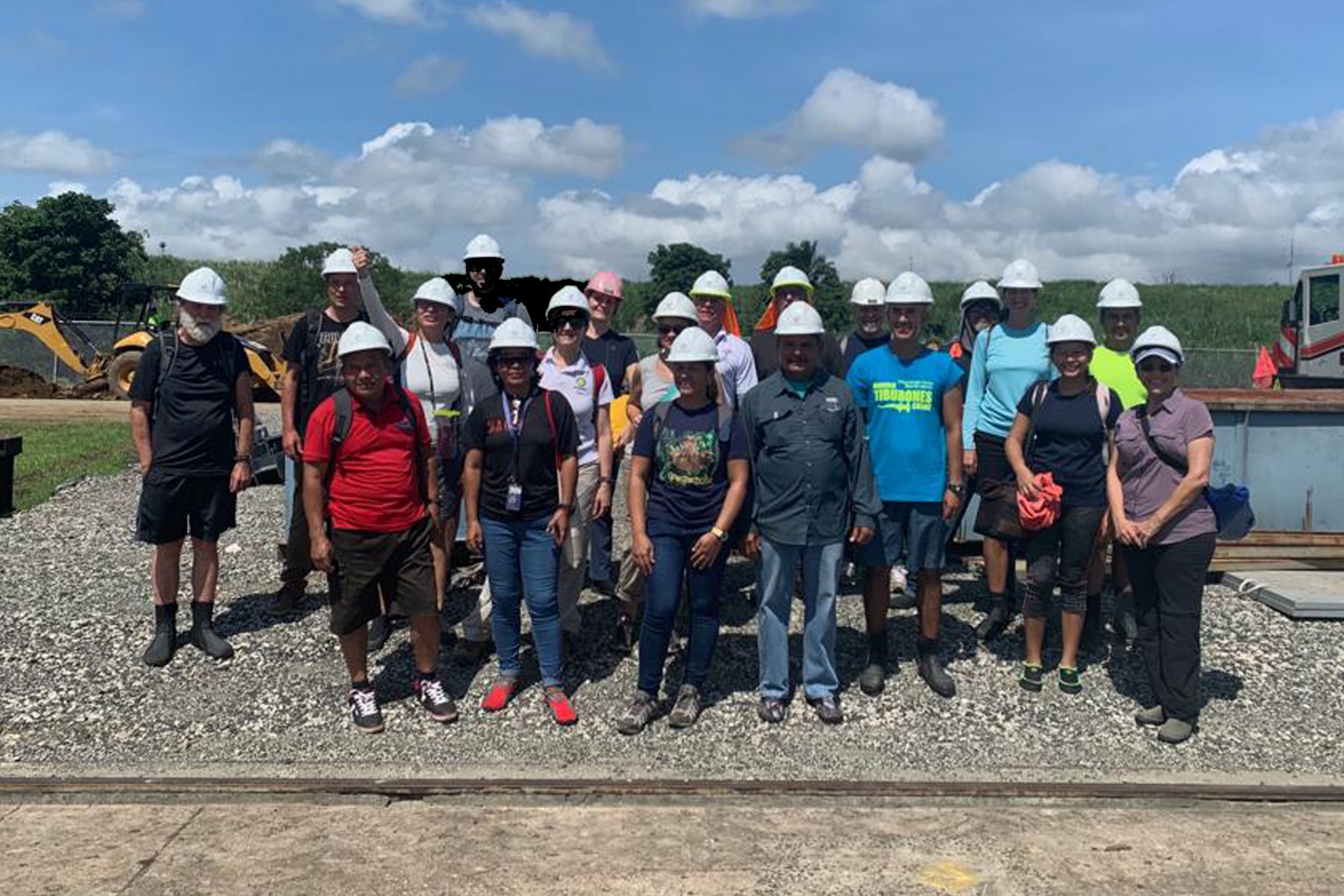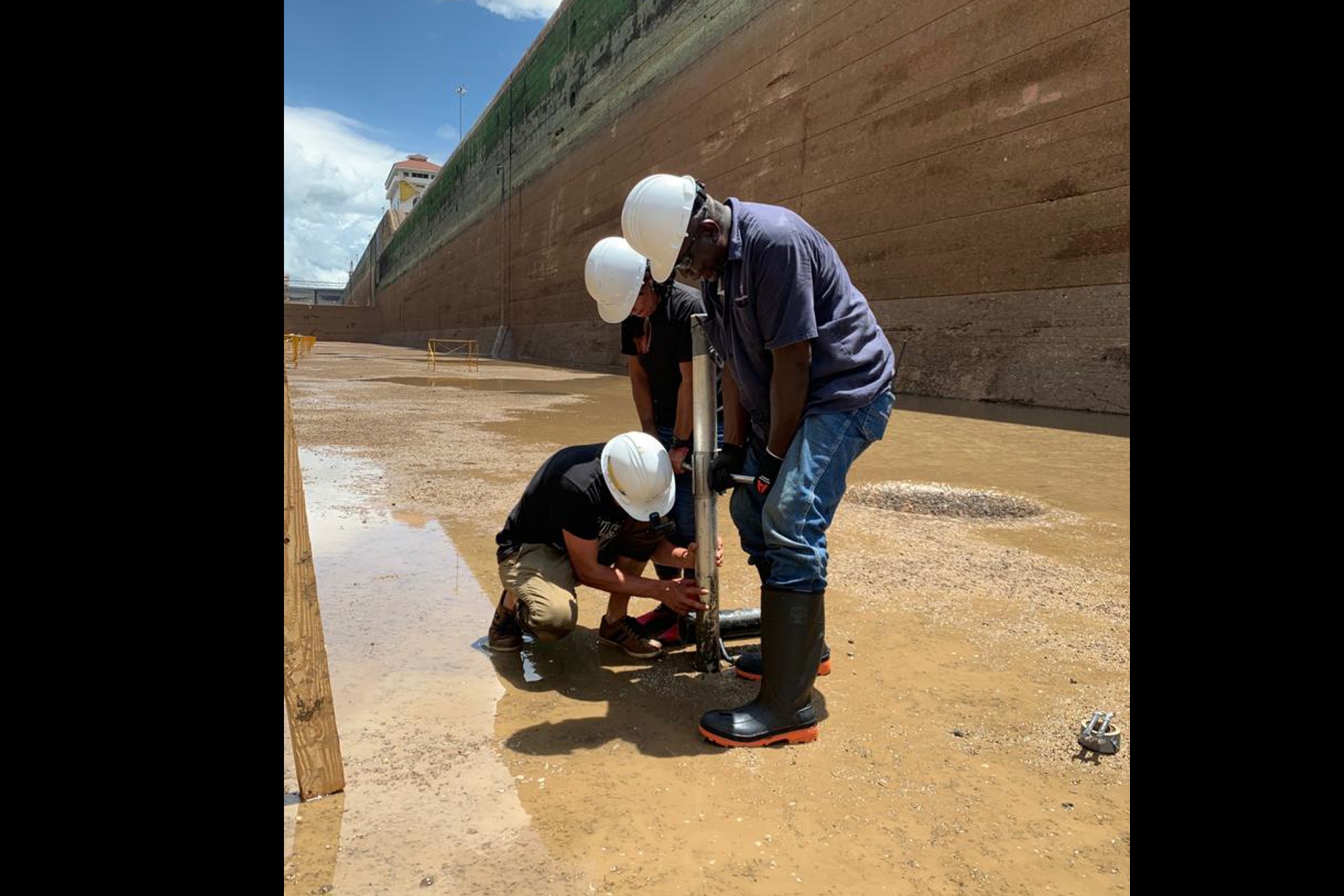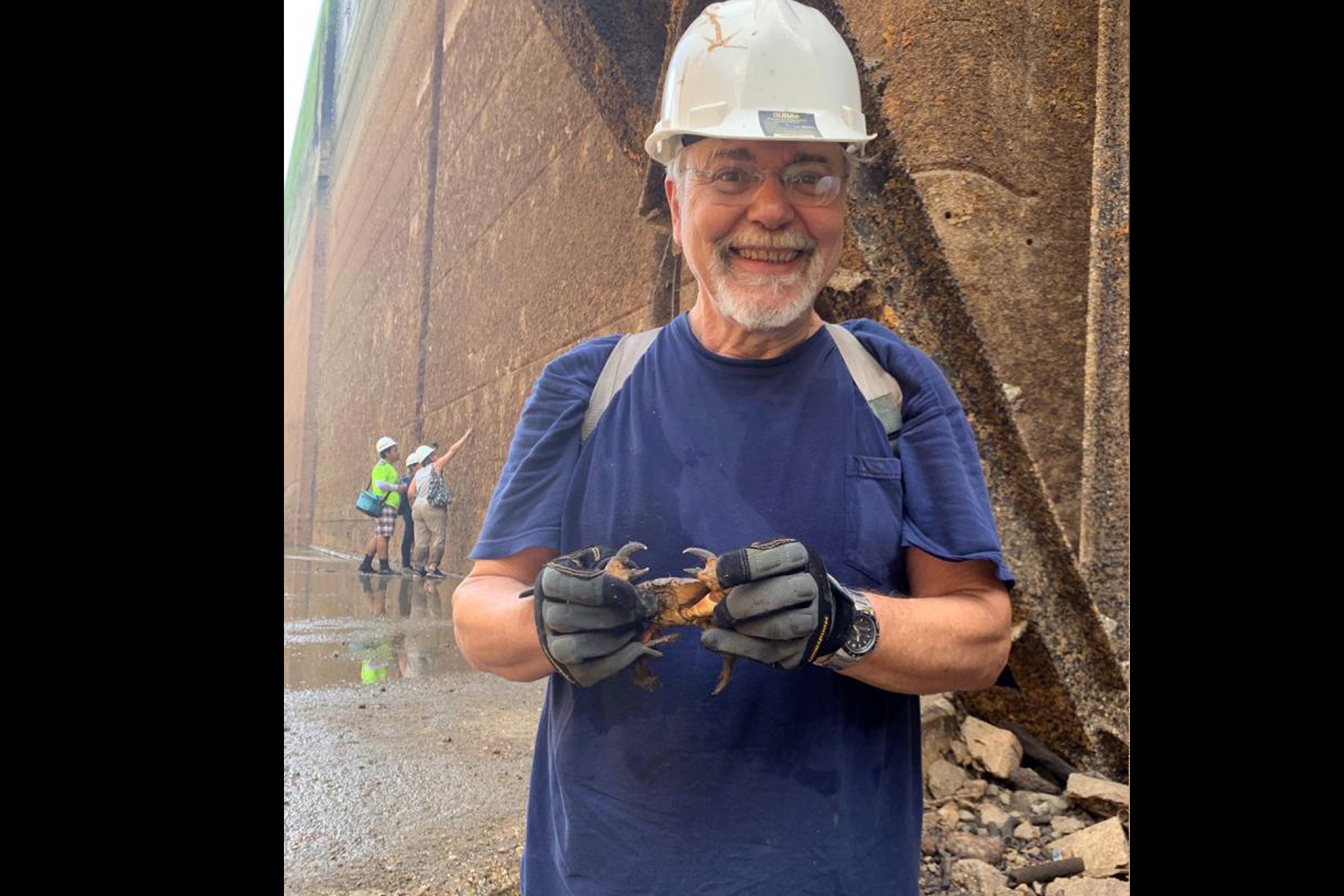 Art and Science Flash Lab
Explain the Web of Life, Metamorphosis or the Central Dogma to a non-scientist. Explain how rivers carry carbon to the ocean, that harvestmen (Opiliones) don't bite or the importance of soil phosphorus to plant growth. We scientists need some help.
Estudio Nuboso, an international artist's collective, recognizing the constraints on scientists' time, came up with a new format called a Flash Lab. Scientists and artists invent new ways to interpret scientific concepts and research projects in just a few hours with the intention of engaging broader audiences.
Emily Zhukov, Ana Berta Carrizo and Ela Spalding from Estudio Nuboso and Beth King and Paola Gomez and Paulette Guardia from STRI invited artists Carolina Borrero, Román Flores, Ricardo Linares Ledezma, Kevin Lim, Heriberto Pinzón and Jose Carlos Zavarse Pinto to join scientists Karen Cardenas (Jaramillo lab), Chris Kozak (McMillan lab), Remi Mauxon (McMillan lab), Verena Pfaler (Turner lab), Rosanette Quesada (Wcislo lab) and KC Clark-(Stallard/Collin labs) for a one-day workshop. Not only will the personal connections they forged lead to future collaborations, their ideas will become part of the new Q?rius Center at Culebra Point and other outreach.
Connecting Kids With Researchers
Live from Barro Colorado Island in Panama, the Rainforest Connection connects Kindergarten through high school students with people like Claudio Monteza, now Meg Crofoot's grad student at the University of Konstanz, who studies capuchin monkeys on Coiba Islands. Mammal trackers Jackie Giacalone-Willis and Greg Willis and teacher, Anna Mazzaro organized this year's program, now in its 16th year. Jackie founded the education center at Montclair State University's College of Science and Mathematics and uses interactive video technology to connect students with scientists in the U.S., Panama, Kenya, Bhutan and Madagascar via videotechnology. J&J Strategic Communications (a business started by Jose Guillermo Sanchez, former intern on the BCI project) organized a media tour to the Island for this year's conference resulting in press coverage by Xinhua, Telemetro and La Prensa. Images Courtesy of Claudio Monteza.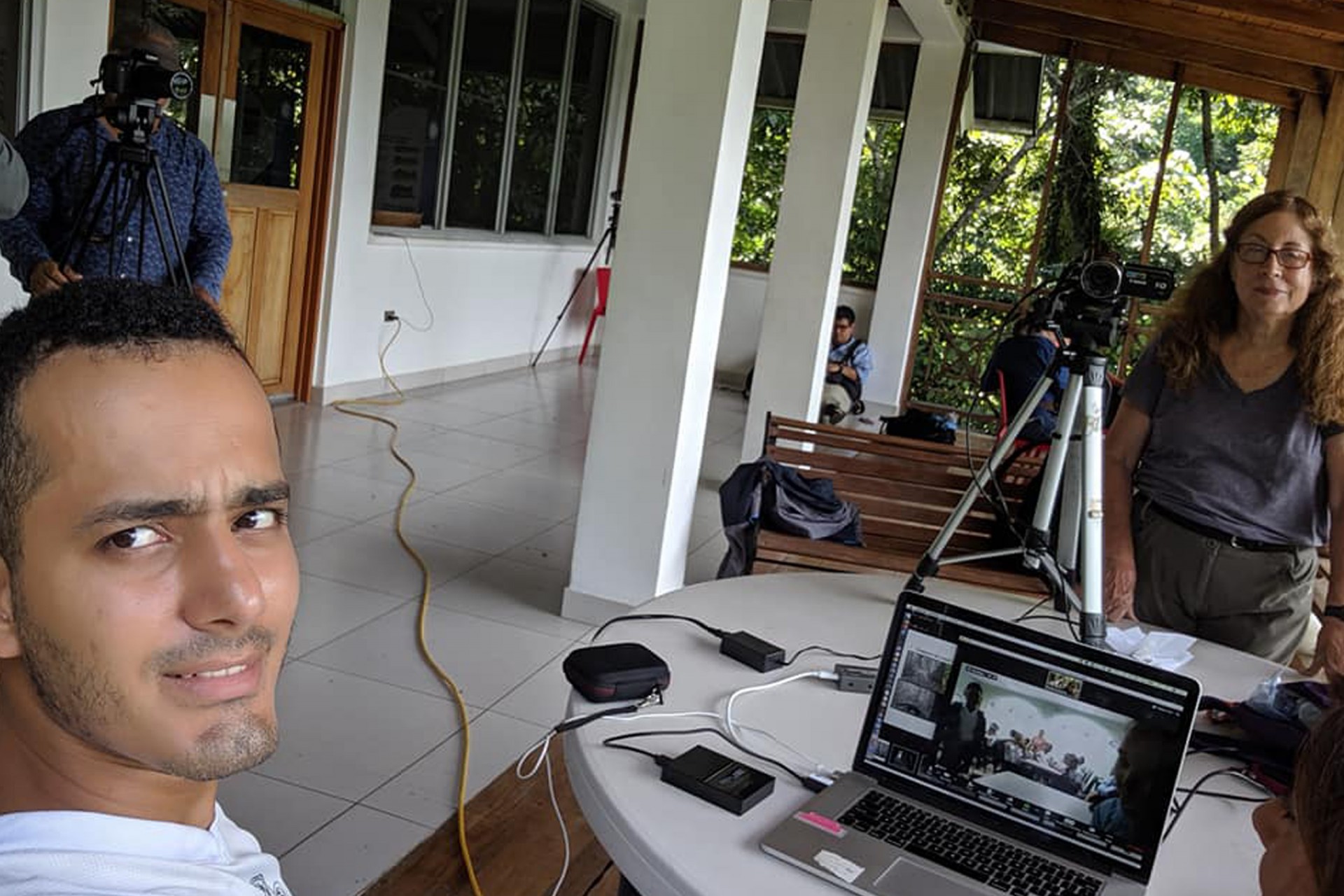 Microalgae: A Multisensory Experience
As a Fulbright-National Geographic Digital Storytelling Fellow in Rachel Collin's lab, science communicator Jennifer Gil Acevedo spent her time in Panama learning about microalgae and sharing her fascination with the public, including a group of visually impaired visitors at Culebra Point Nature Center. Beginning with the sense of touch, the group learned about the structure of microalgae via 3D printed models labeled in braille with their scientific names. They tasted crackers made from spirulina, a particularly nutritious alga. By translating data about a microalgal bloom into a musical score, the students learned by listening, and, finally, they made soap scented with microalgae. Thanks to the Instituto Panameño de Habilitación Especial y Panamaacesible for contributing to the organization of the event.