Jacobus Boomsma receives
Hamilton Award, Collin Lab
student takes first prize,
new boardwalk in Galeta and more.
Jacobus Boomsma receives Hamilton Award
At its closing session of its congress in Guarujá, Brazil, the International Union for the Study of Social Insects (IUSSI) presented the prestigious Hamilton Award to Jacobus (Koos) Boomsma, STRI research associate and director of the Centre of Social Evolution at the University of Copenhagen in Denmark. Named for influential evolutionary biologist, William D. (Bill) Hamilton, the award recognizes outstanding life-time achievement in understanding the biology of social insects and broadly influencing colleagues and students. Previous recipients include Ross H. Crozier (2006), Charles D. Michener (2010) and Mary Jane West Eberhard (2014).
Collin Lab Student Takes First Prize
On September 6th and 7th, members of Rachel Collin's lab participated in the Fourth Scientific Congress as Panama's Maritime University (UMIP). Her students presented four posters. Luis Rodriguez took the first-place prize and Maribel Pinto, second place. The lab thanks STRI's Academic Programs Office for their support.
New Mangrove Boardwalk in Galeta
A new mangrove boardwalk was recently inaugurated at Punta Galeta.  The July 26 inauguration, on International Mangrove Conservation Day, was joined by Pat and David Jernigan, Martha Locke, Antonio Gonçalves of the Inter-American Development Bank (IDB) and Nilda Quijano of Manzanillo International Terminal.  Each of these donors, in addition to Elizabeth Barber, Jeanne Azen and J. Cain and Company significantly contributed to making the new trail a reality. 
"Our newly renovated 203 meter-long boardwalk will be a centerpiece for Galeta's programs in marine education," said station director, Stanley Heckadon. Oris Sanjur, associate director for science administration, welcomed the group and explained the importance of mangroves and how this initiative will improve the quality of teaching of the natural sciences to the hundreds of students visiting Punta Galeta. Matthew Larsen, STRI director, thanked everyone for their support. "This new boardwalk will go far to improve  environmental education and public outreach," he added.
The boardwalk is an outdoor classroom built to provide access to three of Panama's mangrove species: Red, Black and White Mangroves. The raised structure is made from plastic wood containing recycled plastic, an environmentally friendly, longer-lasting substitute for natural wood. Plastic wood is resistant to insects, fungi, heat, is anti-slip and resists salt and other elements of the coastal environment. Efraín Sanson supervised the project under the auspices of the Smithsonian Facilities office.
Mangroves grow in coastal areas of the tropics. In addition to providing important breeding grounds for fish and other marine life, mangroves act as a protective barrier between the sea and the mainland especially during extreme weather events like the recent tsunamis in Asia.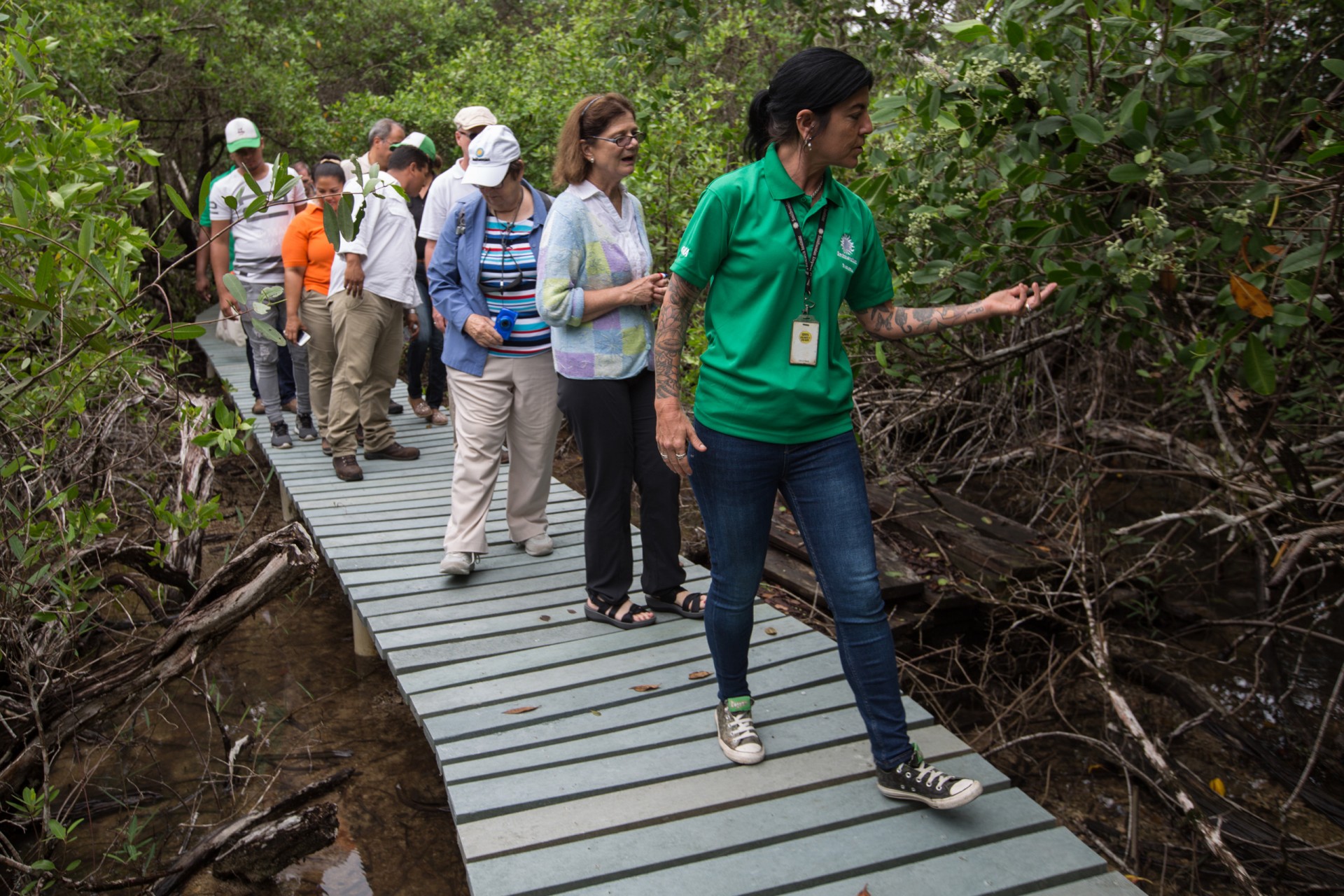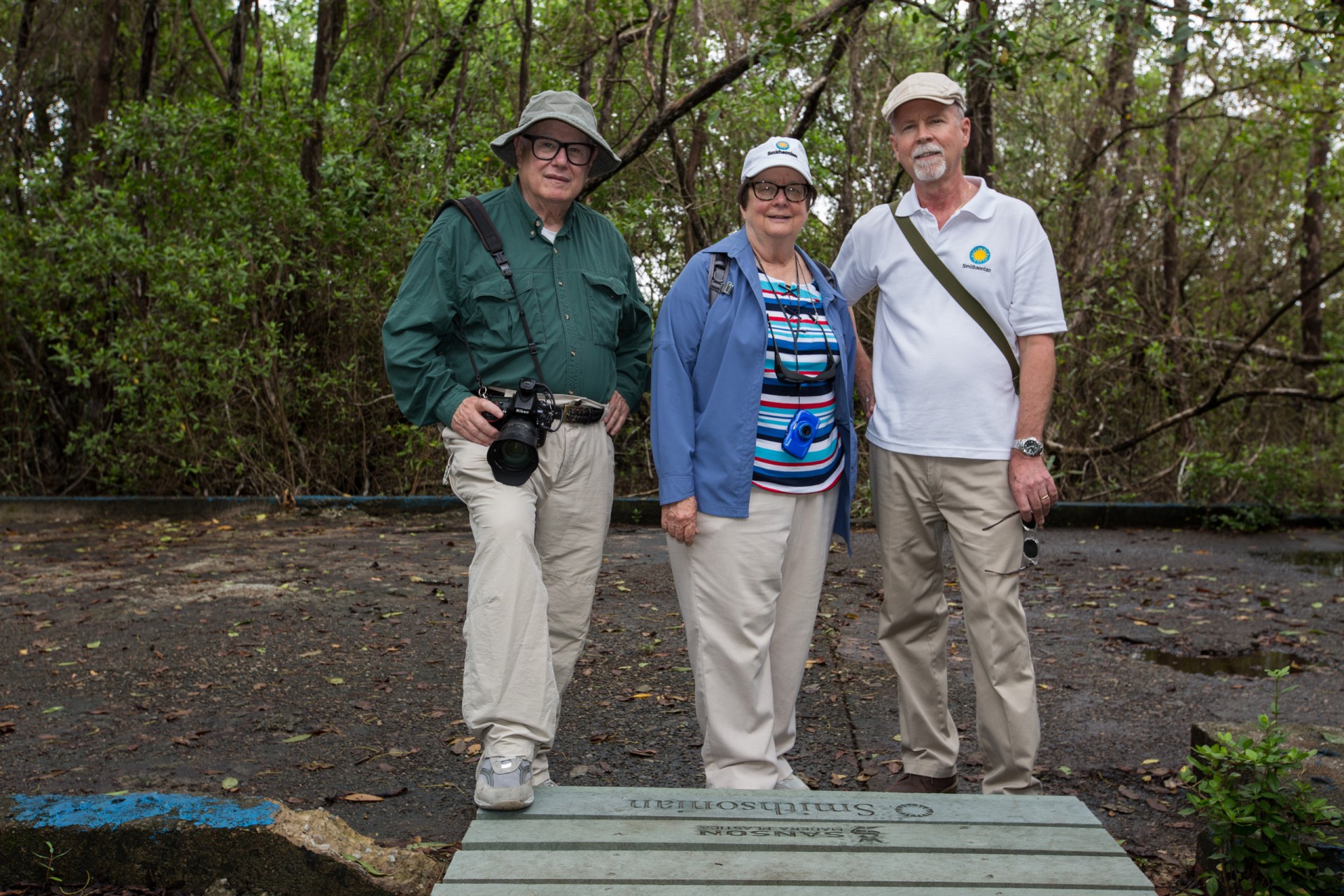 Fair of the Sea
Bocas del Toro Research Station participated in the 57th edition of the International Sea Fair (Feria del Mar). Sharing a stand with Sea Turtle Conservancy, we highlighted the importance of scientific research and environmental conservation. Both residents and tourists visited the stand, but children seemed to enjoy the stand most, coming back each day to learn and share. Another objective of our presence at the fair was to publicize our research and to encourage local residents to come to the open-house we host on Fridays at the station.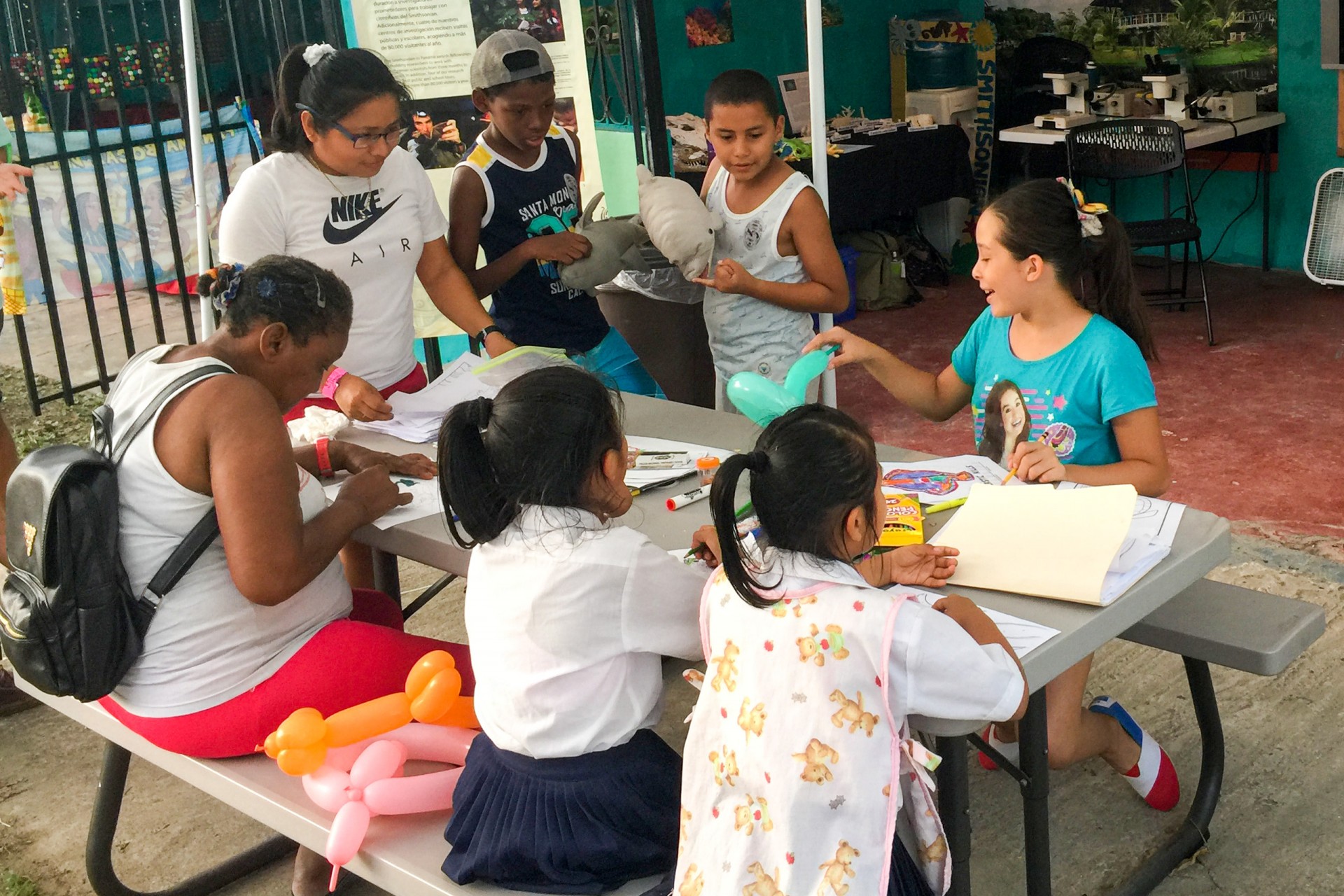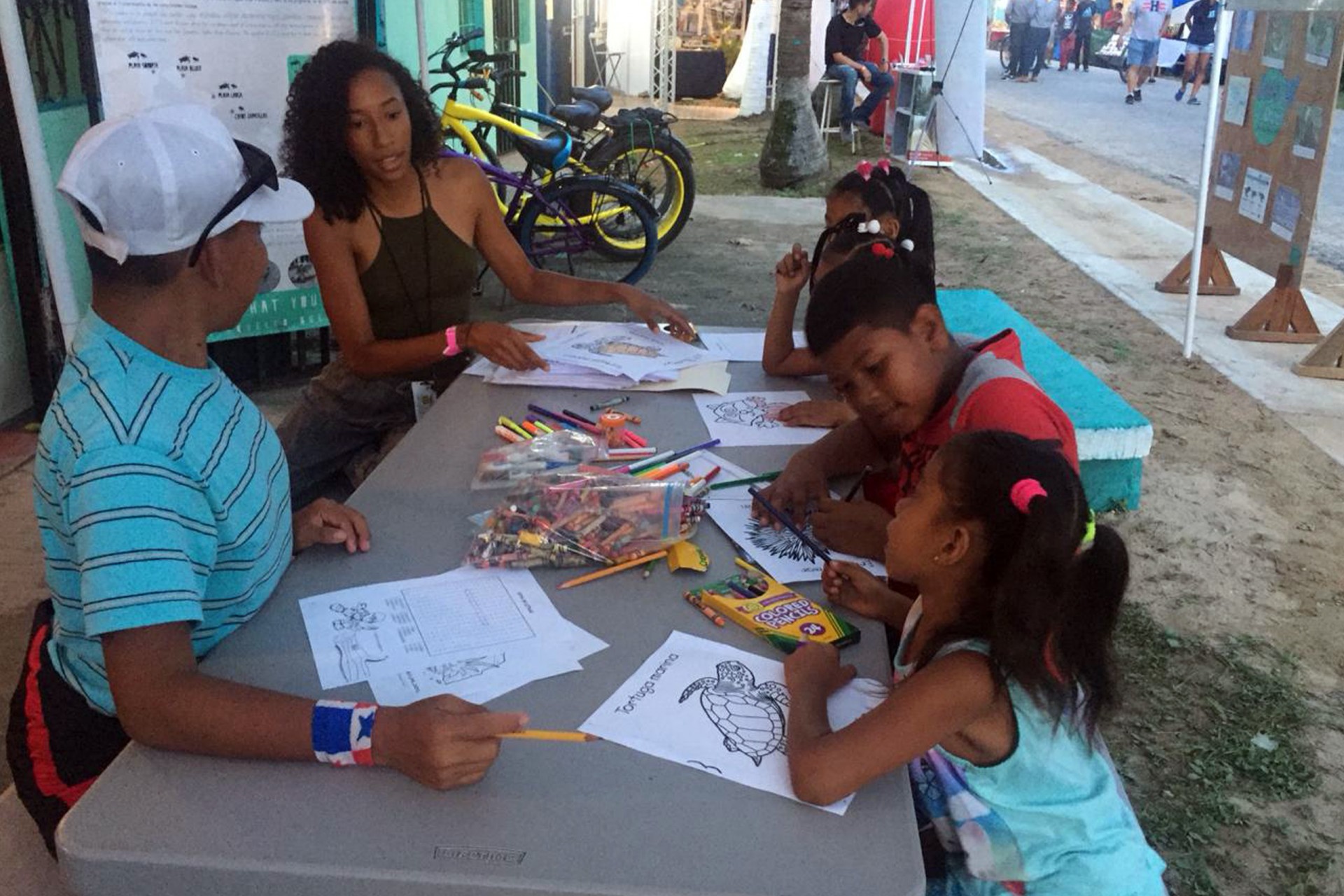 National Sustainability Congress
Oris Sanjur, associate director for science administration, represented STRI at Panama's first National Sustainability Congress at Panama's City of Knowledge (established on the site of the former U.S. Southern Command headquarters).
The science behind Panama's chicken soup
STRI worked with editor Beth Py-Lieberman at the Smithsonian Magazine to establish two new Smithsonian Voices blogs: one for the Conservation Commons (a multi-unit program), featuring short articles by writing intern Leila Nilipour featuring Smithsonian mangrove research, marine migrations, endangered frog reintroductions, a global animal tracking system and the importance of tender loving care in amphibian rescue. We also established the STRI blog to highlight tropical research, STRI staff, such as drone-driver Milton Garcia , students like Katie Griswold and even sancocho chicken soup.