Research Vessels
The Naos marine laboratory has a fleet of three small boats that are stored on the Naos dock and deployed by crane as needed. These boats support research within a radius of about 100 km of the lab and provide access to an extensive range of marine and shoreline habitats in the northern part of the Gulf of Panama, including Las Perlas Archipelago. The two smaller boats, a 15-foot Boston Whaler and the 24-foot Agujón, also can be taken by trailer for research in other areas of Panama.
| BOATS FEES | FULL DAY | HALF DAY |
| --- | --- | --- |
| Boston Whaler 15' | $40.00 | $40.00 |
| Anibal (Privateer 28') | $140.00 | $70.00 |
| Agujón (Advanced 25') | $140.00 | $70.00 |
Operator is not included. Fuel is not included and is charged at market price + 10%
| BOAT OPERATOR FEES |   |
| --- | --- |
| Daily / 8 hours | $90.00 |
| Overtime | $20.00 |
| Overnight | $45.00 |
Full day is 8 hours. Minumum charge is half day.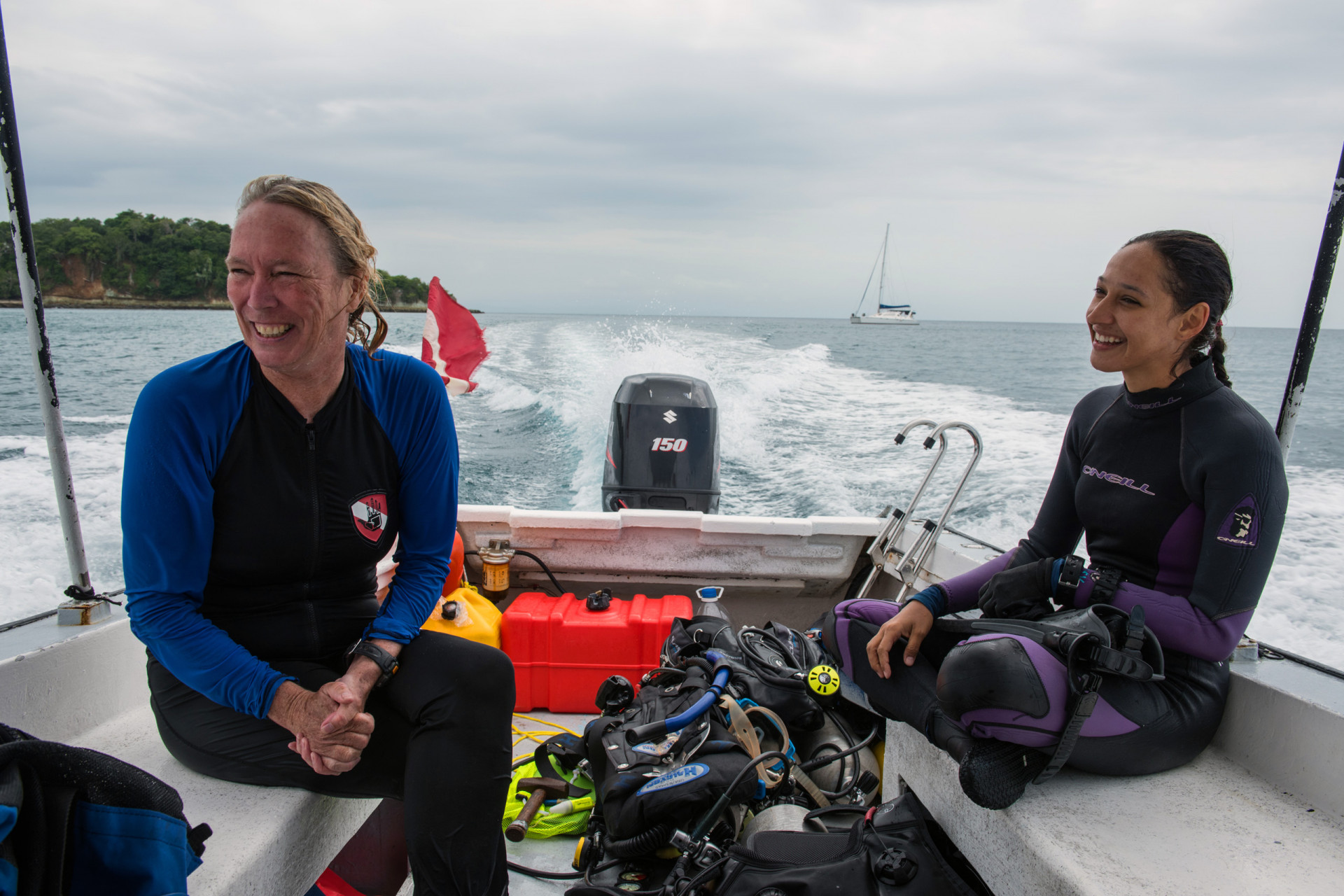 Requirements to obtain a small boat operator's license (first time or renewal) From the Panama Maritime Authority (Autoridad Marítima de Panamá - AMP)
$8 government fee can be paid at the first floor of the offices of the AMP (see address below). The fee can also be paid at Banco Nacional branches.
$10 license fee (Panamanians)
$ 165 license fee (foreigners)
Copy of identification card or passport.
First-time applicants need a letter from STRI's Small Crafts Administrator stating the maximum boat size operator is certified to operate (see contact information below).
A certificate of good health from a medical doctor.
Certificate of attendance to a basic course for safely operating watercrafts on Panamanian waters. The course is held at Panama's International Maritime University (Universidad Marítima Internacional de Panamá – UMIP, see address below).
$35 course fee (Panamanians)
$55 course fee (foreigners)
4 passport photos
The course is held every Tuesday and Wednesday from 7 a.m. to 1 p.m. Reservations are not necessary but it is a good idea to call ahead to confirm the class is being held. The course covers fire prevention and firefighting, basic first aid, personal safety and social responsibility, and personal survival techniques.
Panama Maritime Authority and University
Universidad Marítima Internacional de Panamá
+507 314-3700 / 507 520-0167
Autoridad Marítima de Panamá (AMP)
+507 501-5100 / +507 501-5000