Journalists congress, Ben Turner receives research award, Long Ago receives scientific award, Jeff Hall talk at water security event and more
Farewell Bob Dressler, Ben Turner receives research award, Long Ago receives scientific award, Jeff Hall talk at water security event, Archaeology talk in Veracruz
Journalists' Congress in Bocas del Toro
The Chiriquí Association of Journalists and the Bocas del Toro Circle of Communicators organized the Congress of Journalists 2019 in Isla Colon, Bocas del Toro. As part of the activity, the journalists visited STRI's Bocas del Toro Research Station, where they were hosted by Plinio González and listened to presentations by STRI's director of physical monitoring, Steven Paton, as well as Sonia Tejada, from the communications department.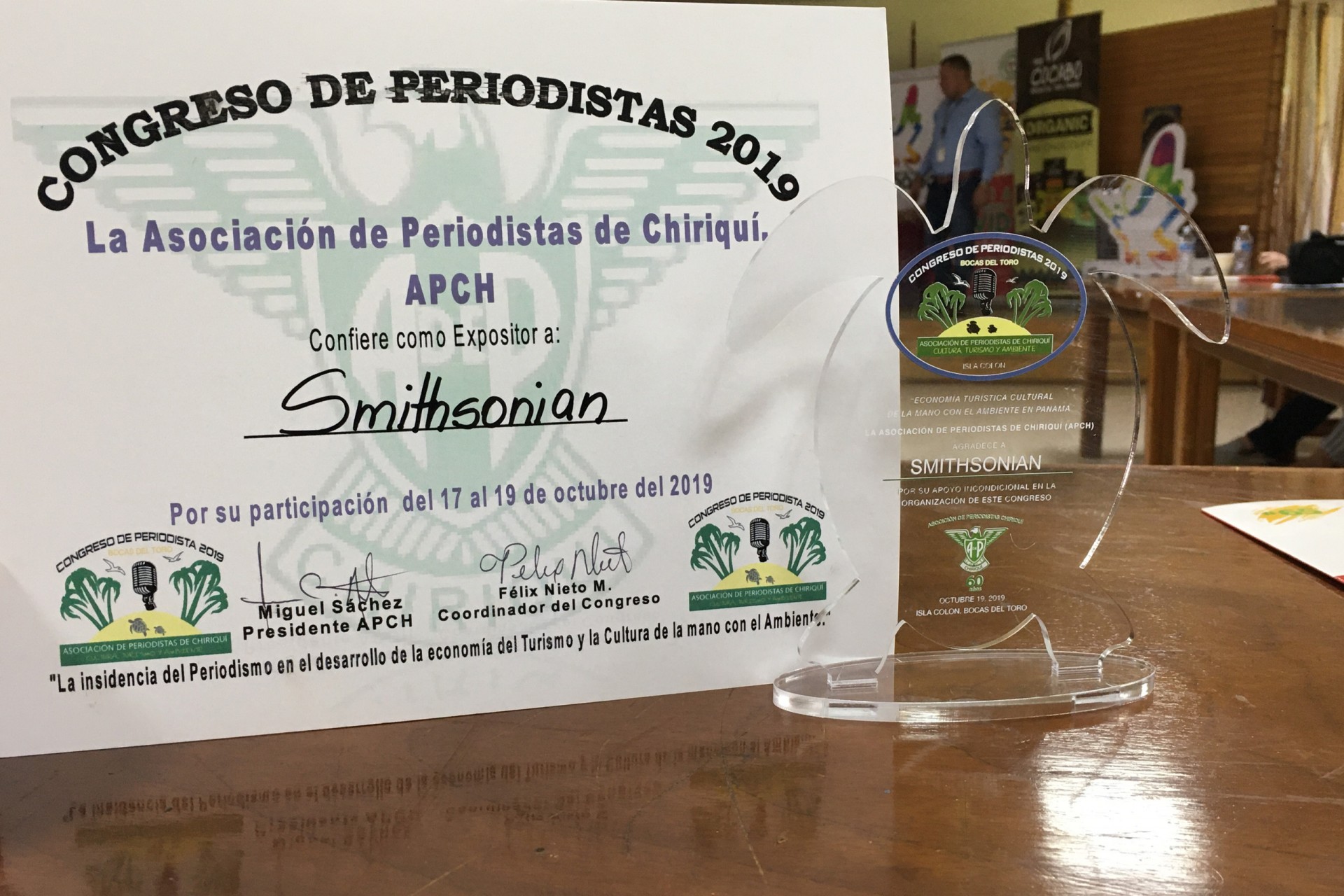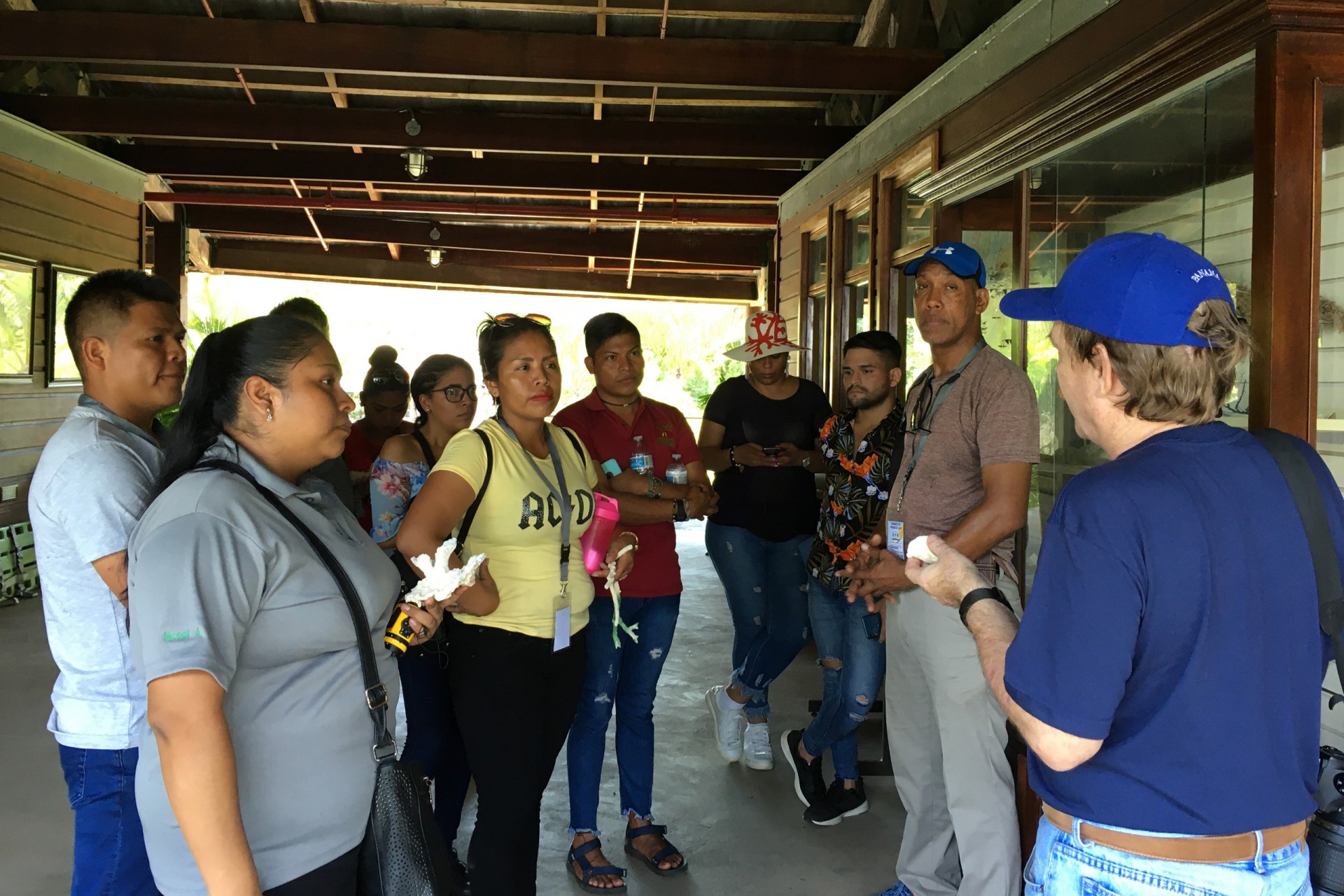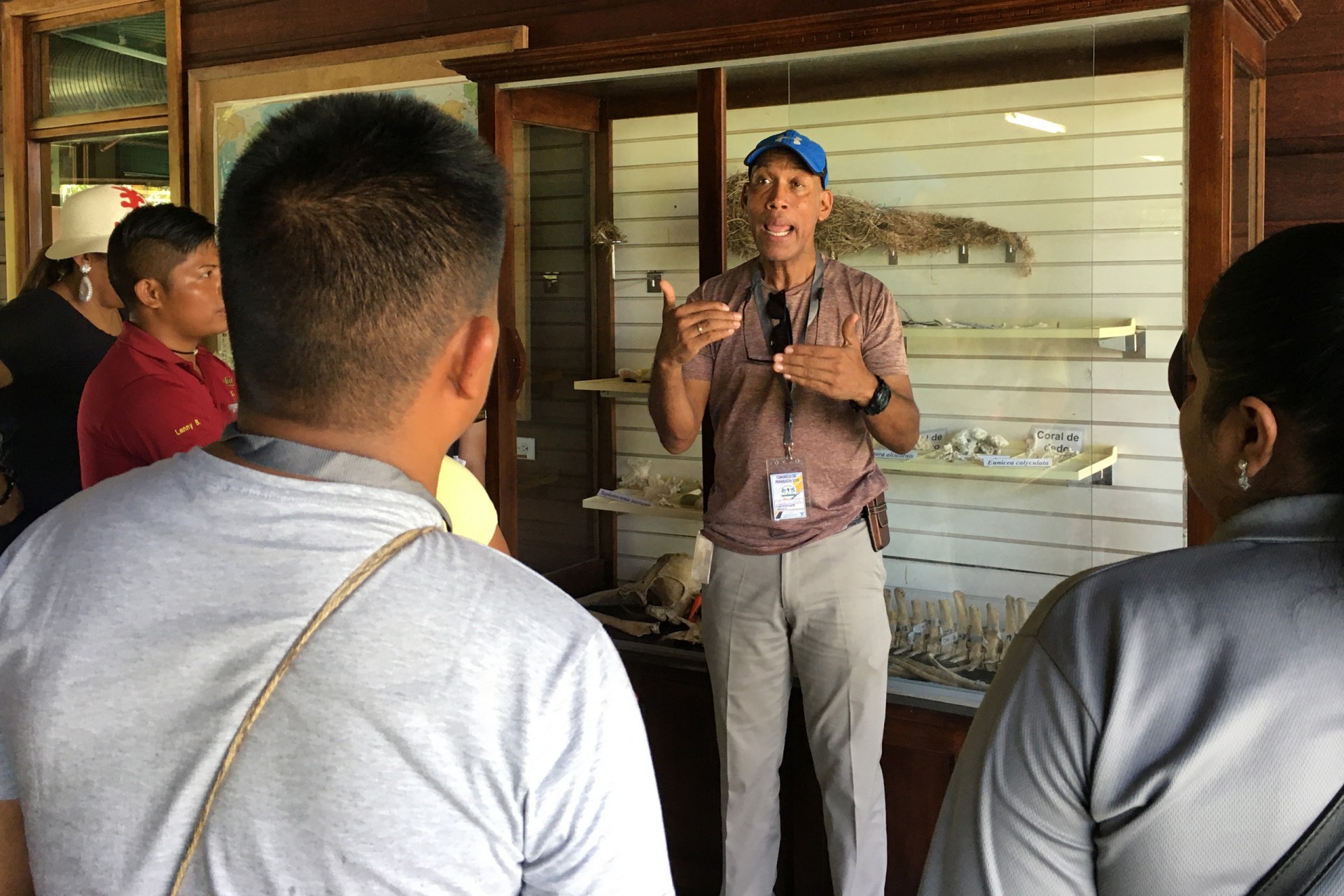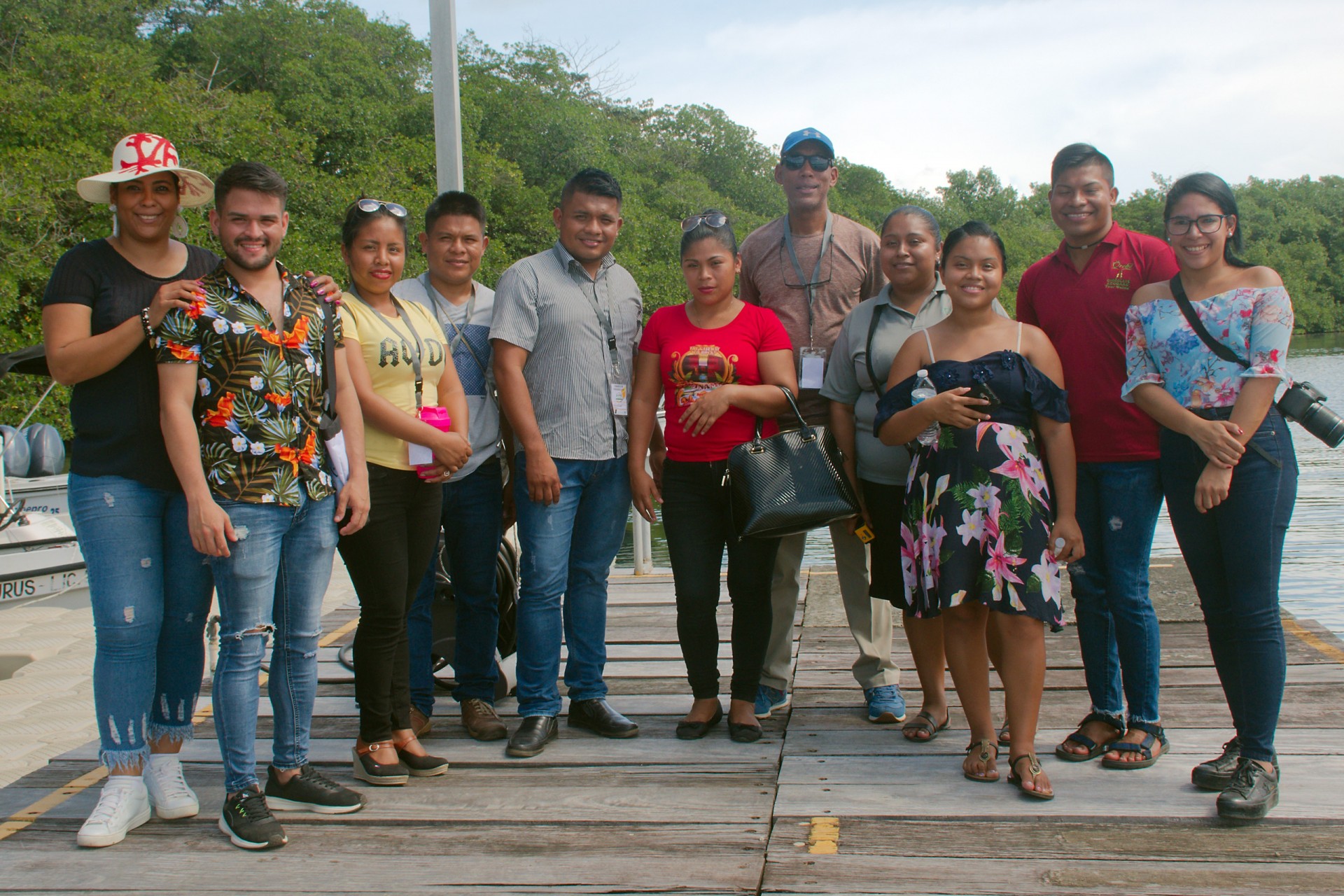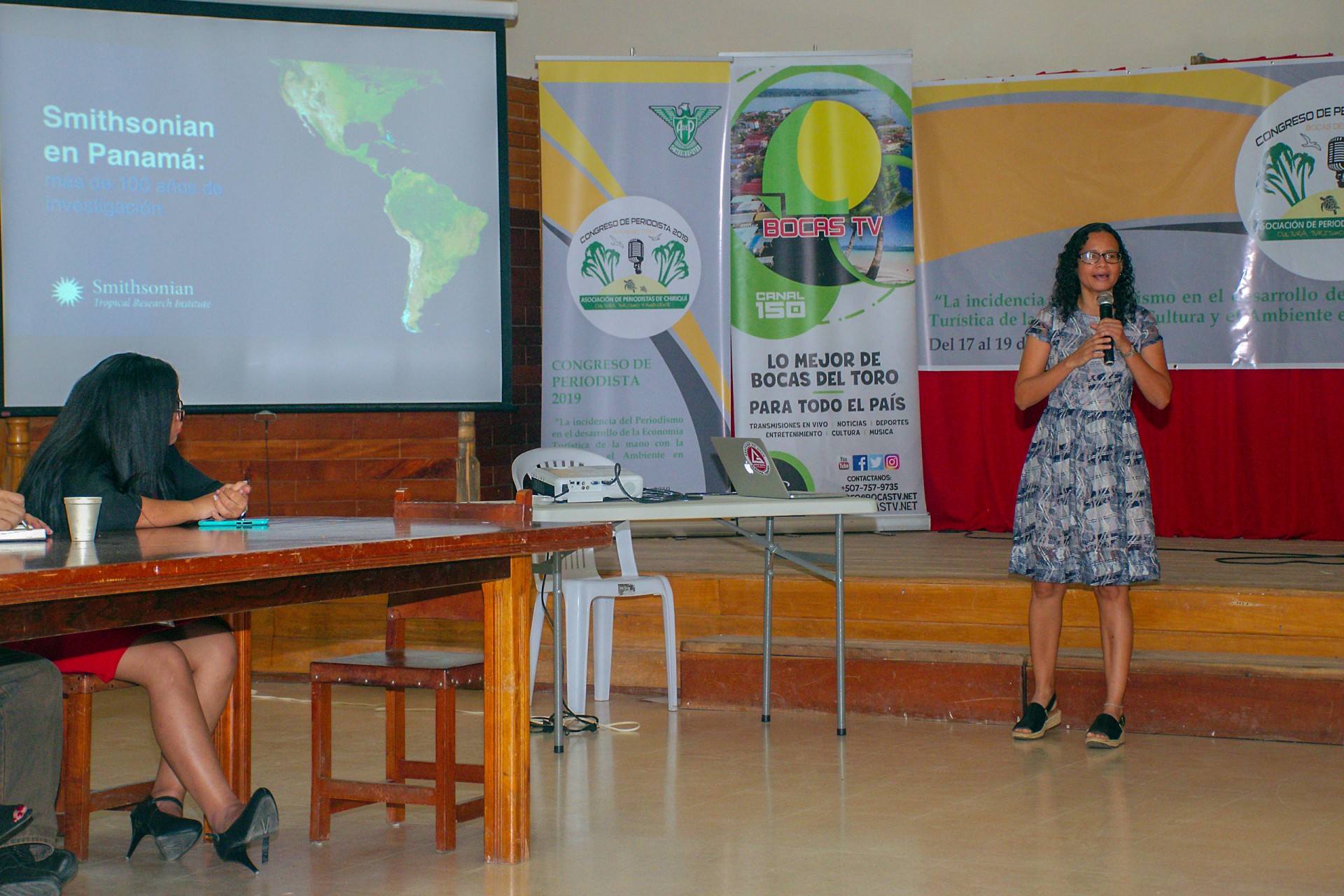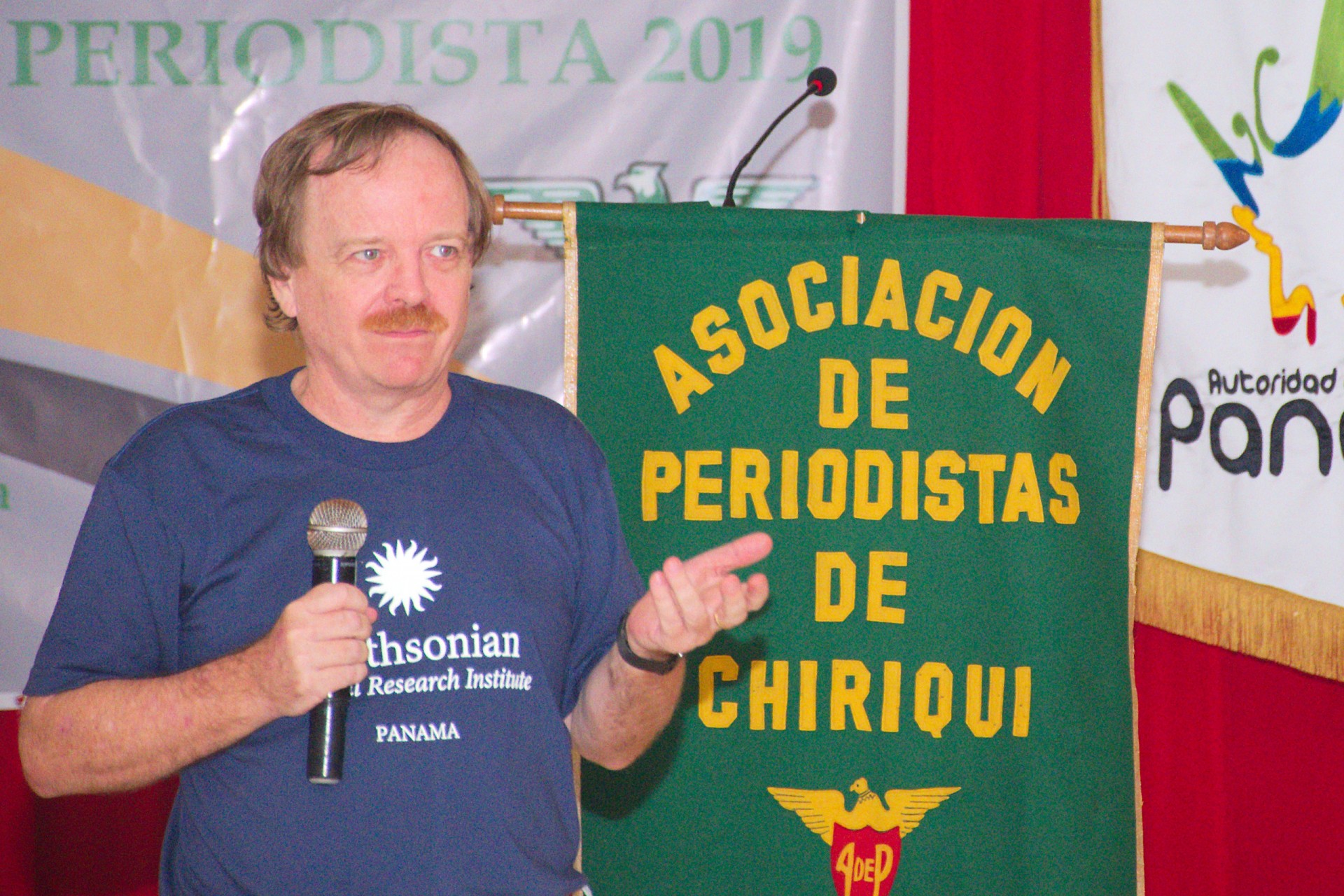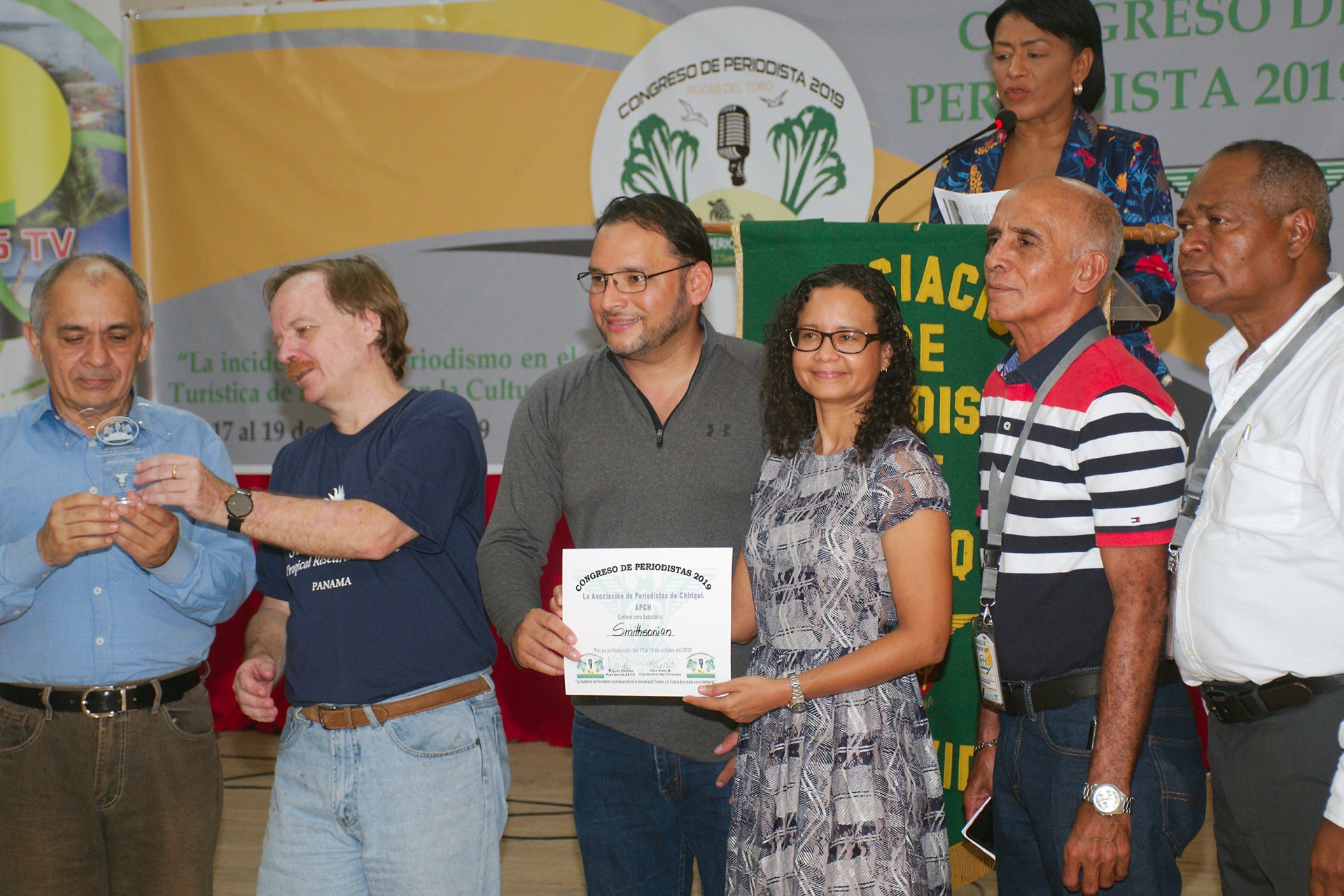 Talk in Veracruz
Archaeologists Richard Cooke and Nicole Smith-Guzmán gave a talk to 12th grade students from the MEDUCA high school in Veracruz, at a local Catholic church. The presentation was regarding the important pre-Columbian cemetery located in Playa Venado, Veracruz, Panama, which was sacked and destroyed almost entirely in the 1950s. In 2016, an interdisciplinary team led by Smith-Guzmán was formed to analyze the battered pre-Hispanic site and a publication is planned for 2020. The presentation amazed local residents, who also learned about the serious damage that non-professional excavations continue to inflict on our historical heritage.
STRI in Congress on Protected Areas
STRI marine ecologist, Héctor Guzmán, was invited to participate in the 3rd Latin American and Caribbean Congress on Protected Areas (CAPLAC), which took place in Lima, Peru. His presentation was about the management plan for Coiba-Malpelo, the only binational MPA in the Eastern Pacific, created two years ago.
Sloth Day and Halloween
Punta Culebra Nature Center participated in the celebration of International Sloth Day in Gamboa, on October 20. They shared replicas of sloth predators and used stereoscopes to observe sloth hair. The Center also organized a spooky afternoon for children and teenagers, with activities such as: costume contests, craft workshops, a talk about dark sea creatures and a night tour of the forest.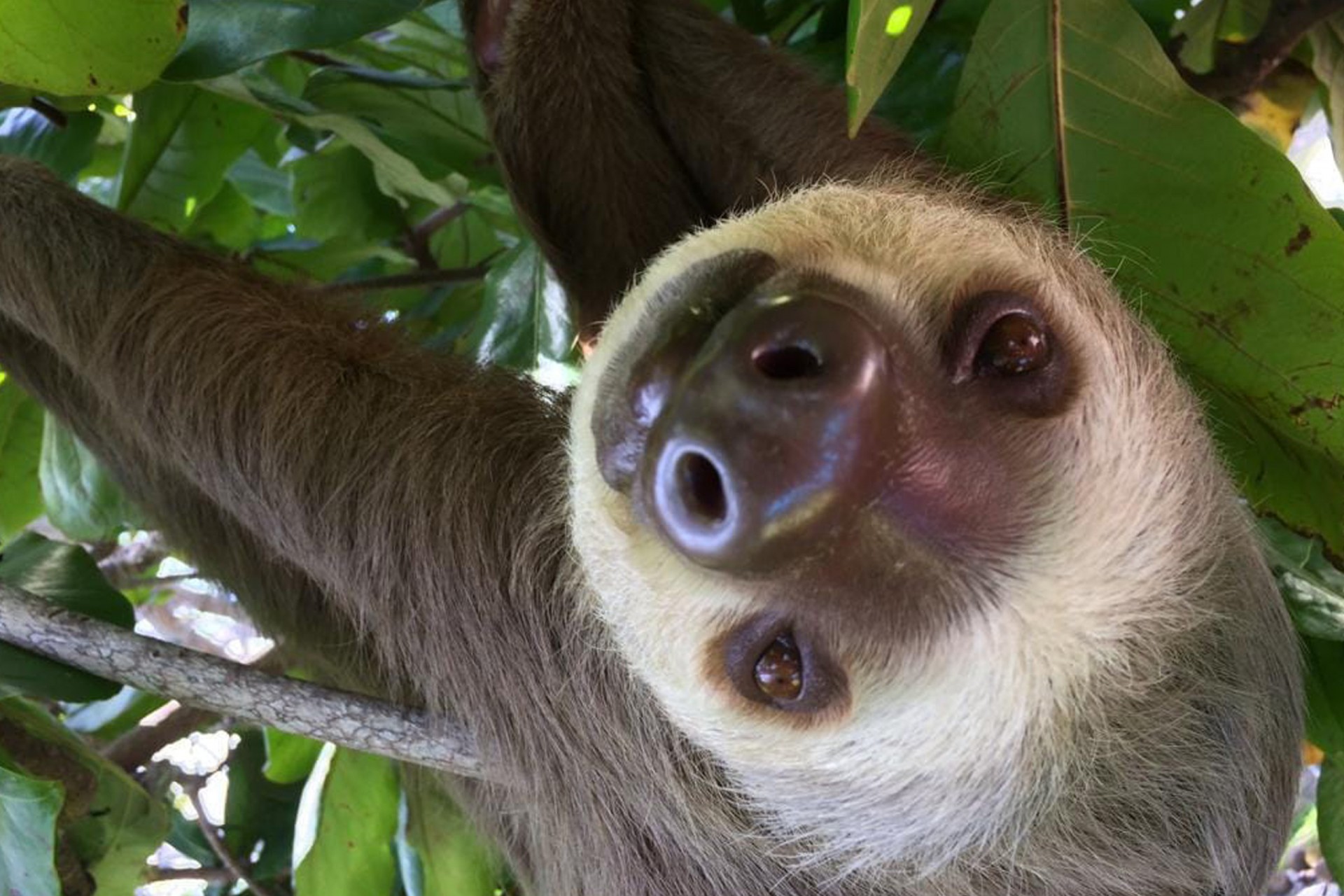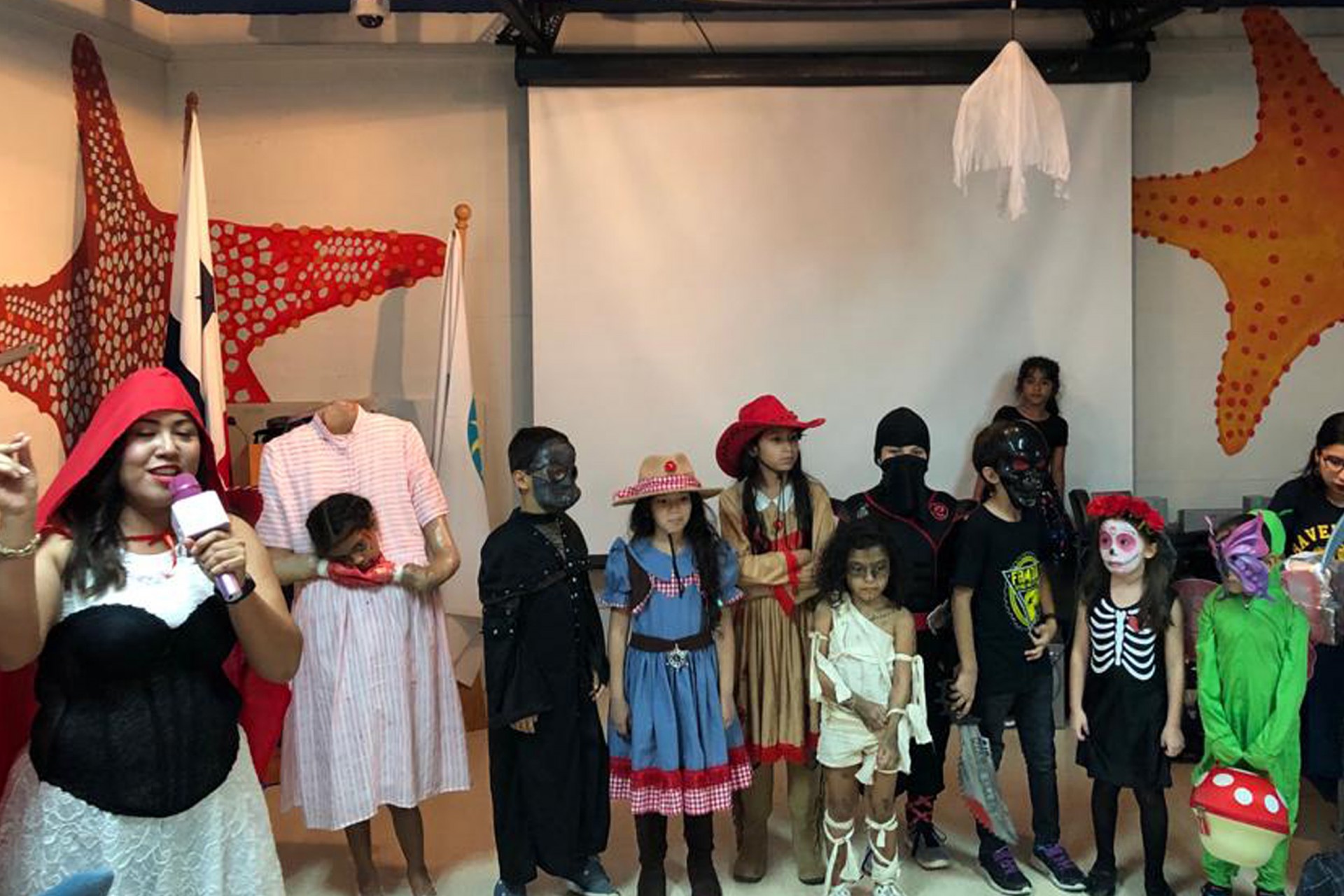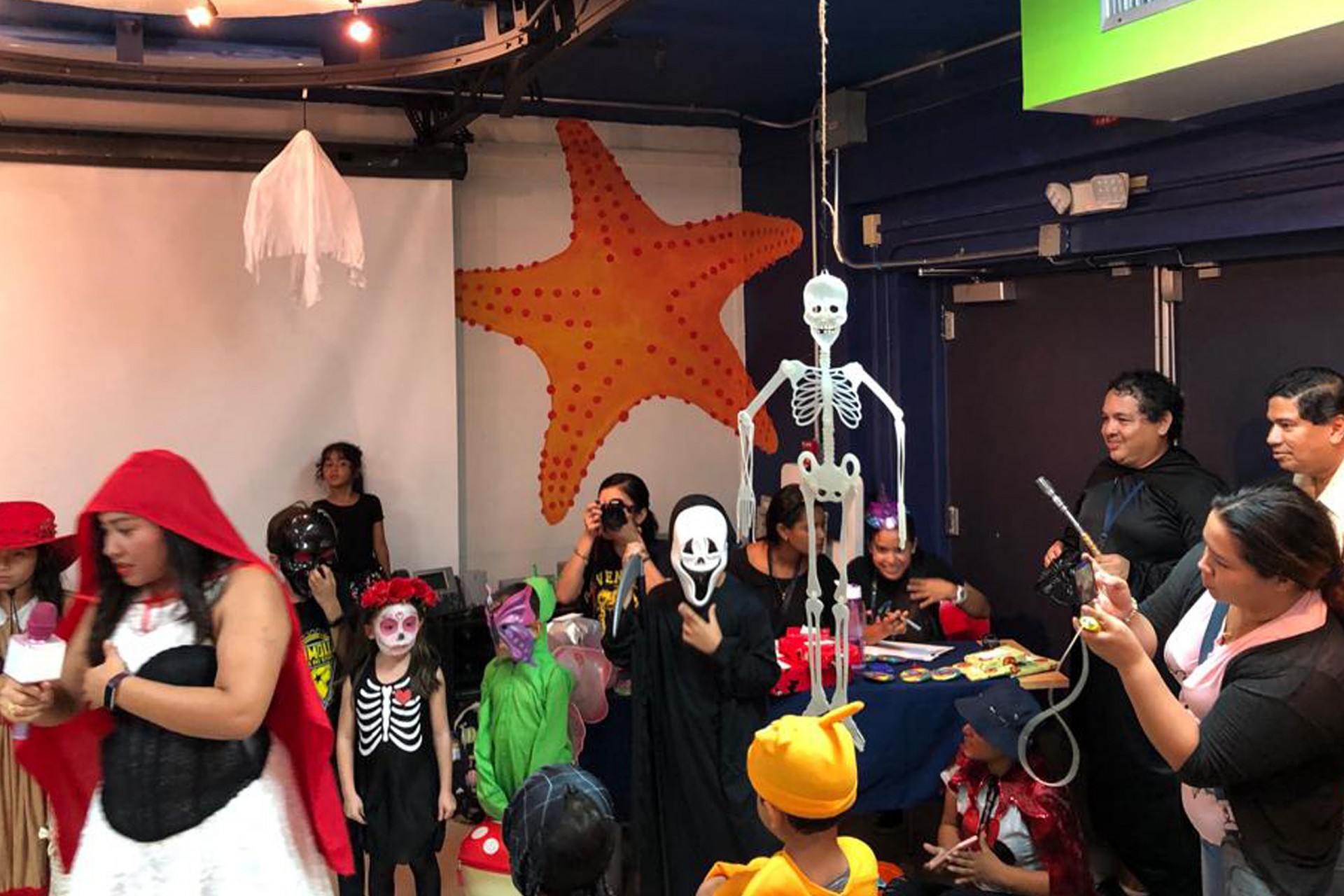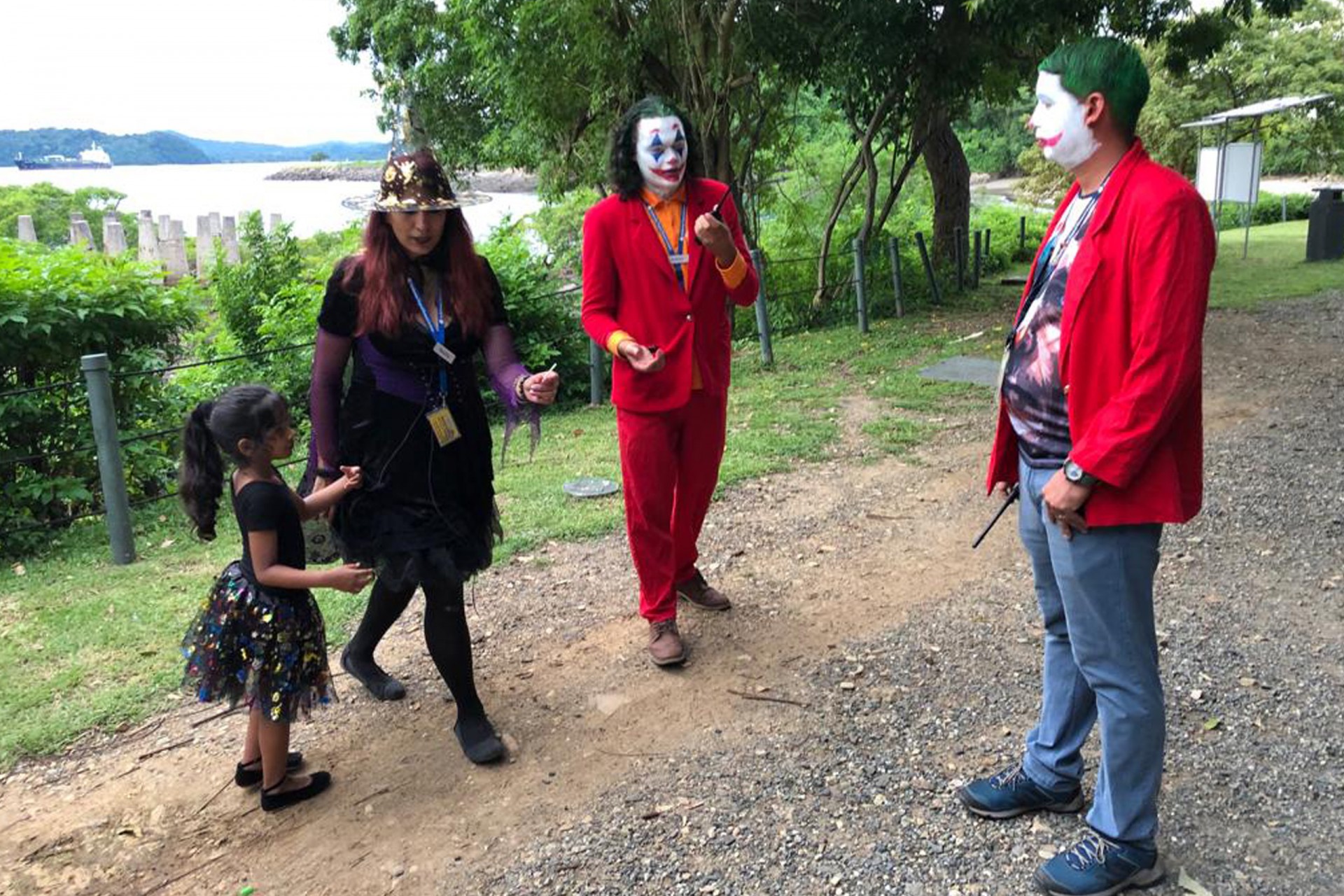 Chiriqui students visit STRI
A group of university students majoring in watershed and environmental management at the University of Panama in Chiriqui, visited STRI. They received a library tour, as well as a talk about the Institute's history in Panama and about the importance of science communications. Finally, they visited the exhibition "Corn in Panama: 500 Years and More", in STRI's exhibit hall.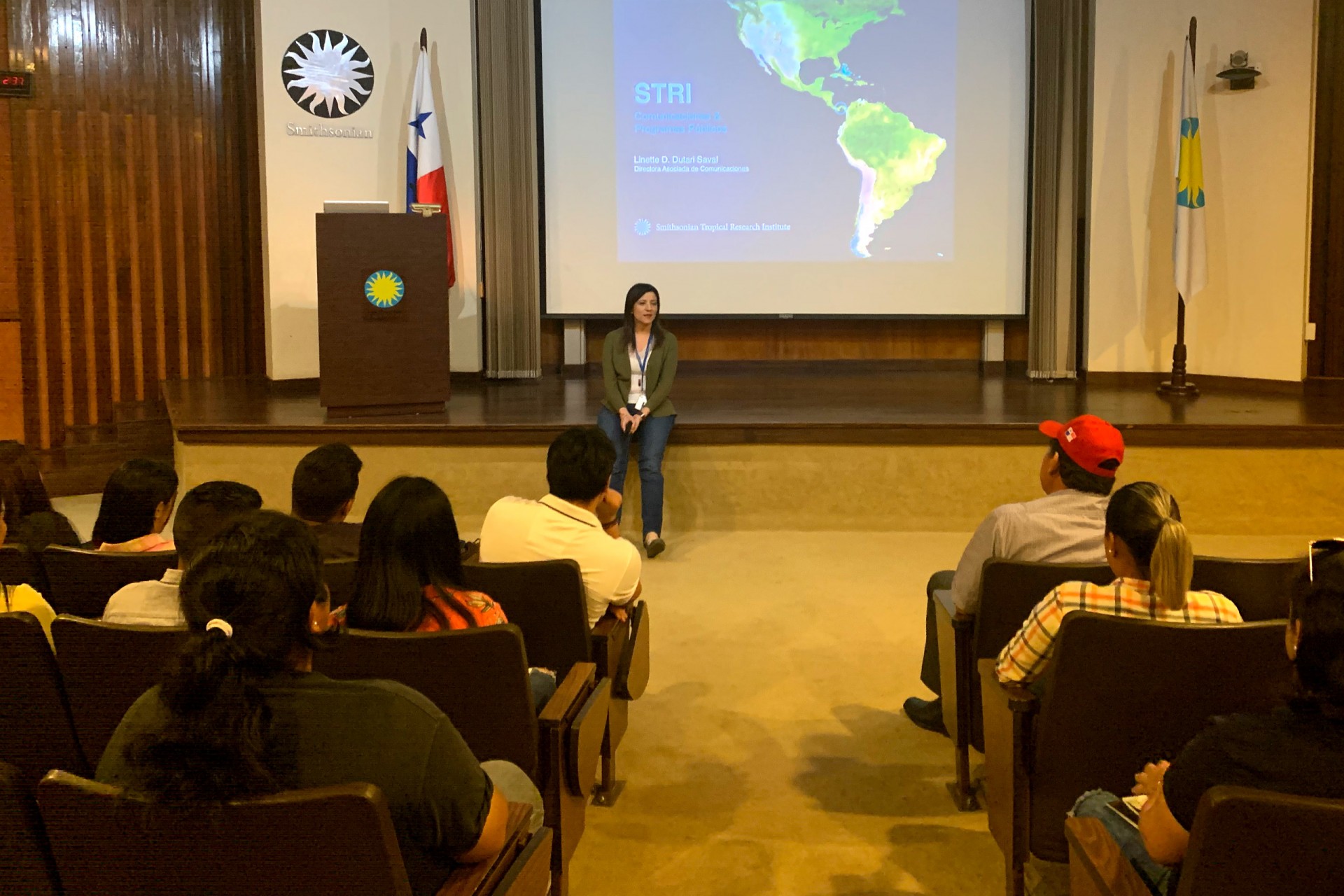 Corn in Panama Viejo
The traveling exhibition "Corn in Panama: 500 years and More" opened at the Panama Viejo Archaeological Site, where it will be on display until Nov. 24. This is its fourth stop, after Albrook Mall, the Biomuseo and the Interoceanic Canal Museum. The exhibition, which celebrates the close relationship of Panamanians with corn, from its use by the first settlers of the isthmus to the present day, is based on archaeobotanical investigations at STRI that revealed the early presence of this plant in Panama.
"Long ago" receives prestigious award
The book "Long Ago: an illustrated paleontological journey through Colombia" received Colombia's Alejandro Ángel Escobar Prize in Science and Solidarity in the category of Exact, Physical and Natural Sciences, the highest scientific award in the country. The book initiative, led by STRI paleontologist Carlos Jaramillo and the Alexander von Humboldt Institute, integrated the work of 26 scientists in an innovative visual and narrative journey across the history of Colombia's biodiversity based on its rocks and fossils. Aiming to introduce the contents of the book in Colombian schools, a workshop about Long Ago reached a thousand teachers in 29 out of the 32 departments in the country. A video of the book tour (in Spanish), can be watched here.
BCI-inspired musical
A video with the songs of the musical The Great Immensity, represented by its cast, has been posted online here. The play, released in New York in 2014, explores the global environmental crisis based, in part, on interviews conducted on Barro Colorado Island (BCI) by playwright Steven Cosson and composer Michael Friedman, in 2011. Several of the people they met during their time on BCI served as inspiration for the characters in the play.
New additions to Smithsonian Facilities
The Design and Construction Department at Smithsonian Facilities (SF) -STRI has been restructured, resulting in two new management positions. Carolina I. Vásquez, who has worked at SF for seven years as a project engineer, is now Construction Manager. Boris A. Rivera, who has worked at SF as a design manager for four years, is now Design and Project Planning Manager.
Award to Dr. Ben Turner
Dr. Benjamin Turner was selected to receive the Smithsonian Secretary's Research Awards for his paper, "Pervasive phosphorus limitation of tree species but not communities in tropical forests". Ben will receive the award from Smithsonian Institution Secretary Lonnie Bunch at a ceremony on November 6 in the National Museum of American History's Warner Bros. Theater.  
Naos visit
Brigida de Gracia, research technician in Aaron O'Dea's lab, organized a symposium at the Naos Marine Laboratories for 65 students from the Technological University of Panama-Chiriquí. It included talks and lab tours and was aimed at introducing the students to some of the research being conducted at STRI. The activity was supported by Nicole Smith-Guzmán, Félix Rodríguez, Óscar López, Matt Leray, Karina Chavarría, Rigoberto González, Ximena Shaw and Jorge Morales, members of the O'Dea and Richard Cooke labs.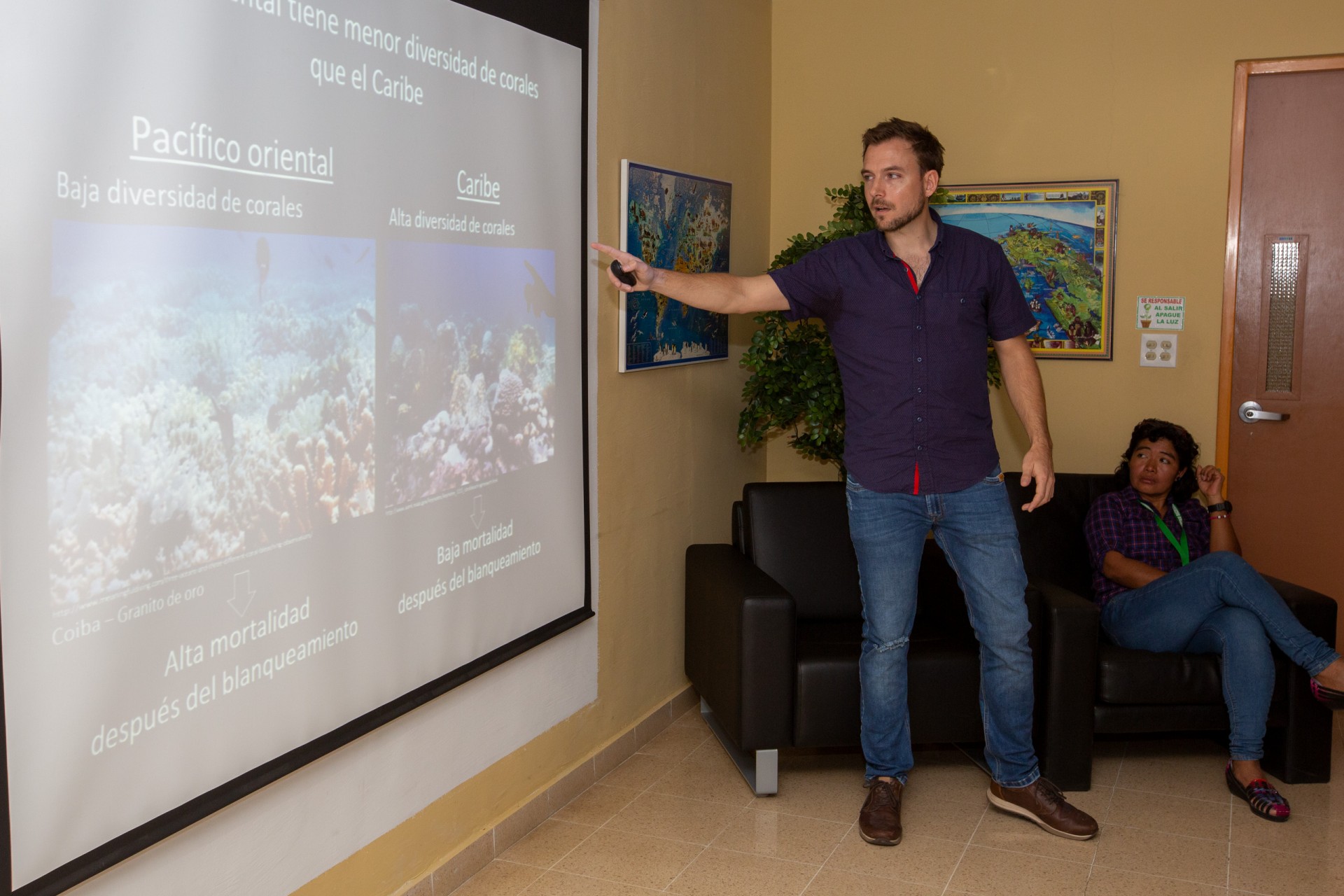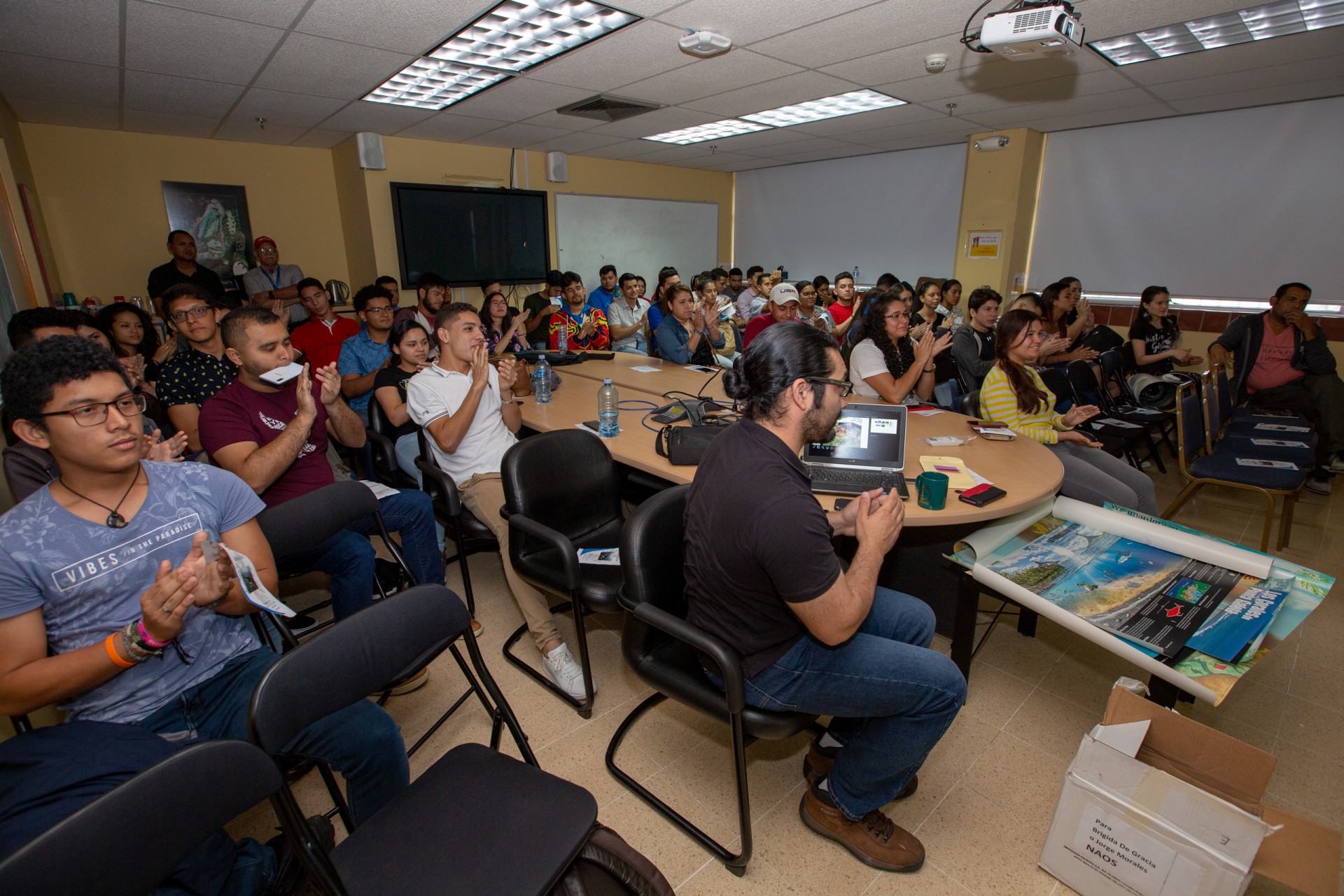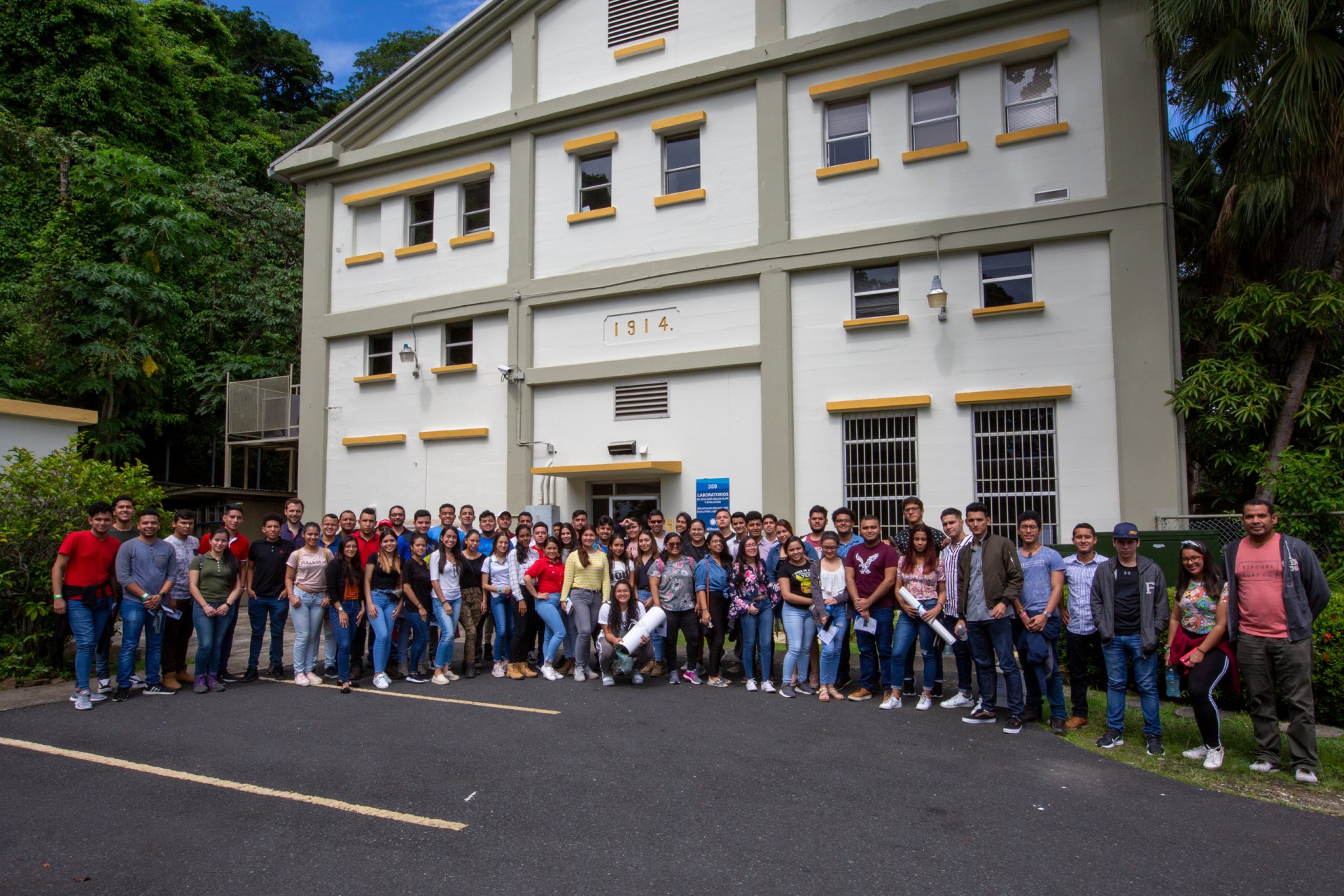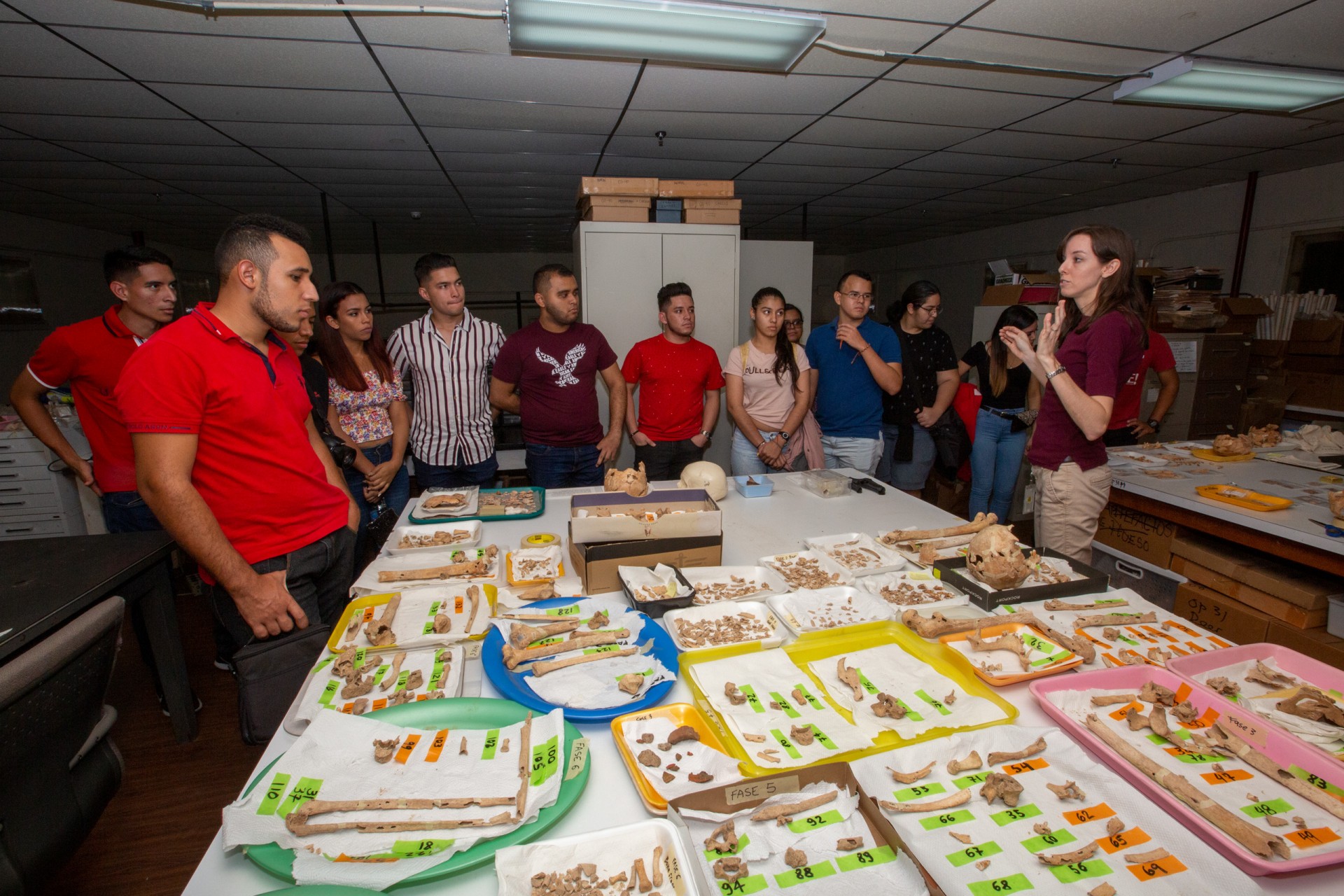 Dr. Jeff Hall at water security event
Dr. Jeff Hall participated in the "Vision on water security in Panama" panel, as part of the event "Water for the Present and the Future: Water Security in Latin America and the Caribbean" organized by the Inter-American Development Bank (IDB) at the Riu Plaza Hotel. The objective of the activity was to learn about successful experiences on water security management globally, that could be incorporated into Panama's National Water Security Plan.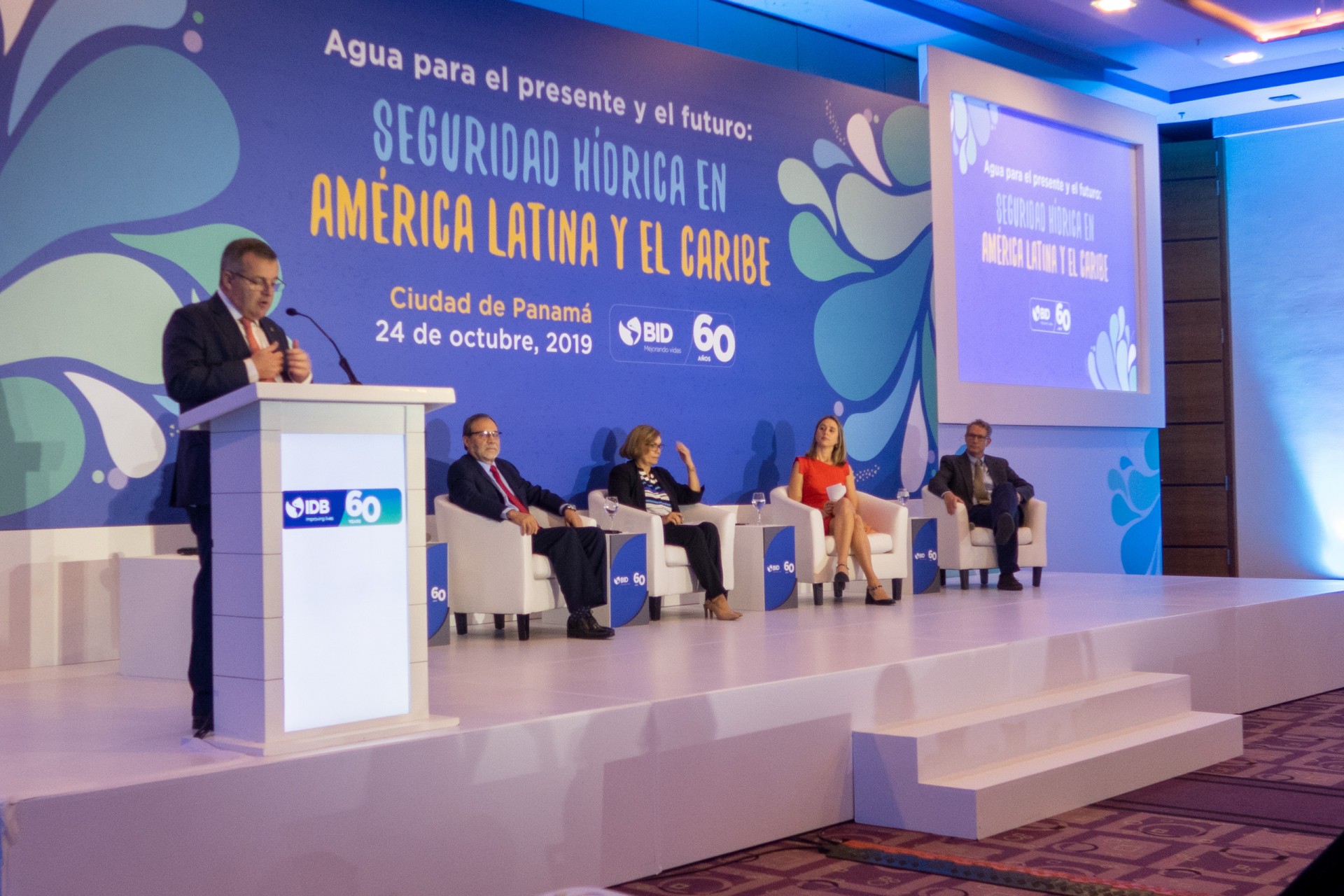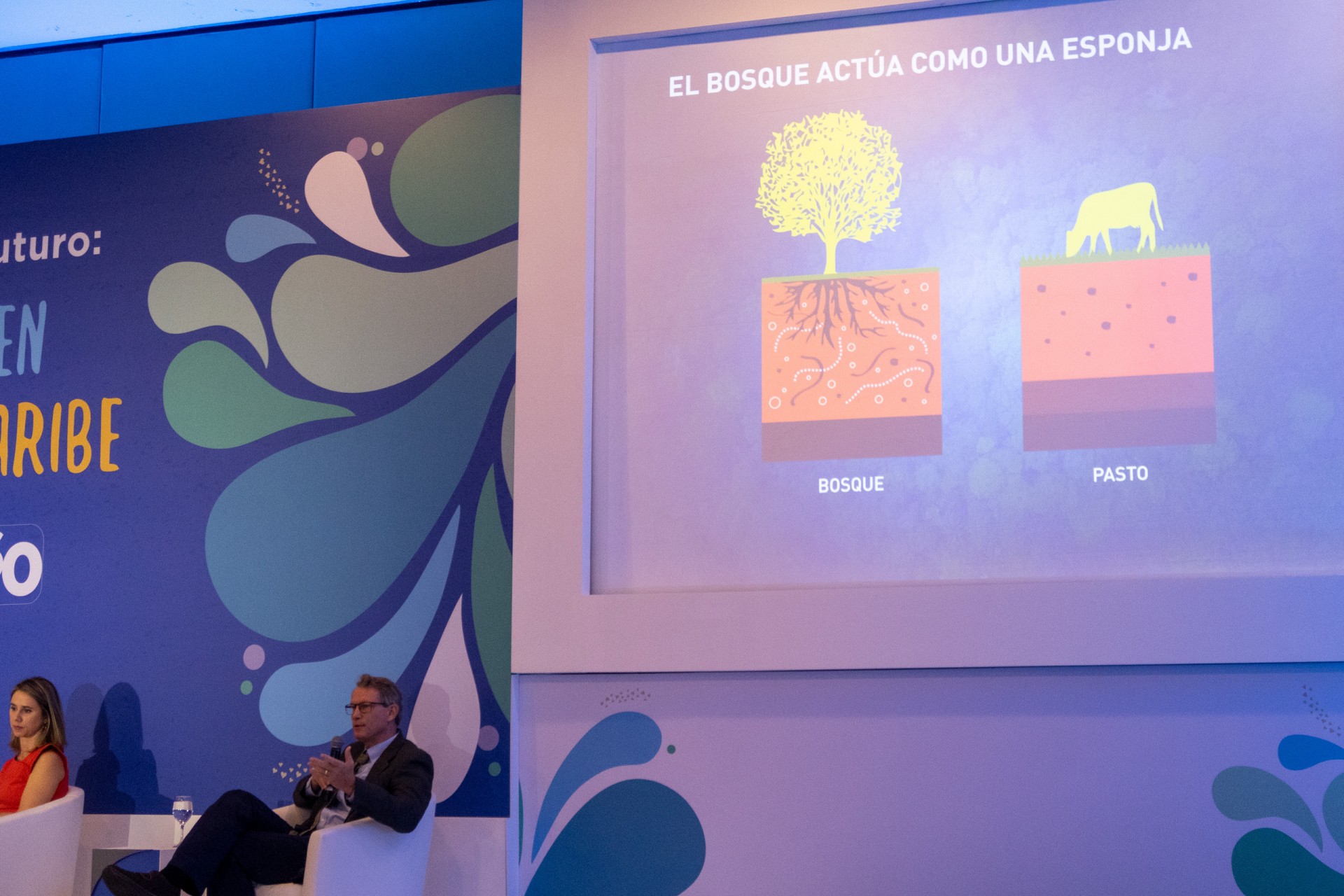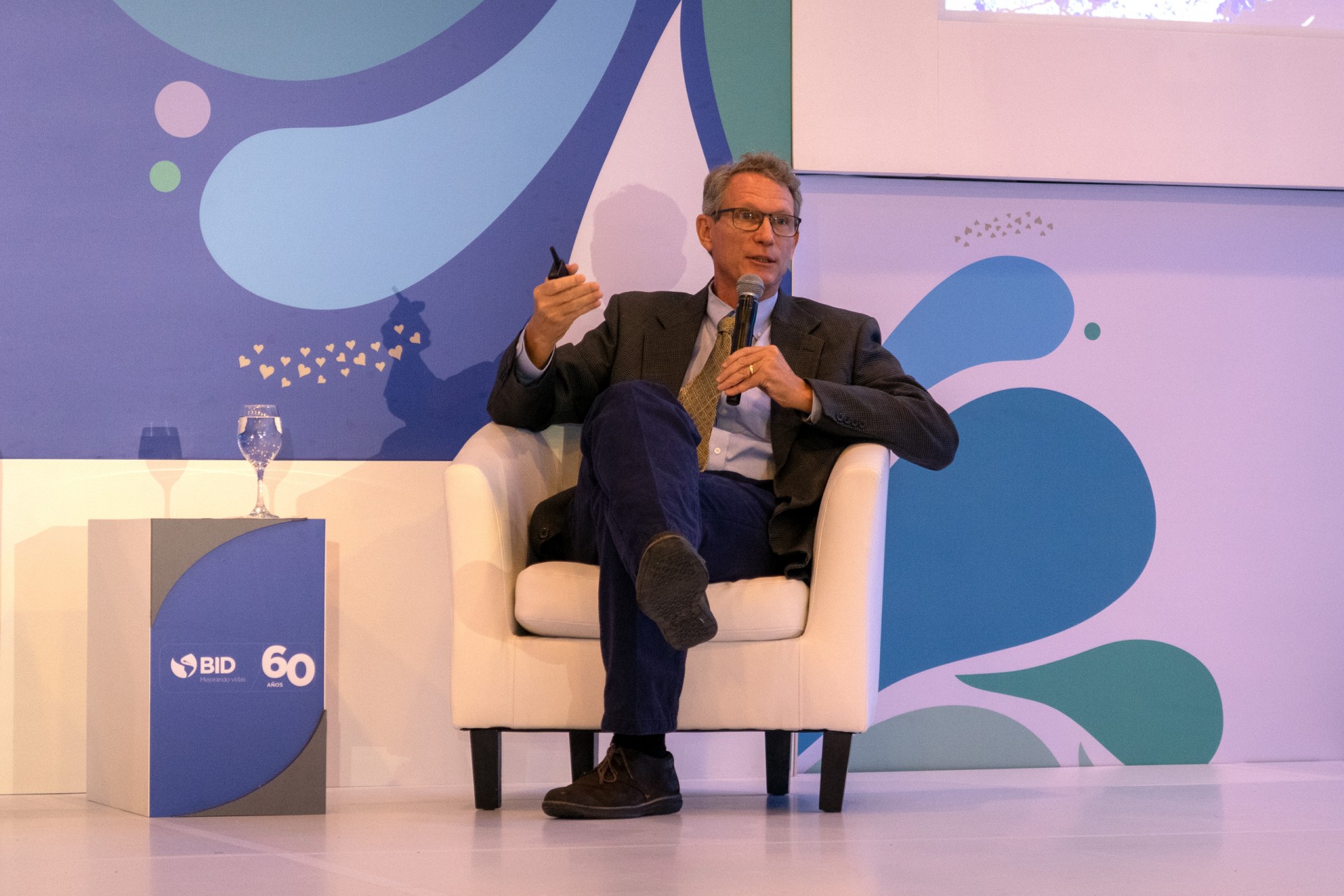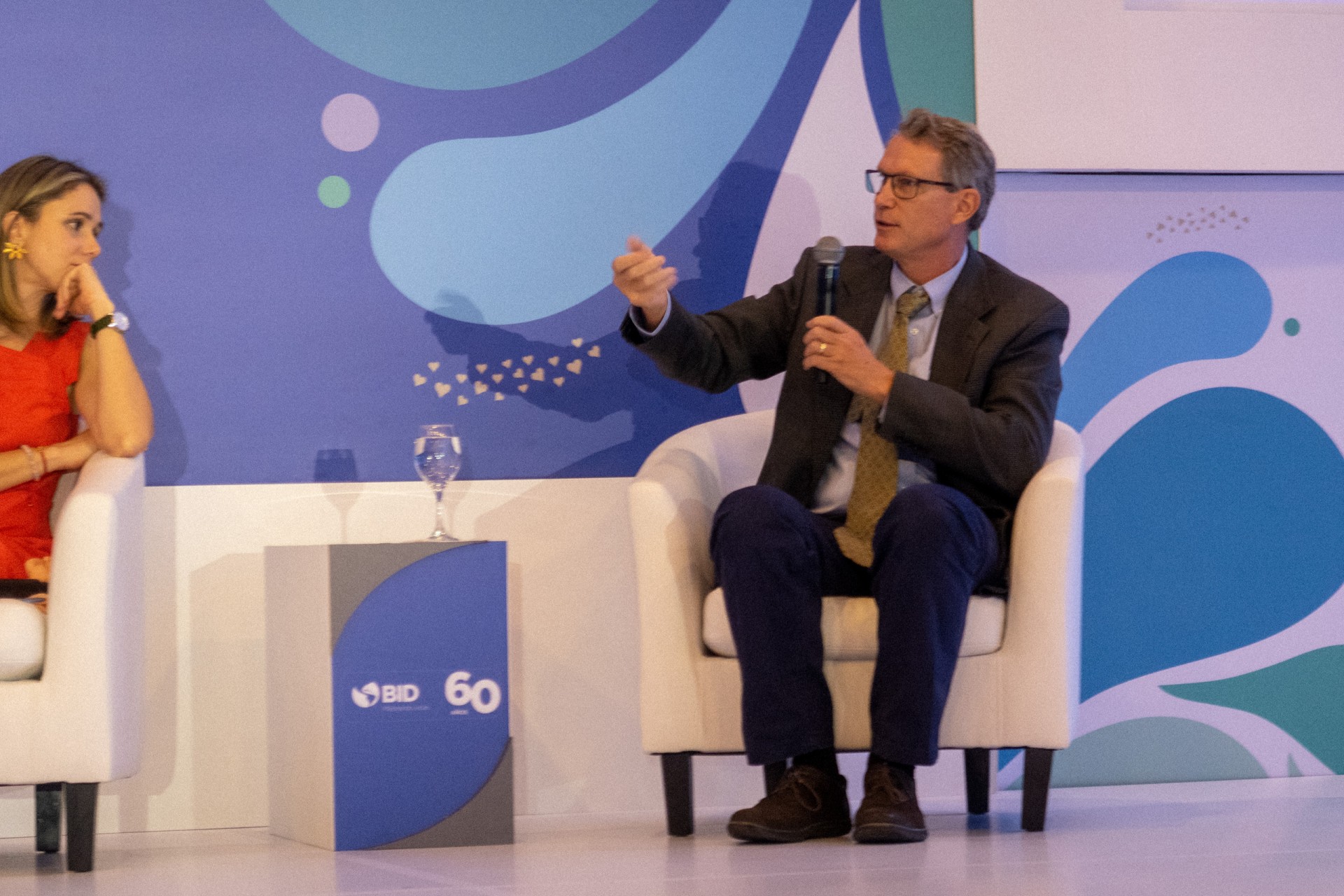 Farewell Bob Dressler
Robert Dressler, one of STRI's first staff scientists, passed away on October 15 at his home in Cartago, Costa Rica. Bob, as everyone knew him, was a Neotropical orchid specialist at STRI from 1963 to 1986. He graduated cum laude at the University of Southern California in 1951, with a degree in botany, after which he pursued his PhD at Harvard University on a scholarship. During that time, he took several field trips to Mexico and began developing his life-long love for orchids. In 1958, he became a taxonomist at the Missouri Botanical Gardens. During a collecting trip to Panama in 1963, he met Martin Moynihan, Resident Naturalist for the Smithsonian Institution's Tropical Field Station on Barro Colorado Island. Moynihan mentioned he was looking for staff scientists and, a few months later, Bob joined what became known as STRI. After retiring from STRI in 1986, Bob worked as an Associate Curator of the University of Florida herbarium and as Scientific Coordinator at Lankester Botanical Gardens in Costa Rica. Throughout his career spanning half a century, he shaped the careers of countless orchid biologists from around the world, wrote numerous botany books and field manuals and described hundreds of plant species. Dozens of species and genera have also been dedicated to him, including insects and a crustacean. A full biography, written by his wife Kerry Dressler, can be found in the latest issue of Icones Orchidacearum.